Less accounts from criminals, thieves, killers and robbers.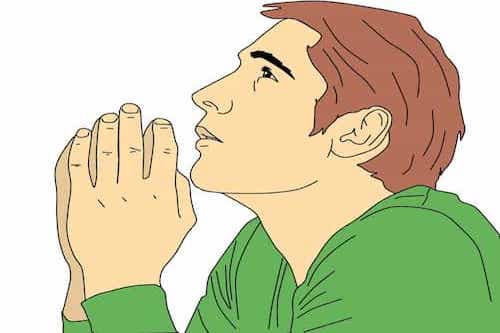 I will pray
God
my Lord and your Lord to take less accounts from all those criminals, killers, robbers those who are poor and in stressed situations, in countries regions where life is difficult and stressed. There are some among you who even kill their children sometime out of stress
hunger
poverty
. How can a mother kill her children no by your Lord there must be something wrong in the towns. Where were the leaders, the rulers of that community when such things were happening. Don't they have responsibility. By your Lord they will have a very severe account on the day of judgment. That day they will pray if they could return back and do good deeds. Corruption has appeared on the land and the sea because of what the hands of people have earned so that He may let them taste a part of what they have done so that they may return.
O people if we confess our sins, Your Lord is faithful and just to forgive us our sins and to cleanse us from all unrighteousness. Forgive other people when they sin against you, your Lord will also forgive you. But if you do not forgive others their sins, your Lord will not forgive your sins. The Lord longs to be gracious to you; therefore he will rise up to show you compassion. For the Lord is a God of justice. Blessed are all who wait for him. You will weep no more. He will answer you soon.
我会祈祷上帝我的主和你的主,少记那些贫穷的罪犯,杀手,强盗 ,尤其是生活困难和贫穷的国家地区。有些人甚至在有时因为饥饿贫困而杀了他们的孩子。母亲怎么可能杀死她的孩子,而你的主却不知,肯定有什么不对的地方。当这样的事情发生时,领导人在哪里,那个社区的统治者在哪里。他们不负责任。你的主在审判的那天,他们将有一个非常严肃的理由。那一天,他们会祈祷,如果他们能回来,做好事。贪污腐败出现在陆地和海洋上,因为人们的行为赚取的,所以他可以让他们为他们的行为付出一些代价,以便他们可以回来。
如果我们承认我们的罪,主是忠心的,会赦免我们的罪,洁净我们的一切不义行为。 当别人欺负你们时,学会原谅他们,你们的主也必饶恕你们。但如果你不原谅别人的罪,你的主也不会原谅你的罪。耶和华渴望对你们有恩典。因此他会向你表示同情。因为耶和华是公义的神。所有等待他的人都有福了。你不会再伤心的哭了。他很快就会回复你。
من به درگاه خداوند دعا می کنم که جنایتکاران، دزدها و خلافکارانی که فقیر هستند و در شرایط سخت در کشورهایی که زندگی دشوار است، زندگی می کنند کمتر مجازات شوند. کسانی در بین شما هستند که به دلیل گرسنگی و یا فقر فرزندان خود را می کشند. یک مادر چطور می تواند فرزند خود را نابود کند؟ نه خدایا در این شهرها مشکلاتی وجود دارد. رهبران وسردمداران آن جوامع کجا بودند زمانی که این اتفاقات می افتاد؟ آیا آن ها مسئولیتی در قبال این مسائل ندارند؟ آن ها در روز قیامت به سختی حساب پس می دهند. در آن روز آن ها به خداوند التماس می کنند تا به دنیا بازگردند و جبران کنند. فساد در زمین در حال گسترش است به دلیل دستاوردهایی که انسان ها کسب کرده اند، و خداوند اجازه می دهد کمی از جزای کارهایشان را بچشند و در نهایت به سوی خدا بازگردند.
ای انسان ها اگر به گناهانمان اعتراف کنیم، خداوند بزرگوار و عادل است و گناهان ما را می آمرزد و ما را از بدی ها پاک می کند. کسانی که در حق شما بدی می کنند را ببخشید تا خداوند نیز شما را ببخشد اما اگر شما گناهان دیگران را نبخشید، خداوند نیز شما را نخواهد بخشد. خداوند بخشنده است و لطف و رحمت خود را به شما نشان می دهد، چون او عادل است. تمام کسانی که منتظر او هستند سعادتمند می شوند. دیگر گریه و زاری نخواهید کرد، خداوند به زودی پاسخ شما را خواهد داد