AFFLICTIONS & DISEASES

Afflictions Epidemics and Quarantine As Per Quran And Islam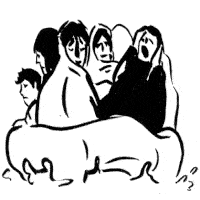 On the Home Page of this site you can see the numbers mentioned for Humans forced from their homes by violence, war and persecution and Humans who do not have water and enough food to eat. Everyone is responsible for all this. People who are lesser in resources and intellect are actually the responsibility of those 10 percent of you who have resources and knowledge. They should be like shepherds to them and should provide the necessities of life.. like Food, Shelter and Justice.
Cause & Reason Of Afflictions And Diseases
٣٤ وَمَا أَرْسَلْنَا فِي قَرْيَةٍ مِنْ نَذِيرٍ إِلَّا قَالَ مُتْرَفُوهَا إِنَّا بِمَا أُرْسِلْتُمْ بِهِ كَافِرُونَ
٣٥ وَقَالُوا نَحْنُ أَكْثَرُ أَمْوَالًا وَأَوْلَادًا وَمَا نَحْنُ بِمُعَذَّبِينَ
And We did not send into a town any warner except that its affluent people said, "Indeed we, in that with which you were sent, are disbelievers."

And they said, "We are more in wealth and children, and we are not to be punished. Quran Surah Saba 34:34-35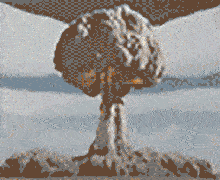 Every one of us should be a "Nazeer" نذیر (Warner) And "Basheer" بشیر (Bearer of glad tidings). Because we as
Muslims
are not doing our job, that's why look around yourself and see your condition in this world. Dont get confused with Coronavirus devastating effects on Europe and West. They are
suffering
for their mistakes but you have been suffering since hundreds of year. And don't say that
religion
is a personal
matter
. No, it is a Way Of Life, and not taking it as a way of life is the reason for befalling of all the afflictions on Muslims. People say "but we donot do any major sin". But this cannot save you from punishment as you are here in this world sent by
God
with some tasks. Not performing your tasks and duties will result in same outcome as was the way of God for previous nations. They are three major tasks for individuals and for nations as well: 1-Spreading the Divine Message 2-Standing against
Zulm
/
Injustice
3-Establishing justice. If you think that you are living a normal life than in today's circumstances you are actually doing a crime, as there are billions of people around who have been deprived of this "Normal Life". All this with you "Normal People" is because as in Surah Araf verse 179 God says
–
وَلَقَدْ ذَرَأْنَا لِجَهَنَّمَ كَثِيرًا مِنَ الْجِنِّ وَالْإِنْسِ ۖ لَهُمْ قُلُوبٌ لَا يَفْقَهُونَ بِهَا وَلَهُمْ أَعْيُنٌ لَا يُبْصِرُونَ بِهَا وَلَهُمْ آذَانٌ لَا يَسْمَعُونَ بِهَا ۚ أُولَٰئِكَ كَالْأَنْعَامِ بَلْ هُمْ أَضَلُّ ۚ أُولَٰئِكَ هُمُ الْغَافِلُونَ
We have destined for Hell multitudes of jinn and humans. They have hearts with which they do not understand. They have eyes with which they do not see. They have ears with which they do not hear. These are like cattle. In fact, they are further astray. These are the heedless.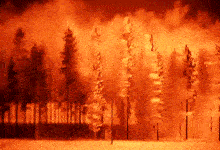 I warn you of coming afflictions and wars and I clearly told you
(Message To The Muslims: Burn All Your Books)
And In
(Message to the Muslims: Punishment Or Respite)
that if you will not mend your ways you will be finished from this planet within 50 years and God will replace you with other people who will not be like you. So it is your
choice
will you want to continue like this fighting, killing hating each other or will unite together as true human beings as true Muslims.
–
٢٨ وَيَقُولُونَ مَتَىٰ هَٰذَا الْفَتْحُ إِنْ كُنْتُمْ صَادِقِينَ
٢٩ قُلْ يَوْمَ الْفَتْحِ لَا يَنْفَعُ الَّذِينَ كَفَرُوا إِيمَانُهُمْ وَلَا هُمْ يُنْظَرُونَ
٣٠ فَأَعْرِضْ عَنْهُمْ وَانْتَظِرْ إِنَّهُمْ مُنْتَظِرُونَ
And they say, "When will be this decision, if you should be truthful?"

Say, "On the Day of Decision the belief of those who had disbelieved will not benefit them, nor will they be reprieved."

So turn away from them and wait. Indeed, they are waiting. Quran Surah Sajdah 32:28-30
Every Thing Happen Has Its Reasons Other Than Material Cause And Effects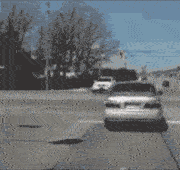 As I told you in Part 8 of this dialogue that your Lord has made this world a trial and this universe is not a perfect place, even then whatever problem, affliction, disease you get is also serving some other purpose and not only because of cause and effects, but also in justice fulfilling a parallel command of Your Lord… to warn you, to try you or to punish you.
–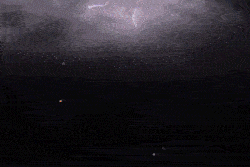 So other than diseases, physical accidents
material
causes and effects something other than that also happening simultaneously. Your Lord is so just that although in this universe all system is running by
natural laws
, physics and cause and effect, even then so much justice that these problems, accidents, diseases not befall without any reason. For those who are
righteous
it is a way to clean them from small sins, or to increase their goods and virtues, by trial and steadfastness, and to put more patience in them. For others, they are signs and warnings to refrain them from sin which they are going to do or to make them repent for the sins they have already committed.
–
But some people are exempted from these rules, and the best way to check who are they is to see those wrongdoers who are top criminals in the towns doing all bad in this world but not getting anything in return, any mishap, any disease, affliction and trouble and are flourishing day by day. I feel sad for those as they are not getting anything in this world, so must be among that creation your Lord has created for Hell.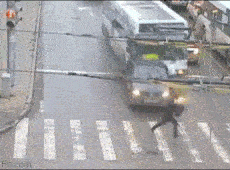 Keep in mind that because of all this, I explained above do not start judging people by seeing their circumstances and misery that they must have done some sin something wrong. There is a very subtle difference between Punishment/Azab and trial. Only God knows that who is suffering from His Wrath and whom He is testing, and despite sometimes in a similar situation, one could be a loved servant of God.
No Affliction Befalls You Except What Your Hands Have Earned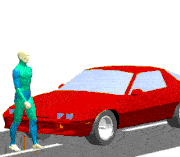 Even if a small car accident happened to you. Investigate in detail, and you will find that other than cause & effect of this world, like negligence in driving or excess traffic on the road, there was something else also which would have occurred that day or earlier. Like you were going for some wrong purpose, left your home after disobeying your parents/guardians or after breaking the heart of your spouse or were going for some illicit or extramarital relationship. Check your inner self, and you will find the answer.
٣٠ وَمَا أَصَابَكُمْ مِنْ مُصِيبَةٍ فَبِمَا كَسَبَتْ أَيْدِيكُمْ وَيَعْفُو عَنْ كَثِيرٍ
And whatever strikes you of disaster – it is for what your hands have earned; And He pardons much. Quran Surah Shura 42:30
٢٢ مَا أَصَابَ مِنْ مُصِيبَةٍ فِي الْأَرْضِ وَلَا فِي أَنْفُسِكُمْ إِلَّا فِي كِتَابٍ مِنْ قَبْلِ أَنْ نَبْرَأَهَا ۚ إِنَّ ذَٰلِكَ عَلَى اللَّهِ يَسِيرٌ
No disaster strikes upon the earth or among yourselves except that it is in a register before We bring it into being – indeed that, for Allah, is easy. Quran Surah Hadid 57:22
٤١ ظَهَرَ الْفَسَادُ فِي الْبَرِّ وَالْبَحْرِ بِمَا كَسَبَتْ أَيْدِي النَّاسِ لِيُذِيقَهُمْ بَعْضَ الَّذِي عَمِلُوا لَعَلَّهُمْ يَرْجِعُون
Corruption has appeared throughout the land and sea by [reason of] what the hands of people have earned so He may let them taste part of [the consequence of] what they have done that perhaps they will return. Quran Surah Rum 30:41
But What is the Treatment In Case We Face A Trial Of Disease Or Epidemic (Coronavirus)
Treatment# 1: Prevention
Quran Miracle Surah Araf: Do not Eat In Excess
وَكُلُوا وَاشْرَبُوا وَلَا تُسْرِفُوا ۚ إِنَّهُ لَا يُحِبُّ الْمُسْرِفِينَ ………
……..and eat and drink, but be not excessive. Indeed, He likes not those who commit excess. Quran Surah Araf 7:31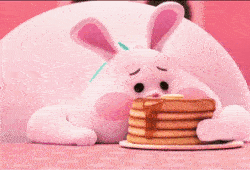 This is also a miraculous verse and a lesson and instruction for human beings from their
Creator
. Nowadays, there are almost 2.5 times more obese and overweight people on
Earth
as there are undernourished. More people die from consuming too much than from not eating adequately. Global Burden of Disease 2010 is the most thorough assessment of human health and well-being in the history of medicine. This largest ever study has revealed that the number of years of healthy living lost as a result of people eating too much outweigh the number lost by people eating too little.
–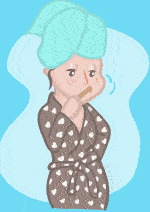 Islam made lawful for the believers all the good foods and drinks and made unlawful to them all what causes harm to them and their bodies. Also, we learn from Prophet Sunnah that regular bath, ablution, and cleaning of teeth is a must for every believer. Further to this, during bath and ablution, believers are advised to sniff water deep into their nose so that water will most certainly reach the soft passage of the nose. Only this one act can save us from thousands of diseases and allergies. Please look the details below in Treatment #3
–
Hadith: Wash With Water The Inner Part Of Nose
Narrated Abu Huraira:
إِذَا اسْتَيْقَظَ أُرَاهُ أَحَدُكُمْ مِنْ مَنَامِهِ فَتَوَضَّأَ فَلْيَسْتَنْثِرْ ثَلَاثًا فَإِنَّ الشَّيْطَانَ يَبِيتُ عَلَى خَيْشُومِهِ
The Prophet said, "If anyone of you rouses from sleep and performs the ablution, he should wash his nose by putting water in it and then blowing it out thrice, because Satan has stayed in the upper part of his nose all the night." (Sahih al-Bukhari, Volume 4, Book 54, Number 516)
Also, the method of performing ablution by the Prophet PBUH is as narrated by 'Uthmaan
"…Then he put his hands (in the container of water) and pulled out water and rinsed his mouth and sniffed up water into his nostrils from the same handful of water, and he did this three times." [Muslim and Abu Daawood]
Treatment# 2: Repent & Pray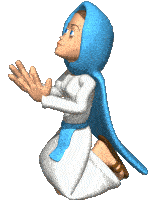 If the people are afflicted with a disease, Epidemic or plague, they should review their actions, mend their ways and seek forgiveness from God, so God will pardon them and bring them out of their misery.
–
Prayer, means calling, requesting, seeking help, turning sincerely to God, and seeking help from Him knowing that Man is a dependent being. Illness is one of those instances when we feel this dependence most and draws closer to God. Sickness is a test, devised in God's Wisdom, that takes place by His Will, and is a warning to remind people of the transience and imperfect nature of this life, and is also a source of reward and recompense in the Hereafter for the patient and submissive.
٦٠ وَقَالَ رَبُّكُمُ ادْعُونِي أَسْتَجِبْ لَكُمْ ۚ إِنَّ الَّذِينَ يَسْتَكْبِرُونَ عَنْ عِبَادَتِي سَيَدْخُلُونَ جَهَنَّمَ دَاخِرِينَ
And your Lord says, "Call upon Me; I will respond to you." Indeed, those who disdain My worship will enter Hell contemptible. Quran Surah Ghafir 40:60
١٨٦ وَإِذَا سَأَلَكَ عِبَادِي عَنِّي فَإِنِّي قَرِيبٌ ۖ أُجِيبُ دَعْوَةَ الدَّاعِ إِذَا دَعَانِ ۖ فَلْيَسْتَجِيبُوا لِي وَلْيُؤْمِنُوا بِي لَعَلَّهُمْ يَرْشُدُونَ
And when My servants ask you about Me – indeed I am near. I respond to the invocation of the supplicant when he calls upon Me. So let them respond to Me and believe in Me that they may be guided. Quran Surah Baqrah 2:186
Treatment# 3: Sniff Water Deep Into Your Nose
This single act is so beneficial and important that I am bound to mention it in prevention as well as in treatment. During Bath And Ablution, sniff water deep into your nose, that water will most certainly reach the soft passage of the nose. Only this one act will save us from thousands of diseases and allergies.
Miracle in Hadith Regarding Devil / Satan In The Upper Nose
Narrated Abu Huraira:
إِذَا اسْتَيْقَظَ أُرَاهُ أَحَدُكُمْ مِنْ مَنَامِهِ فَتَوَضَّأَ فَلْيَسْتَنْثِرْ ثَلَاثًا فَإِنَّ الشَّيْطَانَ يَبِيتُ عَلَى خَيْشُومِهِ
The Prophet said, "If anyone of you rouses from sleep and performs the ablution, he should wash his nose by putting water in it and then blowing it out thrice, because Satan has stayed in the upper part of his nose all the night." (Sahih al-Bukhari, Volume 4, Book 54, Number 516)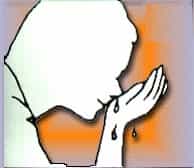 Muslims totally misunderstood this
Hadith
, and also it is a point of ridicule from people of other
religions
, and they say that the Hadith collections contain some embarrassing scientific mistakes and bizarre teachings one of which is Muhammad's assertion that Satan literally stays in a person's nose. While ridiculing Islam and Prophet PBUH they pose these types of questions as: Does Satan stay in the right nostril or the left one? How can Satan be in so many noses without being omnipresent? If he is omnipresent, then wouldn't this mean that he is divine? If he is actually divine, then wouldn't this imply that he shares in Allah's divine attributes?
–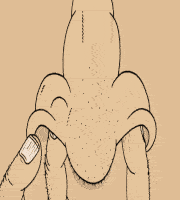 I will explain all this in my coming programs in detail but to understand here this particular Hadith, it is actually referring to microbes and bacterias which now we know that there are more life forms living on our skin than there are people on the planet. The total number of microorganisms in our bodies is many times greater than the number of human cells. And the number of human cells in an average adult is approx. 37.5 trillion. While a total of 137 trillion of microbes in the
human body
out of which there are around 1000 species living only on human skin from 19 phyla. Almost 25million to 500 million on every square inch of your skin.
–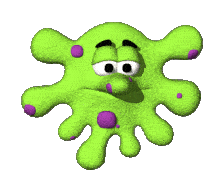 A latest research showed that dry and moist skin had a broader variety of microbes than oily skin. Moist areas were armpit, inside the nose, inner elbow, side of the groin, behind the knee, top fold of the buttocks, the bottom of the foot and the navel. The team found that the stability of certain microbial communities was dependent on where they were on the body. The greatest stability was found in samples from inside the ear and nose. Modern science found that formerly overlooked sites deep within the nose may be reservoirs for Staphylococcus aureus, which is a major cause of disease. Nearly half of S. aureus strains are antibiotic-resistant.
–
Treatment# 4: Exercise, Hygiene And Drink Extra Water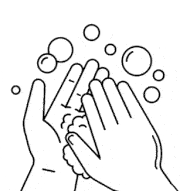 This treatment is for diseases caused by microbes. If you are facing some other type of affliction or any other trial of this world; like you have some disabilities, Or you think you have any deficiency in physical appearance, Or facing some misery, afflictions of
poverty
and war , etc, then read article
If there is God then why so much injustice around us
.
–
Quran Miracle Surah Sad: Prophet Job/Ayyub Treatment
٤١ وَاذْكُرْ عَبْدَنَا أَيُّوبَ إِذْ نَادَىٰ رَبَّهُ أَنِّي مَسَّنِيَ الشَّيْطَانُ بِنُصْبٍ وَعَذَابٍ
٤٢ ارْكُضْ بِرِجْلِكَ ۖ هَٰذَا مُغْتَسَلٌ بَارِدٌ وَشَرَابٌ
And remember Our servant Job, when he called to his Lord, "Indeed, Satan has touched me with hardship and torment."

Strike [the ground] with your foot; Here is a cool bath and water to drink. Surah Sad 38:41-42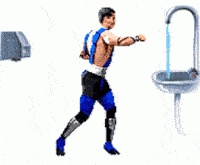 You think that exercise, Hygiene and drinking plenty of water are just modern concepts to fight mild to severe diseases. But it's not true, the treatment God revealed to Prophet Job/ Ayyub was totally misunderstood by Quran translators and commentators as some sort of magical act that God revealed to Job to stamp his feet on the ground which caused a miraculous sort of spring that started gushing from beneath his feet. While actually these were the instructions pointing to all the above mentioned modern treatment concepts.
–
Miracle in the use of the word "ارْكُضْ"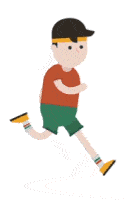 People took a different meaning of phrase "ارْكُضْ بِرِجْلِكَ" and the more appropriate meanings were ignored because people were not able to understand and connect those meanings with these concepts at a time when "Rest" was the most desirable act to do for treating illness. Now just look that the actual meanings of these words which I mark as (New) are miraculous as how they are expressing the modern scientific facts and the miraculous wisdom and knowledge contained in the Holy Quran. Please note that the root word for ارْكُضْ is (ر ك ض) which comes in Quran two more times and always as the meaning of run/flee as you can see below in Detailed Analysis of Words.
ارْكُضْ بِرِجْلِكَ: (Old): Strike/stamp the ground with your foot / (New): Move away a little bit, Urge/Run with/on your foot/leg (Better take it as legs)
Also check below modern-day Arabic sentences and their meanings
هيا، يا ولد اركض، اركض اركض، يا ولد
Come on, boy! Run, run! Run, boy!
يجب ان اذهب لا اركض 10 اميال
I have to go run ten miles.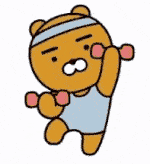 The leg is also more appropriate to use here for رِجْلِكَ as these are the biggest muscle group in the body and all aerobics and cardio exercises mainly done by moving your legs in one way or another. Because of the movement of long muscles such as those in the legs, the level of oxygen reaching the cells increases. As a result, the chances of expulsion of toxic substances from the body increases. But you should be very careful while doing this during your illness. Regular exercise increase your immunity at times when you are healthy so it is actually a way of life. You can use this treatment
option
when you are ill.. stage by stage starting first from light movement to mild exercise. Do not do exercise to the level that makes you exhausted or during time of stress as this may decrease your immunity.
–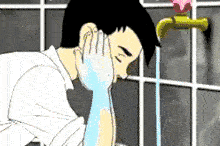 Moreover the word "مُغْتَسَلٌ" not only mean bath but also Washing place; Water with which to wash oneself. Which is a must to keep proper hygiene and to get rid of the various harmful microbes bacteria and viruses. And lastly, drinking water has good effects on all organs of the body and is the best thing to get rid of those harmful toxins and microbes which are not on your skin and external areas of the body but penetrated inside.
Quran & Islam: Epidemic (Coronavirus) Outbreak And Laws Of Quarantine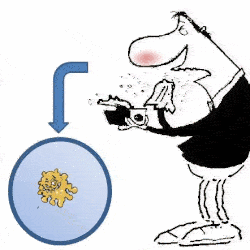 A quarantine is used to separate and restrict the movement of people; it is a "restraint upon the activities or communication of persons or the transport of goods designed to prevent the spread of disease or pests," for a certain period of time. During the destructive Black Death of the 14th-century patients who were sick and even dead were kept in the same place as the rest of the family and thus multiplied the plague. But they attributed the spread of these epidemics to bad
air
or
evil
spirits.
–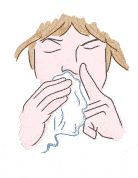 Laws of quarantine were not instigated by modern man until the seventeenth century. Almost 1400 years back,
Prophet Muhammad
PBUH tells the Muslims what to do if you know about infectious disease, plague or leprosy.
–
The Prophet Muhammad PBUH said:
إِذَا سَمِعْتُمْ بِالطَّاعُونِ بِأَرْضٍ فَلاَ تَدْخُلُوهَا، وَإِذَا وَقَعَ بِأَرْضٍ وَأَنْتُمْ بِهَا فَلاَ تَخْرُجُوا مِنْهَا
"If you hear of a plague in a land, do not enter therein. If it befalls a land and you are in it, then do not go out of it." (Al-Bukhaari: 5728, Muslim: 2218)
He PBUH also said,
"The one who flees from the plague is like one who flees from battle, so whoever endures patiently will have the reward of a martyr." (Ahmad: 14793, 24527)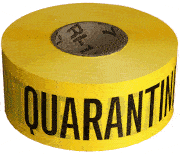 Look at the above saying of Prophet and you can feel that not only he gave some instructions which are so much scientific and modern at a time when no one in those regions were aware of germs, infections and epidemics but also guaranteed the implementation of this great prophetic instruction with a promise and hope, that if people follow this, they will be given the reward of martyrs. At the same time, he warned the deserter of its consequences and equaled them with the one fleeing from a battle. I therefore advise all the Human Beings in general and Muslims in special to act upon the real spirit of this Hadith in the current scenario of Coronavirus COVID-19 Outbreak.
CORONAVIRUS OUTBREAK: Summary Guideline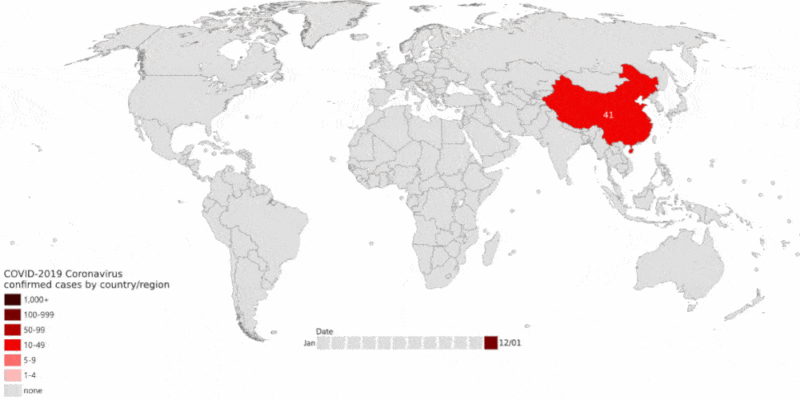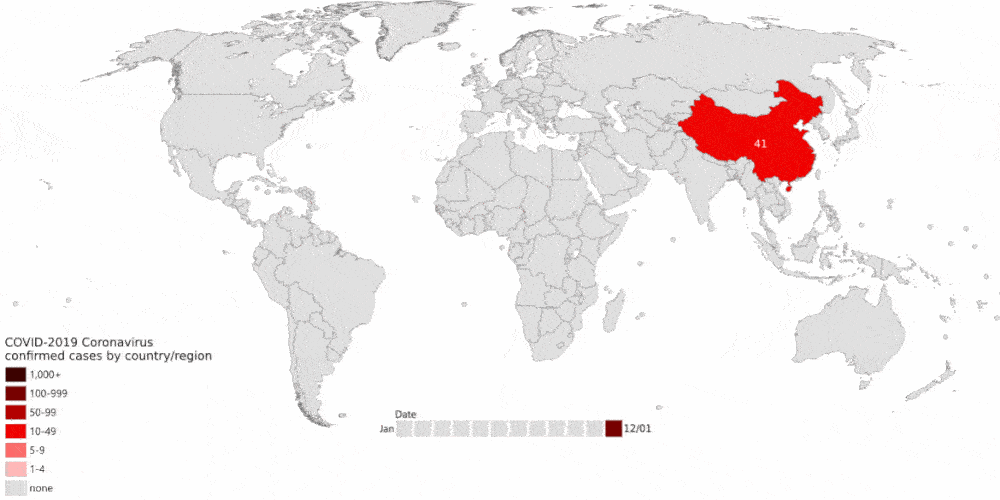 Protective Measures From Coronavirus
In the latest scenario, what should one do against this deadly coronavirus, below is a brief summary:
Repent And Pray
Wash With Water The Inner Part Of Nose
Wash Your Hands Frequently: At least 25 seconds by soap or sanitizer
Exercise And Drink Extra Water
Maintain Social Distancing: At least 1-meter distance between each other. Stay at home if you begin to feel unwell.
Avoid Touching Eyes, Nose And Mouth
Practice Respiratory Hygiene: Cover your mouth and nose with your bent elbow or tissue when you cough or sneeze.
Aflicciones Epidemias y cuarentena según el Corán y el Islam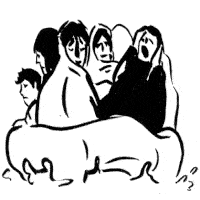 En la página de inicio de este sitio puede ver los números mencionados para los seres humanos obligados a abandonar sus hogares por la violencia, la guerra y la persecución, y los seres humanos que no tienen agua y comida suficiente para comer. Todos son responsables de todo esto. Las personas que tienen menos recursos e intelecto son realmente responsabilidad de ese 10 por ciento de ustedes que tienen recursos y conocimiento. Deben ser como pastores para ellos y deben satisfacer las necesidades de la vida … como comida, refugio y justicia.
Causa y razón de aflicciones y enfermedades
٣٤ وَمَا أَرْسَلْنَا فِي قَرْيَةٍ مِنْ نَذِيرٍ إِلَّا قَالَ مُتْرَفُوهَا إِنَّا بِمَا أُرْسِلْتُمْ بِهِ كَافِرُونَ
٣٥ وَقَالُوا نَحْنُ أَكْثَرُ أَمْوَالًا وَأَوْلَادًا وَمَا نَحْنُ بِمُعَذَّبِينَ
No hemos enviado monitor a una ciudad que no dijeran sus ricos: «No creemos en vuestro mensaje».

Y que no dijeran: «Nosotros tenemos más hacienda e hijos. No se nos castigará». Corán Sura Saba 34: 34-35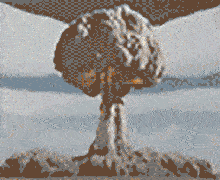 Cada uno de nosotros debería ser un "Nazeer" نذیر (Warner) y un "Basheer" بشیر (Portador de buenas noticias). Como nosotros, como musulmanes, no estamos haciendo nuestro trabajo, es por eso que mire a su alrededor y vea su condición en este mundo. No se confunda con los efectos devastadores del coronavirus en Europa y Occidente. Están sufriendo por sus errores, pero tú has estado sufriendo desde hace cientos de años. Y no digas que la religión es un asunto personal. No, es una forma de vida, y no tomarlo como una forma de vida es el motivo de todas las aflicciones sobre los musulmanes. La gente dice "pero no cometemos ningún pecado mayor". Pero esto no puede salvarte del castigo, ya que estás aquí en este mundo enviado por Dios con algunas tareas. No realizar sus tareas y deberes tendrá el mismo resultado que fue el camino de Dios para las naciones anteriores. Son tres tareas principales para los individuos y también para las naciones: 1-Difundir el mensaje divino 2-Estar en contra de Zulm / Injusticia 3-Establecer justicia. Si crees que estás viviendo una vida normal que en las circunstancias actuales, estás cometiendo un delito, ya que hay miles de millones de personas que han sido privadas de esta "vida normal". Todo esto con ustedes "Gente Normal" es porque como en el verso 179 de Sura Araf Dios dice
وَلَقَدْ ذَرَأْنَا لِجَهَنَّمَ كَثِيرًا مِنَ الْجِنِّ وَالْإِنْسِ ۖ لَهُمْ قُلُوبٌ لَا يَفْقَهُونَ بِهَا وَلَهُمْ أَعْيُنٌ لَا يُبْصِرُونَ بِهَا وَلَهُمْ آذَانٌ لَا يَسْمَعُونَ بِهَا ۚ أُولَٰئِكَ كَالْأَنْعَامِ بَلْ هُمْ أَضَلُّ ۚ أُولَٰئِكَ هُمُ الْغَافِلُونَ
Hemos creado para la gehena a muchos de los genios y de los hombres. Tienen corazones con los que no comprenden, ojos con los que no ven, oídos con los que no oyen. Son como rebaños. No, aún más extraviados. Esos tales son los que no se preocupan.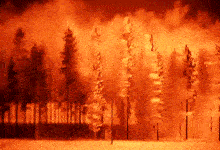 Te advierto de futuras aflicciones y guerras y te dije claramente (
Mensaje a los musulmanes: quema todos tus libros
) y en (
Mensaje a los musulmanes: castigo o respiro
) que si no reparas tus caminos, terminarás en este planeta dentro de 50 años y Dios te reemplazará con otras personas que no serán como tú. tú. Por lo tanto, es su elección si desea continuar luchando, matando o odiando o se unirán como verdaderos seres humanos como verdaderos musulmanes.
٢٨ وَيَقُولُونَ مَتَىٰ هَٰذَا الْفَتْحُ إِنْ كُنْتُمْ صَادِقِينَ
٢٩ قُلْ يَوْمَ الْفَتْحِ لَا يَنْفَعُ الَّذِينَ كَفَرُوا إِيمَانُهُمْ وَلَا هُمْ يُنْظَرُونَ
٣٠ فَأَعْرِضْ عَنْهُمْ وَانْتَظِرْ إِنَّهُمْ مُنْتَظِرُونَ
Y dicen: «¿Para cuándo ese fallo, si es verdad lo que decís?»

Di: «El día del fallo, la fe ya no aprovechará a los infieles y no les será dado esperar».

¡Apártate, pues, de ellos y espera! ¡Ellos esperan! Corán Sura Sajdah 32: 28-30
Cada cosa tiene sus razones además de la causa y los efectos materiales
Como te dije en la Parte 8 de este diálogo, tu Señor ha hecho de este mundo una prueba y este universo no es un lugar perfecto, incluso cualquier problema, aflicción o enfermedad que tengas también tiene otro propósito y no solo por una causa. y efectos, pero también en justicia cumpliendo una orden paralela de Tu Señor … para advertirte, juzgarte o castigarte.
Por lo tanto, además de las enfermedades, los accidentes físicos causan y producen otros efectos que también suceden simultáneamente. Su Señor es tan justo que, aunque en este universo todo el sistema funciona según las leyes naturales, la física y la causa y el efecto, incluso entonces tanta justicia que estos problemas, accidentes y enfermedades no ocurren sin ningún motivo. Para aquellos que son justos, es una forma de limpiarlos de pequeños pecados, o de aumentar sus bienes y virtudes, mediante prueba y constancia, y ponerles más paciencia. Para otros, son signos y advertencias para abstenerse del pecado que van a hacer o para que se arrepientan de los pecados que ya han cometido.
Pero algunas personas están exentas de estas reglas, y la mejor manera de verificar quiénes son es ver a los malhechores que son los principales delincuentes en las ciudades que hacen todo lo malo en este mundo pero que no reciben nada a cambio, ningún contratiempo, ninguna enfermedad o aflicción. y problemas y están floreciendo día a día. Me siento triste por aquellos, ya que no están obteniendo nada en este mundo, por lo que debe estar entre esa creación que su Señor ha creado para el Infierno.
Tenga en cuenta que debido a todo esto, expliqué anteriormente, no comience a juzgar a las personas al ver sus circunstancias y la miseria de que deben haber cometido algún pecado, algo mal. Hay una diferencia muy sutil entre Castigo / Azab y juicio. Solo Dios sabe quién está sufriendo de su ira y a quién está probando, y a pesar de que a veces en una situación similar, uno podría ser un amado siervo de Dios.
No sucede aflicción, excepto lo que han ganado sus manos
Incluso si te sucedió un pequeño accidente automovilístico. Investigue en detalle, y encontrará que, aparte de la causa y el efecto de este mundo, como la negligencia en la conducción o el exceso de tráfico en la carretera, también hubo algo más que habría ocurrido ese día o antes. Como si estuviera yendo con un propósito equivocado, dejó su hogar después de desobedecer a sus padres / tutores o después de romper el corazón de su cónyuge o buscar una relación ilícita o extramarital. Comprueba tu ser interior y encontrarás la respuesta.
٣٠ وَمَا أَصَابَكُمْ مِنْ مُصِيبَةٍ فَبِمَا كَسَبَتْ أَيْدِيكُمْ وَيَعْفُو عَنْ كَثِيرٍ
Cualquier desgracia que os ocurre, es como castigo a vuestras obras, pero perdona mucho. Corán Sura Shura 42:30
٢٢ مَا أَصَابَ مِنْ مُصِيبَةٍ فِي الْأَرْضِ وَلَا فِي أَنْفُسِكُمْ إِلَّا فِي كِتَابٍ مِنْ قَبْلِ أَنْ نَبْرَأَهَا ۚ إِنَّ ذَٰلِكَ عَلَى اللَّهِ يَسِيرٌ
No ocurre ninguna desgracia, ni a la tierra ni a vosotros mismos, que no esté en una Escritura antes de que la ocasionemos. Es cosa fácil para Alá. Corán Sura Hadid 57:22
٤١ ظَهَرَ الْفَسَادُ فِي الْبَرِّ وَالْبَحْرِ بِمَا كَسَبَتْ أَيْدِي النَّاسِ لِيُذِيقَهُمْ بَعْضَ الَّذِي عَمِلُوا لَعَلَّهُمْ يَرْجِعُون
Ha aparecido la corrupción en la tierra y en el mar como consecuencia de las acciones de los hombres, para hacerles gustar parte de lo que han hecho. Quizás, así, se conviertan. Corán Surah Rom 30:41
Pero, ¿cuál es el tratamiento en caso de que enfrentemos un ensayo de enfermedad o epidemia (coronavirus)
Tratamiento # 1: Prevención
Milagro Corán Sura Araf: No coma en exceso
وَكُلُوا وَاشْرَبُوا وَلَا تُسْرِفُوا ۚ إِنَّهُ لَا يُحِبُّ الْمُسْرِفِينَ ………
……..¡Comed y bebed, pero no cometáis excesos, que Él no ama a los inmoderados! Corán Sura Araf 7:31
Este es también un verso milagroso y una lección e instrucción para los seres humanos de su Creador. Hoy en día, hay casi 2,5 veces más personas obesas y con sobrepeso en la Tierra, ya que están desnutridas. Más personas mueren por consumir demasiado que por no comer adecuadamente. Global Burden of Disease 2010 es la evaluación más exhaustiva de la salud y el bienestar humanos en la historia de la medicina. Este estudio más grande ha revelado que el número de años de vida saludable perdidos como resultado de que las personas comen demasiado supera el número perdido por las personas que comen demasiado poco.
El Islam hizo legal para los creyentes todas las comidas y bebidas buenas y les hizo ilegales todo lo que les causa daño a ellos y a sus cuerpos. Además, aprendemos del Profeta Sunnah que el baño regular, la ablución y la limpieza de los dientes son imprescindibles para todos los creyentes. Además de esto, durante el baño y la ablución, se aconseja a los creyentes que olfateen el agua profundamente en la nariz para que el agua llegue con seguridad al paso suave de la nariz. Solo este acto puede salvarnos de miles de enfermedades y alergias. Mire los detalles a continuación en el Tratamiento n. ° 3
Hadith: lavar con agua la parte interna de la nariz
Narrado Abu Huraira:
إِذَا اسْتَيْقَظَ أُرَاهُ أَحَدُكُمْ مِنْ مَنَامِهِ فَتَوَضَّأَ فَلْيَسْتَنْثِرْ ثَلَاثًا فَإِنَّ الشَّيْطَانَ يَبِيتُ عَلَى خَيْشُومِهِ
El Profeta dijo: "Si alguno de ustedes se despierta y realiza la ablución, debe lavarse la nariz poniéndole agua y luego sonándose tres veces, porque Satanás se ha quedado en la parte superior de la nariz toda la noche". (Sahih al-Bukhari, Volumen 4, Libro 54, Número 516)
Además, el método de realizar abluciones por parte del Profeta PBUH es el narrado por 'Uthmaan
"… Luego se metió las manos (en el recipiente con agua) y sacó agua y se enjuagó la boca y olisqueó agua por la nariz con el mismo puñado de agua, y lo hizo tres veces". [Musulmanes y Abu Daawood]
Tratamiento # 2: arrepentirse y orar
Si las personas padecen una enfermedad, epidemia o peste, deben revisar sus acciones, reparar sus caminos y buscar el perdón de Dios, para que Dios los perdone y los saque de su miseria.
Orar significa llamar, pedir, buscar ayuda, volverse sinceramente a Dios y buscar ayuda de Él sabiendo que el Hombre es un ser dependiente. La enfermedad es uno de esos casos en los que sentimos más esta dependencia y nos acercamos a Dios. La enfermedad es una prueba, ideada en la Sabiduría de Dios, que se lleva a cabo por Su Voluntad, y es una advertencia para recordar a las personas la transitoriedad y la naturaleza imperfecta de esta vida, y también es una fuente de recompensa y recompensa en el Más Allá para el paciente y sumiso.
٦٠ وَقَالَ رَبُّكُمُ ادْعُونِي أَسْتَجِبْ لَكُمْ ۚ إِنَّ الَّذِينَ يَسْتَكْبِرُونَ عَنْ عِبَادَتِي سَيَدْخُلُونَ جَهَنَّمَ دَاخِرِينَ
Vuestro Señor ha dicho: «¡Invocadme y os escucharé! Los que, llevados de su altivez, no Me sirvan entrarán, humillados, en la gehena». Corán Sura Ghafir 40:60
١٨٦ وَإِذَا سَأَلَكَ عِبَادِي عَنِّي فَإِنِّي قَرِيبٌ ۖ أُجِيبُ دَعْوَةَ الدَّاعِ إِذَا دَعَانِ ۖ فَلْيَسْتَجِيبُوا لِي وَلْيُؤْمِنُوا بِي لَعَلَّهُمْ يَرْشُدُونَ
Cuando Mis siervos te pregunten por Mí, estoy cerca y respondo a la oración de quien invoca cuando Me invoca. ¡Que Me escuchen y crean en Mí! Quizás, así, sean bien dirigidos. Corán Sura Baqarah 2: 186
Tratamiento # 3: olfatee el agua profundamente en su nariz
Este acto único es tan beneficioso e importante que estoy obligado a mencionarlo tanto en la prevención como en el tratamiento. Durante el baño y la ablución, inhale agua profundamente en la nariz, esa agua seguramente alcanzará el paso suave de la nariz. Solo este acto nos salvará de miles de enfermedades y alergias.
Milagro en Hadith sobre el diablo / Satanás en la nariz superior
Narrado Abu Huraira:
إِذَا اسْتَيْقَظَ أُرَاهُ أَحَدُكُمْ مِنْ مَنَامِهِ فَتَوَضَّأَ فَلْيَسْتَنْثِرْ ثَلَاثًا فَإِنَّ الشَّيْطَانَ يَبِيتُ عَلَى خَيْشُومِهِ
El Profeta dijo: "Si alguno de ustedes se despierta y realiza la ablución, debe lavarse la nariz poniéndole agua y luego sonándose tres veces, porque Satanás se ha quedado en la parte superior de la nariz toda la noche". (Sahih al-Bukhari, Volumen 4, Libro 54, Número 516)
Los musulmanes entendieron totalmente mal este Hadith, y también es un punto de ridículo de las personas de otras religiones, y dicen que las colecciones de Hadith contienen algunos errores científicos vergonzosos y enseñanzas extrañas, una de las cuales es la afirmación de Muhammad de que Satanás literalmente permanece en la nariz de una persona. Mientras ridiculizan al Islam y al Profeta PBUH, hacen este tipo de preguntas como: ¿Satanás se queda en la fosa nasal derecha o en la izquierda? ¿Cómo puede Satanás estar en tantas narices sin ser omnipresente? Si es omnipresente, ¿no significa esto que es divino? Si él es realmente divino, ¿no implicaría esto que comparte los atributos divinos de Alá?
Explicaré todo esto en mis próximos programas en detalle, pero para entender aquí este Hadiz en particular, en realidad se refiere a microbios y bacterias que ahora sabemos que hay más formas de vida en nuestra piel que personas en el planeta. El número total de microorganismos en nuestros cuerpos es muchas veces mayor que el número de células humanas. Y el número de células humanas en un adulto promedio es de aprox. 37,5 billones. Mientras que un total de 137 billones de microbios en el cuerpo humano, de los cuales hay alrededor de 1000 especies que viven solo en la piel humana de 19 phyla. Casi 25 millones a 500 millones en cada pulgada cuadrada de su piel.
Una investigación más reciente mostró que la piel seca y húmeda tenía una variedad más amplia de microbios que la piel grasa. Las áreas húmedas eran la axila, dentro de la nariz, el codo interno, el costado de la ingle, detrás de la rodilla, el pliegue superior de las nalgas, la parte inferior del pie y el ombligo. El equipo descubrió que la estabilidad de ciertas comunidades microbianas dependía de dónde estaban en el cuerpo. La mayor estabilidad se encontró en muestras del interior del oído y la nariz. La ciencia moderna descubrió que los sitios que antes se pasaban por alto en lo profundo de la nariz pueden ser reservorios de Staphylococcus aureus, que es una causa importante de enfermedad. Casi la mitad de las cepas de S. aureus son resistentes a los antibióticos.
Tratamiento # 4: ejercicio, higiene y beber agua extra
Este tratamiento es para enfermedades causadas por microbios. Si estás enfrentando algún otro tipo de aflicción o cualquier otra prueba de este mundo; como si tuviera algunas discapacidades, o si cree que tiene alguna deficiencia en la apariencia física, o enfrenta alguna miseria, aflicciones de pobreza y guerra, etc., entonces lea el artículo Si hay Dios, ¿por qué tanta injusticia nos rodea?
Milagro Corán Surah Triste: Profeta Job / Tratamiento Ayyub
٤١ وَاذْكُرْ عَبْدَنَا أَيُّوبَ إِذْ نَادَىٰ رَبَّهُ أَنِّي مَسَّنِيَ الشَّيْطَانُ بِنُصْبٍ وَعَذَابٍ
٤٢ ارْكُضْ بِرِجْلِكَ ۖ هَٰذَا مُغْتَسَلٌ بَارِدٌ وَشَرَابٌ
¡Y recuerda a nuestro siervo Job! Cuando invocó a su Señor. «El Demonio me ha infligido una pena y un castigo».

«¡Golpea con el pie! Ahí tienes agua fresca para lavarte y para beber». Surah Sad 38:41-42
Piensa que el ejercicio, la higiene y beber mucha agua son solo conceptos modernos para combatir enfermedades leves a graves. Pero no es cierto, el trato que Dios reveló al Profeta Job / Ayyub fue totalmente malentendido por los traductores y comentaristas del Corán como una especie de acto mágico que Dios reveló a Job para estampar sus pies en el suelo que causó una especie de manantial milagroso que comenzó a brotar. por debajo de sus pies. Si bien en realidad estas fueron las instrucciones que apuntan a todos los conceptos de tratamiento modernos mencionados anteriormente.
Milagro en el uso de la palabra "ارْكُضْ"
Las personas tomaron un significado diferente de la frase "ارْكُضْ بِرِجْلِكَ" y los significados más apropiados fueron ignorados porque las personas no podían entender y conectar esos significados con estos conceptos en un momento en que "Descanso" era el acto más deseable para tratar la enfermedad. Ahora solo mire que los significados reales de estas palabras que marco como (Nuevo) son milagrosos como la forma en que expresan los hechos científicos modernos y la sabiduría y el conocimiento milagrosos contenidos en el Sagrado Corán. Tenga en cuenta que la palabra raíz para ارْكُضْ es (ر ك ض) que viene en el Corán dos veces más y siempre como el significado de correr / huir como se puede ver a continuación en Análisis detallado de palabras.
ارْكُضْ بِرِجْلِكَ: (Viejo): Golpea / estampa el suelo con el pie / (Nuevo): Aléjate un poco, Urge / Corre con / en tu pie / pierna (Mejor tómalo como piernas)
También revise a continuación las oraciones árabes modernas y sus significados
هيا ، يا ولد اركض ، اركض اركض ، يا ولد
¡Vamos muchacho! ¡Corre corre! ¡Corre chico!
يجب ان اذهب لا اركض 10 اميال
Tengo que correr diez millas.
La pierna también es más apropiada para usar aquí para رِجْلِكَ ya que estos son el grupo muscular más grande del cuerpo y todos los ejercicios aeróbicos y cardio se realizan principalmente moviendo las piernas de una manera u otra. Debido al movimiento de músculos largos como los de las piernas, aumenta el nivel de oxígeno que llega a las células. Como resultado, aumentan las posibilidades de expulsión de sustancias tóxicas del cuerpo. Pero debe tener mucho cuidado al hacer esto durante su enfermedad. El ejercicio regular aumenta su inmunidad en los momentos en que está sano, por lo que en realidad es una forma de vida. Puede usar esta opción de tratamiento cuando esté enfermo … etapa por etapa, comenzando primero desde el movimiento ligero hasta el ejercicio leve. No haga ejercicio al nivel que lo agota o durante el tiempo de estrés, ya que esto puede disminuir su inmunidad.
Además, la palabra "مُغْتَسَلٌ" no solo significa baño sino también lugar de lavado; Agua con la que lavarse. Lo cual es imprescindible para mantener una higiene adecuada y deshacerse de los diversos microbios, bacterias y virus dañinos. Y, por último, beber agua tiene buenos efectos en todos los órganos del cuerpo y es lo mejor para eliminar esas toxinas y microbios nocivos que no están en la piel y en las áreas externas del cuerpo, sino que penetran en el interior.
Corán e Islam: epidemia de epidemia (coronavirus) y leyes de cuarentena
Una cuarentena se usa para separar y restringir el movimiento de personas; es una "restricción sobre las actividades o la comunicación de personas o el transporte de bienes diseñados para prevenir la propagación de enfermedades o plagas" durante un cierto período de tiempo. Durante la destructiva Peste Negra del siglo XIV, los pacientes que estaban enfermos e incluso muertos fueron mantenidos en el mismo lugar que el resto de la familia y así multiplicaron la peste. Pero atribuyeron la propagación de estas epidemias al aire malo o espíritus malignos.
Las leyes de cuarentena no fueron instigadas por el hombre moderno hasta el siglo XVII. Hace casi 1400 años, el Profeta Muhammad PBUH les dice a los musulmanes qué hacer si saben sobre enfermedades infecciosas, peste o lepra.
El Profeta Muhammad PBUH dijo:
إِذَا سَمِعْتُمْ بِالطَّاعُونِ بِأَرْضٍ فَلاَ تَدْخُلُوهَا، وَإِذَا وَقَعَ بِأَرْضٍ وَأَنْتُمْ بِهَا فَلاَ تَخْرُجُوا مِنْهَا
"Si escuchas de una plaga en una tierra, no entres en ella. Si le sucede a una tierra y estás en ella, entonces no salgas de ella". (Al-Bujari: 5728, musulmán: 2218)
Él PBUH también dijo:
"El que huye de la plaga es como el que huye de la batalla, por lo que quien aguanta pacientemente tendrá la recompensa de un mártir". (Ahmad: 14793, 24527)
Mire el dicho anterior de Profeta y puede sentir que no solo dio algunas instrucciones que son tan científicas y modernas en un momento en que nadie en esas regiones era consciente de gérmenes, infecciones y epidemias, sino que también garantizaba la implementación de este gran instrucción profética con una promesa y esperanza, de que si las personas siguen esto, recibirán la recompensa de los mártires. Al mismo tiempo, advirtió al desertor de sus consecuencias y los comparó con el que huía de una batalla. Por lo tanto, aconsejo a todos los Seres Humanos en general y a los musulmanes en especial que actúen sobre el espíritu real de este Hadith en el escenario actual del Brote de Coronavirus COVID-19.
Brote de Coronavir: resumen de la guía
Medidas de protección contra el coronavirus
En el último escenario, ¿qué se debe hacer contra este coronavirus mortal? A continuación se muestra un breve resumen:
Arrepentirse y orar
Lave con agua la parte interna de la nariz
Lávese las manos con frecuencia: al menos 25 segundos con jabón o desinfectante
Haga ejercicio y beba agua extra
Mantener la distancia social: al menos 1 metro de distancia entre ellos. Quédese en casa si comienza a sentirse mal.
Evite tocar los ojos, la nariz y la boca
Practique la higiene respiratoria: cúbrase la boca y la nariz con el codo o pañuelo doblado cuando tosa o estornude.
Aflições Epidemias e Quarentena de acordo com o Alcorão e o Islã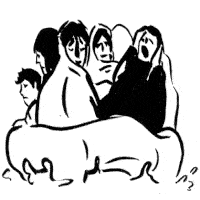 Na página inicial deste site, você pode ver os números mencionados para seres humanos expulsos de suas casas por violência, guerra e perseguição e seres humanos que não têm água e comida suficiente para comer. Todo mundo é responsável por tudo isso. As pessoas com menos recursos e intelecto são, na verdade, de responsabilidade daqueles 10% de vocês que têm recursos e conhecimento. Eles devem ser como pastores para eles e devem fornecer as necessidades da vida. Como comida, abrigo e justiça.
Causa e razão de aflições e doenças
٣٤ وَمَا أَرْسَلْنَا فِي قَرْيَةٍ مِنْ نَذِيرٍ إِلَّا قَالَ مُتْرَفُوهَا إِنَّا بِمَا أُرْسِلْتُمْ بِهِ كَافِرُونَ
٣٥ وَقَالُوا نَحْنُ أَكْثَرُ أَمْوَالًا وَأَوْلَادًا وَمَا نَحْنُ بِمُعَذَّبِينَ
E não enviamos admoestador algum a cidade alguma sem que os concupiscentes lhes dissessem: Sabei que negamos (amensagem) com que foste enviado.

E disseram: Nós possuímos mais riquezas e filhos do que vós, e jamais seremos castigados.. Quran Surah Saba 34:34-35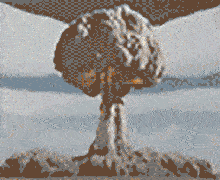 Cada um de nós deve ser um "Nazeer" نذیر (Warner) e "Basheer" بشیر (Portador de boas novas). Porque nós, como muçulmanos, não estamos fazendo nosso trabalho, é por isso que olhe ao seu redor e veja sua condição neste mundo. Não se confunda com os efeitos devastadores do Coronavírus na Europa e no Ocidente. Eles estão sofrendo por seus erros, mas você está sofrendo há centenas de anos. E não diga que a religião é uma questão pessoal. Não, é um modo de vida, e não tomá-lo como um modo de vida é a razão para ocorrer todas as aflições sobre os muçulmanos. As pessoas dizem "mas não cometemos nenhum pecado grave". Mas isso não pode salvá-lo da punição, pois você está aqui neste mundo enviado por Deus com algumas tarefas. O não cumprimento de suas tarefas e deveres resultará no mesmo resultado que foi o caminho de Deus para as nações anteriores. São três tarefas principais para os indivíduos e também para as nações: 1 – Espalhar a Mensagem Divina 2 – Permanecer contra Zulm / Injustiça 3 – Estabelecer a justiça. Se você acha que está vivendo uma vida normal do que nas circunstâncias de hoje, está realmente cometendo um crime, pois há bilhões de pessoas ao redor que foram privadas dessa "Vida Normal". Tudo isso com você "Pessoas Normais" é porque, como na Surata Araf verso 179, Deus diz
وَلَقَدْ ذَرَأْنَا لِجَهَنَّمَ كَثِيرًا مِنَ الْجِنِّ وَالْإِنْسِ ۖ لَهُمْ قُلُوبٌ لَا يَفْقَهُونَ بِهَا وَلَهُمْ أَعْيُنٌ لَا يُبْصِرُونَ بِهَا وَلَهُمْ آذَانٌ لَا يَسْمَعُونَ بِهَا ۚ أُولَٰئِكَ كَالْأَنْعَامِ بَلْ هُمْ أَضَلُّ ۚ أُولَٰئِكَ هُمُ الْغَافِلُونَ
Temos criado para o inferno numerosos gênios e humanos com corações com os quais não compreendem, olhos com osquais não vêem, e ouvidos com os quais não ouvem. São como as bestas, quiçá pior, porque são displicentes.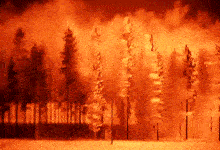 Eu o aviso de futuras aflições e guerras e claramente lhe disse (
Mensagem aos Muçulmanos: Queime Todos os Seus Livros
) E em (
Mensagem aos Muçulmanos: punição ou pausa
) que, se você não consertar seus caminhos, estará terminado neste planeta dentro de 50 anos e Deus o substituirá por outras pessoas que não serão como vocês. Portanto, é sua escolha que você queira continuar assim, matando se odiando ou se unindo como verdadeiros seres humanos como verdadeiros muçulmanos.
٢٨ وَيَقُولُونَ مَتَىٰ هَٰذَا الْفَتْحُ إِنْ كُنْتُمْ صَادِقِينَ
٢٩ قُلْ يَوْمَ الْفَتْحِ لَا يَنْفَعُ الَّذِينَ كَفَرُوا إِيمَانُهُمْ وَلَا هُمْ يُنْظَرُونَ
٣٠ فَأَعْرِضْ عَنْهُمْ وَانْتَظِرْ إِنَّهُمْ مُنْتَظِرُونَ
E perguntam: Quando chegará essa vitória, se estiverdes certos?

Responde-lhes: No dia da vitória de nada valerá a fé tardia dos incrédulos, nem serão tolerados.

Afasta-te, pois deles, e espera, porque eles também não perdem por esperar. Quran Surah Sajdah 32:28-30
Tudo Acontece Tem Outras Razões Que Não Causas e Efeitos Materiais
Como eu lhe disse na Parte 8 deste diálogo, que seu Senhor fez deste mundo uma provação e este universo não é um lugar perfeito, mesmo assim, qualquer problema, aflição ou doença que você receber também serve a algum outro propósito e não apenas por causa. e efeitos, mas também na justiça, cumprindo uma ordem paralela de Seu Senhor … para avisá-lo, julgá-lo ou puni-lo.
Portanto, além das doenças, os acidentes físicos causam e afetam algo diferente do que também acontece simultaneamente. Seu Senhor é tão justo que, embora neste universo todo sistema esteja operando por leis naturais, física, causa e efeito, ainda assim há tanta justiça que esses problemas, acidentes, doenças não acontecem sem motivo algum. Para aqueles que são justos, é uma maneira de purificá-los de pequenos pecados, ou de aumentar seus bens e virtudes, por provação e firmeza, e colocar mais paciência neles. Para outros, são sinais e advertências para evitá-los do pecado que eles vão fazer ou fazê-los se arrepender pelos pecados que já cometeram.
Mas algumas pessoas estão isentas dessas regras, e a melhor maneira de verificar quem são elas é ver os transgressores que são os principais criminosos das cidades fazendo todo o mal neste mundo, mas não recebendo nada em troca, nenhum acidente, qualquer doença, aflição e problemas e estão florescendo dia a dia. Sinto-me triste por aqueles que não estão recebendo nada neste mundo, então deve estar entre a criação que seu Senhor criou para o inferno.
Lembre-se de que, por tudo isso, expliquei acima, não começa a julgar as pessoas ao ver suas circunstâncias e miséria de que elas devem ter cometido algum pecado. Há uma diferença muito sutil entre Punição / Azab e julgamento. Somente Deus sabe que quem está sofrendo de Sua ira e a quem está testando, e apesar de às vezes estar em situação semelhante, alguém pode ser um servo amado de Deus.
Nenhuma aflição lhe atrapalha, exceto o que suas mãos ganharam
Mesmo que um pequeno acidente de carro tenha acontecido com você. Investigue em detalhes e você descobrirá que, além da causa e efeito deste mundo, como negligência na condução ou excesso de tráfego na estrada, havia algo mais que teria ocorrido naquele dia ou antes. Como se estivesse indo para um propósito errado, deixou sua casa depois de desobedecer a seus pais / responsáveis ou depois de partir o coração de seu cônjuge ou de ter passado por algum relacionamento ilícito ou extraconjugal. Verifique seu eu interior e você encontrará a resposta.
٣٠ وَمَا أَصَابَكُمْ مِنْ مُصِيبَةٍ فَبِمَا كَسَبَتْ أَيْدِيكُمْ وَيَعْفُو عَنْ كَثِيرٍ
E todo o infortúnio que vos aflige é por causa do que cometeram vossas mãos, muito embora ele perdoe muitas coisas. Quran Surah Shura 42:30
٢٢ مَا أَصَابَ مِنْ مُصِيبَةٍ فِي الْأَرْضِ وَلَا فِي أَنْفُسِكُمْ إِلَّا فِي كِتَابٍ مِنْ قَبْلِ أَنْ نَبْرَأَهَا ۚ إِنَّ ذَٰلِكَ عَلَى اللَّهِ يَسِيرٌ
Não assolará desgraça alguma, quer seja na terra, quer sejam a vossas pessoas, que não esteja registrada no Livro, antesmesmo que a evidenciemos. Sabei que isso é fácil a Deus, Quran Surah Hadid 57:22
٤١ ظَهَرَ الْفَسَادُ فِي الْبَرِّ وَالْبَحْرِ بِمَا كَسَبَتْ أَيْدِي النَّاسِ لِيُذِيقَهُمْ بَعْضَ الَّذِي عَمِلُوا لَعَلَّهُمْ يَرْجِعُون
A corrupção surgiu na terra e no mar por causa do que as mãos dos humanos lucraram. E (Deus) os fará provar algo deque cometeram. Quiçá assim se abstenham disso. Quran Surah Rum 30:41
Mas qual é o tratamento no caso de enfrentarmos um teste de doença ou epidemia (coronavírus)
Tratamento # 1: Prevenção
Quran Miracle Surah Araf: Não coma em excesso
وَكُلُوا وَاشْرَبُوا وَلَا تُسْرِفُوا ۚ إِنَّهُ لَا يُحِبُّ الْمُسْرِفِينَ ………
……..comei e bebei; porém, não vosexcedais, porque Ele não aprecia os perdulários.. Quran Surah Araf 7:31
Este também é um verso milagroso e uma lição e instrução para os seres humanos de seu Criador. Atualmente, existem quase 2,5 vezes mais pessoas obesas e com sobrepeso na Terra do que as desnutridas. Mais pessoas morrem por consumir demais do que por não comer adequadamente. O Global Burden of Disease 2010 é a avaliação mais completa da saúde e bem-estar humano na história da medicina. Este maior estudo de todos os tempos revelou que o número de anos de vida saudável perdidos como resultado de pessoas que comem demais superam o número perdido por pessoas que comem muito pouco.
O Islã tornou legal para os crentes todas as boas comidas e bebidas e tornou ilegal para eles tudo o que causa danos a eles e a seus corpos. Além disso, aprendemos com o Profeta Sunnah que o banho, a ablução e a limpeza regulares dos dentes são uma obrigação para todo crente. Além disso, durante o banho e a ablução, os crentes são aconselhados a cheirar a água profundamente no nariz, para que a água certamente alcance a passagem suave do nariz. Somente este ato pode nos salvar de milhares de doenças e alergias. Veja os detalhes abaixo no Tratamento nº 3
Hadith: lavar com água a parte interna do nariz
Narrado Abu Huraira:
إِذَا اسْتَيْقَظَ أُرَاهُ أَحَدُكُمْ مِنْ مَنَامِهِ فَتَوَضَّأَ فَلْيَسْتَنْثِرْ ثَلَاثًا فَإِنَّ الشَّيْطَانَ يَبِيتُ عَلَى خَيْشُومِهِ
O Profeta disse: "Se algum de vocês acorda do sono e realiza a ablução, deve lavar o nariz colocando água nele e soprando três vezes, porque Satanás ficou na parte superior do nariz a noite toda". (Sahih al-Bukhari, volume 4, livro 54, número 516)
Além disso, o método de realizar a ablução pelo Profeta PBUH é narrado por 'Uthmaan
"… Então ele colocou as mãos (no recipiente de água) e puxou a água, lavou a boca e cheirou água nas narinas com o mesmo punhado de água, e ele fez isso três vezes." [Muçulmano e Abu Daawood]
Tratamento # 2: Arrepender-se e orar
Se as pessoas sofrem de uma doença, epidemia ou peste, devem rever suas ações, consertar seus caminhos e buscar perdão a Deus, para que Deus os perdoe e os tire da miséria.
Oração significa chamar, pedir, procurar ajuda, voltar-se sinceramente para Deus e buscar ajuda Dele, sabendo que o homem é um ser dependente. A doença é um daqueles casos em que mais sentimos essa dependência e nos aproximamos de Deus. A doença é um teste, elaborado na Sabedoria de Deus, que ocorre por Sua Vontade, e é um aviso para lembrar as pessoas da transitoriedade e natureza imperfeita desta vida, e também é uma fonte de recompensa e recompensa no Futuro para o paciente e para os outros. submisso.
٦٠ وَقَالَ رَبُّكُمُ ادْعُونِي أَسْتَجِبْ لَكُمْ ۚ إِنَّ الَّذِينَ يَسْتَكْبِرُونَ عَنْ عِبَادَتِي سَيَدْخُلُونَ جَهَنَّمَ دَاخِرِينَ
E o vosso Senhor disse: Invocai-Me, que vos atenderei! Em verdade, aqueles que se ensoberbecerem, ao Me invocarem, entrarão, humilhados, no inferno. Quran Surah Ghafir 40:60
١٨٦ وَإِذَا سَأَلَكَ عِبَادِي عَنِّي فَإِنِّي قَرِيبٌ ۖ أُجِيبُ دَعْوَةَ الدَّاعِ إِذَا دَعَانِ ۖ فَلْيَسْتَجِيبُوا لِي وَلْيُؤْمِنُوا بِي لَعَلَّهُمْ يَرْشُدُونَ
Quando Meus servos te perguntarem de Mim, dize-lhes que estou próximo e ouvirei o rogo do suplicante quando a Mimse dirigir. Que atendam o Meu apelo e que creiam em Mim, a fim de que se encaminhem. Quran Surah Baqrah 2:186
Tratamento # 3: cheirar a água profundamente em seu nariz
Esse ato único é tão benéfico e importante que devo mencioná-lo na prevenção e no tratamento. Durante Bath And Ablution, cheire a água profundamente em seu nariz, que certamente alcançará a passagem suave do nariz. Somente este ato nos salvará de milhares de doenças e alergias.
Milagre em Hadith em relação ao diabo / Satanás no nariz superior
Narrado Abu Huraira:
إِذَا اسْتَيْقَظَ أُرَاهُ أَحَدُكُمْ مِنْ مَنَامِهِ فَتَوَضَّأَ فَلْيَسْتَنْثِرْ ثَلَاثًا فَإِنَّ الشَّيْطَانَ يَبِيتُ عَلَى خَيْشُومِهِ
O Profeta disse: "Se algum de vocês acorda do sono e realiza a ablução, deve lavar o nariz colocando água nele e soprando três vezes, porque Satanás ficou na parte superior do nariz a noite toda". (Sahih al-Bukhari, volume 4, livro 54, número 516)
Os muçulmanos não entenderam totalmente esse Hadith, e também é um ponto de ridículo para pessoas de outras religiões, e eles dizem que as coleções do Hadith contêm alguns erros científicos embaraçosos e ensinamentos bizarros, um dos quais é a afirmação de Muhammad de que Satanás literalmente permanece no nariz de uma pessoa. Ao ridicularizar o Islã e o Profeta PBUH, eles colocam esses tipos de perguntas como: Satanás permanece na narina direita ou na esquerda? Como Satanás pode estar em tantos narizes sem ser onipresente? Se ele é onipresente, isso não significa que ele é divino? Se ele é realmente divino, isso não implica que ele compartilha dos atributos divinos de Allah?
Vou explicar tudo isso em meus próximos programas em detalhes, mas para entender aqui esse Hadith em particular, está na verdade se referindo a micróbios e bactérias que agora sabemos que existem mais formas de vida em nossa pele do que pessoas no planeta. O número total de microrganismos em nossos corpos é muitas vezes maior que o número de células humanas. E o número de células humanas em um adulto médio é de aprox. 37,5 trilhões. Enquanto um total de 137 trilhões de micróbios no corpo humano, dos quais existem cerca de 1000 espécies, vivem apenas na pele humana de 19 filos. Quase 25 milhões a 500 milhões em cada centímetro quadrado da sua pele.
Uma pesquisa mais recente mostrou que a pele seca e úmida tinha uma variedade mais ampla de micróbios do que a pele oleosa. As áreas úmidas eram axilas, dentro do nariz, cotovelo interno, lado da virilha, atrás do joelho, dobra superior das nádegas, parte inferior do pé e umbigo. A equipe descobriu que a estabilidade de certas comunidades microbianas dependia de onde elas estavam no corpo. A maior estabilidade foi encontrada em amostras de dentro da orelha e nariz. A ciência moderna descobriu que locais anteriormente esquecidos nas profundezas do nariz podem ser reservatórios para Staphylococcus aureus, que é uma das principais causas de doenças. Quase metade das cepas de S. aureus são resistentes a antibióticos.
Tratamento # 4: Exercício, Higiene e Beba Água Extra
Este tratamento é para doenças causadas por micróbios. Se você estiver enfrentando algum outro tipo de aflição ou qualquer outra provação deste mundo; como você tem algumas deficiências, ou você acha que tem alguma deficiência na aparência física, ou enfrenta alguma miséria, aflições de pobreza e guerra, etc., então leia o artigo Se existe Deus, por que tanta injustiça ao nosso redor?
Quran Miracle Surah Sad: Profeta Job / Ayyub Treatment
٤١ وَاذْكُرْ عَبْدَنَا أَيُّوبَ إِذْ نَادَىٰ رَبَّهُ أَنِّي مَسَّنِيَ الشَّيْطَانُ بِنُصْبٍ وَعَذَابٍ
٤٢ ارْكُضْ بِرِجْلِكَ ۖ هَٰذَا مُغْتَسَلٌ بَارِدٌ وَشَرَابٌ
E recorda-te do Nosso servo, Jó, que se queixou ao seu Senhor, dizendo: Satanás me aflige com a desventura e osofrimento!

Golpeia (a terra) com teu pé! Eis aí um manancial (de água), para banho, refrigério e bebida. Surah Sad 38:41-42
Você acha que exercício, higiene e água em abundância são apenas conceitos modernos para combater doenças leves a graves. Mas não é verdade, o tratamento que Deus revelou ao profeta Jó / Ayyub foi totalmente incompreendido pelos tradutores e comentaristas do Alcorão como uma espécie de ato mágico que Deus revelou a Jó para bater os pés no chão, causando um tipo milagroso de primavera que começou a jorrar. debaixo de seus pés. Embora, na verdade, essas foram as instruções que apontam para todos os conceitos modernos de tratamento acima mencionados.
Milagre no uso da palavra "ارْكُضْ"
As pessoas adotaram um significado diferente da frase "ارْكُضْ بِرِجْلِكَ" e os significados mais apropriados foram ignorados porque as pessoas não foram capazes de entender e conectar esses significados com esses conceitos no momento em que "Descanso" era o ato mais desejável a ser feito no tratamento de doenças. Agora, observe que os significados reais dessas palavras que eu marquei como (Novo) são milagrosos, como expressam os fatos científicos modernos e a sabedoria e conhecimento milagrosos contidos no Alcorão Sagrado. Observe que a palavra raiz para ارْكُضْ é (ر ك ض) que vem no Alcorão mais duas vezes e sempre como o significado de correr / fugir, como você pode ver abaixo na Análise Detalhada das Palavras.
ارْكُضْ بِرِجْلِكَ: (Antigo): bata / bata no chão com o pé / (Novo): Afaste-se um pouco, instale / Corra com / no pé / perna (é melhor tomar como pernas)
Verifique também abaixo as frases em árabe dos dias atuais e seus significados
هيا ، يا ولد اركض ، اركض اركض ، يا ولد
Venha garoto! Corra corra! Corra, garoto!
يجب ان اذهب لا اركض 10 اميال
Eu tenho que correr dez milhas.
A perna também é mais apropriada para ser usada aqui no رِجْلِكَ, pois esse é o maior grupo muscular do corpo e todos os exercícios aeróbicos e cardio são feitos principalmente movendo as pernas de uma maneira ou de outra. Devido ao movimento de músculos longos, como os das pernas, o nível de oxigênio que chega às células aumenta. Como resultado, as chances de expulsão de substâncias tóxicas do corpo aumentam. Mas você deve ter muito cuidado ao fazer isso durante sua doença. Exercícios regulares aumentam sua imunidade quando você é saudável, então é realmente um modo de vida. Você pode usar esta opção de tratamento quando estiver doente .. estágio por estágio, começando primeiro do movimento leve ao exercício leve. Não faça exercícios ao nível que o deixa exausto ou durante um período de estresse, pois isso pode diminuir sua imunidade.
Além disso, a palavra "مُغْتَسَلٌ" não significa apenas banho, mas também local de lavagem; Água com a qual se lavar. O que é essencial para manter a higiene adequada e se livrar dos vários micróbios e bactérias nocivos e vírus. E, finalmente, a água potável tem bons efeitos em todos os órgãos do corpo e é a melhor coisa para se livrar das toxinas e micróbios nocivos que não estão na pele e nas áreas externas do corpo, mas que penetram no interior.
Alcorão e Islã: Surto epidêmico (coronavírus) e leis de quarentena
Uma quarentena é usada para separar e restringir o movimento de pessoas; é uma "restrição às atividades ou à comunicação de pessoas ou ao transporte de mercadorias destinadas a impedir a propagação de doenças ou pragas" por um certo período de tempo. Durante a destrutiva Peste Negra dos pacientes do século 14 que estavam doentes e até mortos, foram mantidos no mesmo local que o resto da família e, portanto, multiplicaram a praga. Mas eles atribuíram a propagação dessas epidemias ao mau ar ou aos maus espíritos.
Leis de quarentena não foram instigadas pelo homem moderno até o século XVII. Quase 1400 anos atrás, o Profeta Muhammad PBUH diz aos muçulmanos o que fazer se você souber sobre doenças infecciosas, pragas ou hanseníase.
O Profeta Muhammad PBUH disse:
إِذَا سَمِعْتُمْ بِالطَّاعُونِ بِأَرْضٍ فَلاَ تَدْخُلُوهَا، وَإِذَا وَقَعَ بِأَرْضٍ وَأَنْتُمْ بِهَا فَلاَ تَخْرُجُوا مِنْهَا
"Se você ouvir falar de uma praga em uma terra, não entre nela. Se ocorrer uma terra e você estiver nela, não saia dela." (Al-Bukhaari: 5728, muçulmano: 2218)
Ele PBUH também disse:
"Quem foge da peste é como aquele que foge da batalha, então quem perseverar pacientemente terá a recompensa de um mártir." (Ahmad: 14793, 24527)
Olhe para o dito acima do Profeta e você pode sentir que ele não apenas deu algumas instruções que são tão científicas e modernas em um momento em que ninguém nessas regiões estava ciente de germes, infecções e epidemias, mas também garantiu a implementação desse grande instrução profética com promessa e esperança de que, se as pessoas seguirem isso, receberão a recompensa dos mártires. Ao mesmo tempo, ele avisou o desertor de suas conseqüências e os igualou ao que fugia de uma batalha. Portanto, aconselho todos os seres humanos em geral e os muçulmanos em especial a agirem de acordo com o verdadeiro espírito desse hadith no cenário atual do surto de coronavírus COVID-19.
INTERVALO DE CORONAVÍRUS: Diretrizes resumidas
Medidas de proteção contra o coronavírus
No cenário mais recente, o que se deve fazer contra esse coronavírus mortal, abaixo é um breve resumo:
Arrepender-se e orar
Lave com água a parte interna do nariz
Lave as mãos com frequência: pelo menos 25 segundos com sabão ou desinfetante
Exercite-se e beba água extra
Manter o Distanciamento Social: Pelo menos 1 metro de distância entre si. Fique em casa se começar a se sentir mal.
Evite tocar nos olhos, nariz e boca
Pratique a higiene respiratória: cubra a boca e o nariz com o cotovelo ou o tecido dobrado quando tossir ou espirrar.
آفتیں وبائی امراض اور (قرنطیہ) حفاظتی اقدامات قرآن اور اسلام کے مطابق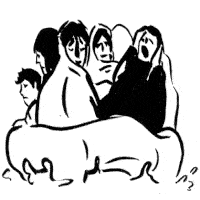 اس سائٹ کے ہوم پیج پر آپ تشدد ، جنگ اور ظلم و ستم کے ذریعہ گھروں سے بےگھر ہونے والے انسانوں کی تعداد دیکھ سکتے ہیں اور اسکے علاوہ ان انسانوں کی بھی جن کے پاس پانی اور کھانے کے لئے خاطر خواہ کھانا نہیں ہے۔ ہر ایک اس سب کے لئے ذمہ دار ہے۔ وہ لوگ جن کے پاس کم ذرائع، علم اور ذہانت ہے وہ دراصل تم میں سے ان دس فیصد لوگوں کی ذمے داری ہیں جن کے پاس ذرائع اور علم ہے. وہ ان کے لئے چرواہوں طرح ہوں اور انہیں زندگی کی ضروریات فراہم کریں خوراک، چھت اور انصاف۔
آفتوں اور بیماریوں کی وجوہات اور اسباب
٣٤ وَمَا أَرْسَلْنَا فِي قَرْيَةٍ مِنْ نَذِيرٍ إِلَّا قَالَ مُتْرَفُوهَا إِنَّا بِمَا أُرْسِلْتُمْ بِهِ كَافِرُونَ
٣٥ وَقَالُوا نَحْنُ أَكْثَرُ أَمْوَالًا وَأَوْلَادًا وَمَا نَحْنُ بِمُعَذَّبِينَ
اور ہم نے تو جس بستی میں جو بھی آگاه کرنے واﻻ بھیجا وہاں کے خوشحال لوگوں نے یہی کہا کہ جس چیز کے ساتھ تم بھیجے گئے ہو ہم اس کے ساتھ کفر کرنے والے ہیں
قرآن سورہ سبا 34: 34-35a-.اور کہا ہم مال واوﻻد میں بہت بڑھے ہوئے ہیں یہ نہیں ہوسکتا کہ ہم عذاب دیئے جائیں
–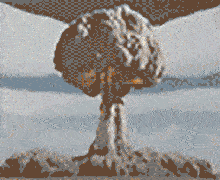 ہم میں سے ہر ایک کو "نذیر" (ڈرانے والا) اور "بشیر" (خوشخبری سنانے والا) ہونا چاہئے۔ کیونکہ ہم بحیثیت مسلمان اپنا کام نہیں کررہے ہیں ، اسی لئے اپنے چاروں طرف نظر دوڑائیں اور اس دنیا میں اپنی حالت کو دیکھیں۔ یورپ اور مغرب پر کورونوا وائرس کے تباہ کن اثرات سے کسی مغالطے میں نا پڑیں۔ وہ اپنی غلطیوں کا شکار ہیں لیکن آپ سینکڑوں سال سےتکلیفوں میں مبتلا اور زوال کا شکار ہیں۔ اور یہ مت کہیں کہ مذہب ایک ذاتی معاملہ ہے۔ نہیں ، یہ زندگی کا ایک طریقہ ہے ، اور اسے زندگی کے راستے کے طور پر نہ اپنانا مسلمانوں پر تمام پریشانیوں اور زوال کا سبب ہے۔
لوگ کہتے ہیں "لیکن ہم کوئی بڑا گناہ نہیں کرتے"۔ لیکن یہ آپ کو عذاب سے نہیں بچاسکتا کیونکہ آپ یہاں خدا کی طرف سے کچھ کاموں کے لئے اس دنیا میں موجود ہیں۔ اپنے فرائض اور ذمیداریوں کی انجام دہی سے غفلت کا وہی نتیجہ برآمد ہوگا جو پچھلی امتوں کے لئے خدا کا طریقہ تھا۔ افراد اور اقوام کے لئے بھی تین بڑے کام اور مقاصد ہیں 1۔ پیغام الہی کو پھیلانا 2- ظلم / نا انصافی کے خلاف کھڑا ہونا ۳۔ انصاف کا نظام قائم کرنا۔ اگر آپ کو لگتا ہے کہ آپ معمول کی زندگی گزار رہے ہیں تو آج کے حالات کے تناظر میں آپ ایک جرم کر رہے ہیں۔ کیوں کہ آپ کے آس پاس کے اربوں لوگ ہیں جو اس "عام زندگی" سے محروم ہیں۔ یہ سب جو تم "عام لوگوں" کے ساتھ ہو رہا ہے وہ اسلئے جیسا کہ سور عراف آیت نمبر 179 میں خدا کا فرمان ہے
وَلَقَدْ ذَرَأْنَا لِجَهَنَّمَ كَثِيرًا مِنَ الْجِنِّ وَالْإِنْسِ ۖ لَهُمْ قُلُوبٌ لَا يَفْقَهُونَ بِهَا وَلَهُمْ أَعْيُنٌ لَا يُبْصِرُونَ بِهَا وَلَهُمْ آذَانٌ لَا يَسْمَعُونَ بِهَا ۚ أُولَٰئِكَ كَالْأَنْعَامِ بَلْ هُمْ أَضَلُّ ۚ أُولَٰئِكَ هُمُ الْغَافِلُونَ
اور ہم نے بہت سے جن اور انسان دوزخ کے لیے پیدا کیے ہیں۔ ان کے دل ہیں لیکن ان سے سمجھتے نہیں اور ان کی آنکھیں ہیں مگر ان سے دیکھتے نہیں اور ان کے کان ہیں پر ان سے سنتے نہیں۔ یہ لوگ بالکل چارپایوں کی طرح ہیں بلکہ ان سے بھی بھٹکے ہوئے۔ یہی وہ ہیں جو غفلت میں پڑے ہوئے ہیں
–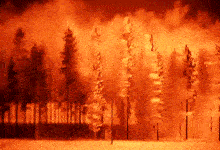 میں تمہیں آنے والی تکالیفوں اور جنگوں سے خبردار کرتا ہوں اور میں نے تمہیں واضح طور پر (مسلمانوں کو پیغام: اپنی ساری کتابیں جلا دو) اور (مسلمانوں کو پیغام: عذاب یا مہلت) میں کہا تھا کہ اگر تم اپنے طریقوں کو درست نہیں کرتے ھو تو 50 سال کے اندر تم اس سیارے سے ختم ہوجاو گے اور خدا تمہیں دوسرے لوگوں سے تبدیل کردے گا جو تمہارے جیسے نہیں ہوں گے۔ اسلئے یہ تمہارا انتخاب ہے کہ کیا تم اسی طرح ایک دوسرے سے نفرت کرتے، لڑتے اور قتل کرتے آگے بڑھنا چاھتے ہو یا اچھے انسانوں اور سچے مسلمانوں کی طرح اکھٹے اور متحد ہونا چاھتے ہو۔
–
٢٨ وَيَقُولُونَ مَتَىٰ هَٰذَا الْفَتْحُ إِنْ كُنْتُمْ صَادِقِينَ
٢٩ قُلْ يَوْمَ الْفَتْحِ لَا يَنْفَعُ الَّذِينَ كَفَرُوا إِيمَانُهُمْ وَلَا هُمْ يُنْظَرُونَ
٣٠ فَأَعْرِضْ عَنْهُمْ وَانْتَظِرْ إِنَّهُمْ مُنْتَظِرُونَ
اور کہتے ہیں اگر تم سچے ہو تو یہ فیصلہ کب ہوگا؟
کہہ دو کہ فیصلے کے دن کافروں کو ان کا ایمان لانا کچھ بھی فائدہ نہ دے گا اور نہ اُن کو مہلت دی جائے گی
تو اُن سے منہ پھیر لو اور انتظار کرو یہ بھی انتظار کر رہے ہیں
قرآن سورہ سجدہ 32: 28-30
ہر چیز اور واقع کے ہونے کے مادی وجوہات کے علاوہ بھی دیگر اسباب ہوتے ہیں۔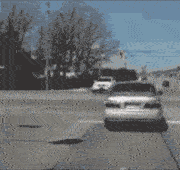 جیسا کہ میں نے آپ کو اس مکالمہ کے حصہ 8 میں بتایا تھا کہ تمہارے رب نے یہ دنیا ایک آزمائش کے طور پر بنائی ہےاور یہ کائنات ایک کامل کائنات نہیں ہے۔ پھر بھی جو بھی مسئلہ، مصیبت یا وبا آپ پر آتی ہےاس کا اور مقصد بھی ہوتا ہےاور وہ صرف اسباب اور وجوہات کی بنا پر نہیں آتی بلکہ انصاف میں تمہارے رب کے متوازی حکم کے مطابق ہوتی ھےجس کا مقصد تمہیں آگاہ کرنا، تمہیں آزمانا یا تمہیں سزا دینا ھوتا ھے۔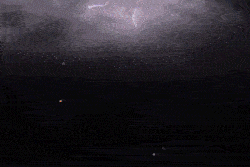 اس لئے مادی اسباب اور وجوہات، جسمانی حادثات اور بیماریوں کے علاوہ بھی اور کچھ ہے جو اسی وقت میں ہو رہا ہے۔ تمہارا رب اتنا انصاف پسند ہےکہ حالانکہ اس کائنات کے تمام نظام قدرتی قوانین ، طبعیات، اور اسباب اور وجوہات کے مطابق چلتے ہیں تو بھی اتنا انصاف ہے کہ یہ حادثات، مسائل، بیماریاں بغیر کسی وجہ کے نہیں آتیں۔ وہ سب جو صادق ہیں یہ ان کے لئے چھوٹے گناہوں سے پاک ہونے کا ایک ذریعہ ہیں یا ان کی پاکیزگی کو بڑھانے کا ایک ذریعہ ہیں ۔ آزمائش اور ثابت قدمی کے ذریعے تاکہ ان میں اور صبر پیدا کیا جائے۔ دوسروں کے لئے وہ آگاہی اور نشانات ہیں تاکہ انہیں ان گناہوں سے روکا جا سکے جو وہ کرنے جا رہے ہیں یا انہیں ان گناہوں سے توبہ کی طرف مائل کیا جاسکے جو وہ کر چکے ہیں ۔
لیکن کچھ لوگوں پر یہ اصول لاگو نہیں ہوتے ۔ ان کو پہنچاننے کا بہترین طریقہ ہے کہ ان کو دیکھا جائے جو غلط کام کرتے ہوئے اپنی بستیوں میں بہت بڑے مجرم ہیں اور دنیا میں تمام بُرے کام کر رہے ہیں لیکن بدلے میں انہیں کچھ نہیں مل رہا ۔ نا کوئی بیماری، نا مصیبت بلکہ دِن بدِن وہ پھلتے پھولتے جا رہے ہیں ۔ مجھے ان پر افسوس ہوتا ہے کیونکہ انہیں اس دنیا میں کچھ نہیں مل رہا ہے تو یہ لازمی تمہارے رب کی اس تخلیق میں سے ہونگے جو جہنم کے لئے تخلیق کی گئی ہے۔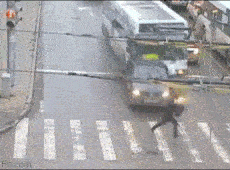 یہ بات ذہن میں رکھیں کہ ان سب باتوں کیوجہ سے جو میں نے اوپر بیان کی ہیں لوگوں کے حالات اور مصائب دیکھ کر ان کے متعلق اندازے لگانا نہ شروع کر دینا کہ انہوں نے ضرور کچھ غلط کام کیا ہوگا۔ سزا / عذاب اور آزمائش میں بہت ہی باریک سا فرق ہے۔ صرف خدا ہی جانتا ہے کہ کون اس کے غضب میں مبتلا ہے اور کس کی وہ آزمائش کررہا ہے ، اور کبھی کبھی ایک ہی طرح کی صورتحال کے باوجود ایک گناہ گار اور دوسرا خدا کا پیارا بندہ ہوسکتا ہے۔
–
تم پر جو بھی مصیبت آتی ہے تو وہ تمہارے ہی ہاتھوں کے کیے ہوئے کاموں سے آتی ہے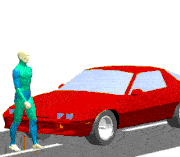 میرا یقین کیجئے کوئی ایسا واقعہ نہیں ہے جو آپ کے ساتھ صرف ظاھری اسباب اور وجوہات کی بنیاد پر ہو رھا ہو۔ اس کے مزید اور بھی مقاصد ہیں ۔ ذہن پر زور ڈالیےاور اندر کہیں آپ کے شعور نے اس بارے میں ایک احساس ذخیرہ کر رکھا ہو گا کہ یہ حالیہ یا ماضی کا حادثہ ، زخم، آپ کے کام میں رکاوٹ یا گاڑی کا چھوٹا سا حادثہ کیوں آ پ کے ساتھ ہوا۔ تفصیل سے تحقیق کیجئے اور آپ کو معلوم ہو گا کہ اس دنیا کے اسباب اور وجوہات مثلاً، گاڑی چلانے میں بے احتیاطی یا سڑک پر ذیادہ ٹریفک کے علاوہ بھی ایسا کچھ تھا جو اس دن یا اس سے پہلے ہوا ہو۔ مثلاً آپ کسی غلط مقصد کے لئے کوئی کام کرنے جا رہے تھے ، اپنے والدین کی نافرمانی کرنے بعد گھر چھوڑ کر نکلے تھے، یا اپنے ازدواجی ساتھی کا دل دکھایا ہو یا کسی ناجائز یا غیر شادی شدہ رشتے کی طرف جا رہے ہوں گے۔ اپنے اندر جھانکئے اور آپ ک جواب مل جائے گا۔
٣٠ وَمَا أَصَابَكُمْ مِنْ مُصِيبَةٍ فَبِمَا كَسَبَتْ أَيْدِيكُمْ وَيَعْفُو عَنْ كَثِيرٍ
اور تم پر جو مصیبت آتی ہے تو وہ تمہارے ہی ہاتھوں کے کیے ہوئے کاموں سے آتی ہے اور وہ بہت سے گناہ معاف کر دیتا ہے
قرآن سوره شوری 42:30
٢٢ مَا أَصَابَ مِنْ مُصِيبَةٍ فِي الْأَرْضِ وَلَا فِي أَنْفُسِكُمْ إِلَّا فِي كِتَابٍ مِنْ قَبْلِ أَنْ نَبْرَأَهَا ۚ إِنَّ ذَٰلِكَ عَلَى اللَّهِ يَسِيرٌ
کوئی مصیبت زمین پر یاخود تم پر پڑتی ہے وہ اس سے پیشتر کہ ہم اسے پیدا کریں کتاب میں لکھی ہوتی ہے بے شک یہ الله کے نزدیک آسان بات ہے
قرآن سورہ الحدید 57:22
٤١ ظَهَرَ الْفَسَادُ فِي الْبَرِّ وَالْبَحْرِ بِمَا كَسَبَتْ أَيْدِي النَّاسِ لِيُذِيقَهُمْ بَعْضَ الَّذِي عَمِلُوا لَعَلَّهُمْ يَرْجِعُون
خشکی اور تری میں لوگوں کے اعمال کے سبب فساد پھیل گیا ہے تاکہ خدا اُن کو اُن کے بعض اعمال کا مزہ چکھائے عجب نہیں کہ وہ باز آجائیں
قرآن سورہ روم 30:41
لیکن علاج کیا ہے اگر ہمیں کسی بیماری یا وبائی مرض (کورونا وائرس) کی آزمائش کا سامنا ہو تو
علاج # 1: روک تھام
قرآن کا معجزہ سورہ عراف: ضرورت سے زیادہ نہ کھائیں
وَكُلُوا وَاشْرَبُوا وَلَا تُسْرِفُوا ۚ إِنَّهُ لَا يُحِبُّ الْمُسْرِفِينَ ………
اور کھاؤ اور پیئو اور حد سے نہ نکلو بے شک الله حد سے نکلنے والوں کو پسند نہیں کرتا……….
قرآن سورہ عراف 7:31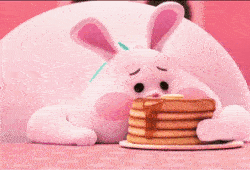 یہ بھی انسانوں کے لئے انکے خالق کی طرف سے ایک معجزہ آیت اور درس و ہدایت ہے۔ آج کل ، زمین پرغذائیت کی کمی کا شکار لوگوں کی نسبت تقریبا ڈھائ گنا زیادہ موٹے اور زیادہ وزن والے افراد ہیں۔ زیادہ کھا کر مرنے والے تعداد میں خوراک کی کمی سے مرنے والوں سے بھی زیادہ ہیں۔ گلوبل برڈن آف ڈزیز ۲۰۱۰ طب کی تاریخ میں انسانی صحت اور فلاح و بہبود کا سب سے گہرا مشاہدہ ہے۔ اس اب تک کے سب سے بڑے مطالعے سے انکشاف ہوا ہے کہ لوگوں کے صحت مند زندگی گزارنے کے سالوں میں ان لوگوں میں بہت زیادہ کمی ہوی جو زیادہ کھاتے تھے بنسبت ان لوگوں کے جو کم کھاتے تھے۔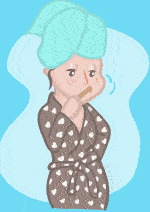 اسلام نے مومنوں کے لئے تمام اچھے کھانوں اور مشروبات کو حلال کردیا اور ان سب کو حرام قرار دے دیا جو ان کے اور ان کے جسم کو نقصان پہنچاتے ہیں۔ نیز ، سنت نبوی سے ہم یہ سیکھتے ہیں کہ ہر مومن کے لئے باقاعدگی سے غسل ، وضو اور دانت صاف کرنا ضروری ہے۔ اس کے علاوہ ، غسل اور وضو کے دوران ، مومنین کو مشورہ دیا جاتا ہے کہ وہ اپنی ناک میں گہرا پانی ڈالیں تاکہ یقینی طور پر پانی ناک کے نرم حصے تک پہنچ جائے۔ صرف یہ ایک عمل ہی ہمیں ہزاروں بیماریوں اور الرجیز سے بچا سکتا ہے۔ براہ کرم ذیل میں علاج # 3 میں تفصیلات دیکھیں
حدیث: ناک کے اندرونی حصے کو پانی سے صاف کریں
ابوہریرہ سے روایت ہے:
إِذَا اسْتَيْقَظَ أُرَاهُ أَحَدُكُمْ مِنْ مَنَامِهِ فَتَوَضَّأَ فَلْيَسْتَنْثِرْ ثَلَاثًا فَإِنَّ الشَّيْطَانَ يَبِيتُ عَلَى خَيْشُومِهِ
نبی نے فرمایا ، "اگر تم میں سے کوئی نیند سے اٹھے اور وضو کرے تو اس کو پانی ڈال کر اپنی ناک دھونا چاہئے اور پھر اسے تین بار اندر ڈالنا چاہئے ، کیونکہ شیطان رات بھر اس کی ناک کے اوپری حصے میں رہا۔" (صحیح البخاری ، جلد 4 ، کتاب 54 ، نمبر 516)
نیز نبی اکرم صلی اللہ علیہ وسلم کے ذریعہ وضو کرنے کا طریقہ عثمان نے روایت کیا ہے
"… پھر انہوں نے اپنے ہاتھ (پانی کے ڈبے میں) رکھے اور پانی نکالا اور اس سے منہ کی کولی کی اور پھر اسی مٹھی بھر پانی سے اس کو نتھنوں میں ڈالا ، اور انہوں نے تین بار ایسا کیا۔" [مسلم اور ابو داؤد
علاج # 2: توبہ کریں اور دعا کریں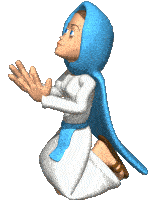 اگر لوگ کسی بیماری ، مصیبت یا وبا کا شکار ہیں تو انہیں ان کے اعمال کا جائزہ لینا چاہئے ، اور اپنے طور طریقوں کو بہتر بنانا چاہئے اور خدا سے معافی مانگنا چاہئے ، لہذا خدا انہیں معاف کردے گا اور ان کے مصائب سے نجات دلائے گا۔
دعا کا مطلب ہے ، پکارنا ، درخواست کرنا ، مدد طلب کرنا ، خلوص دل سے خدا کی طرف رجوع کرنا ، اور اس سے مدد لینا یہ جاننا کہ انسان ایک منحصر وجود ہے۔ بیماری ان واقعات میں سے ایک ہے جب ہم اس انحصار کو زیادہ تر محسوس کرتے ہیں اور خدا کے قریب ہوجاتے ہیں۔ بیماری ایک ایسی آزمائش ہے ، جو خدا کی حکمت میں وضع کی گئی ہے ، جو اس کی مرضی کے مطابق ہوتی ہے ، اور لوگوں کو اس زندگی کی تغیر اور نامکمل نوعیت کی یاد دلانے کا انتباہ ہے ، اور سر جھکانے اور صبر کرنے والوں کے لئے اجر اور بدلہ لینے کا ایک ذریعہ بھی ہے۔۔
٦٠ وَقَالَ رَبُّكُمُ ادْعُونِي أَسْتَجِبْ لَكُمْ ۚ إِنَّ الَّذِينَ يَسْتَكْبِرُونَ عَنْ عِبَادَتِي سَيَدْخُلُونَ جَهَنَّمَ دَاخِرِينَ
اور تمہارے رب نے فرمایا ہے مجھے پکارو میں تمہاری دعا قبول کروں گا بے شک جو لوگ میری عبادت سے سرکشی کرتے ہیں عنقریب وہ ذلیل ہو کر دوزخ میں داخل ہوں گے
قرآن سورہ غافر 40:60
١٨٦ وَإِذَا سَأَلَكَ عِبَادِي عَنِّي فَإِنِّي قَرِيبٌ ۖ أُجِيبُ دَعْوَةَ الدَّاعِ إِذَا دَعَانِ ۖ فَلْيَسْتَجِيبُوا لِي وَلْيُؤْمِنُوا بِي لَعَلَّهُمْ يَرْشُدُونَ
اور جب آپ سےمیرے بندے میرے متعلق سوال کریں تو میں نزدیک ہوں دعاا کرنے والے کی دعا قبول کرتا ہوں جب وہ مجھے پکارتا ہے پھر چاہیئے کہ میرا حکم مانیں اور مجھ پر ایمان لائیں تاکہ وہ ہدایت پائیں
قرآن سورہ بقرہ 2: 186
علاج # 3: ناک کے اندرونی حصے میں پانی ڈالیں
یہ واحد فعل اتنا فائدہ مند اور اہم ہے کہ میں اس کا روک تھام اور بچاو کے ساتھ ساتھ علاج میں بھی ذکر کرنے پر مجبور ہوں ۔ غسل اور وضو کے دوران اپنی ناک میں گہرا پانی ڈالیں تاکہ یقینی طور پر پانی ناک کے نرم حصے تک پہنچ جائے۔ صرف یہ ایک عمل ہی ہمیں ہزاروں بیماریوں اور الرجیز سے بچا سکتا ہے۔
ناک کے اندر کے حصے میں شیطان کے رہنے سے متعلق حدیث کا معجزہ
ابوہریرہ سے روایت ہے:
إِذَا اسْتَيْقَظَ أُرَاهُ أَحَدُكُمْ مِنْ مَنَامِهِ فَتَوَضَّأَ فَلْيَسْتَنْثِرْ ثَلَاثًا فَإِنَّ الشَّيْطَانَ يَبِيتُ عَلَى خَيْشُومِهِ
نبی نے فرمایا ، "اگر تم میں سے کوئی نیند سے اٹھے اور وضو کرے تو اس کو پانی ڈال کر اپنی ناک دھونا چاہئے اور پھر اسے تین بار اندر ڈالنا چاہئے ، کیونکہ شیطان رات بھر اس کی ناک کے اوپری حصے میں رہا۔" (صحیح البخاری ، جلد 4 ، کتاب 54 ، نمبر 516)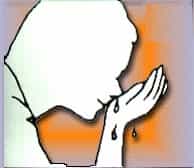 مسلمانوں نے اس حدیث کو مکمل طور پر غلط سمجھا ، اور یہ بھی دوسرے مذاہب کے لوگوں کی طرف سے تضحیک کا ایک ذریعہ ہے ، اور ان کا کہنا ہے کہ حدیث کے مجموعے میں کچھ شرمناک سائنسی غلطیاں اور عجیب و غریب تعلیمات ہیں جن میں سے ایک محمد کا یہ بیان ہے کہ شیطان حقیقی طور پر کسی شخص کی ناک میں رہتا ہے۔ اسلام اور پیغمبر اکرم (ص) کا مذاق اڑاتے ہوئے وہ اس قسم کے سوالات اس طرح کھڑے کرتے ہیں: کیا شیطان دائیں نتھنے میں رہتا ہے یا بائیں میں؟ شیطان ہر جگہ موجود ہونے کی صفت کے بغیر ساری دنیا کے لوگوں کی بہت ساری ناکوں میں کیسے ہوسکتا ہے؟ اگر وہ ہر جگہ موجود ہے ، تو کیا اس کا مطلب یہ نہیں ہوگا کہ وہ خدائی میں شریک ہے؟ اگر وہ حقیقت میں خدائی صفات میں شریک ہے تو پھر کیا اس کا یہ مطلب نہیں ہوگا کہ وہ اللہ کی ذات الٰہی میں بھی شریک ہے؟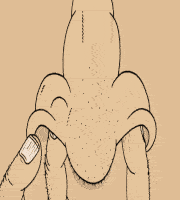 میں اپنے آنے والے پروگراموں میں اس کا تفصیل کے ساتھ ذکر کروں گا لیکن یہاں خاص کر اس حدیث کو سمجھنے کے لئے ، یہ دراصل جرثوموں اور وائرس بکٹرئیا کی طرف اشارہ کررہا ہے جسے اب ہم جانتے ہیں کہ سیارے پر رہنے والے تمام انسانوں کی نسبت ہماری جلد پر زندگی کی زیادہ شکلیں رہتی ہیں۔ ہمارے جسموں میں جرثوموں کی کل تعداد انسانی خلیوں کی تعداد سے کئی گنا زیادہ ہے۔ اور ایک اوسط بالغ انسان میں خلیوں کی تعداد لگ بھگ ہے۔ 37.5 کھرب۔ جبکہ انسانی جسم میں مجموعی طور پر 137 کھرب جرثومے موجود ہیں جن میں سے صرف انسانی جلد پرھزار کے قریب مختلف نسلیں اور قسمیں رہتی ہیں۔ آپ کی جلد کے ہر مربع انچ پر تقریبا دو کروڑ پچاس لاکھ سے پچاس کروڑ تک اندازن جرثومے رہتے ہیں۔.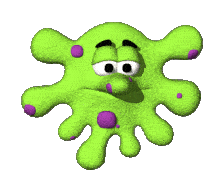 ایک تازہ ترین تحقیق سے پتہ چلتا ہے کہ خشک اور مرطوب جلد میں روغنی جلد سے زیادہ وسیع قسم کے جرثومے پائے جاتے ہیں۔ مرطوب جلد کے علاقوں میں بغلیں، ناک کے اندر کے حصے ، اندرونی کہنی ، اوپری ٹانگوں کے بیچ ، گھٹنے کے پیچھے ، کولہوں کے اوپری حصے ، پاؤں کے نیچے اور ناف کے حصے آتے ہیں۔ ٹیم نے دریافت کیا کہ کچھ جرثوموں کی آبادیوں کا استحکام اس بات پر منحصر ہوتا ہے کہ وہ جسم پر کہاں رہتی ہیں۔ سب سے بڑی استحکام کے علاقے کان اور ناک کے اندر کے حصے پائے گئے۔ جدید سائنس نے دریافت کیا کہ ماضی میں ناک کے اندر کی نظر انداز کی جانے والی جگہیں سٹاپھلوکوکس اورئس کے وسیع ذخائربننے کی جگہیں ہوسکتی ہیں ، جو بیماریوں کی ایک بڑی وجہ ہے۔ ایس کی قریب آدھے سے زیادہ قسمیں اینٹی بائیوٹک اور دواوں سے مزاحم نہ مرنے والی ہوتی ہیں۔
علاج # 4: ورزش ، صفائ حفظان صحت اور اضافی پانی پینا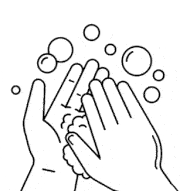 یہ علاج جرثوموں کی وجہ سے ہونے والی بیماریوں کے لئے ہے۔ اگر آپ کو کسی دوسری قسم کی پریشانی یا اس دنیا کی کسی اور آزمائش کا سامنا ہے۔ جیسے کسی پیدائشی معذوری کیوجہ سے ، یا آپ کو لگتا ہے کہ آپ کے جسمانی حسن میں کوئی کمی ہے ، یا کسی تکلیف ، غربت کی پریشانیوں وغیرہ کا سامنا کرنا پڑ رھا ہے ، تو پھر یہ مضمون پڑھیں اگر خدا کا وجود ہے تو پھر ہمارے ارد گرد اتنی نا انصافی کیوں ہے۔
قرآن معجزہ سورہ ص: نبی ایوب علیہ سلام کا علاج
٤١ وَاذْكُرْ عَبْدَنَا أَيُّوبَ إِذْ نَادَىٰ رَبَّهُ أَنِّي مَسَّنِيَ الشَّيْطَانُ بِنُصْبٍ وَعَذَابٍ
٤٢ ارْكُضْ بِرِجْلِكَ ۖ هَٰذَا مُغْتَسَلٌ بَارِدٌ وَشَرَابٌ
ر ہمارے بندے ایوب کو یاد کرو جب انہوں نے اپنے رب کو پکارا کہ شیطان نے مجھ کو ایذا اور تکلیف دے رکھی ہے
اپنا پاؤں (زمین پر مار) یہ ٹھنڈا چشمہ نہانے اور پینے کو ہے
قرآن سورہ ص 38: 41-42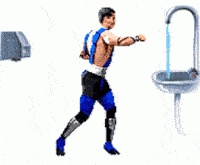 آپ کو لگتا ہے کہ ورزش ، صفائ حفظان صحت اور اضافی پانی پینا معمولی سے شدید بیماریوں سے لڑنے کے لئے صرف جدید تصورات ہیں۔ لیکن یہ سچ نہیں ہے۔ علاج کا جو طریقہ خدا نے نبی ایوب علیہ سلام کو وحی کے ذریعہ بتایا تھا ، اسے قرآن کے مترجمین اور مفسرین نے کسی طرح کے معجزاتی فعل کے طور پر مکمل طور پر غلط سمجھا تھا ۔ کہ خدا نے ایوب کو زمین پر پیروں کے مارنے کے لئے کہا جس کے نتیجے میں ایک معجزاتی چشمہ ان کے پاؤں کے نیچے سے بہنا شروع ہو گیا۔ جبکہ دراصل یہ وہی ہدایات تھیں جو مذکورہ بالا جدید علاج کے تمام تصورات کی طرف اشارہ کرتی ہیں۔
لفظ "ارْكُضْ" کے استعمال میں معجزہ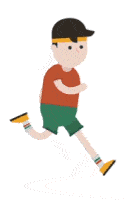 لوگوں نے "ارْكُضْ بِرِجْلِكَ" کے جملے کے ایک مختلف معنی اختیار کیے اور زیادہ مناسب معنی کو نظرانداز کردیا گیا کیونکہ جب بیماری کے علاج کے لئے "آرام" کرنا سب سے مطلوبہ عمل تھا لوگ اس معنی کو ان تصورات کے ساتھ سمجھنے اور اس سے مربوط کرنے کے قابل نہیں تھے ۔ اب ذرا غور کریں کہ ان الفاظ کے اصل معنی جو میں نے (نئے) کے طور پر نشان زد کیے ہیں وہ معجزاتی ہیں کیوں کہ وہ قرآن حکیم میں موجود جدید سائنسی حقائق اور معجزاتی دانشمندی اور علم کا اظہار کس طرح کر رہے ہیں۔ براہ کرم نوٹ کریں کہ ارْكُضْ کا اصل مصدر لفظ (ر ك ض) ہے جو قرآن مجید میں اسکے علاوہ دو بار آیا ہے اور ہمیشہ بھاگنا / دوڑنے کے معنی کے طور پر ہے جیسا کہ آپ الفاظ کے تفصیلی تجزیہ میں اس مضمون کے نچلے حصے میں دیکھ سکتے ہیں۔
ارْكُضْ بِرِجْلِكَ: (پرانا): اپنے پیروں سے زمین پر مارو / مہر ثبت کرو / (نئے معنی): تھوڑا چلو پھرو، کوشش کرو/ دوڑو اپنے پاؤں پر / ٹانگ پر (بہتر ہے کہ پیروں کی جگہ ٹانگیں معنی میں لیں)
اس کے علاوہ جدید دور کے عربی جملے اور ان کے معانی کو بھی ذیل میں چیک کریں
هيا، يا ولد اركض، اركض اركض، يا ولد
چلو، بچے! بھاگو بھاگو! بھاگو او لڑکے!
يجب ان اذهب لا اركض 10 اميال
مجھے دس میل تک فاصلہ دوڑنا ہے۔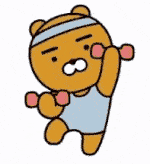 عربی لفظ رِجْلِكَ کا ٹانگ یہاں زیادہ بہتر ترجمہ ہے کیونکہ یہ جسم کا سب سے بڑا پٹھوں کا گروپ ہے اور بنیادی طور پر تمام ایروبکس اور کارڈیو ورزشیں آپ کی ٹانگوں کو ایک یا دوسرے طریقے سے حرکت کرنے سے ہی کی جاتی ہیں ۔ بڑے پٹھوں کی حرکت جیسے ٹانگوں میں ہوتے ہیں، انکی حرکت سے خلیوں تک آکسیجن کی سطح بڑھ جاتی ہے۔ اس کے نتیجے میں ، جسم سے زہریلے مادے کے اخراج کے امکانات بڑھ جاتے ہیں۔
لیکن آپ کو اپنی بیماری کے دوران ایسا کرتے وقت بہت محتاط رہنا چاہئے۔ جب آپ صحتمند ہوں تو باقاعدگی سے ورزش سے آپ کی قوت مدافعت میں اضافہ ہوتا ہے لہذا یہ حقیقت میں زندگی گزارنے کا ایک طریقہ ہے۔ جب آپ بیمار ہو تو آپ علاج معالجے کا یہ طریقہ استعمال کرسکتے ہیں .. مرحلے وار ہلکی پھلکی حرکت سے ہلکی ورزش تک قدم بہ قدم۔ اس سطح پر ورزش نہ کریں جس کی وجہ سے آپ کو تھکاوٹ ہو یا پھر تناو یا پریشانی کی اونچائ پر اس وقت الٹا یہ آپ کی قوت مدافعت کو کم کردے گی۔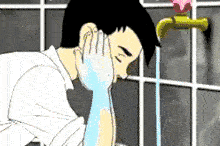 مزید یہ کہ لفظ "مُغْتَسَلٌ" کا مطلب نہ صرف غسل کرنا بلکہ اسکا مطلب دھونے کی جگہ بھی ہے یا وہ پانی جس سے خود کو دھویا جائے۔ جو مناسب حفظان صحت کو برقرار رکھنے اور مختلف نقصان دہ مائکروبس بیکٹیریا اور وائرس سے نجات دلانے کے لئے ضروری ہے۔ اور آخر میں زیادہ پانی پینا جس سے جسم کے تمام اعضاء پر اچھے اثرات پڑتے ہیں اور ان نقصان دہ زہروں اور جرثوموں سے نجات حاصل کرنے کے لئے سب سے بہتر بات ہے۔ ایسے جرثومے جو آپ کی جلد اور جسم کے بیرونی حصوں پر نہیں ہیں بلکہ اندر داخل ہو چکے ہیں۔
قرآن اور اسلام: وبائی امراض (کورونا وائرس) کا پھیلاو اور (قرنطیہ) حفاظتی اقدامات کے قوانین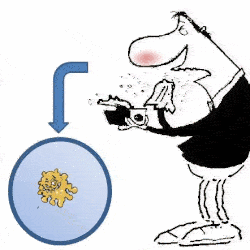 قرنطیہ حفاظتی اقدامات کا استعمال لوگوں کی نقل و حرکت کو الگ اور محدود کرنے کے لئے کیا جاتا ہے۔ یہ ایک مخصوص مدت کے لئے "بیماریوں یا جرثوموں کے پھیلاؤ کو روکنے کے لئے افراد کی سرگرمیوں یا مواصلات یا سامان کی نقل و حمل پر پابندی ہے۔" 14 ویں صدی کی تباہ کن کالی موت کے دوران ، مریض جو بیمار بھی تھے اور مردہ بھی تھے ، باقی کنبہ کی طرح اسی جگہ پر رکھے گئے تھے اور اس طرح طاعون میں اضافہ ہوا تھا۔ لیکن انہوں نے ان وبائی امراض کے پھیلاؤ کو خراب ہوا یا بری روح سے منسوب کیا۔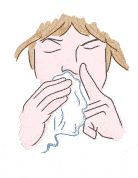 جدید انسان کی طرف سے سترہویں صدی تک قرنطین کے قوانین کو بروئے کار نہیں لایا گیا تھا۔ تقریبا 1400 سال پہلے ، پیغمبر اکرم صلی اللہ علیہ وسلم نے مسلمانوں کو بتایا کہ اگر آپ کو متعدی بیماری ، طاعون یا جذام کے بارے میں معلوم ہو تو کیا کرنا ہے۔
حضرت محمد مصطفی صلی اللہ علیہ وسلم نے فرمایا
إِذَا سَمِعْتُمْ بِالطَّاعُونِ بِأَرْضٍ فَلاَ تَدْخُلُوهَا، وَإِذَا وَقَعَ بِأَرْضٍ وَأَنْتُمْ بِهَا فَلاَ تَخْرُجُوا مِنْهَا
"اگر آپ کو کسی ملک میں طاعون (وبائی امراض) کی خبر آتی ہے تو اس میں داخل نہ ہوں۔ اگر یہ کسی زمین پر پڑتا ہے اور آپ اس میں ہو تو اس سے باہر مت نکلنا۔"
(البخاری: 5728 ، مسلم: 2218)
انہوں نے یہ بھی کہا ،
"جو طاعون (وبائی امراض) سے بھاگتا ہے وہ اس کی طرح ہے جو لڑائی سے بھاگتا ہے ، لہذا جو صبر سے کام لے گا اس کو ایک شہید کا بدلہ ملے گا۔"(احمد: 14793 ، 24527)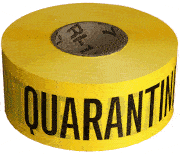 نبی کریم کے مذکورہ بالا قول کو دیکھیں اور آپ یہ محسوس کرسکتے ہیں کہ نہ صرف انہوں نے کچھ ہدایات دیں جو ایسے وقت میں بہت زیادہ سائنسی اور جدید ہیں جب ان علاقوں میں کوئی بھی جراثیم ، انفکشن اور وبائی امراض کے پھیلنے کیوجہ سے واقف نہیں تھا بلکہ اس عظیم پیغمبری ہداہت کے نفاذ کی ضمانت بھی اس طرح کر دی کہ ایک وعدہ اور امید دی ، کہ اگر لوگ اس پر عمل کریں گے تو انہیں شہدا کا اجر دیا جائے گا۔ اسی کے ساتھ ہی ، اس نے اس کے عمل نہ کرنے والے کو خبردار کیا اور جنگ سے فرار ہونے والے کے ساتھ ان کی برابری کردی۔ لہذا میں عام طور پر تمام انسانوں کو اور خاص طور پر مسلمانوں کو نصیحت کرتا ہوں کہ وہ موجودہ حدیث کی اصلی روح پر کورونا وائرس کوویڈ 19 پھیلنے کے منظر نامے میں عمل کریں۔
کورونا وائرس کا پھیلاو: خلاصہ ہدایت نامہ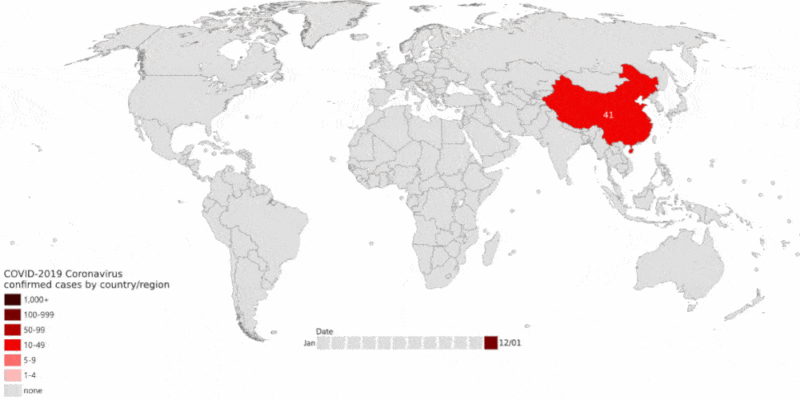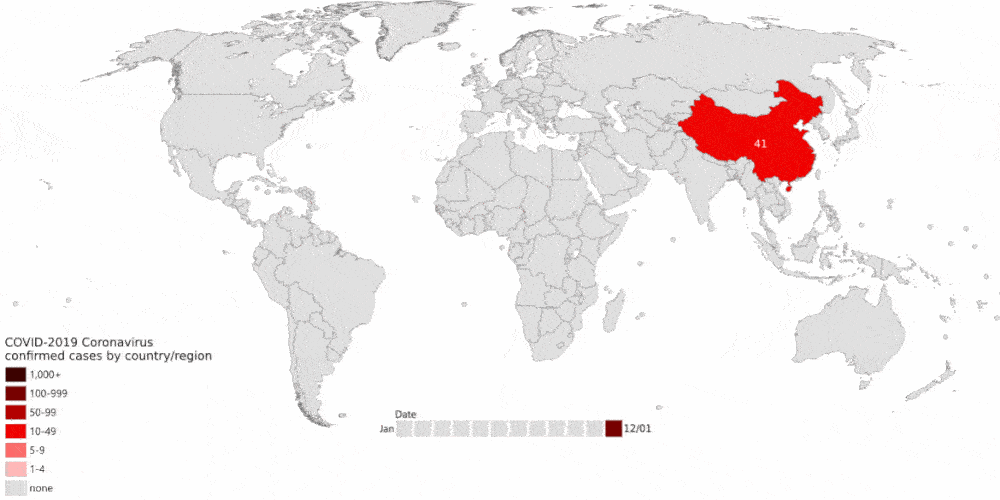 کورونا وائرس سے حفاظتی اقدامات
تازہ ترین منظر نامے میں ، اس جان لیوا کورونا وائرس کے خلاف کسی کو بھی کیا کرنا چاہئے ، نیچے ایک مختصر خلاصہ دیا گیا ہے۔
توبہ کریں اور دعا کریں
ناک کے اندرونی حصے میں پانی ڈالیں
اپنے ہاتھوں کو کثرت سے دھویں: صابن یا دھونے کے کیمیکل سے کم از کم 25 سیکنڈ
ورزش کریں اور اضافی پانی پینں
سماجی دوری برقرار رکھیں: ایک دوسرے کے مابین کم از کم 1 میٹر کا فاصلہ۔ اگر آپ بیمار محسوس کرنے لگیں تو گھر پر ہی رہیں۔
آنکھوں ، ناک اور منہ کو چھونے سے پرہیز کریں
سانس کی حفظان صحت کیے اصولوں کا دھیان کریں: جب کھانسی ہو یا چھینک آجائے تو اپنے منہ اور ناک کو اپنی مڑی ہوئی کہنی یا ٹشو سے ڈھانپیں۔
DETAILED ANALYSIS OF THE IMPORTANT WORDS USED IS GIVEN BELOW
ارْكُضْ
The first word of verse 38:42 is an imperative verb فعل أمر. The verb is second person masculine singular. The verb's root is ر ك ض. This root occurs three times in the Quran as the form I verb yarkuḍu (يَرْكُضُ).
V – 2nd person masculine singular imperative verb فعل أمر
(ر ك ض): He struck with his leg or foot. رکض الطائر :The bird moved its wings in flying. رکض signifies the act of moving the wing; the act of impelling; the act of urging a horse to run by striking with foot or leg.
Please not that this root word comes in Quran two more times and always as meaning of run/flee as you can see below:
(21:12:7)
فَلَمَّا أَحَسُّوا بَأْسَنَا إِذَا هُمْ مِنْهَا يَرْكُضُونَ
And when its inhabitants perceived Our punishment, at once they fled from it.
(21:13:2)
لَا تَرْكُضُوا وَارْجِعُوا إِلَىٰ مَا أُتْرِفْتُمْ فِيهِ وَمَسَاكِنِكُمْ
Do not flee but return to where you were given luxury and to your homes – perhaps you will be questioned
(38:42:1)
ارْكُضْ بِرِجْلِكَ هَٰذَا مُغْتَسَلٌ بَارِدٌ وَشَرَابٌ
Strike with your foot; this is a [spring for] a cool bath and drink."
مُغْتَسَلٌ
The fourth word of verse 38:42 is an indefinite form VIII masculine passive participle and is in the nominative case مرفوع. The passive participle's root is (غ س ل). This root occurs four times in the Quran, in four derived forms.
N – nominative masculine indefinite (form VIII) passive participle اسم مرفوع
(غ س ل) : Washing, To wash, purify. Ghislîn غسلین = Ghassâq: Something very hot. . Mughtasalun مغتسل: Washing place; tank etc water with which to wash oneself. Place for washing; Spring.
TheLastDialogue
Leviticus 13:46 Miracle: As long they have disease, must live alone