AFFLICTIONS & DISEASES

Afflictions Epidemics and Quarantine As Per Quran And Islam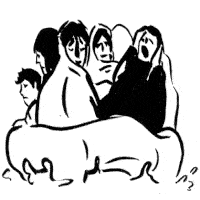 On the Home Page of this site you can see the numbers mentioned for Humans forced from their homes by violence, war and persecution and Humans who do not have water and enough food to eat. Everyone is responsible for all this. People who are lesser in resources and intellect are actually the responsibility of those 10 percent of you who have resources and knowledge. They should be like shepherds to them and should provide the necessities of life.. like Food, Shelter and Justice.
Cause & Reason Of Afflictions And Diseases
٣٤ وَمَا أَرْسَلْنَا فِي قَرْيَةٍ مِنْ نَذِيرٍ إِلَّا قَالَ مُتْرَفُوهَا إِنَّا بِمَا أُرْسِلْتُمْ بِهِ كَافِرُونَ
٣٥ وَقَالُوا نَحْنُ أَكْثَرُ أَمْوَالًا وَأَوْلَادًا وَمَا نَحْنُ بِمُعَذَّبِينَ
And We did not send into a town any warner except that its affluent people said, "Indeed we, in that with which you were sent, are disbelievers."

And they said, "We are more in wealth and children, and we are not to be punished. Quran Surah Saba 34:34-35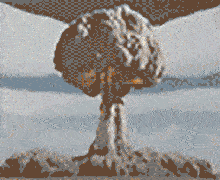 Every one of us should be a "Nazeer" نذیر (Warner) And "Basheer" بشیر (Bearer of glad tidings). Because we as
Muslims
are not doing our job, that's why look around yourself and see your condition in this world. Dont get confused with Coronavirus devastating effects on Europe and West. They are
suffering
for their mistakes but you have been suffering since hundreds of year. And don't say that
religion
is a personal
matter
. No, it is a Way Of Life, and not taking it as a way of life is the reason for befalling of all the afflictions on Muslims. People say "but we donot do any major sin". But this cannot save you from punishment as you are here in this world sent by
God
with some tasks. Not performing your tasks and duties will result in same outcome as was the way of God for previous nations. They are three major tasks for individuals and for nations as well: 1-Spreading the Divine Message 2-Standing against
Zulm
/
Injustice
3-Establishing justice. If you think that you are living a normal life than in today's circumstances you are actually doing a crime, as there are billions of people around who have been deprived of this "Normal Life". All this with you "Normal People" is because as in Surah Araf verse 179 God says
–
وَلَقَدْ ذَرَأْنَا لِجَهَنَّمَ كَثِيرًا مِنَ الْجِنِّ وَالْإِنْسِ ۖ لَهُمْ قُلُوبٌ لَا يَفْقَهُونَ بِهَا وَلَهُمْ أَعْيُنٌ لَا يُبْصِرُونَ بِهَا وَلَهُمْ آذَانٌ لَا يَسْمَعُونَ بِهَا ۚ أُولَٰئِكَ كَالْأَنْعَامِ بَلْ هُمْ أَضَلُّ ۚ أُولَٰئِكَ هُمُ الْغَافِلُونَ
We have destined for Hell multitudes of jinn and humans. They have hearts with which they do not understand. They have eyes with which they do not see. They have ears with which they do not hear. These are like cattle. In fact, they are further astray. These are the heedless.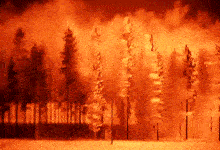 I warn you of coming afflictions and wars and I clearly told you (
Message To The Muslims: Burn All Your Books
) And In (
Message to the Muslims: Punishment Or Respite
) that if you will not mend your ways you will be finished from this planet within 50 years and God will replace you with other people who will not be like you. So it is your
choice
will you want to continue like this fighting, killing hating each other or will unite together as true human beings as true Muslims.
–
٢٨ وَيَقُولُونَ مَتَىٰ هَٰذَا الْفَتْحُ إِنْ كُنْتُمْ صَادِقِينَ
٢٩ قُلْ يَوْمَ الْفَتْحِ لَا يَنْفَعُ الَّذِينَ كَفَرُوا إِيمَانُهُمْ وَلَا هُمْ يُنْظَرُونَ
٣٠ فَأَعْرِضْ عَنْهُمْ وَانْتَظِرْ إِنَّهُمْ مُنْتَظِرُونَ
And they say, "Whe