Religions Have Come To Give You Freedom. Who Will Go In Paradise? God Of Abraham Is The God Of Hindus And Budhs.

Recitation of the Holy Scripture.
And man says, "What!- When I am dead, will I be brought forth alive?"
Does man not remember that God created him before, while he was nothing?
So by your Lord, We will gather them and the devils, then We will bring them around Hell bent on their knees.
Then surely, We will drag out from every sect those of them who were worst in rebellion against the Most Gracious.
Then surely, We know best those who are most worthy of being burnt therein.
And there is none of you except he will come to it. This is upon your Lord a decree inevitable.
Then We will save those who feared God and leave the wrong doers therein bent on their knees.
And when Our clearVerses are recited to them, those who disbelieve say to those who believe, "Which of the two groups is better in position and best in assembly?
And how many a generation We have destroyed before them who were better in possessions and appearance?
Say, "Whoever is in error, then the Most Gracious will extend for him an extension until, when they see that which they were promised – either punishment or the Hour – then they will know who is worst in position and weaker in forces."
And God increases those who were guided, in guidance, and the enduring good deeds are better to your Lord for reward and better for recourse.
Then, have you seen he who disbelieved in Our verses and said, "I will surely be given wealth and children [in the next life]?"
Has he looked into the unseen, or has he taken from the Most Gracious a promise?
No! We will record what he says and extend for him from the punishment extensively.
And it is We only Who shall inherit what he says belongs to him, and he will come to Us, alone..
And they have taken besides God false deities that they would be for them [a source of] honor.
By no means! They will reject their worship of them, and become opponents to them.
Do you not see that We have sent the devils upon the disbelievers, inciting them to [evil] with [constant] incitement?
So do not hurry against them. We are counting for them a countdown.
On the day when We shall assemble the righteous towards the Most Gracious, as guests.
And drive the guilty unto hell, a weary herd
None will have the power of intercession except he who has taken a covenant from the Most Gracious..
There is none in the heavens and the earth but will come to the Most Gracious as a slave.
He knows their number and has counted each one of them.
And all of them are coming to Him on the Day of Resurrection alone.
Indeed those who believed and did good deeds – the Most Gracious will appoint love for them In the hearts of other creation.
And how many have We destroyed before them of generations? Do you perceive of them anyone or hear from them a sound?
End of Recitation of the Holy Scripture.
Religion Is One For All Of You. Religion And Superstition.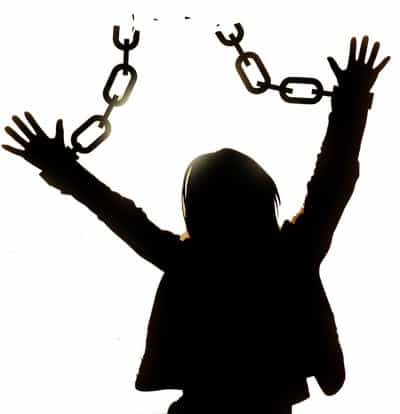 O People I know Jews say that they are the chosen one, Christians say that they will be the only one and same is the view of Hindus, Buddhists
Muslims
and all others about themselves. Have they taken an oath from your Lord or they say that about which they have no knowledge.
O mankind your Lord is one Lord and Religion is only one for all of you that is submission to The Only One The Almighty The All Wise. Religion and scriptures have come to you to give you liberty from many gods, idols or humans, to break the chains, to give you liberty from superstition so that all your fears come to an end. So that you need not to go to different places to different doors for your problems for your provisions for your needs. It has not come to make you superstitious and irrational or to make you like a beggar knocking every other door and asking everyone for your needs. Your clerics your knowledgeable people among you in the past and present know very well in their hearts that they did this intentionally to get a little benefit of this world but in hereafter they will have a painful punishment. All those religious clerics and your leaders are criminals as they make people go far way from God.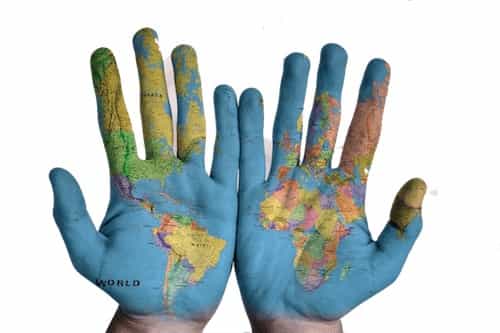 O people your Lord is the light of heavens and the earth and All Knowledge. Your Lord had taken promise from the souls of
Adam
's offsprings before their creation to be on the straight
religion
of submission to God alone. This is the instinct, this is the bases of human
morality
the instinct of
right and wrong
which is not there in animals. Thats why there is no single true religion on earth at the moment which says that taking life of a human being without any reason is good, or stealing or robbery is good.
Which Religion's Followers Will Go In Paradise
Who Will Enter Paradise?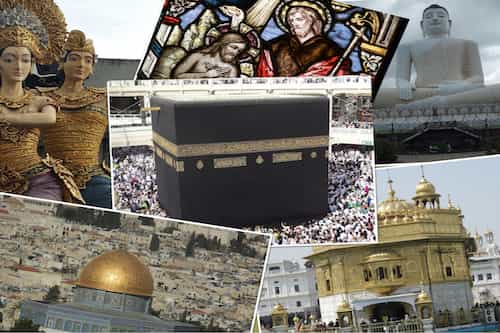 People ask if every religion's folks thinks that they are on the right path than how will God judge on the judgement day. If there is only one right true religion out of these many than how could others be blame