If there is God then why so much injustice around. Why some are rich others poor? Why some are beautiful and others not?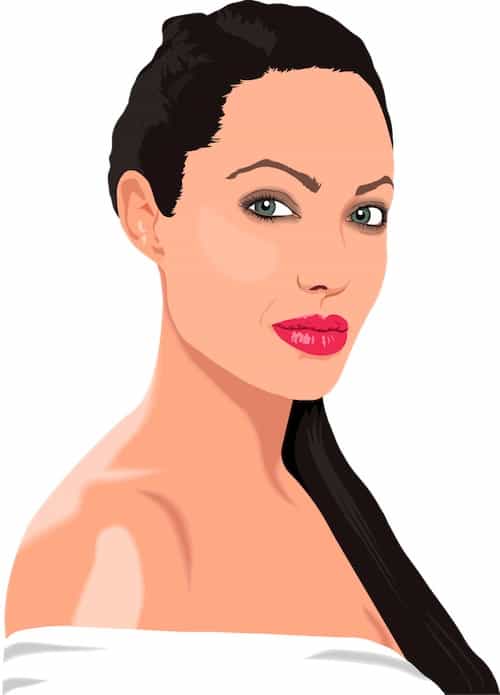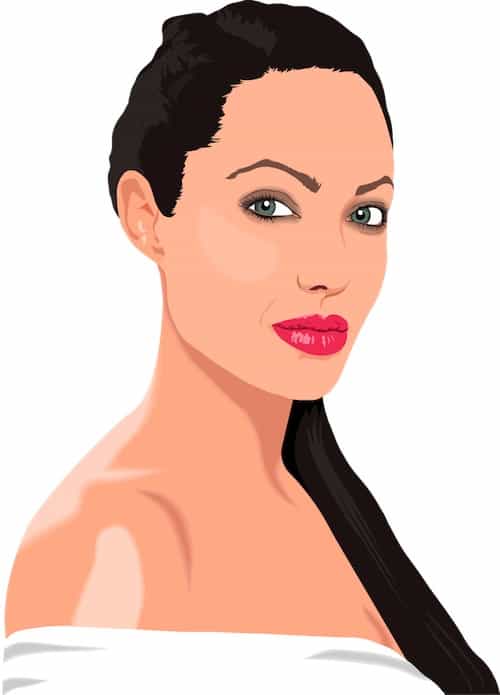 Please read Afflictions Epidemics Wars: Punishment Or Respite, Real Cause Of Afflictions, A universe of possibilities, Why righteous get more afflictions, Which religion's followers will go in paradise, Every incident happen to you has its reasons, One single secret of success, This Universe is not perfect before or in conjunction with this article.
Causes of inequality in the World
People ask that if there is God than why so much injustice around us, why some of us have money and power some are beautiful and in case of celebrities also have fame, money and all the other luxuries of life while on other hand some are not beautiful, some have disabilities, some are in misery afflictions of diseases poverty war , etc. I tell you why it is so.
Consider carefully the Example below
Consider a child of 3 or 4 years sitting with his mother in the kitchen while she is cooking. The child sees the fire and get attracted towards it he wants to touch it to take it in his hands. When his mother not allows him to do so he starts crying starts weeping to get his toy. Tears are coming out of his eyes the world around him turns into an ocean of tears. Grief is everywhere and deep inside his heart. If at that time you manage to get inside his mind you will see that for him the all world is at end, for him everything is in darkness and his mother is doing much wrong with him by not letting him touch his favorite toy. Now come out of his mind and what actually the reality is. Reality is that his mother knows what is before her son and what is after. That is, she has spent more time in this world and she has seen many children and their upbringing and herself passed that age also. She knows by her experience that the fire is not good to touch and that this is not the end of world and soon after that her son will again be happy and laughing.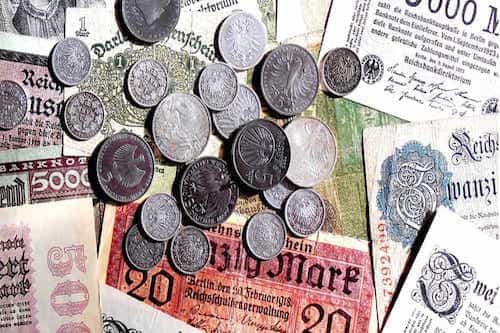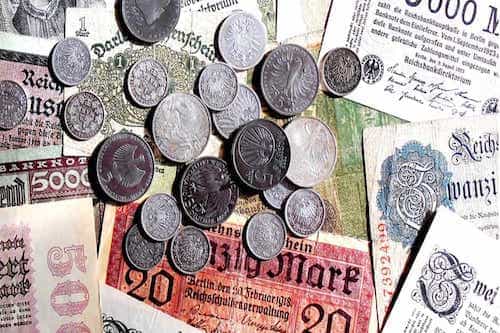 Physical, Social and Economical Inequality is everywhere but be Patient
My people this is same for you. God knows much more than the mother in this case. He knows that the life of 70 years in this world seems like a lot to us but its no more than a blink of an eye. O people although it feels to you too painful to pass thru difficulties afflictions grief hunger poverty. I know it feels so real I know it hurts a lot I know it looks like a lot of injustice but reality is that this time is shorter than the moments in which that child was crying. It is shorter than the blink of an eye as compared to the life which is waiting for you ahead. And God knows that His slaves who is crying at this moment for poverty, physical disability… what a beautiful life I have kept for him. What peace of mind is awaiting him. Most of those who are suffering here will get pleasure whatever they ask and whatever their soul desire and few of those who have been given everything in life here will get happiness later. For those who have given much have more serious questioning and accounts.
يسأل النّاس إن كان يوجد إله، إذن لماذا يوجد كل هذا الظّلم من حولنا؟ ولماذا يملك بعضنا المال والقوّة ويملك البعض الجمال ويملك غيرهم الشّهرة والمال وكُل رفاهيّات الحياه، في حين أنّ هُناك أناس لا يملكون الجمال، والبعض لديه الإعاقات، وآخرون يعانون من الفقر والجوع والمرض والبؤس والحرب. سأخبركم لماذا، تأمّلوا طفل لدية ثلاثة أو أربعة أعوام يجلس مع أمّه في المطبخ بينما هي تقوم بالطهي، والطّفل يرى النّار وينجذب نحوها ويُريد لمسها ليأخذها في يده، ولكن عندما تمنعه أمّه من هذا يبدأ الطّفل في البكاء للحصول على هذه اللعبة، وتخرج الدّموع من عينيه ويتحوّل العالم حوله إلى بحرٍ من الدّموع ويحيط به الحزن من كل مكان ويزداد عمق الحزن في قلبه. إذا كان بإمكانك أن تدخل عقله في هذة اللحظة سوف ترى أن العالم بالنسبة إليه قد أنتهى وأن الظّلام يسود كل شئ حولة وأن أمّة قد أساءت إليه كثيرًا عندما منعته من هذة اللعبه الرائعة. الآن، أخرج من عقل الطّفل وانظر للحقيقه وهي أن أمّه تعلم بماذا قد يفكّر طفلها وذلك لأنّها قضت الكثير من الوقت في هذا العالم وشاهدت العديد من الأطفال وتربيّتهم وهي أيضًا مرّت بهذة الفتره العمريّة، وبحكم خبرتها فهي تعرف أن لمس النّار ليس أمرًا جيّدًا، وهذة ليست نهاية العالم وقريبًا بعد ذلك سيسعد الطّفل مرّة أخرى.
يا قومى إنّ هذا يشبة ما يحدث لنا، فالله عزّ وجلّ يعلم أكثر من الأمّ بكثير في هذه الحالة. فهو يعلم أن الحياه لمدّة سبعين عامًا تمثّل الكثير بالنسبة لنا ولكنها ليست أكثر من طرفة عين. يا أيّها النّاس، على الرّغم من أنّه من الصّعب جدًّا أن تتحمّلوا هذة الصّعوبات والآلام والجوع والحزن، أعلم أنّ هذا الشّعور صادف وأنّه يؤلم كثيرًا أن يكون هناك الكثير من الظّلم ولكن الحقيقة هي أنّ هذا الوقت هو أقل من اللحظات التي بكى فيها الطّفل، وأقصر من طرفة العين في الآخره التي تنتظرنا. الله وحده يعلم بعِباده الذين يبكون من أجل الفقر والإعاقات الجسديّة، فما أجمل الحياة التي حُفظت لهم، وما أجمل السكينة التي تنتظرهم. فمعظم الذين يعانون في الدّنيا سيجدون السّعادة التي لطالما طلبوها ولطالما رغبت بها أرواحهم، وقليلٌ من هؤلاء الذين نالوا على كُل شئ في الدّنيا سيجدون السّعادة لاحقًا، أمّا بالنسبة للّذين نالوا الكثير فلديهم تساؤلات أكثر جدّيّه.
人们会问,如果真的有神的存在,那为什么我们身边会有那么多的不公平,为什么有些人有钱有权,有些人有美貌,而有些人很有名气,有财富,和过着豪华的生活,但在另一方面有些人则是不漂亮,有些有残疾,有些人还被疾病,贫穷和战争痛苦地困扰着,我会告诉你为什么会这样。想像一个大约3或4岁的孩子和妈妈一起在厨房里,而妈妈正在煮饭。那孩子看到了火,被它吸引着和想要去触摸它,将火拿在手上。当他妈妈禁止他这样做时,他开始哭闹,执意就是要拿这个新玩具。从他的眼睛流出很多的泪水,他所看到的世界都变成了泪水遮掩了。他的内心深感悲伤。如果这个时刻你能够进入他的思考里,你会看到对于他来说这是世界的末日,一切都陷入了黑暗,而他认为妈妈不让他玩这个新玩具是大错特错的事。现在让我们回到现实当中。事实上妈妈知道如果让他这样做的话会有什么后果。也就是说,妈妈在这个世上比他生存了更久,而她也看过很多孩子和成长过程,和她自己也渡过这个年龄。根据她的经验,她知道火是不能够触摸的,而这也不是什么世界末日,而她的孩子很快将会再次快乐地笑着。
我的人民就如同你一样。在这个情况下,神比妈妈知道得更多。祂知道生命中的70年在这个世界里对我们来说是很长的事,但是对祂来说只不过是眨眼之间。众人啊,虽然对你来说单要想象过困难,折磨,悲伤,饥饿和贫穷是很难受的。我知道这感觉很真,我知道它很痛苦,我知道它看起来很不公平,不过事实上这段时间比那小孩哭泣的时间还短。这与你未来的生命之路比较起来也只不过是在眨眼之间。而神知道祂的仆人在这个时刻正为贫困,身体残疾在哭泣着。。。其实我正在为他保留了美好的生活。和平和安心正在等待着他。现在大多数在痛苦的人将会他们所要求的快乐和他们灵魂所渴望的,而其中一部分在生活中给予了一切的人终将也会得到幸福。对于那些已经付出了很多会有更认真的质疑。
مردم می پرسند اگر خدایی وجود دارد، پس چرا این همه بی عدالتی دور و بر ما هست، چرا بعضی از ما پول، قدرت، زیبایی و اگر انسان معروفی باشیم، شهرت، ثروت و تمام زرق و برق زندگی را داریم، درحالیکه بعضی از ماها زیبا نیستیم، بعضی معلولیت داریم، بعضی از مصیبت هایی مانند بیماری، فقر و جنگ و غیره رنج می بریم. من به شما می گویم چرا. کودکی 3 یا 4 ساله را تصور کنید که با مادرش در آشپزخانه ای نشسته اند، در حالیکه مادر در حال آشپزی است. کودک به سمت آتش جذب می شود و قصد می کند که آن را با دستان خود لمس کند. اما وقتی که مادرش به او اجازه این کار را نمی دهد گریه کرده و اشک می ریزد تا اسباب بازیش را بگیرد. اشک ها از چشمان او سرازیر می شوند و دنیای اطراف او اقیانوسی از اشک می شود. غم همه جا هست و عمیقاً قلبش غمناک است. اگر در آن موقع به ذهن بچه رجوع کنید، خواهید دید که برای او دنیا به پایان رسیده، همه جا تاریک است و مادرش او را خیلی اذیت می کند، زیرا اجازه نمی دهد که به اسباب بازی مورد علاقه اش دست بزند. اکنون از ذهن او بیرون بیاییم تا واقعیت را ببینیم. حقیقت این است که مادرش به خوبی می داند چه چیزی پیش و پس فرزندش قرار دارد. مادر زمان خیلی بیشتری را در این دنیا زندگی کرده است و تعداد زیادی بچه در آن سن و تربیت آنها را دیده است. همچنین خود او این سن را گذرانده است. او بنابر تجربه می داند که دست زدن به آتش خوب نیست، و این غم فرزندش آخر دنیا نیست و مدت کوتاهی بعد فرزندش دوباره خوشحال و خندان خواهد شد.
مردم من، برای شما نیز بدین گونه است. خدا از مادر داستان ما بیشتر می داند. او می داند که زندگی 70 ساله در این دنیا برای ما زیاد به نظر می رسد، اما آن یک پلک به هم زدنی بیش نیست. ای مردم، می دانم در چشم شما عبور از سختی ها، مصائب، غم، گرسنگی و فقر بسیار دردناک هستند. می دانم که خیلی واقعی به نظر می رسد، می دانم خیلی به شما صدمه می زند، می دانم که این خیلی غیرمنصفانه است، اما حقیقت این است که لحظه ها از آن زمانی که آن کودک گریه می کرد، کوتاه تر است. در مقایسه با زندگی ای که در پیش روی شما است، این مانند یک چشم به هم زدنی می باشد. و خداوند می داند که بندگانش که امروز از فقر و ناتوانی می نالند، چه زندگی زیبایی برای آنها در نظر گرفته است. چه آسودگی خاطری در انتظار آنهاست. بسیاری از آنها که در اینجا رنج می کشند، از لذایذی که درخواست کرده یا روح آنها طلب کند، برخوردار می شوند، و تعداد کمی از کسانی که در این زندگی همه چیز داشته اند، بعداً خوشحالی را درک خواهند کرد. کسانی که بیشتر داشته اند، حساب و کتاب جدی تری خواهند داشت.
Люди часто спрашивают, что если есть Бог, то почему так много несправедливости вокруг нас, почему у некоторых из нас есть деньги и власть, некоторые красивые, и в случае знаменитостей также имеют славу, деньги и все другие предметы роскоши, а с другой стороны – в жизни, некоторые из них не красивые, некоторые инвалиды, некоторые из них в нищете, в скорби из-за войн, болезней и бедности и т.д. Я скажу вам, почему это так. Рассмотрим ребенка 3-х или 4-х лет, который сидит со своей матерью на кухне, пока она готовит. Ребенок видит огонь и он его привлекает, он хочет прикоснуться к нему, чтобы взять его в свои руки. Когда его мать не позволяет ему сделать это, он начинает плакать, и начинает требовать чтобы получить свою игрушку. Слезы падают с его глаз, и мир вокруг него превращается в океан слез. Скорбь повсюду и в глубине его сердца. Если в это время вам удастся проникнуть внутрь его ума, вы увидите, что для него весь мир находится, в конце концов, для него все находится во тьме, и его мать делает много не правильного с ним, не позволяя ему прикоснуться к его любимой игрушке. Теперь выйдите из его ума, и на самом деле реальность другая. Реальность такова, что его мать знает, что перед ее сыном, и что будет после. То есть, она прожила больше времени в этом мире, и она видела много детей и их воспитание и сама прошла этот же возраст. Она на своем личном опыте знает, что огонь причиняет боль и к нему нельзя прикасаться, и что это не конец света, что вскоре после этого события, ее сын снова будет смеяться и будет счастливым.
Люди мои, это же все для вас. Бог знает гораздо больше, чем мать в случае ребенка. Он знает, что жизнь, которая длится 70 лет в этом мире, кажется такой долгой для нас, но для него это не больше чем мгновение. О люди, хотя Он чувствует и понимает , что вам кажется, что слишком много боли от стольких трудностей, страданий, голода, горя и нищеты. Я знаю, что он чувствует себя настолько реально, я знаю, что это очень больно, я знаю, это выглядит как большая несправедливость, но реальность такова, что это на много короче, чем те моменты, когда плачет ребенок. Это меньше, чем мгновение ока по сравнению с жизнью, которая ждет вас впереди. И Бог знает, что Его рабы, рыдают в этот момент в бедности, немощности… но он какую красивую жизнь, я приберег для вас. Что их ждет спокойствие. Большинство из тех, кто страдает здесь и сейчас, будут вознаграждены, все что они просят, и все то что их душа пожелает, и те не многие, которые отдали все и всю свою жизнь , обязательно получит счастье позже. Для тех, кому дали больше, с них потом и спроситься больше.
La gente pregunta que si existe Dios entonces por qué hay tanta injusticia, por qué algunos tenemos dinero y poder, algunos somos bellos y en caso de las celebridades también belleza, dinero y todos los demás lujos mientras que otros no son bellos, algunos tienen discapacidades, algunos están en miserables aflicciones de enfermedad, pobreza, guerra, etc… Te digo porque. Considera un niño de 3 o 4 años de edad sentado con su mamá en la cocina mientras ella cocina. El niño ve el fuego y es atraído a él, lo quiere tomar con sus manos. Cuando su mamá no le permite hacerlo él empieza a llorar y pide su juguete. Le salen lágrimas de los ojos, el mundo a su alrededor se vuelve un océano de lágrimas. Hay dolor en todo su cuerpo y en lo mas profundo de su corazón. Si en ese momento tu pudieras entrar a su mente verás que para él todo el mundo se acabó, para él todo está oscuro y su mamá está haciendo muy mal al no dejarlo tocar su juguete favorito. Ahora sal de su mente y ve la realidad. La realidad es que su mamá sabe lo que está antes de su hijo y lo que está después. O sea, ella ha pasado más tiempo en este mundo y ha visto a muchos niños y su crianza y ella misma pasó por esa etapa. Ella sabe por experiencia que no es bueno tocar fuego y que este no es el fin del mundo y que pronto su hijo estará feliz y riéndose.
Mi gente, esto es igual para ustedes. Dios sabe mucho mas que la mamá en este caso. Él sabe que la vida de 70 años en este mundo parece ser mucho para nosotros pero en realidad no es mas que un abrir y cerrar de ojos. O gente, aunque les duele mucho pasar por dificultades, aflicciones, tristeza, hambre, pobreza. Yo sé que se siente muy real, sé que duele mucho, sé que parece una gran injusticia pero la realidad es que este tiempo es más corto que los momentos cuando el niño estaba llorando. Es más corto que el abrir y cerrar de ojos comparado con la vida que te espera después. Y Dios sabe que Sus esclavos que ahora lloran por pobreza, discapacidad física… que hermosa vida ha guardado para ellos. Que paz les espera. La mayoría de los que sufren aquí tendrán placer, lo que pidan y lo que su alma desee y pocos de los que han tenido todo en vida tendrán felicidad después. Puesto que aquellos que han dado mucho tienen cuestionamientos y relatos mas serios.
İnsanlar eğer bir Tanrı varsa neden etrafımızda çok fazla eşitsizlik olduğunu soruyor, neden bazılarımız paraya ve güce sahip bazıları güzel ve ünlü kişiler de şöhrete, paraya ve hayatın diğer lükslerine sahip ancak diğer yandan bazıları güzel değil, bazıları engelli, bazıları hastalıklar, fakirlik, savaş, vb. gibi şeyler yüzünden dertlere sahip. Size neden olduğunu söyleyeyim. 3 veya 4 yaşında bir çocuğun annesi mutfakta yemek yaparken annesiyle mutfakta oturduğunu düşünün. Çocuk ateşi görür ve ona ilgi duyar ona dokunmak ve ellerinin içine almak ister. Annesi ona izin vermediğinde oyuncağını alabilmek için ağlamaya, zırlamaya başlar. Gözyaşları gözünden akar onun etrafındaki dünya bir gözyaşı okyanusuna dönüşür. Kahır heryerde ve kalbinin derinliklerindedir. Eğer o sırada onun zihnine girmeyi başarırsanız göreceksiniz ki tüm dünyanın sonu gelmiştir, onun için her şey karanlıktadır ve annesi onun en sevdiği oyuncağına dokunmasına izin vermediği için çok yanlış yapmaktadır. Şimdi onun aklından çıkın ve gerçekten ne olduğunu görün. Aslında annesi oğlundan öncesini ve sonrasını biliyor. Yani, o birçok çocuk görmüş ve onların terbiyelerini ve kendisi de o yaşı geçmiştir. O kendi deneyimiyle bilir ki ateşe dokunmak iyi değildir ve bu dünyanın sonu değildir ve pek yakında oğlu tekrardan mutlu olacaktır ve gülecektir.
İnsanlarım bu sizin için de geçerlidir. Tanrı bu durumda anneden daha çok fazlasını bilir. O bilir ki bu dünyada 70 sene bize çok fazla gibi görünebilir ancak göz açıp kapayıncaya kadar sürer. Ey insanlar zorluklardan ıstıraplardan kederlerden açlıktan yoksulluktan geçinmenin sizin için çok zor olmasına rağmen. Çok gerçek hissettirdiğini çok acı verdiğini çok fazla adaletsizlik gibi göründüğünü biliyorum ama gerçek şu ki bu vakit çocuğun ağladığı anlardan daha kısadır. Sizi bekleyen önünüzdeki diğer yaşamla karşılaştırıldığında göz açıp kapamaktan daha kısadır. Ve Tanrı bilir ki onun açlık, fiziksel engellilik için ağlayan kullarını… ne güzel yaşam sakladım onun için. Ne gönül rahatlığı bekliyor onu. Burda acı çekenlerin çoğu istediği zevkleri ne isterlerse ve ruhları ne isterse alacaklardır ve burada yaşamda her şey verilenler daha sonra mutluluğa sahip olacaktır. Verilenler daha ciddi sorguya çekilecektir ve hesaplaşacaktır.
لوگ پوچھتے ہيں کہ اگر خدا موجود ہے تو ہمارے اردگرد اتنی ناانصافی کيوں؟ کيوں ہم ميں سے کچھ کے پاس پيسہ، طاقت اور خوبصورتی ہے۔ اگر مشہور شخصيات کی بات کريں تو ان کے پاس شہرت، دولت اور زندگی کی تمام آسایٔشيں ہيں جبکہ دوسری جانب کچھ حسن سے محروم ہيں، کچھ معزور ہيں، کچھ بيماری، غربت اور جنگ وغيرہ کی تکليف ميں مبتلا ہيں۔ ميں بتاتا ہوں کہ ايسا کيوں ہے۔ تصور کريں کہ ايک ۴۔۳ سال کا بچہ باورچی خانہ ميں اپنی ماں کے پاس بيٹھا ہے، اسکی ماں کھانا پکا رہی ہے۔ بچہ آگ ديکھ کر اسکی طرف لپکتا ہے اور اسے چھونے کی خوایٔش کرتاہے جبکہ اسکی ماں اسے روکتی ہے اور بچہ آگ سے کھيلنے کيلئے روتا اور چيختا چلاتا ہے ۔ اسکی آنکھوں سے آنسوؤں کا سمندر بہتا ہے، دل درد سے بھر جاتا ہے۔ اس وقت اگر آپ کسی طرح اسکی سوچ پڑھ پائيں تو آپ ديکھں گے کہ اسکے لئے دنيا ختم ہو رہی ہے، ہر سو اندھيرا ہے اور سکی ماں اسے پسنديدہ کھلونے سے دور رکھ کر اس کے ساتھ بہت غلط کر رہی ہے۔ اب آپ اس کے دماغ سے باھر آئیں اور دیکھیں کہ حقيقت کیا ھے۔ حقيقت يہ ہے کہ ماں بہتر جانتی ہے کہ اسکے بچے سے پہلے اوربعد کيا ہے۔ کيونکہ اس نے اس د نيا ميں زيادہ وقت گزارہ ہے، اپنے اردگرد بچوں کو پلتے بڑھتےديکھا ہے اور خود بھی اس عمر سے گزری ہے۔ وہ اپنے تجربات سے جانتی ہے کہ آگ چھونا بچے کيلۓ بہتر نہيں اور دنيا اسکے لۓ ختم نہيں ہویٔ اور جلد ہی اسکا بچہ پھر سے خوش ہوگا اور ہنسے گا۔
ميرے لوگو! آپ کے ساتھ بھی ايسا ہی ہے۔ خدا ماں سے کہيں زيادہ جانتا ہے۔ وہ جانتا ہے کہ زندگی کہ يہ ۷۰ سال ہميں بہت طويل دکھایٔ ديتے ہيں مگر درحقيقت يہ محض پلک جھپکنے کے مترادف ہے۔ اے لوگو! اگرچہ ان مشکلات، دکھ درد، بھوک اور افلاس کا سامنا تمھارے لۓ بہت تکليف دہ ہے۔ ميں جانتا ہوں کہ يہ بہت حقيقی لگتا ہے۔ ميں جانتا ہوں کہ يہ بہت تکليف دہ ہے اور ميں جانتا ہوں کہ يہ بہت ناانصافی لگتی ہے ليکن سچ يہ ہے کہ يہ وقت اس بچے کے رونے کے لمحات سے بھی زيادہ مختصر ہے۔ يہ وقت تمہاری آگے کی زندگی کے مقابلے ميں پلک جھپکنے کے وقفے سے بھی کم ہے اور خدا بہترجانتا ہے کہ اسکے جو بندے آج غربت اور معزوری پہ رو رہے ہيں، انکے لۓ اس نے کتنی خوبصورت زندگی رکھی ہے اور کس قدر سکون و آرام انکا منتطزر ہے۔ زيادہ تر لوگ جو يہاں تکليف سے گزرے ہيں وہاں جوبھی مانگيں گے يا انکی روحيں خواہش کريں گی ہر راحت اور خوشی پائيں گے۔ کچھ لوگ ايسے بھی ہوں گے جنکے پاس دنيا ميں سب کچھ تھا اور آخرت ميں بھی خوشی پائيں گے۔ جنکواس دنيا ميں بہت زيادہ نوازہ گيا ان سے سوال اور احتساب بھی بہت سخت ہو گا۔