SALAH NOT IN QURAN?

–
Contact Prayers (Namaz) Not Mentioned In The Quran?
I am writing this article after getting many emails from all over the world, the crux of which is that some people preach that there is no Salah/Salat contact prayer in Islam. The meaning of establishing the prayer is not to make a Ruku and Sajdah.
Is Salah/Salat Not Contact Prayer Or Namaz?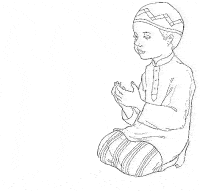 Most of the
Muslim
scholars even go so far that they try to prove the authenticity of Ahadith taking this argument that if you reject the
Hadith
then you actually reject the basic foundation of Islam. As the most important among the basic five pillars of Islam the "Salah", its details are actually transmitted to you thru Hadith. They are also wrong. Salah transmitted to us thru the uninterrupted, undisputed historical chain "Sunnah" not thru Hadith, and also the way of performing Salah is not something that is absent from the Holy Books. Not only Salah but almost all basic Islamic rituals have their details present in the Quran itself. From Hajj, Fasting, Zakat to Salah.
–
١٨٣ يَا أَيُّهَا الَّذِينَ آمَنُوا كُتِبَ عَلَيْكُمُ الصِّيَامُ كَمَا كُتِبَ عَلَى الَّذِينَ مِنْ قَبْلِكُمْ لَعَلَّكُمْ تَتَّقُونَ
O you who have believed, decreed upon you is fasting as it was decreed upon those before you that you may become righteous – (Surah Baqarah 2:183)
The above verse clearly shows that there is a whole history of these important pillars of religion. The way, fasting is mentioned in this verse clearly tells us that this is not something new but it was decreed upon those nations that were before Muslims, in the same way. Prophet Muhammad PBUH was sent as a final messenger of the same religion of God. The same religion, details of which sent thru the first Imam of this world Prophet Abraham PBUH. However, the basic concepts were the same even before Prophet Abraham PBUH.
The Question Of Not Having All Details Of Salah In Quran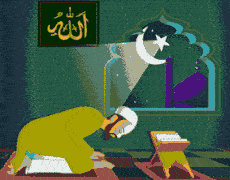 People who say that there is no detail of Salah (Esp. Contact Prayer) in the Quran are totally wrong. Not only in Quran, but its details are also available even in the Bible that proves that it's not something that you can amend as you wish. Quran itself says that we (God) taught Abraham all these rituals of Hajj, Salah etc. I wonder when people speak such things and consider ambiguities in the established facts. Look at the verse below which clearly shows almost all important steps in Salah (Standing, Bowing and Prostrating).
٢٦ وَإِذْ بَوَّأْنَا لِإِبْرَاهِيمَ مَكَانَ الْبَيْتِ أَنْ لَا تُشْرِكْ بِي شَيْئًا وَطَهِّرْ بَيْتِيَ لِلطَّائِفِينَ وَالْقَائِمِينَ وَالرُّكَّعِ السُّجُودِ
And [mention, O Muhammad], when We designated for Abraham the site of the House, [saying], "Do not associate anything with Me and purify My House for those who perform Tawaf and those who stand [in prayer] and those who bow and prostrate. (Surah Hajj 22:26)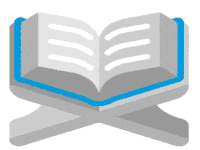 This is also established thru the "Established Sunnah" uninterrupted historical transmission of facts. Please keep in mind that there is a difference between "Established Sunnah" and Hadith. Hadith's may have disagreement but an "established Sunnah" does not. For example, there can be disagreement on details of Jurisprudence due to interpretation of some
hadith
or due to conflicting ahadith, like the position of hands during Salah or on performing two Salah together, but there is no doubt what so ever on the established way of Salah as this is not any new thing or limited to Prophet Muhammad PBUH only. People were so much familiar with Salah (the proper ritual of Salah: Standing, Rkou, Sajdah etc) that no one even asked about it during Prophet Muhammad's time. Prophet Muhammad was told, "only the fine details" of performing Salah thru Angel Jibrael. Only the fine details like any correction in his posture etc, while the prophet was so much familiar with Salah that many ahadith show that he used to pray in Kabbah even before started
preaching
. All prophets of God always performed Salah in the same way from
Adam
, Nuh, Abraham, Moses till Jesus. You can find signs of this in Bible also:
"And he (Jesus) went a little farther, and fell on his face, and prayed." Matthew 26:39
And Moses made haste, and bowed his head toward the earth, and worshipped." Exodus 34:8
"Ezra praised the Lord, the great God; and all the people lifted their hands and responded, "Amen! Amen!" Then they bowed down and worshipped the Lord with their faces to the ground." Nehemiah 8:6
"So Ahab went off to eat and drink, but Elijah climbed to the top of Carmel, bent down to the ground and put his face between his knees." I Kings 18:42
Salah/ Namaz In Arabic Or In Mother Tongue
As for the question for performing Salah in Arabic or one should pray in one's mother tongue. The Arabic word Salah normally translated as prayer. While Salah is much more than this. Prayer is actually Duwa supplication which is a part of Salah but not the whole Salah. In Salah we not only pray and ask God for help but also praise and glorify God and also perform many other physical rituals that have their own physical and spiritual benefits. It is a sort of physical and spiritual conditioning. There is a saying of a chosen slave of God (Ali Bin Abu Talib PBUH) that when I want that God speaks with me I read Quran and when I want to talk to God I perform Salah. But here I ask you a question, O Muslims, have you ever thought that what do you do in Salah, in Namaz. Especially the non Arab Muslims. As they are in habit of performing Salah by the recitation of portions of the Quran without knowing what they utter. I am not excluding Arabs "in a good sense" that because Quran revealed in their language, thus they are on the right path, blessed and fortunate as they pray and read Quran in their mother tongue. The reality is the opposite they are the most misguided people. It's not a