ONENESS OF GOD
TOUCH THE BOX BELOW TO SEE THE DETAILS
Exodus 20:3, Deuteronomy 6:4, Isaiah 45:5, 46:9, Mark 12:28-29 and Quran Surah Ikhlas chapter 112 clearly showing that both Bible and Quran are similar in their teachings regarding the concept and oneness of God. So much so that the wordings are also identical. As you can see the Oneness of God is not only mentioned in the Old Testament but also in the New Testament.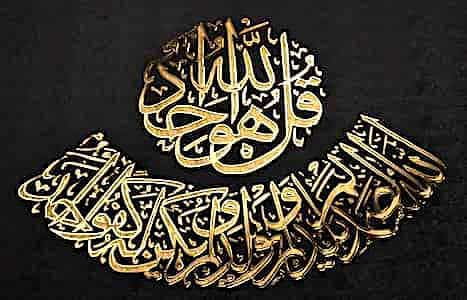 BIBLE
ONENESS OF GOD
You shall have no other gods before me. Exodus 20:3
Hear, O Israel: The LORD our God, the LORD is one. Deut 6:4
I am the Lord, and there is no other; apart from me there is no God. Isaiah 45:5
I am God, and there is no other; I am God, and there is none like me. Isaiah 46:9
One of the teachers of the law came and asked Jesus, "Of all the commandments, which is the most important?" The most important one," answered Jesus, "is this: 'Hear, O Israel: The Lord our God, the Lord is one. Mark 12:28-29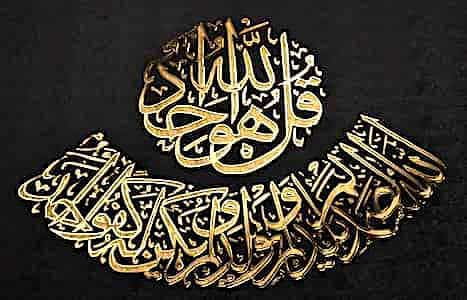 QURAN
ONENESS OF GOD
Say, "He is God, the One. God, the Absolute. He begets not, nor was He begotten. And there is none comparable to Him. Surah Ikhlas 112:1-4
ATTRIBUTES OF GOD
TOUCH THE BOX BELOW TO SEE THE DETAILS
Matthew 10:30, Pslam 121:3-4, Pslam 139:7-12, and Quran Surah Qiyamah 75:3-4, Surat Baqarah 2:255 and Surah Hadid 57:1-6 clearly show that both Bible and Quran are similar in telling the various Attributes of God from Omniscient to Omnipresent to Omnipotence all attributes look identical in both Bible and Quran.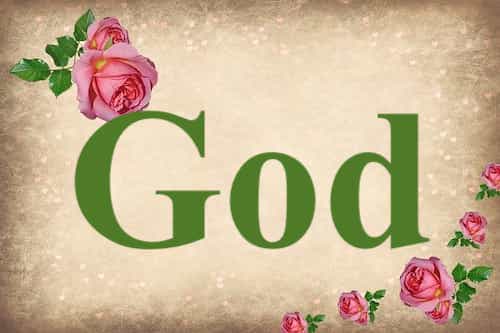 BIBLE
ATTRIBUTES OF GOD
And even the very hairs of your head are all numbered. Matthew 10:30
He(God) will not let your foot slip- he who watches over you will not slumber; indeed, he who watches over Israel will neither slumber nor sleep. Psalm 121:3-4
Where can I go from your Spirit: Where can I flee from your presence? If I go up to the heavens, you are there; if I settle on the far side of the sea, even there your hand will guide me, your right hand will hold me fast. If I say, "Surely the darkness will hide me and the light become night around me," even the darkness will not be dark to you; the night will shine like the day for darkness is as light to you. Psalm 139:7-12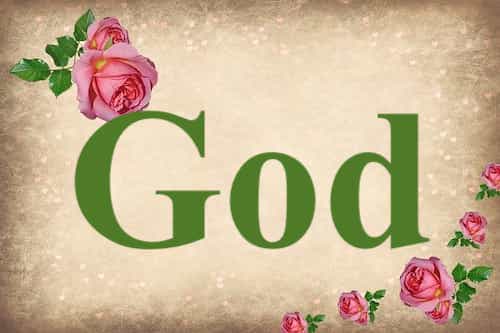 QURAN
ATTRIBUTES OF GOD
Does man think that We will not reassemble his bones? Yes indeed; We are Able to reconstruct his fingertips. Qiyamah 75:3-4
Allah! There is no god except He, the Living, the Everlasting. Neither slumber overtakes Him, nor sleep. Baqarah 2:255
Glorifying God is everything in the heavens and the earth. He is the Almighty, the Wise. To Him belongs the kingdom of the heavens and the earth. He gives life and causes death, and He has power over all things. He is the First and the Last, and the Outer and the Inner, and He has knowledge of all things. He knows what penetrates into the earth, and what comes out of it, and what descends from the sky, and what ascends to it. He merges the night into the day, and He merges the day into the night; and He knows what is in the breasts. Hadid 57:1-4, 6
CREATION OF UNIVERSE
TOUCH THE BOX BELOW TO SEE THE DETAILS
Exodus 20:11, Genesis 1:2, Genesis 1:6-10 and Quran Surah Hadid 57:4, Surah Hud 11:7 and Surah Anbiya 21:30-32 clearly show the divine origin of both Bible and Quran and the similarity in the narrative related to the creation of this whole Universe, heavens and Earth. The Astonishing similarity is where we find that both Heaven and earth were joint entity and then later God parted them into two as is clear in Genesis 1:6-10 and in Quran Anbiya 21:30-32. Further it also shows that before this separation Heavens and Earth were in the form of water, liquid or fluid. This is also in agreement with the modern science. There are some differences in creation account between Bible, Quran and Modern science which I will discuss later in my Programs.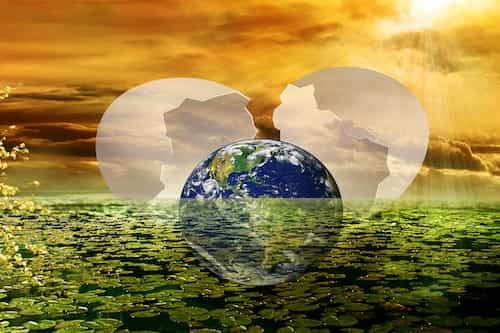 BIBLE
CREATION OF UNIVERSE
For in six days the LORD made the heavens and the earth, the sea, and all that is in them. Exdous 20:11
Now the earth was formless and empty…. the Spirit of God was hovering over the waters. Genesis 1:2
And God said, "Let there be a vault between the waters to separate water from water." So God made the vault and separated the water under the vault from the water above it. (The above part is Heaven and the lower part of water is Land). Genesis 1:6-10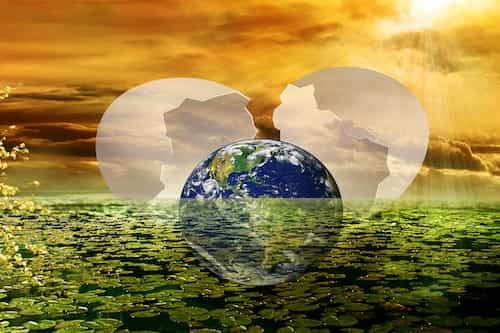 QURAN
CREATION OF UNIVERSE
It is He who created the heavens and the earth in six days, then settled over the Throne. Hadid 57:4
…And His Throne was upon the waters. Hud 11:7
Do the disbelievers not see that the heavens and the earth were one mass, and We tore them apart? And We made from water every living thing. Will they not believe? … And We placed on earth stabilizers, lest it sways with them…And We made the sky a protected ceiling. Anbiya 21:30-32
CREATION OF MAN
TOUCH THE BOX BELOW TO SEE THE DETAILS
You can see the first two points i.e creation of physical body of Man from clay and blowing of spirit/soul in him are almost identical in the Bible and Quran, as is evident from Genesis 2:7 and Quran Surah Hijr 15:26 and Surah Sajdah 32:9. The next two points in Bible section: Creation of woman from Man's rib and Creation of Man in God's image are not in agreement with the Quran. For Creation of Woman, although the Quran says that she was created from Man but Quran does not mention the exact manner of her creation. As for creation of Man in God's image Quran is very specific that there is none like God. But if we search the secondary source of Islamic texts the traditions, hadiths (sayings of Prophet) then we find the exact similarity with that of Bible. As in Bukhari 6227 Book 79, Hadith 1 Narrated Abu Huraira:
The Prophet said, "Allah created Adam in His picture,……….So whoever will enter Paradise, will be of the shape and picture of Adam.
And as in Muslim Hadith Muslim (2612)
narrated that Abu Hurayrah said: The Messenger of Allah said: "When any one of you fights his brother, let him avoid the face, for Allah created Adam in His image."
There can be two interpretations of this. First one is that the pronoun "his" can be interpreted as referring back to Adam/"brother" in first and second hadith respectively and not to "Allah". In the case of first hadith it means that God created Adam in his(Adam's) own image in his own "Mold" "A unique Mold" that Adam is unique and different from any other creation of this Universe and in second hadith it may mean that "When you fight your brother then avoid his face for Allah created Adam in his image i.e your brother is created in the image of Adam"
If we consider the pronoun referring to God then for both these Islamic traditions and Bible.. there could be two interpretations first is that Adam is a direct creation that did not take place through the passage of embryological stages and not begotten from anyone. And secondly (this is what my point of view and the most logical one that reconciles and not contradicts with Bible and Quran themselves and within their own content & context) the actual meaning of "image" is "reflection" that is Man is created with "attributes" that are a reflection of Gods Attributes, such as hearing, seeing, knowledge. These are also attributes of God, for He is All-Hearing, All-Seeing. Even the attribute of creation. Man creates things just as God although on a much smaller scale.