Situation of Muslims: Why Muslims are poor, ignorant, intolerant and extremist.

Please read Message to the Muslims: Punishment Or Respite, Real Cause Of Afflictions, and Message to Muslims: Come that we burn all books written by all saints of your sects and start a new life before or in conjunction with this article.
Other Nations Hate Muslims!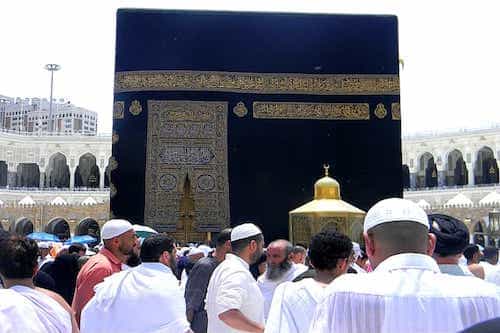 People in other communities hate you, not because of your golden inheritance as you think or that you have a true
religion
that might be a potential threat to other communities. No this is not the case it is because of the potential threat they have because of your ignorance. Because of the ignorance which your religious clerics and rulers intentionally planted and flourishing in your communities since centuries.
Ignorance is the root cause of all Evils
The situation with you is very complicated. You are not able to recognize any connection between your ignorance and all the afflictions befalling on you. Diseases, Poverty, Killing, fighting with each other are the traits of your societies. Societies where there is no liberty no freedom, where no new ideas come, no inventions, where every item of technology that you use comes from the west and other communities. Majority of your people are in poverty. Eat dirty food, die like the flies, and attack each other. Since you fail to make the connection between ignorance and your miserable situation you are now entered in a vicious cycle of poverty and more ignorance, multiplying every moment.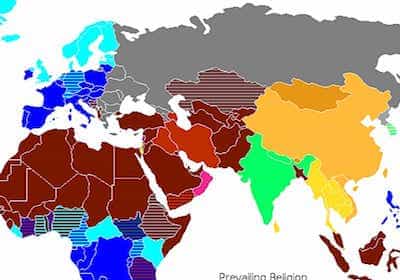 Every high tech item that you use is designed and produced in the non Islamic world you can only buy it, not produce it.
Muslim Communities are not based on Knowledge and Science
Democracies do not exist in your countries. Fine arts, painting, sculpting, music, dance are not allowed by religion.Your communities have not produced a single mind of level comparable with the western philosophers and scientists in last thousand years. Because your communities are not based on knowledge and science. Innovation and creativity require an environment of freedom, in which the mind can roam freely and create. Creativity grows only where there is freedom of thought, freedom of thought of all kinds. It doesn't grow and flourish in a society where there are restrictions on thoughts. Your clerics implanted such a foundations of your religion that according to which only afterlife matters and there is no need of improving your conditions in this life. You treat your women as possessions or something like a property which disables the potential of half of your societies.
Religious Clergy of Muslims is responsible for all this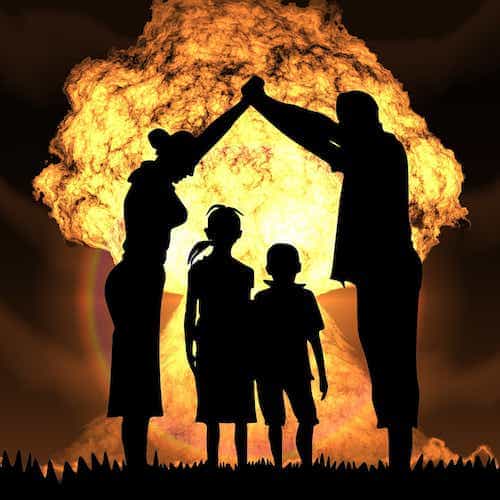 Where were the leaders, the elites, the rulers of your community when such things were happening. Don't they have responsibility. By your Lord they will have a very severe account on the day of judgment. That day they will pray if they could return back and can rectify what they sow. Corruption has appeared on the land and the sea because of what the hands of people have earned so that He may let them taste a part of what they have done so that they may return.
O Muslims Repent your Lord and ask Forgiveness
By your Lord in ignorance and trap of your elites you are fighting with each other. O Muslims come I will make peace between you. Come that I make settlement between you in justice. Although it is too late but even now if you repent your Lord and prostrate to Him in submission with tears in your eyes and softness in your hearts and if you cry and ask forgiveness and confess your sins, Your Lord is faithful and just to forgive you and to cleanse you from all unrighteousness.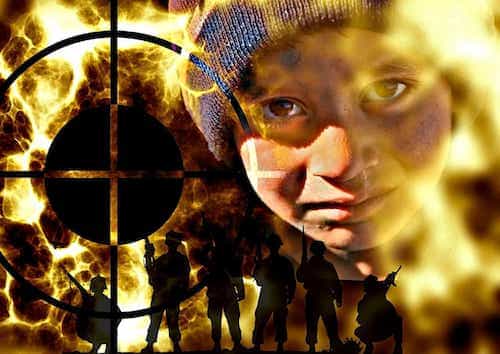 I know that you are oppressed, meek in the land and that you have lost all your hopes and
earth
has become narrow for you .
Afflictions
are coming from above and below but your Lord will soon favor those who have been humiliated on earth; He wants to make them its leaders and heirs. He wants to establish them on earth. For those who, after having been treated badly, remained patient, they have glad tidings from their Lord. Action will be taken against those who are unjust to men and who without reason, become violent on earth these are the ones who will receive a painful punishment. Do you think these are just words written in the books. No by your Lord it is the truth.
إن النّاس في المُجتمعات الأخرى يكرهونكُم، ليس بسبب ميراثكّم من الذّهب كما تعتقدون، او لأنّكُم تملكون دينًا حقيقيّاً قد يكون تهديدًا للمجتمعات الأخرى، ليس هذا هو الحال، بل بسبب جهلكُم، بسبب الجهل الذي تسّب في وجوده حُكّامكُم ورجال الدّين وتعمّدوا بخلق هذا الجهل في المجتمعات منذ قرون. إن الوضع معكُم مُعقّداً جدّاً، أنتم غير قادرون على إيجاد أيّة روابط بين الجهل والمصائب التي تنزل عليكُم. إنّ المرض والفقر والقتل والحرب بينكم هي سمات مجتمعاتكُم، المجتمعات التي لا يوجد بها حرّ