Abu Talib: The uncle of Prophet Muhammad. Was Abu Talib a Muslim?

Prophet's uncle
Boycott of Quraysh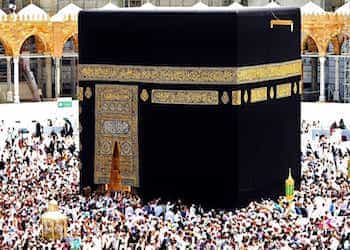 I already told you that Kaaba in Mecca housed hundreds of idols which were important to the various tribes and people of Arabia at the time. Now keep in mind that after Muhammad's declaration of prophethood and his saying that there's no
god
but
God
it's very threatening to the establishment of Mecca. As this guy of the Quraysh tribe, the tribe that worships Hubal, the tribe that is in charge of Mecca, is now saying that Idol worship is a sin. And so Muhammad's own tribe Quraysh begins to significantly persecute him and his early followers. Further, this also gives other clans like Ummayah an opportunity to settle their old grudges against Bani
Hashim
. So by all the conspiracies in 617 AD the leaders of Banu Makhzum and Banu Abd-Shams, two important clans of Quraysh boycotted Banu Hasim. Banu Hashim went with Abu Talib to his valley and gathered around him there. These days were very tough with them and sometimes they had to feed on the leaves of treas.
Abu Talib ibn Abd al Muttalib:
Supporting the Prophet: Protecting Muhammad from Quraysh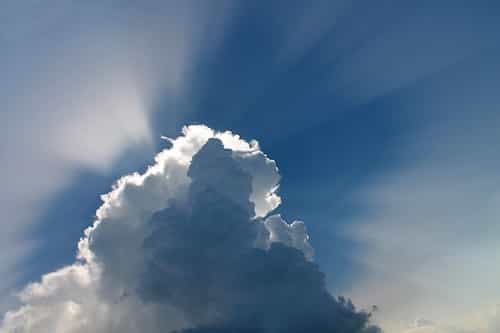 Now let me here discuss Abu Talib, uncle of Muhammad who took charge of him after
Abdul Muttalib
. He protected Muhammad from Quraysh and in spite of all pressures, Abu Talib continued his support of Muḥammad, defending him from the other leaders of the Quraysh even when it put a rift between him and the Quraysh. The Quraysh even warned to fight the Banu Hashim over this conflict. They even tried to bribe Abu Talib. In one instance Abu Talib requested to Muhammad if he could stop what he is
preaching
as all are becoming their enemies. Muhammad responded, "Oh uncle! By God
Almighty
, I swear, even if they should put the
sun
in my right hand and the
moon
in my left that I renounce this cause, I shall not do so until God withdrew this from me or caused me to die in the process. Seeing his nephew's emotion, Abu Talib responded, "Go, nephew, and say what you like. By God, I will never hand you over for any reason. It is quoted from the Prophet, "Quraysh feared me until Abu Talib was alive.
Was Abu Talib a believer Or was Abu Talib unbeliever?
Disputes between Muslims over Abu Talib's faith
There are many disputes between Muslims over Abu Talib's faith whether he died as a Muslim or unbeliever. The Shia school of thought believes that Abu Talib was a Muslim while Sunni says that Abu Talib did not formally accept Islam and died as a polytheist. Although Shia Muslims have also distorted their religion much and added many wrong things just like other sects of Muslims but as for Abu Talib they are right. The fact of the matter is that it is not only the old rivalry of Banu Ummayah with Banu Hashim but also within Banu Hashim, Banu Abbas who when overthrew the Umayyad dynasty tried to discredit Abu Talib by emphasizing that he died a pagan. Just to ascertain their claim of Caliphate a legitimate one through ancestral relationship to Muhammad and undermining the credibility of the ancestry of Ali son of Abu Talib by discrediting Abu Talib emphasizing that he died a pagan. Abu Talib was accused of being polytheist just to defame Ali to minimize his virtues and high qualities, which no other at all had except Ali. Not a single old companion of the prophet can claim that their fathers were believers nor were they themselves free from infidelity polytheism at some time of their lives. Whereas Ali was pure, since his birth in the Kaaba, and then his brought up by Prophet Muhammad himself and his acceptance of Islam before anyone else accepted, in a age so young when there is no concept of sin and no chances of sin.