One single secret of success. Why some people become successful in life while others not?

Please read If there is God then why so much Injustice around, A universe of possibilities, Why righteous get more afflictions, Which religion's followers will go in paradise, Every incident happen to you has its reasons, This Universe is not perfect before or in conjunction with this article.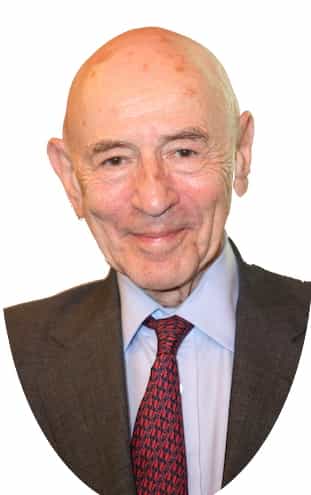 What is the Secret to Success in Life?
Since centuries psychologists were investigating why some people become successful in life while others not. Excluding external factors what is that trait in one's personality which makes him successful. For many decades the most acceptable research and conclusion about this was the "IQ".— Intelligence quotient is a total score derived from several standardized tests designed to assess human intelligence. IQ is a score obtained by dividing a person's mental age score, obtained thru a test, by the person's chronological age, both expressed in terms of years and months. The resulting fraction is multiplied by 100 to obtain the IQ score.
Success is Not About IQ
But than comes the longest and most time consuming research in the history of Psychology. In the 1960s, a Stanford professor named Walter Mischel began conducting a series of important psychological studies. And than 40 Years of Stanford Research Found that People With One Quality Are More Likely to Succeed. And that it is not IQ, Instead people with high IQ levels may end up as criminals, marginal individuals and losers in society.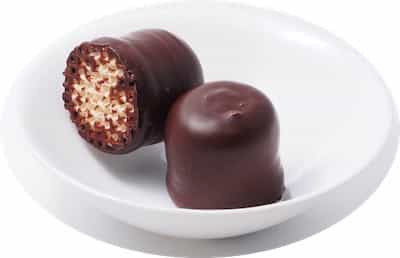 The Marshmallow Experiment
The experiment is famous as the "Marshmallow Experiment" It began by bringing each child into a private room, sitting them down in a chair, and placing a marshmallow on the table in front of them. At this point, the researcher offered a deal to the child. The researcher told the child that he was going to leave the room and that if the child did not eat the marshmallow while he was away then they would be rewarded with a second marshmallow. However, if the child decided to eat the first one before the researcher came back, then they would not get a second marshmallow. So the choice was simple: one treat right now or two treats later.
The researchers followed each child for more than 40 years and over and over again. What they found was surprising. The children who were willing to delay gratification and waited to receive the second marshmallow ended up having higher grades better social contacts and skills got better jobs and are more successful in all other areas of life. This series of experiments proved that the ability to delay gratification was critical for success in life.
What is Delayed Gratification?
What actually is Delayed Gratification. It is actually the ability to see in future i.e two Marshmallow better than one, college education is better than school, short cuts are bad. This applies to all fields of life. If you delay the gratification i.e your desire of buying Burger and chips at the fast food, then you will eat healthier when you get home, If you delay the gratification of playing video game now and instead do your homework you will get good results. The thief who can see more in future is clever than police. He can see in future that what can the police do to catch him. Delayed Gratification or deferred gratification, is the ability to resist the temptation for an immediate reward and wait for a later reward. Generally, delayed gratification is associated with resisting a smaller but more immediate reward in order to receive a larger or more enduring reward later.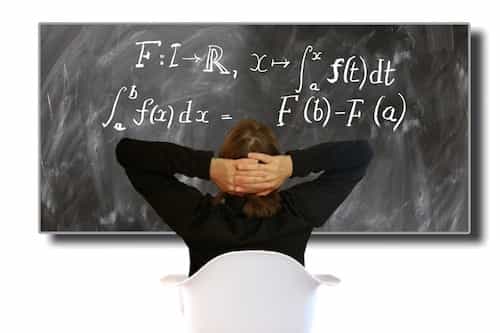 How to become successful?
Now I am going to tell you something very interesting. Its not till 20th century that science reached to that conclusion but in all revelations and Holy scriptures this is the lesson God teaches you. That is refrain from some pleasures in this world and get thousands time better reward in hereafter. Which will be eternal and long lasting.
Secrets Only Successful People Know
So let me conclude that as the Marshmallow experiments proves the reason of success in this world is mostly Delayed gratification i.e the ability to see in future the ability to resist the temptation for an immediate reward and wait for a later reward, I assure you that those people who are refraining themselves from sin and evil doings have actually the maximum ability to see in future than all the other human beings. As they are controlling their desires for some reward in the future.
Key to success
The Lord gets his best soldiers out of the highlands of affliction. If you are distressed it is for your comfort and salvation which produces in you patience endurance. Strange is the affair of the righteous for there is good for him in every matter and this is not the case with anyone except the righteous. If he is happy, then he thanks God and thus there is good for him, and if he is harmed, then he shows patience and thus there is good for him.
When God intends good for His servant He hastens the punishment for him in this world, and when God intends evil for His servant, He withholds punishment for his sins until he appears on the Day of Resurrection.
منذ قرونٍ كان العلماء يتقصون السبب وراء كون بعض الأشخاص ناجحين في الحياة، بينما الأخرون ليسوا كذلك. وباستبعاد الأسباب الخارجية، فما هى الصفة التي يمتلكها الشخص والتي تجعله ناجحًا. للعديد من العقود، كان البحث الأكثر منطقيةً، والاستنتاج المقبول هو "مُعدل الذكاء". ومُعدل الذكاء هو ناتج إجمالي، يأتي من إختبارات قياسيّة عديدة- مُصممةً لقياس الذكاء الإنساني. نحصل على مُعدل الذكاء بقسمة العمر العقلي للشخص، والذي نحصل عليه عبر اختبارٍ، على العمر الزمني للشخص، سواء بالشهور أو بالسنوات، ثم يتم ضرب الناتج في 100، لنحصل بذلك على مُعدل الذكاء.
ولكن جاء بعد ذلك البحث الأطول، والأكثر استهلاكًا للوقت في تاريخ الفلسفة. في أواخر الستينات، قام أستاذٌ جامعيّ من جامعة ستانفورد، اسمه والتر ميشيل، استنتج سلسلةً من الدراسات النفسية. ووجد بحث استغرق أكثر من 40 عامًا، أنّ الأشخاص الذي يمتلكون صفةً واحدةً أكثر احتماليةً للنجاح، وتلك الصفة ليس مُعدل الذكاء، لكن على العكس فالأشخاص أصحاب مُعدل الذكاء المُرتفع من المُمكن أن ينتهي بهم الأمر كمُجرمين، أشخاص مُهمشسن، وفاشلين في المُجتمع.
التجربة مشهورةٌ باسم "تجربة الخطمي"، تبدأ بإحضار كل طفلٍ إلى غرفةٍ خاصة، وإجلاسهم على كرسيّ، ووضع قطعة "خطمي" على طبق أمامهم. في تلك اللحظة، يعرض الباحث على الطفل صفقةً. فيُخبره أنّه سوف يُغادر الغرفة، وإذا لم يأكل الطفل تلك الحلوى أثناء غياب الباحث، فإنّه سوف يُكافئه بقطعةٍ ثانية. ومع ذلك، فإذا قرر الطفل أكل القطعة الأولى قبل أن يعود الباحث، فسوف يحصلون على قطعةٍ ثانية. لهذا كان الاختيار بسيطًا: الحصول على واحدة الأن، أو على اثنين فيما بعد.
ثم قام الباحثون بتتبع كل طفلٍ لأكثر من 40 عامًا مرارًا وتكرارًا. وماوجدوه كان مُفاجئًا. الأطال الذين أرادوا تأجيل الإشباع، وانتظروا حتى يحصلوا على القطعة الثانية من "الخطمي" انتهى بهم الأمر بالحصول على درجات أعلى، وعلاقات اجتماعية ومهاراتٍ أفضل، كما حصلوا على وظائف أفضل، وكانوا أكثر نجاحًا في الجوانب الأخرى من الحياة. تلك السلسلة من التجارب تُثبت أن القدرة على تأخير الإشباع كان أمرًا ضروريًا من أجل النجاح في الحياة.
ما هو "الإشباع المُؤجل". إنّه القدرة على رؤية المُستقبل. على سبيل المثال: قطعتان من الخطمي أفضل من قطعة واحدة، التعليم الجامعي أفضل من المدرسة، الاختصارات سيئة. هذا ينطبق على جميع مجالات الحياة، إذا أخرت الإشباع، على سبيل المثال: رغبتك في شراء شريحة "البرجر" وشرائح البطاطس كطعامٍ سريع، ومن ثم أكلت طعامًا صحيًا عند عودتك إلى البيت، إذا أجلت الإشباع الناتج من لعب ألعاب الفيديو، وبدلًا من ذلك قمت بعمل واجبك؛ فسوف تحصل على درجاتٍ أفضل. اللص القادر على رؤية المزيد في المُستقبل أفضل من الشرطة. فيُمكنه أن يرى المُستقبل، ويرى مالذي ستفعله الشرطة من أجل الإمساك به. الإشباع المُؤجل أو الإشباع المُتأخر، مُرتبطٌ بمقاومة المُكافأة الفورية الصغيرة، من أجل الحصول على مُكافأة كبيرة وأكثر حداثةً لاحقًا.
أنا الأن سوف أخبركم شيئًا شيقًا جدًا. إنّ الأمر لم يستغرق من العلم فترةً زمنيةً حتى القرن العشرين ليصلوا إلى ذلك الاستنتاج، ولكن الأمر موجودٌ في جميع النصوص الدينيّة؛ فذلك هو الدرس الذي يُعلمه الله لك. أن تأخير بعض الملذّات في تلك الحياة، ومن ثم تحصل على ملذاتٍ أفضل بآلاف المرات في الحياة الآخرة،والتي سوف تكون أبديةً ودائمةً. لهذا دعوني أخبركم أنّ تجارب "الخطمي" تُثبت أن السبب وراء النجاح في هذا العالم هو غالبًا "تأخير الإشباع". على سبيل المثال: فالقدرة على رؤية المُستقبل هى القدرة على مُقاومة إغراء الحصول على مكافأة لحظيّة، والانتظار لمُكافأة لاحقة، أنا أضمن لكم أنّ هؤلاء الأشخاص، الذي يمنعون أنفسهم من المعاصي، وفعل السيئات، لديهم القدرة القصوى بالفعل على رؤية المُستقبل، أكثر من أي مخلوقٍ بشري. لأنّهم يتحكمون في رغبتهم من أجل الحصول على المكافأة في المُستقبل.
الله يصطفي أفضل جنوده من أشد الصدمات. إذا كنت تشعر بالأسى، فإنّها من أجل راحتك وخلاصك، الذي ينتج في صدرك الصبر والتحمل.الغريب هو علاقة الأتقياء والصالحين بالله، وهذا ليس لغيرهم، فإذا كانوا سعداء، فإنّهم يشكرون الله، وذلك خيرٌ لهم. وإذا أصابهم أذى، أظهروا الصبر والتحمل، وذلك خيرٌ لهم.
إذا كان الله يُريد الخير لعبده، فإنّه يُعجل العقاب له في الدنيا، وعندما يُريد الله بعبده شرًا، فإنّه يُؤجل العقاب على ذنوبه ومعاصيه إلى يوم القيامة.
Desde séculos, os psicólogos estavam investigando por que algumas pessoas se tornam bem sucedidas na vida, enquanto outras não. Excluindo fatores externos, qual é esse traço na personalidade de alguém que o torna bem-sucedido. Por muitas décadas, a pesquisa e conclusão mais aceitável sobre isso foi o "QI". – O quociente de inteligência é uma pontuação total derivada de vários testes padronizados destinados a avaliar a inteligência humana. O QI é uma pontuação obtida dividindo-se a pontuação de idade mental de uma pessoa, obtida por meio de um teste, pela idade cronológica da pessoa, ambas expressas em termos de anos e meses. A fração resultante é multiplicada por 100 para obter o escore de QI.
Mas vem a pesquisa mais longa e demorada da história da psicologia. Na década de 1960, um professor de Stanford chamado Walter Mischel começou a conduzir uma série de importantes estudos psicológicos. E de 40 anos de pesquisa de Stanford descobriu que as pessoas com uma qualidade são mais propensos a ter sucesso. E que não é QI, em vez disso, pessoas com altos níveis de QI podem acabar como criminosos, indivíduos marginais e perdedores na sociedade.
O experimento é famoso como o "Experimento de Marshmallow". Começou trazendo cada criança para uma sala privada, sentando-os em uma cadeira e colocando um marshmallow na mesa em frente a eles. Neste momento, o pesquisador ofereceu um acordo para a criança. O pesquisador disse à criança que ia sair do quarto e que, se a criança não comesse o marshmallow enquanto estivesse fora, seria recompensada com um segundo marshmallow. No entanto, se a criança decidisse comer a primeira antes de o pesquisador voltar, não conseguiria um segundo marshmallow. Então a escolha foi simples: um deleite agora ou duas guloseimas depois.
Os pesquisadores acompanharam cada criança por mais de 40 anos e repetidas vezes. O que eles acharam foi surpreendente. As crianças que estavam dispostas a adiar a gratificação e esperaram para receber o segundo marshmallow acabaram tendo notas mais altas, melhores contatos sociais e habilidades conseguiram empregos melhores e tiveram mais sucesso em todas as outras áreas da vida. Esta série de experimentos provou que a capacidade de retardar a gratificação foi fundamental para o sucesso na vida.
O que realmente é gratificação atrasada. É realmente a capacidade de ver no futuro, ou seja, dois Marshmallow melhor do que um, o ensino superior é melhor do que a escola, atalhos são ruins. Isso se aplica a todos os campos da vida. Se você atrasar a gratificação, ou seja, seu desejo de comprar hambúrguer e batatas fritas no fast food, então você vai comer mais saudável quando chegar em casa, se você atrasar a gratificação de jogar videogame agora e fazer sua lição de casa, você obterá bons resultados. O ladrão que pode ver mais no futuro é inteligente do que a polícia. Ele pode ver no futuro que o que a polícia pode fazer para pegá-lo. Gratificação atrasada ou gratificação adiada, é a capacidade de resistir à tentação de uma recompensa imediata e esperar por uma recompensa posterior. Geralmente, a gratificação atrasada está associada a resistir a uma recompensa menor, mas mais imediata, a fim de receber uma recompensa maior ou mais duradoura mais tarde.
Agora vou contar uma coisa muito interessante. Não é até o século 20 que a ciência chegou a essa conclusão, mas em todas as revelações e escrituras sagradas esta é a lição que Deus te ensina. Isso é abster-se de alguns prazeres neste mundo e obter milhares de vezes melhor recompensa no futuro. Qual será eterno e duradouro. Então, deixe-me concluir que, como os experimentos de Marshmallow provam que a razão do sucesso neste mundo é principalmente gratificação retardada, isto é, a capacidade de ver no futuro a capacidade de resistir à tentação de uma recompensa imediata e esperar por uma recompensa posterior. pessoas que estão se abstendo do pecado e do mal têm, na verdade, a capacidade máxima de ver no futuro do que todos os outros seres humanos. Como eles estão controlando seus desejos por alguma recompensa no futuro.
O Senhor tira seus melhores soldados das terras altas da aflição. Se você está aflito, é para o seu conforto e salvação que produz em você paciência e perseverança. Estranho é o caso dos justos, pois há bem para ele em todos os assuntos, e este não é o caso de ninguém, exceto os justos. Se ele é feliz, então ele agradece a Deus e, portanto, há bem para ele, e se ele é prejudicado, então ele mostra paciência e, portanto, é bom para ele.
Quando Deus quer o bem do Seu servo, Ele acelera a punição por ele neste mundo, e quando Deus pretende o mal para o seu servo, Ele retém o castigo pelos seus pecados até que ele apareça no Dia da Ressurreição.
Desde hace siglos, los psicólogos están investigando por qué algunas personas tienen éxito en la vida mientras que otras no. Excluyendo factores externos, ¿cuál es ese rasgo en la personalidad que lo hace exitoso? Durante muchas décadas, la conclusión y la investigación más aceptables sobre esto fue el "IQ". El cociente de inteligencia es una puntuación total derivada de varias pruebas estandarizadas diseñadas para evaluar la inteligencia humana. IQ es un puntaje obtenido al dividir el puntaje de edad mental de una persona, obtenido a través de una prueba, por la edad cronológica de la persona, ambos expresados ​​en términos de años y meses. La fracción resultante se multiplica por 100 para obtener el puntaje IQ.
Pero que viene la investigación más larga y que consume más tiempo en la historia de la psicología. En la década de 1960, un profesor de Stanford llamado Walter Mischel comenzó a realizar una serie de importantes estudios psicológicos. Y más de 40 años de investigación de Stanford descubrieron que las personas con una calidad son más propensas a triunfar. Y que no es IQ, en cambio las personas con altos niveles de IQ pueden terminar como criminales, individuos marginales y perdedores en la sociedad.
El experimento es famoso como el "Experimento de Marshmallow". Comenzó llevando a cada niño a una habitación privada, sentándolos en una silla y colocando un malvavisco sobre la mesa frente a ellos. En este punto, el investigador le ofreció un trato al niño. El investigador le dijo al niño que saldría de la habitación y que si el niño no comía malvavisco mientras estaba fuera, sería recompensado con un segundo malvavisco. Sin embargo, si el niño decidió comer el primero antes de que el investigador regresara, entonces no recibirían un segundo malvavisco. Así que la elección fue simple: un tratamiento en este momento o dos golosinas más tarde.
Los investigadores siguieron a cada niño durante más de 40 años y una y otra vez. Lo que encontraron fue sorprendente. Los niños que estaban dispuestos a demorar la gratificación y esperaron a recibir el segundo malvavisco terminaron teniendo mejores calificaciones, mejores contactos sociales y mejores trabajos, y tienen más éxito en todas las demás áreas de la vida. Esta serie de experimentos demostraron que la capacidad de demorar la gratificación era fundamental para el éxito en la vida.
Lo que en realidad es gratificación demorada. En realidad, es la capacidad de ver en el futuro, es decir, dos Marshmallow mejor que uno, la educación universitaria es mejor que la escuela, los atajos son malos. Esto se aplica a todos los campos de la vida. Si retrasa la gratificación, es decir, su deseo de comprar hamburguesas y patatas fritas en la comida rápida, comerá más sano cuando llegue a casa. Si retrasa la gratificación de jugar videojuegos ahora y en su lugar hace su tarea, obtendrá buenos resultados. El ladrón que puede ver más en el futuro es inteligente que la policía. Él puede ver en el futuro que lo que puede hacer la policía para atraparlo. Gratificación retrasada o gratificación diferida, es la capacidad de resistir la tentación de una recompensa inmediata y esperar una recompensa posterior. En general, la gratificación retrasada se asocia con la resistencia a una recompensa más pequeña pero más inmediata para recibir una recompensa más grande o duradera más tarde.
Ahora voy a decirte algo muy interesante. No fue hasta el siglo 20 que la ciencia llegó a esa conclusión, pero en todas las revelaciones y las Sagradas Escrituras esta es la lección que Dios les enseña. Eso es evitar algunos placeres en este mundo y obtener miles de recompensas mejores en el futuro. Que será eterno y duradero. Así que permítanme concluir que como los experimentos de Marshmallow prueban que la razón del éxito en este mundo es la gratificación retrasada, es decir, la capacidad de ver en el futuro la capacidad de resistir la tentación de una recompensa inmediata y esperar una recompensa posterior, les aseguro que esos las personas que se están absteniendo del pecado y de las malas acciones tienen en realidad la capacidad máxima de ver en el futuro que todos los demás seres humanos. Como están controlando sus deseos de recibir alguna recompensa en el futuro.
El Señor saca a sus mejores soldados de las tierras altas de la aflicción. Si estás angustiado, es para tu comodidad y salvación lo que produce en ti la paciencia y la resistencia. Extraño es el asunto de los justos porque hay algo bueno para él en cada asunto y este no es el caso con nadie excepto con los justos. Si él está feliz, entonces él le agradece a Dios y, por lo tanto, hay algo bueno para él, y si se ve perjudicado, entonces muestra paciencia y, por lo tanto, hay algo bueno para él.
Cuando Dios quiere el bien para su siervo, apresura el castigo por él en este mundo, y cuando Dios intenta mal para su siervo, retiene el castigo por sus pecados hasta que aparezca en el día de la Resurrección.
صدیوں سے سائیکالوجسٹ اس بات پر تحقیق کر رہے ہیں کہ کیوں کچھ لوگ زندگی میں کامیاب ہوتے ہیں اور کچھ نہیں ۔ بیرونی وجوہات کے علاوہ ایک شخص کی شخصیت میں کونسی ایسی خاصیت ہے جو اسے کامیاب بناتی ہے۔ بہت دہائیوں تک اس کے بارے میں سب سے ذیادہ مشہور نتائج اور تحقیق تھے 'آئی کیو" – آئی کیو مکمل شمار ذہانت کا حاصل ِ ہے۔ جو کئی معیاری امتحانوں سے اخز کیا گیا ہے۔ اور انسانی ذہانت کو پرکھنے کے لئے ڈیزائن کیا گیا ہے۔ آئی کیو ایک شمار ہے – جو انسان کی ذہنی عمر کو جو ایک امتحان کے ذریعے حاصل کی جاتی ہے ،اسکی کی طبعی عمر سے تقسیم کر کے حاصل کیا جاتا ہے، جبکہ دونوں سالوں اور مہینوں میں بیان کیے جاتے ہے ۔ حاصل کردہ کَسر کو 100 سے ضرب دے کر آئی کیو کا شمار حاصل کیا جاتا ہے۔
لیکن پھر سائیکالوجی کی تاریخ میں سب سے طویل اور وقت لینے والی تحقیق آتی ہے۔ 1960 میں سٹانفورڈ کے ایک پروفیسر جن کا نام والٹر میشل تھا، انہوں نے اہم سائیکالوجی مطالعو ں کا ایک سلسلہ شروع کیا۔ اور سٹانفورڈ کی 40 سالہ تحقیق میں معلوم ہوا کہ ایک خصوصیت والے لوگ عمو ماً کامیاب ہوتے ہیں ۔ اور وہ آئی کیو نہیں ہے بلکہ ذیادہ آئی کیو والے لو گ مجرم بن سکتے ہیں ، پسماندہ بن سکتے ہیں یا پھر معاشرے میں ہارے ہوئے انسان ہو سکتے ہیں ۔
یہ تجربہ " مارشمیلو تجربے " کے نام سے جانا جاتا ہے۔ یہ ایسے شروع ہوا کہ ہر بچے کو ایک پرائیوٹ کمرے میں لایا گیا، انہیں کرسی پر بٹھایا گیا، اور ان کے سامنے میز پر ایک مارشمیلو رکھا گیا۔ اس موقع پر تحقیق نگار نے بچے کو ایک سودے کی پیشکش کی ۔ تحقیق نگار نے بچے کو بتایا کہ وہ کمرے سے جا رہا ہے اور اگر اس کی غیر حاضری میں بچے نے مارشمیلو نہیں کھایا تو اسے انعام میں ایک اور مارشمیلو دیا جائے گا۔ تاہم اگر بچے نے اس تحقیق نگار کی غیر حاضری میں وہ مارشمیلو کھا لیا تو انہیں دوسرا مارشمیلو نہیں ملے گا۔ اس لئے انتخاب آسان تھا ۔ ابھی ایک ٹریٹ یا بعد میں دو ٹریٹ۔
تحقیق نگارون نے ہر بچے کو 40 سال تک بار ہا نظر میں رکھا۔ جو انہیں نظر آیا وہ حیران کن تھا۔ وہ بچے جو صبر سے اپنی خواھش پر کنٹرول کر رہے تھے اور جنہوں نے دوسرے مارشمیلو کا انتظار کیا، انہوں نے بہتر گریڈ، بہتر معاشرتی رابطے اور مہارتیں ، بہتر نوکریاں اور زندگی میں ذیادہ کامیابی حاصل کی ۔ تجربات کے اس سلسلے نے یہ ثابت کیا کہ فرحت اندوزی میں تاخیر کرنے کی صلاحیت زندگی میں کامیابی کے لئے بہت اہم ہے۔
فرحت میں تاخیر اور صبر سے اپنی خواھش پر کنٹرول درحقیقت ہے کیا۔ یہ مستقبل میں دیکھنے کی صلاحیت ہے۔ مثلاً ، دو مارشمیلو ایک سے بہتر ہیں ۔ کالج کی تعلیم سکول کی تعلیم سے بہتر ہے، مختصر راستے غیردرست ہیں ۔ یہ زندگی کے تمام شعبوں میں لاگو ہوتا ہے۔ اگر آپ فرحت میں تاخیر کریں گے مثلاً فاسٹ فوڈ سے آپ کی برگر اور چپس خریدنے کی خواہش، تو پھر آ پ گھر پہنچ کر صحت مند کھانا کھائیں گے۔ اگر آپ ویڈیو گیم کھیلنے کی فرحت میں تاخیر کریں گے اور اس کی بجائے اپنا سکول کا کام ختم کریں گے تو آپ کو بہتر نتائج ملیں گے۔ وہ چور جو مستقبل میں دیکھ سکتا ہے پولیس سے بہتر ہے۔ ۔ وہ مستقبل میں یہ دیکھ سکتا ہے کہ پولیس اسے پکڑنے کے لئے کیا کیا کر سکتی ہے۔ فرحت میں تاخیر فوری انعام کی آزمائش سے بچنے کی صلاحیت ہے اور بعد کے صلے کا انتظار ہے۔ عموماً فرحت میں تاخیر کو تھوڑے لیکن فوری انعام سے کنارہ کرنے سے جوڑا جاتا ہےتاکہ ذیادہ اور دیر پا انعام حاصل کیا جا سکے۔
اب میں آپ کو کچھ بہت ہی دلچسپ بات بتانے جا رہا ہوں ۔ 20ویں صدی میں جا کر سائنس اس نتیجے پر پہنچی مگر تمام وحی اور مقدس صحیفوں میں یہ سبق خدا آپ کو سکھاتا ہے ۔ یعنی کہ دنیا میں کچھ فرحتوں سے پرہیز کرو اور اس کا صلہ آخرت میں ہزار درجے بہتر پاو ۔ جو دیرپا اور دائمی ھوگا۔ تو مجھے یہ نتیجہ اخز کرنے دیجئے کہ جیسے مارشمیلو تجربہ فرحت میں تاخیر کو دنیا میں کامیابی کا سبب ثابت کرتا ہے۔ مثلاً، مستقبل کو دیکھنے کی صلاحیت، فوری انعام کی آزمائش سے سے کنارہ کرنے اور بعد کے انعام کا انتظار کرنے کی صلاحیت، میں آپ کو یقین دلاتا ہوں کہ جو لوگ خود کو برائی اور گناہ سے روکتے ہیں ان میں درحقیقت مستقبل کو دیکھنے کی صلاحیت دوسرے انسانوں سے ذیادہ ہے۔ کیونکہ وہ مستقبل کے انعام کے لئے اپنی خواہشوں کو قابو کر رہے ہیں ۔
خدا اپنے بہترین سپاہی تکلیف کے پہاڑوں سے لیتا ہے۔ اگر آپ پریشان ہیں تو یہ آپ کے آرام اور نجات کے لئے ہےجو آپ میں صبر اور برداشت کو پیدا کرتا ہے۔ صادق کے کام عجیب ہیں کیونکہ اس کے لئے ہر معاملے میں بھلائی ہے، اور یہ سوائے صادق کے اور کسی کے ساتھ نہیں ہے۔ اگر وہ خوش ہے تو وہ خدا کا شکر کرتا ہےاور اس وجہ سے اس کو ثواب ہوتا ہے اور اگر وہ تکلیف میں ہے تو وہ صبر کا مظاہرہ کرتا ہےاور اس وجہ سے اس کو ثواب ہوتا ہے۔
جب خدا اپنے بندوں کے لئے بھلائی کا ارادہ کرتا ہےتو اس دنیا میں اس کی سزا کے لئے جلدی کرتا ہے اور جب خدا اپنے بندے کے لئے برائی کاا رادہ کرتا ہے تو وہ اس کے گناہوں کی سزا کو روزِحشر تک روکے رکھتا ہے جب وہ اس کے سامنے حاضر ہوں گے۔