Size of the Universe. How big is a billion? How big is a Trillion?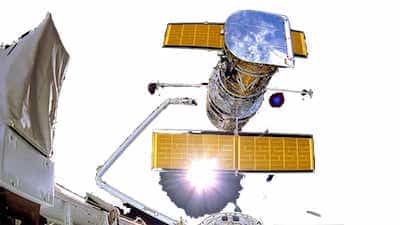 All these estimates mentioned above regarding the size of the
universe
calculated after 1995 Hubble observations and that was the working assessment for the next two decades, until 2016. And now according to Astrophysical Journal over 90 percent of the
galaxies
in the observable
Universe
have yet to be studied. The following decade will see a host of new observatories come online. The Hubble's successor, the James Webb
Space
Telescope, will be launched into orbit in 2018. So expect the number of galaxies to increase to astonishing trillions in number.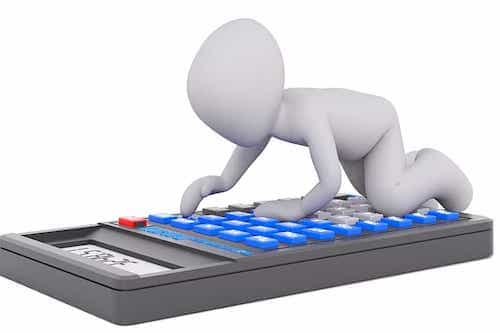 For those who do not have any idea of how big this figure is? If you start counting 1,2,3 with normal speed, then it will take almost 25 years day and night to reach a billion count and almost 25000 years to count a one trillion figure. Everything in this vast and magnificent universe is in
motion
and in perfect harmony with each other.
كل هذه التقديرات المذكورة بالأعلى بخصوص حجم الكون قد تم حسابها بعد ملاحظات هابل عام 1995 وهذا كان العمل لمدة العقدين التاليين إلى عا 2016. و الآن طبقاً لمجلة فزياء الفضاء العلمية فإن 90% من المجرات في الكون الملحوظ جاري دراستها. العقد القادم سيشهد عدد من الإستكشافات. خليفة هابل تليسكوب جاميس ويب سبيس, سيتم إطلاقه في المدار في 2018. لذا توقع أن يزيد عدد المجرات با باتريليونات.
للذين لا يستطيعون تخيل ضخامة هذا الرقم؟ إذا بدأت في العد 1 2 3 بسرعة طبيعية ستستغرق حوالي 25 سنة ليلاً و نهاراً لتصل إلى مليار واحد و 25 ألف سنة لتصل إلى ترليون واحد. كل شئ في هذا الكون الشاسع و الرائع في حركة و تناغم مع بعضهم البعض.
Todas essas estimativas mencionadas acima sobre o tamanho do universo foram calculadas após observações do Hubble em 1995 e essa foi a avaliação de trabalho para as próximas duas décadas, até 2016. E agora, segundo o Astrophysical Journal, mais de 90% das galáxias no universo observável ainda precisam ser estudado. Na década seguinte, uma série de novos observatórios entrará em operação. O sucessor do Hubble, o Telescópio Espacial James Webb, será lançado em órbita em 2018. Portanto, espere que o número de galáxias aumente para impressionantes trilhões em número.
Para quem não tem ideia do tamanho dessa figura? Se você começar a contar 1,2,3 com velocidade normal, levará quase 25 anos dia e noite para chegar a um bilhão de contos e quase 25000 anos para contar um número de um trilhão. Tudo neste vasto e magnífico universo está em movimento e em perfeita harmonia um com o outro.
Todas estas estimaciones mencionadas anteriormente con respecto al tamaño del universo calculado después de las observaciones del Hubble de 1995 y esa fue la evaluación de trabajo para las próximas dos décadas, hasta 2016. Y ahora, de acuerdo con Astrophysical Journal más del 90 por ciento de las galaxias en el Universo observable aún tienen que ser estudiado La próxima década verá una gran cantidad de nuevos observatorios en línea. El sucesor del Hubble, el Telescopio Espacial James Webb, se lanzará a la órbita en 2018. Por lo tanto, se espera que el número de galaxias aumente a asombrosos billones en número.
Para aquellos que no tienen idea de cuán grande es esta cifra? Si comienza a contar 1,2,3 con velocidad normal, le tomará casi 25 años día y noche llegar a mil millones de conteos y casi 25,000 años para contar una cifra de un trillón. Todo en este vasto y magnífico universo está en movimiento y en perfecta armonía el uno con el otro.
کائنات کے سائز سے متعلق اوپر بیان کردہ تمام اندازے 1995 ہبل اوبزرویشن کے بعد تیار کئے گئے اور یہ 2016 تک اگلی دو دہائیوں کی جانچ تھی ۔ اور