Sun and stars actually breathe and their life depend on this.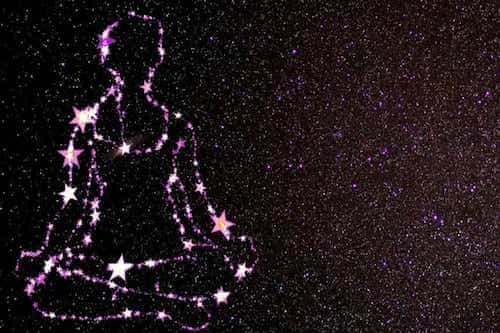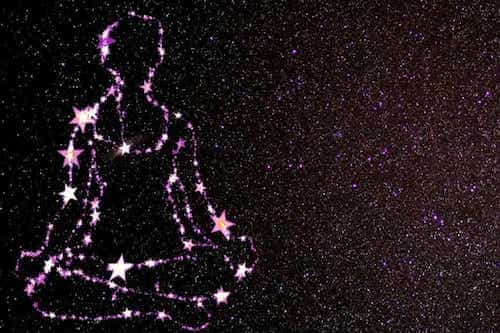 Hydrostatic equilibrium:
All main-sequence stars are in hydrostatic equilibrium, where outward thermal pressure from the hot core is balanced by the inward pressure of gravitational collapse from the overlying layers.
Without Hydrostatic equilibrium Star would finish itself in few hours just like a candle in our homes.
During their lives, stars fight the inward pull of the force of gravity. It is only the outward pressure created by the nuclear reactions pushing away from the star's core that keeps the star intact, alive and burning. If it is not so the star would finish itself in few hours regardless of the amount of fuel and its size, just like a candle in our homes. This expansion and contraction of the star is actually its life, and if it stops, it will be like ending of the rhythm of breathing as in the living beings. O people your sun and stars actually breathe and their life depend on this.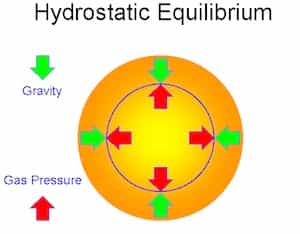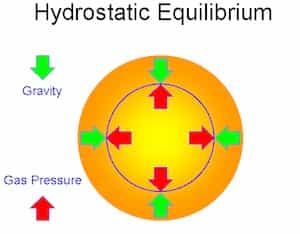 O mankind stars life is a continual competition between gravitational collapse inward and gas pressure radiating & pushing outward causing expansion. Collapsing causes the star to heat up, and expansion makes the star to cool down. Hydrostatic equilibrium occurs when the two conditions are equal & opposite.
Todas as estrelas da sequência principal estão em equilíbrio hidrostático, onde a pressão térmica externa do núcleo quente é equilibrada pela pressão interna do colapso gravitacional das camadas sobrepostas.
Durante suas vidas, as estrelas lutam contra a atração da força da gravidade. É apenas a pressão externa criada pelas reações nucleares afastando-se do núcleo da estrela, que mantém a estrela intacta, viva e ardente. Se não for assim, a estrela acabaria em poucas horas, independentemente da quantidade de combustível e seu tamanho, assim como uma vela em nossas casas. Essa expansão e contração da estrela é, na verdade, sua vida, e se ela parar, será como o fim do ritmo da respiração, como nos seres vivos. Ó pessoas seu sol e estrelas realmente respiram e sua vida depende disso.
A humanidade mostra que a vida é uma competição contínua entre o colapso gravitacional para dentro e a pressão do gás irradiando e empurrando para fora, causando expansão. O colapso faz com que a estrela aqueça e a expansão faz a estrela esfriar. O equilíbrio hidrostático ocorre quando as duas condições são iguais e opostas.
Todas las estrellas de la secuencia principal están en equilibrio hidrostático, donde la presión térmica externa del núcleo caliente se equilibra con la presión hacia adentro del colapso gravitacional de las capas superpuestas.
Durante sus vidas, las estrellas combaten la atracción hacia adentro de la fuerza de la gravedad. Es solo la presión externa creada por las reacciones nucleares que se alejan del núcleo de la estrella lo que mantiene intacta a la estrella, viva y ardiente. Si no es así, la estrella se acabaría en pocas horas independientemente de la cantidad de combustible y su tamaño, como una vela en nuestros hogares. Esta expansión y contracción de la estrella es en realidad su vida, y si se detiene, será como el final del ritmo de la respiración como en los seres vivos. Oh gente, tu sol y tus estrellas realmente respiran y su vida depende de esto.
La vida de las estrellas de la humanidad es una competencia continua entre el colapso gravitacional hacia el interior y la presión del gas que se irradia y empuja hacia afuera, lo que causa la expansión. El colapso hace que la estrella se caliente, y la expansión hace que la estrella se enfríe. El equilibrio hidrostático ocurre cuando las dos condiciones son iguales y opuestas.
تمام مین سیکوئنس ستارے ہائڈروسٹیٹک ایکولبرم میں ہوتے ہیں جہاں گرم مرکز کا باہری تھرمل دباؤ اس کے اوپر کی تہوں کی اندر کی جانب کشش کی سکڑاو کی وجہ کے ذریعے توازن حاصل کرتا ہے۔
اپنی زندگیوں کے دوران، ستارے کشش ثقل کی قوت کے اندرونی سکڑاو سے لڑتے ہیں. یہ صرف جوہری عمل سے پیدا ھوا باھری دباو ھے جو ستارے کے مرکز سے باھر کی طرف جاتا ھے جس کیوجہ سے ستارہ برقرار، زندہ اور جلتا رھتا ھے. اگر ایسا نہیں ہوتا تو ستارہ چند گھنٹوں میں خود ہی ختم ہوجاتا اپنے بے پناہ ایندھن اور سائز کے باوجود بلکل ہمارے گھروں میں جلنے والی ایک موم بتی کی طرح. ستارہ کا یہ پھیلاو اور سکڑاو دراصل اس کی زندگی ہے، اور اگر یہ ختم ھوتا ہے، تو یہ زندہ مخلوق میں سانس کی لڑی کے ٹوٹنے کی طرح کی بات ھے. اے لوگ آپ کا سورج اور ستارے واقعی سانس لیتے ھیں اور ان کی زندگی اس پر منحصر ہے.
اے بنی نوع انسان ستاروں کی زندگی کشش ثقل کے اندرونی سکڑاو اور گیس کے باھری پھیلا دینے والے دباؤ کے درمیان ایک مسلسل مقابلہ ھے. سکڑاو سبب بنتا ہے ستارہ کو گرم کرنے کا، اور پھیلنا ستارے کو ٹھنڈا کرنے کا سبب بنتا ہے. ہائڈروسٹیٹک ایکولبرم اس وقت ہوتی ہے جب دونوں حالات برابر اور مخالف ھوں.