Definition of Injustice. Is Homosexuality a sin?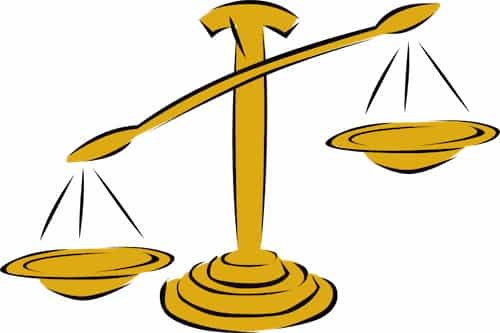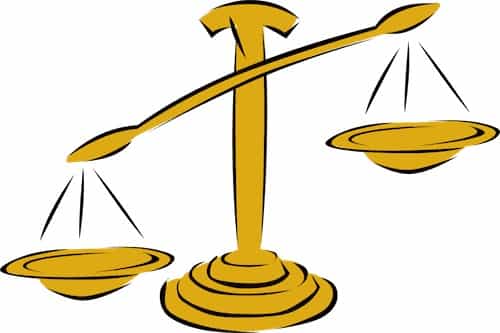 O people I am telling you that trust on
God
and stop doing injustice, He will help you from where you are not expecting. But first understand the concept of Wrongdoing and injustice. Injustice and wrongdoing is treating a thing in a way which it is not meant to be treated. An act that inflicts undeserved hurt. It applies to any act that involves unfairness to another or violation of one's rights. Injustice can be with anything animate or inanimate. I tell you how, consider you live in an apartment and in the center of your living room there is a table. Now if you only change its place and put it outside your apartment in the corridor it will become an injustice not only to the table but also with the corridor and all residents of that building. So using a thing in a way which it is not supposed to use is injustice. Now consider a knife it is meant to be used as an instrument to cut various stuff like fruits vegetables but if you use it to injure someone then you are doing injustice not only to that person but also with the knife. Same is the
matter
with all your organs God has made your hands, foot, tongue and lips to perform your day to day tasks and not to hurt someone. Your sex organs are meant to be used for lawful interactions with spouses you lawfully possess and not for illicit relationships.
Homosexuality in Religions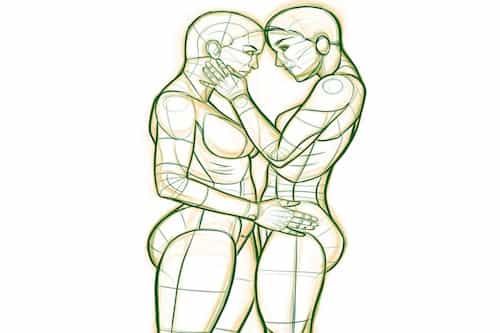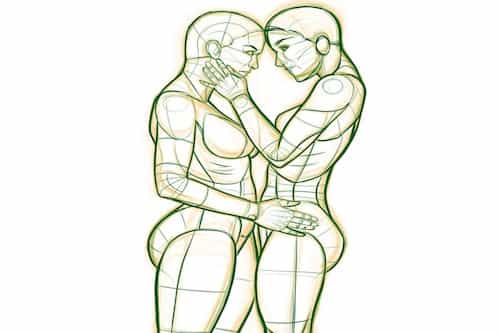 Homosexuality is not a sin, Its all Natural!
Let me also respond here on the homosexuality issue about which many prominent minds among you say that its not a sin but it is all natural and present everywhere in nature. They say if there is any God than He has made it like this as this trait of homosexuality is present in many animal species. Almost 20% of monkeys are homosexual.
A logical Reply to Modern supporters.
Now the logical reply is that there are number of other things which animals do but for you as human beings are wrong like killing, stealing and making sex unlawfully with others wife and daughters etc. But for these things you never argued that because animals do all this….. so its all natural and no sin in doing that.
أيّها الناس إنّما أدعوكم إلى الثقة في الله، والتوقف عن ارتكاب الظلم؛ وسوف يُساعدكم الله من حيث لا تحتسبون. ولكن يجب عليكم أولًا فهم مُصطلح الظلم وارتكاب المعاصي؛ إن الظلم وارتكاب المعاصي يعني مُعالجة شيءٍ ما بطريقةٍ ما لا تصلح لهذا الأمر. وفعل ذلك يُؤدي إلى حدوث ضررٍ غير مُستحق. وذلك ينطبق على أي فعلٍ يتضمن عدم العدل بين الأخرين، أو الاعتداء على حقوق الأخرين. يُمكن أن يقع الظلم على أيّ كائنٍ حيّ أو جماد. وسأخبركم كيف يُمكن ذلك، تخيّل أنّك تعيش في شقة، وتوجد طاولة في وسط غرفة المعيشة. ولكنّك إذا قمت بنقلها خارج شقتك ووضعها في الممر؛ فسوف يُعتبر ذلك ظلمًا، ليس للطاولة فقط، بل لجميع المارة وسكان المبني بالكامل. ولذا فإن استخدام أيّ شيء بطريقةٍ غيرمُخصصة لهذا الشيء يُعتبر ظلمًا. الأن تخيّل سكينًا، الهدف منها أن تُستخدم كأداة في قطع الأشياء كالفاكهة والخضروات، ولكن إذا استخدمتها لتجرح بها شخصًا ما، فإنّم بذلك تُمارس ظلمًا؛ ليس فقط على الشخص الذي قمت بإيذائه، بل على السكين أيضًا. ونفس الشيء مع جميع أعضائك؛ فالله قد خلق لك الأيدي، الأقدام، اللسان، والشفاه لكي تُؤدي مهامك اليوميّة، وليس من أجل إيذاء الأشخاص. وأعضاؤك التناسلية خُلقت لكي تُستخدم في العلاقات الشرعية مع زوجتك، وليس في العلاقات المُحرّمة.
وبالمناسبة، دعونا نجيب أيضًا على قضية "المثليّة الجنسيّة"، والتي دار حولها لغطٌ كبيرٌ طوال عقود، حيث يقولون أنّها ليست إثمًا، بل إنّها شيءٌ طبيعيّ وموجود في كل مكانٍ في الطبيعة. فهم يقولون لو كان هناك "إله" لابد أنّه خلق "المثلية الجنسيّة" مثلما خلق الأشياء الأخرى، لأنّها توجد في العديد من فصائل الحيوانات. ف 20% من القرود تقريًا يمارسون المثليّة الجنسيّة. ولكن حينئذ يكون الرد المنطقيّ، هناك عدد من الأشياء الأخري التي تقوم بها الحيوانات، ولكنّنا نراها كبشر أفعالًا خاطئة مثل :القتل، السرقة، ومُمارسة الجنس بشكلٍ غير شرعي من الزوجات والبنات، إلى آخر تلك الأمور. ولكنّك لم تقل أنّ تلك الأشياء مُباحة؛ فقط لأن الحيوانات تُمارسها بشكلٍ طبيعيّ وبدون شعورٍ بالذنب.
Ó povo estou lhes dizendo que confiam em Deus e deixem de fazer injustiça, Ele os ajudará de onde não estão esperando. Mas primeiro entenda o conceito de Erradicação e injustiça. Injustiça e transgressão é tratar uma coisa de uma maneira que não é para ser tratada. Um ato que inflige ferido imerecido. Aplica-se a qualquer ato que envolva injustiça para com outra pessoa ou violação de seus direitos. Injustiça pode ser com qualquer coisa animada ou inanimada. Eu lhe digo como, considere você mora em um apartamento e no centro da sua sala de estar há uma mesa. Agora, se você só mudar de lugar e colocá-lo fora do seu apartamento no corredor, isso se tornará uma injustiça não apenas para a mesa, mas também para o corredor e todos os moradores daquele prédio. Então, usar uma coisa de uma maneira que não deveria usar é injustiça. Agora, considere uma faca que serve para ser usada como um instrumento para cortar várias coisas, como frutas, legumes, mas se você usá-lo para ferir alguém, então você está fazendo injustiça não só para essa pessoa, mas também com a faca. O mesmo acontece com todos os seus órgãos Deus fez suas mãos, pés, língua e lábios para realizar suas tarefas do dia a dia e não para ferir alguém. Seus órgãos sexuais devem ser usados ​​para interações legais com cônjuges que você possui legalmente e não para relacionamentos ilícitos.
Deixe-me também responder aqui sobre a questão da homossexualidade sobre a qual muitas mentes proeminentes entre vocês dizem que não é um pecado, mas é tudo natural e presente em toda parte na natureza. Eles dizem que se existe algum Deus do que Ele fez assim, este traço de homossexualidade está presente em muitas espécies animais. Quase 20% dos macacos são homossexuais. Agora, a resposta lógica é que há várias outras coisas que os animais fazem, mas para você os seres humanos estão errados como matar, roubar e fazer sexo ilegalmente com outras mulheres e filhas etc. Mas, para essas coisas, você nunca argumentou isso porque os animais fazem isso. tudo isso é tudo natural e não há pecado em fazer isso.
Oh gente que les digo que confíen en Dios y dejen de hacer injusticia, Él los ayudará desde donde no están esperando. Pero antes comprende el concepto de maldad e injusticia. La injusticia y el mal es tratar una cosa de una manera que no debe ser tratada. Un acto que inflige daño inmerecido. Se aplica a cualquier acto que implique injusticia a otro o violación de los derechos de uno. La injusticia puede ser con cualquier cosa animada o inanimada. Te digo cómo, considera que vives en un departamento y en el centro de tu sala de estar hay una mesa. Ahora bien, si solo cambia su lugar y lo coloca fuera de su apartamento en el corredor, se convertirá en una injusticia no solo para la mesa sino también para el corredor y todos los residentes de ese edificio. Entonces, usar una cosa de una manera que no se supone que debe usar es una injusticia. Ahora considere un cuchillo que está destinado a ser usado como un instrumento para cortar diversas cosas, como frutas, vegetales, pero si lo usa para lastimar a alguien, entonces está haciendo una injusticia no solo con esa persona, sino también con el cuchillo. Lo mismo ocurre con todos sus órganos Dios ha hecho sus manos, pies, lengua y labios para realizar sus tareas cotidianas y no lastimar a nadie. Sus órganos sexuales están destinados a ser utilizados para interacciones legales con cónyuges que legítimamente posee y no para relaciones ilícitas.
Permítanme también responder aquí sobre el tema de la homosexualidad sobre el cual muchas mentes prominentes entre ustedes dicen que no es un pecado, sino que es completamente natural y está presente en todas partes en la naturaleza. Dicen que hay Dios de lo que lo ha hecho así, ya que este rasgo de la homosexualidad está presente en muchas especies animales. Casi el 20% de los monos son homosexuales. Ahora la respuesta lógica es que hay muchas otras cosas que hacen los animales, pero para ti, como seres humanos están equivocados, como matar, robar y hacer sexo ilegalmente con otras esposas e hijas, etc. Pero por estas cosas nunca discutiste eso porque los animales hacen esto todo así que es todo natural y no hay pecado al hacer eso.
اے لوگومیں تم سے کہہ رہا ہوں کہ خُدا پر بھروسہ کرو اور نا انصافی کرنا چھوڑ دو۔ وہ تمہاری وہاں سے مدد کرے گا جہاں سے تم سوچ بھی نہیں سکتے۔ لیکن پہلے غلط کاموں اور ناانصافی کے تصور کو سمجھو۔ نا انصافی اور غلط کام کا مطلب ہے کسی چیز کے ساتھ یا اس کی طرف وہ رویہ رکھنا جو نہیں رکھنا چاہئے۔ وہ کام جس سے کسی کو بےجا دُکھ پہنچے۔ اس میں وہ ہر عمل شامل ہے جو دوسروں کے ساتھ ناجائز طور پر کیا جائے یا جس سے کسی کی حق تلفی ہو۔ ناانصافی کسی کے ساتھ بھی ہو سکتی ہے چاہے وہ جاندار ہو یا بےجان۔ میں تمہیں بتاتا ہوں کیسے۔ سوچئے کے آپ ایک اپارٹمنٹ میں ررھتے ھیں اور اس کے ڈرائنگ روم کے مرکز میں ایک میز ہے۔ اب اگر آپ محض اس کی جگہ تبدیل کر دیں اور اسے اپنے اپارٹمنٹ کی راہداری میں رکھ دیں تو یہ نہ صرف اس میز اور راہداری کےساتھ ناانصافی ہو گی بلکہ ان سب لوگوں کے ساتھ بھی جو اس عمارت میں رہتے ہیں ۔ اب چُھری کو لے لیں جو مختلف چیزوں کو کاٹنے لئے ایک اوزار کے طور پر بنائی گئی ہے جیسے کہ پھل اور سبزی لیکن اگر آپ اسے کسی کو زخمی کرنے کے لئے استعمال کریں تو یہ نہ صرف اس شخص کے ساتھ ناانصافی ہوگی بلکہ چھُری کے ساتھ بھی۔ یہی بات آپ کے تمام اعضاء پر لاگو ہوتی ہے۔ خُدا نے آپ کے ہاتھ ، پیر، زبان اور ہونٹ بنائے ہیں تاکہ آپ روزمرہ کے کام سر انجام دے سکیں نا کہ ان سے دوسروں کو زخمی کریں۔ آپ کے جنسی ا عضاء کا صحیح استعمال میاں بیوی کے بیچ جائز تعلقات میں ہےنا کہ ناجائز رشتے اور زنا کے لئے۔
مجھے یہاں ہم جنسیت پر بھی بولنے کا موقع دیں ۔ آپ کے بیچ بہت سے جانے مانے دماغ یہ کہتے ہیں کہ یہ گناہ نہیں ہے بلکہ قدرتی ہے اور قدرت میں ہر جگہ موجود ہے۔ وہ کہتے ہیں کہ اگر کوئی خُدا ہے تو اس نے ایسے ہی بنایا ہے کیونکہ ہم جنسیت کا جز کئی جانوروں کی اقسام میں پایا جاتا ہے۔ تقریباً 20 فیصد بندر ہم جنس ہوتے ہیں ۔ اب معقول جواب یہ ہے کہ بہت سی ایسی چیزیں ہیں جو جانور کرتے ہیں لیکن انسانوں کے لئے وہ غلط ہیں جیسے کہ قتل، چوری، کسی دوسرے کی بیوی یا بیٹیوں سے ناجائز جنسی تعلقات رکھنا وغیرہ غیرہ۔ لیکن ان باتوں پر تم نے کبھی یہ بحث نہیں کی کہ کیونکہ جانور یہ سب کرتے ہیں تو یہ قدرتی ہے اور اسے کرنے میں کوئی گناہ نہیں۔