People Living in USA and Europe are not bad. Naming rights and Adam's superiority. Religious societies are not based on knowledge and science.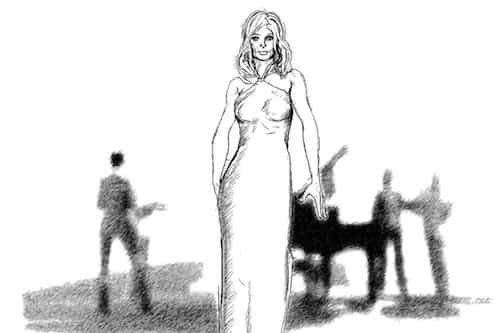 O people you who call yourselves believers, people living in west and in developed countries or those who apparently do not believe in
God
or your
religion
are not bad. In fact it is you who are wrong. In fact God can replace you with them and make them believers than they will have pleasure of both worlds and your Lord is all able to do that. Your Lord will replace you from them if you will not correct yourselves. They are not like those communities mentioned in the
scriptures
upon whom God sent his punishments. In fact it is you. The majority of them are still practicing good in their societies. They have tolerance, honesty, they don't lie as much as you do, they take care of each other. They have some personal
evils
which God can remove. All the time they consider what God has created around them and think on the
creation
of the heavens and the
earth
.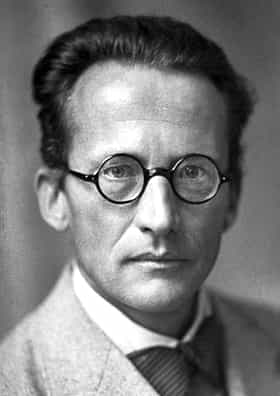 All their great minds who study research on the creation all around them are better than you. You say that
fire
will not touch you except for a few days while the others will abide therein forever. Have you taken any oath any promise from your Lord or do you say about God that which you do not know.
Stephen Hawking, Alan Turing, Rosalind Franklin, Richard Dawkins, Christopher Hitchens, Daniel Dennett, Steven Weinberg, Paul Kurtz, Edward Wilson, and many more great minds are better than you. They are agnostics or skeptic because of the irrational religious dogmas. But they are good people and know their duties towards their societies. They could not believe in that God because they were thinking minds. While your Lord is all knowledge, all logic, all rationale. He is the light of the heavens and the Earths.
Naming rights and Adam's superiority
This is really strange that your Lord created Adam and taught him the names of all things. Adam is the one who knew name of the things that Angels didn't know. This is the basis of all human knowledge. This is the reason of Adam's superiority over all other creation and his qualification for vicegerent of Earth. You can see that all collective human knowledge is actually naming of things all around us. We discover new things new formulas new theories new concepts. Have you seen that those developed nations which in your eyes are non believers they actually have all the naming rights of all that around you. From a small machine to everything on planet earth from virus bacteria to all sky all universe around you all animate and inanimate things. They have a better right to be called vicegerent of Earth, or is it you?
Human Rights in developed countries
Compare the level of freedom the level of human rights available in these nations with yourselves. Moral standards and social welfare standards in those nations have never been seen throughout human history except for few years. These nation give you the same rights of citizenship which their own people enjoying while your treatment even with each other is like an enemy treating its enemy.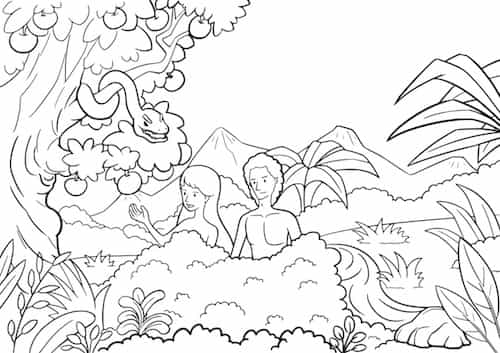 Creativity grows only where there is freedom of thought
Your communities have not produced a single mind of that level in last thousand years. Because your communities are not based on knowledge and science. Innovation and creativity require an environment of freedom, in which the mind can roam freely and create. Creativity grows only where there is freedom of thought, freedom of thought of all kinds. It doesn't grow and flourish in a society where there are restrictions on thoughts. You can say, but we have not restricted anyone to think and get new ideas in science and technology. But the problem is that mind doesn't work like this. That is it doesn't work in this way that as a society we say look we are giving freedom of thought to our intelligent minds on these fields of A, B and C but these intelligent minds are not allowed to think on the other fields D, E and F etc. Only Freedom of every type make a society where new ideas, inventions take place. Freedom to an extent that you can question about anything and get answers not punishments. A society where only logic prevails. In today's world which ever view has logic and rationality it succeeds.
Censorship and a block in mental freedom, kill all creativity. It is not so hard to see the conflict between the inquiring mind's need to examine the world and discover the answers, and the religious mind's conviction that all answers have been given already. Remember what happened to Giordano Bruno in 1600 and to Galileo Galilei 33 years later because they supported heliocentrism (that the Sun, and not the Earth, is at the center of the cosmos), thus opposing the official dogma of the Roman Catholic Church.
أيّها النّاس الذين تدّعون أنّكُم مؤمنين، إن النّاس الّذين يعيشون في الغرب او في الدول النامية او هؤلاء الّذين لا يؤمنون بالله او بديانتكم ليسوا سيّئين! في الحقيقة فأنت هو المُخطئ، فإن الله قادر على أن يضعك أنت مكانهم ويجعلهم مؤمنين وينالون السّعادة في الدنيا والآخرة فربُّك تعالى لدية كل القدرة على فعل ذلك. إنّ ربّك سيُبدّل أماكنكُم إن لم تصلحوا أنفسكُم، فهم ليسوا كهذة المجتمعات الذين عاقبهم الله والمذكورة بالكتاب المقدّس، فإن معظمهم لا يزالوا يمارسون الأفعال الجيّدة في مجتمعاتهم، فهم يمتلكون الأمانة والتسامح والصّدق ولا يكذبون بقدر ما تفعلون ويهتمّون ببعضهم البعض كما أنّهم لديهم بعض العيوب الشخصيّة التي يستطيع الله إزالتها، فعليك دائما بأن تنظر إلي خلق الله من حولك، وتؤمن بأن الله الذي خلق السماوات والأرض قادر علي كل شئ.
إن كل العقول العظيمة التي درست الأبحاث عن ان المخلوقات حولهم أفضل منك. أنت تدّعي أن النار لن تلمسك سوى بضعة أيّام صغيرة ولكن الآخرون سيبقون خالدين في النار إلى الأبد. هل أتخذتم أيّ وعد او قسم من ربّكم بهذا أم أنّكم تقولون عن الله مالا تعلمون؟
إن نيوتن وآلان تورنج وروزاليند فرانكلين وبول كورتز وكريستوفر هيتشنز والكثير من العقول العظيمة الأخرى أفضل منك لأنهم أفادوا البشرية بعملهم، بينما كانوا ملحدين أو مشكّكين بسبب بعض العقائد الدينيّة الغير منطقيّة، ولكنّهم كانوا أناس جيدين يعلمون واجباتهم تجاه مجتمعاتهم، فهم لم يؤمنوا بالله لأنّهم اعتقدوا أنّهم يفكّرون بالمنطق، لكن الله هو العليم البصير وهو نور السّماوات والأرض.
إنّه أمرٌ غريب حقًّا أن الله خلق آدم وعلّمه الأسماء كلّها، آدم الذي علم الأسماء كلّها التي لم يعرفها الملائكة، ويعد هذا هو أساس كل المعرفة الإنسانيّة، وبُمكنك أن ترى أن جميع المعارف الإنسانيّة مُسمّاه من الأشياء حولنا، فنحن نكتشف أشياء ووصفات ونظريّات ومفاهيم جديدة، فهل ترى أن كل الدول المتقدّمة الغير مؤمنه في نظرك لديهم بالفعل كل الأسماء والمعارف الصحيحة لما هو حولك؟ بداية من الآلة الصغيرة وحتّى كل شيئ على كوكب الأرض من الفيروسات والبكتريا إلى السّماء وكل العالم من حولك وكل الكائنات الحيّة والغير حيّة، فهل هؤلاء هم من لديهم الحقّ أن يكونوا الخلفاء في الأرض أم أنت؟قارن مستوى الحريّات وحقوق الإنسان الموجودة في تلك الدول مع أنفسكم، فالمعايير الأخلاقيّة والرفاهيّة الإجتماعيّة في هذة الدول لم تكن موجودة من قبل في تاريخ البشر سوى لسنوات قليلة، فهذة الدول وفّرت لك نفس الحقوق التي يمتلكها مواطنيها بينما أنتُم تتعاملون مع بعضكم البعض كعدو يتعامل مع عدو آخر.
لم تنتج مجتمعاتنا عقل واحد من هذا المستوى منذ ألف عام مضى، لأن مجتمعاتنا لا تعتمد على المعرفة والعلم، فالإبتكار والإبداع يتطلب بيئة مليئة بالحرية، حتي يتمكن العقل أن يتجوّل بحريّة وإبداع، فالإبداع لا ينمو إلا عندما تتوفّر حريّة التفكير بجميع أنواعها، ولا يزدهر في مجتمع ملئ بالقيود الفكريّة. يمكنك القول ولكنّنا لم نمنع أحد من التفكير أو من الحصول على أفكار جديدة في العلوم والتكنولوجيا، ولكن المشكلة هي أن العقل لا يعمل هكذا، فهو لا يعمل بهذة الطريقة مثل أن المجتمع يقول: أنظروا، نحنُ نعطيكم حريّة التفكير لعقولكم النابغة في مجال أ و ب وث ولكن غير مسموح بالتفكير في مجال ج و ح و خ و .. إلى آخره. فالحريّة هي التي تجعل المجتمع ملئ بالأفكار الجديدة والإختراعات، الحريّة إلى الحدّ الذي يمكن فيه السّؤال عن أيّ شئ والحصول على إجابات و ليست عقوبات! وفي عالمنا اليوم فإن المجتمع الذي يسوده العقل والمنطق هو المجتمع الناجح.
إن الرقابة علي الحرية العقلية والفكريّة تقتل الإبداع، و ليس من الصعب أن نرى الصراع بين حاجة العقل لدراسة العالم ومعرفة الإجابات، وقناعة العقل بأن الدين قد أعطى جميع الإجابات بالفعل. تذكّر ما حدث لجيوردانو برونو في عام 1600 ثم غاليليو غاليلي بعد 33 سنة لأنها تدعم مركزيّة الشمس (أيّ أن الشّمس وليست الأرض) وكان هذا يعارض العقيدة الرسمية للكنيسة الكاثوليكية الرومانية.
那些自称为信徒的人,生活在西方发达国家的人或是显然不相信上帝的人,也或是那些自认为自己信仰的宗教还不错的人,事实上你们都错了。其实神可以取代你们,让你们成为信徒,而并不是同时获得两个世界的乐趣,你们的主都有能力这么做。如果你不及时改正自己,你的主将会让他们取代你。他们的做法不像上帝在经文中提到的那些条条框框一样。事实上,你是这样的。他们中的大部分人在社会中仍在坚持做好事。他们宽容、有诚实,他们不像你说那么多谎言,他们相互照顾对方。上帝可以赦免这些人所犯的错事。他们始终认为上帝都围绕着他们,思考并实践创建天堂和地狱。
他们所有伟大的思想都在研究如何创造一个比现在更好的世界。你认为他们永远都不会接触到你,但事实上几天后,其他人会永远停留在你的心里。你已经在你的主那里承诺了誓言,这些也许你都不知道。
牛顿、艾伦·图灵、罗莎琳德·富兰克林、保罗·库尔茨、克里斯托弗·希琴斯,这些人的都比你伟大而且头脑都比你聪明。他们是不可知论或怀疑论的相信者,都是因为这些不合理的宗教教条。但他们确实是好人,他们对社会做出了巨大的贡献。他们不相信上帝,因为他们在头脑中思考过。尽管你的主充满了知识、文化、逻辑,但他是天堂和地狱的光。
非常奇怪的是,你的主创造了亚当并教会了他所有事物的名字。亚当是一个知道事物名字的人而天使却不知道。这是所有人类知识的基础。这就是亚当优于所有其他造物者和他对地球恶劣资格的原因。你可以看出,所有人类掌握的实际上只是我们身边事物的名字。我们探索出的新事物和概念。在你们眼中看到的发达国家的不是好信徒的人,他们实际上只是拥有给新事物命名的权利。小到病毒、细菌,大到机器人再到宇宙中的一切有生命或没有生命的事物。他们有一个更好的权利被称为邪恶的地狱,或者这是你吗?
比较这些国家的人权水平和你自己的水平。不难发现,除了近些年,这些国家的道德标准和社会福利标准从未在整个人类历史中出现过。这些国家给予人们同等的权利,让自己国家的人民享受生活,而给你的待遇就像对待自己国家的敌人一般。
社会在过去的一千年中一直没有达到那种水平。社会的产生并不是基于科学和理论。创新和创造力需要一个自由的环境,这样心灵才能自由地开发和创造。因为创造力只在有思想自由的地方才会发展。在一个有思想限制的社会中,创造力没有任何成长和思考的空间。你可以说,我在科学技术方面没有任何发展的限制,但问题是,心灵的发展并不是如此。也就是说,在一个社会中,我们可以在A、B、C这些领域自由地发展思想,可是D、E、F等等这些我们还不熟悉的领域呢。只有自由,才能创造出新的思想,实现一个发展中的社会。一旦自由达到了一定程度,你将会对任何事物产生疑问,任何答案都不会因所谓的不正确而受到惩罚。这一切都只会发生在一个逻辑清晰自由的社会。在当今世界,任何观点都有他自己的逻辑性和合理性。
对精神的束缚,扼杀了创造力。想看到内心和探索世界之间的冲突并不难,答案自在其中。想想在1600年,Giordano Bruno和33年后的伽利略身上发生的故事,日心论与地心论的争执就能看出,这就是反对罗马天主教会的官方教条的典型案例。
ای هندوها و بودائی ها، شما ملت بزرگی هستید. من دستم را به سمت شما دراز می کنم. مطمئن باشید خداوند شما یکی است. خداوندِ ابراهیم، موسی، راما، کریشان، سیذارتا، مسیح و محمد. خداوندِ یهودیان، مسیحیان، مسلمانان و
ای کسانی که خود را با ایمان می پندارید، مردم کشورهای غربی و توسعه یافته و کسانی که به خداوند و یا دین شما اعتقادی ندارند، انسان های بدی نیستند. درواقع این شما هستید که در اشتباهید. خداوند می تواند آن ها را با شما جایگزین کند و آن ها را مومن گرداند و آن ها خیرِ دنیا و آخرت را خواهند داشت و پروردگار شما توانایی تمام این ها را دارد. و خداوند این کار را خواهد کرد اگر خود را اصلاح نکنید. آن ها مانند اقوامی که در کتب آسمانی به آن ها اشاره شده است و خداوند بر آن ها خشم گرفت و عذاب نازل کرد نیستند. درواقع شما هستید. بسیاری از آن ها هنوز رفتارهای خوبی از خود در جامعه شان نشان می دهند. آن ها تحمل و صداقت دارند و به اندازه شما دروغ نمی گویند، آن ها مراقب یکدیگر هستند. یک سری ویژگی های منفی دارند که خداوند می تواند آن ها را رفع کند. آن ها تمام مدت آفریده های خداوند را در نظر دارند و به خلقت آسمان ها و زمین فکر می کنند.
تمام متفکرین و دانشمندانی که بر روی آفریده های خداوند که در اطرافشان قرار دارد تحقیق می کنند بر شما برتری دارند. شما می گویید آتش بر شما نازل نمی شود مگر برای چند روز اما دیگران تا ابد در آن خواهند سوخت. آیا خداوند به شما وعده ای داده است و یا این که چیزی به خدا نسبت می دهید که از آن اطلاعی ندارید.
نیوتن، آلن تورینگ، فرانکلین، پاول کورتز، کریستوفر هیچنز و بسیاری دانشمندان دیگر از شما برتر هستند. آن ها به خاطر تعصبات غیرمنطقی مذهبیون اعتقاد خود را به خدا از دست دادند. اما آن ها انسان های خوبی بودند و از وظایف خود در قبال جامعه به خوبی آگاه بودند. آن ها نمی توانستند به خدای شما اعتقاد داشته باشند چون آنان تفکر می کردند. در حالی که خداوند سرشار از دانش، حکمت، و منطق است. او نور آسمان ها و زمین است.
این بسیار عجیب است که خداوندِ شما، آدم را آفرید و نام تمام چیزها را به او آموخت. آدم کسی است که نام تمام چیزها را می دانست حتی آن هایی که فرشتگان نمی دانستند. این دلیل برتری آدم بر تمام مخلوقات و جانشینی او بر روی زمین است. می بینید که تمام دانش انسان درواقع نام چیزهای اطرافمان است. ما چیزهای جدیدی از جمله فرمول ها، تئوری ها و مفاهیم جدید کشف می کنیم. آیا دیده اید که کشورهای توسعه یافته که از دید شما مومن نیستند، درواقع تمام علوم را می دانند. از یک دستگاه کوچک گرفته تا تمام چیزهایی که بر روی کرۀ زمین وجود دارند از جمله ویروس و باکتری و تمام آسمان وتمام جهان. آن ها حق بیشتری برای جانشین شدن بر روی زمین دارند، و یا شما؟
سطح آزادی و حقوق بشر را در این کشورها با کشور خود مقایسه کنید. استانداردهای اخلاقی و استانداردهای رفاه اجتماعی در آن کشورها در طول تاریخ بشر مگر چند سال دیده نشده است. این کشورها همان حقوق شهروندی که به مردم خود می دهند به دیران می دهند در حالی که رفتار شما با یکدیگر مانند دو دشمن است.
جوامع شما در چند هزار سال گذشته به این سطح دست نیافته اند. به این دلیل که جوامع شما بر اساس دانش و علم پایه گذاری نشده اند. نوآوری و خلاقیت نیازمند محیطی آزاد هستند، جایی که ذهن بتواند آزادانه بگردد و خلق کند. خلاقیت تنها در جایی رشد می کند که آزادی فکر وجود داشته باشد، آزادی فکر از هر جهت. خلاقیت جایی شکوفا نمی شود که برای فکرها ممنوعیت قائل شده باشند. شما می توانید بگویید که ما جلوی فکر کردن و دادن طرح های جدید در زمینه های علم و تکنولوژی را نگرفته ایم. اما مشکل اینجاست که ذهن این گونه کار نمی کند. این طور نیست که به عنوان یک جامعه بگوییم که به متفکران در فیلدهای A و B و C آزادی می دهیم اما این متفکرین اجازه ندارند که بر روی موارد D و E و F فکر کنند. تنها آزادی از هر نوع است که می تواند کاری کند جامعه افکار و ابداعات جدیدی تولید کند. آزادی تا جایی که شما بتوانید دربارۀ هر چیزی سوال کنید و به جای تنبیه، جواب سوالتان را دریافت کنید.جامعه ای که تنها منطق بر آن جکفرماست. در دنیای امروز هر دیدگاهی که منطق داشته باشد پیروز خواهد شد.
سانسور و مسدود کردن، تمام خلاقیت را از بین می برد. دیدن تناقض بین نیاز ذهن به کشف تمام پاسخ ها، و دیدگاه مذهبی که تمام پاسخ ها را خود می دهد، کار دشواری نیست. یادتان باشد که در سال 1600 چه اتفاقی برای برونو افتاد و 33 سال بعد از آن برای گالیله، که مرکزیت خورشید را مطرح کردند، فقط به این دلیل که بر خلاف عقاید کلیسای کاتولیک روم.
О, люди, которые называют себя верующими, живущие на западе и в развитых странах, или те люди, которые, видимо, не верят в Бога или вашу религию – не плохие. На самом деле, неправы вы. В действительности, Господь может заменить вас ими и обратить их в веру, как следствие, им выпадет возможность насладиться двумя разными мирами, и Бог может так сделать. Ваш Господь заменит вас ими, если вы не исправитесь. Они не похожи на упомянутые в Священных Писаниях общины, которым Бог послал наказание. На самом деле, сходство с ними есть у вас. Большинство из них хорошо ведет себя в обществе. Они толерантны, честны, они не лгут так, как вы, они заботятся друг о друге. У них есть какие-то личные пороки, от которых Бог их может избавить. Они все время думают о том, что вокруг них было создано Богом и о создании небес и Земли.
Все те великие умы, которые занимаются изучением создания всего, что их окружает – лучше вас. Вы утверждаете, что вас огонь не коснется, за исключением нескольких дней, другие же будут гореть в огне вечно. Или Бог давал вам клятву или обещание, или же вы говорите о том, о чем вы не знаете.
Ньютон, Алан Тьюринг, Розалинд Франклин, Пол Куртц, Кристофер Хитченс и многие другие великие умы – лучше вас. Они являлись агностиками или скептиками из-за иррациональных религиозных догм. Но они были хорошими людьми и выполняли свои обязанности перед обществом. Они не могли поверить в существование Бога в силу того, что они были мыслителями. В то время как о существовании вашего Господа известно, оно полностью логично и рационально. Он несет свет небесам и Земле.
Действительно странно, что ваш Господь создал Адама и научил его названиям всех вещей. Адам знал названия тех вещей, о которых не знали ангелы. Это является основой всех человеческих знаний. Это и является причиной превосходства Адама над всеми другими созданиями и его наместничества на Земле. Вы знаете, что именно благодаря человеческим знаниям всему, что нас окружает, дается название. Мы открываем новые формулы, теории и концепции. Те развитые нации, которые, по-вашему, не являются истинными верующими, на самом деле имеют право на присваивание названия всему, что вас окружает. От небольших механизмов до всего на планете, включая вирусные бактерии, небо, вселенную, все живое и неживое. У них есть больше прав называться наместниками Земли, или это право принадлежит вам?
Сравните уровень свободы и человеческих прав этих стран с вашими собственными. На протяжении всей истории человека у этих стран не было таких норм морали и соцобеспечения, за исключением последних лет. Эти страны предоставляют вам такие же гражданские права, как и своим собственным народам, в то время как вы относитесь друг к другу, как к врагам.
За последнюю тысячу лет ваше общество не дало ни одной мысли подобного уровня. Потому что в основе вашего общества лежат не знания и наука. Для инноваций и творчества необходима свобода, благодаря которой разум не стеснен и может творить. Творчество живет только там, где есть свобода мысли, в любом ее проявлении. Оно не будет жить и процветать в обществе, где мыслить запрещено. Конечно, вы можете сказать, что не ограничиваете ничью свободу мысли и не запрещаете никому заниматься наукой и технологиями. Но проблема в том, сознание человека так работать не может. Оно не может так функционировать в обществе, в котором могут сказать: «Мы даем свободу мысли нашим интеллектуалам в области А, Б и В, но им нельзя размышлять на такие темы, как Г, Д и т.д.». Только Свобода любого рода может создать общество, в котором будут появляться новые идеи и изобретения. Свобода такого уровня, что на любой ваш вопрос вы получите ответ, а не наказание. Общество, в котором правит логика. В современном мире, в котором точка зрения логична и рациональна.
Цензура и запрет на психологическую свободу убивает творчество. Не трудно заметить наличие конфликта между пытливым человеческим сознанием, которое жаждет исследовать мир и находить ответы, и религиозным сознанием и убеждениями, которые говорят, что на все вопросы уже есть ответы. Помните, что случилось с Джордано Бруно в 1600 и Галилео Галилеем 33 года спустя, потому что они поддерживали гелиоцентризм (что Солнце, а не Земля находится в центре космоса), а значит, выступали против официальной догмы Римско-Католической Церкви.
Oh pueblo vosotros que os llamáis creyentes, gente que vive en el oeste y en los países desarrollados o aquellos que al parecer no creen en Dios o vuestra religión no son malos. De hecho, son ustedes quienes están equivocados. De hecho, Dios puede reemplazarlos con ellos y hacerlos creyentes, entonces ellos tendrán placer de ambos mundos y su Señor es capaz de hacerlo. Tu Señor te reemplazará con ellos si tú no cambias. No son como las comunidades mencionadas en las Escrituras sobre las cuales Dios envió sus castigos. De hecho, son ustedes. La mayoría de ellos siguen practicando el bien en sus sociedades. Tienen tolerancia, honestidad, no mienten tanto como ustedes, cuidan uno al otro. Ellos tienen algunos males personales que Dios puede quitar. Todo el tiempo ellos consideran lo que Dios ha creado alrededor de ellos y piensan en la creación de los cielos y la tierra.
Todas sus grandes mentes que estudian la investigación sobre la creación a su alrededor son mejores que ustedes. Ellos dicen que el fuego no los tocará excepto por unos pocos días, mientras que los demás permanecerán en él para siempre. Has jurado alguna promesa de tu Señor o dices de Dios lo que no sabes.
Newton, Alan Turing, Rosalind Franklin, Paul Kurtz, Christopher Hitchens, y muchas más grandes mentes son mejores que usted. Eran agnósticos o escépticos debido a los dogmas religiosos irracionales. Pero eran buenas personas y conocían sus deberes para con sus sociedades. No podían creer en ese Dios porque eran mentes pensantes. Mientras que su Señor es todo conocimiento, toda lógica, toda razón. Él es la luz de los cielos y de las Tierras.
Esto es realmente extraño que tu Señor creó a Adán y le enseñó los nombres de todas las cosas. Adán es el que sabía el nombre de las cosas que los ángeles no sabían. Esta es la base de todo conocimiento humano. Esta es la razón de la superioridad de Adán sobre toda otra creación y su calificación para vicegerente de la Tierra. Usted puede ver que todo el conocimiento humano colectivo es en realidad el nombre de las cosas a nuestro alrededor. Descubrimos nuevas cosas, nuevas fórmulas, nuevas teorías, nuevos conceptos. Has visto que esas naciones desarrolladas, que a tus ojos no son creyentes, realmente tienen todos los nombres correctos de todo lo que te rodea. De una pequeña máquina a todo en el planeta tierra, de las bacterias, virus a todo el cielo, todo el universo alrededor de usted, todas las cosas animadas e inanimadas. Tienen un mejor derecho de ser llamados vicegerentes de la Tierra, ¿o es esto usted?
Compare el nivel de libertad, el nivel de derechos humanos disponible en estas naciones con ustedes mismos. Los estándares morales y los estándares de bienestar social en esas naciones nunca han sido vistos a través de la historia humana excepto por pocos años. Estas naciones le dan los mismos derechos de ciudadanía que disfrutan sus propios pueblos mientras que su tratamiento, incluso entre ellos, es como un enemigo que trata a su enemigo.
Sus comunidades no produjeron una sola mente de ese nivel en los últimos mil años. Porque sus comunidades no están basadas en el conocimiento y la ciencia. La innovación y la creatividad requieren un ambiente de libertad, en que la mente pueda vagar libremente y crear. La creatividad crece sólo donde hay libertad de pensamiento, libertad de pensamiento de todo tipo. No crece y florece en una sociedad donde hay restricciones en los pensamientos. Tú puedes decir, pero no hemos restringido a nadie a pensar y obtener nuevas ideas en ciencia y tecnología. Pero el problema es que la mente no funciona así. Es decir, no funciona de esta manera, como sociedad, decimos, estamos dando libertad de pensamiento a nuestras mentes inteligentes en estos campos A, B y C, pero estas mentes inteligentes no pueden pensar en los otros campos D, E y F, etc. Solamente la Libertad de todo tipo hace una sociedad donde nuevas ideas e invenciones tienen lugar. Libertad hasta el punto de que puedes cuestionar cualquier cosa y obtener respuestas y no castigos. Una sociedad donde sólo prevalece la lógica. En el mundo actual, donde la lógica y la racionalidad tienen éxito.
La censura y un bloqueo en la libertad mental, matan toda creatividad. No es tan difícil ver el conflicto entre la necesidad de la mente inquisitiva de examinar el mundo y descubrir las respuestas, y la convicción de la mente religiosa de que todas las respuestas fueron encontradas. Recordemos lo que sucedió a Giordano Bruno en 1600 y Galileo Galilei 33 años después porque apoyaban el heliocentrismo (que el Sol, y no la Tierra, está en el centro del cosmos), oponiéndose así al dogma oficial de la Iglesia Católica Romana.
Ey kendine mümin diyen insanlar, gelişmiş ülkelerde yaşayan insanlar ya da göründüğü kadarıyla Tanrı'ya ya da herhangi bir dine inanmayanlar kötü insanlar değildirler. Aslında hatalı olan sizsiniz. Aslında Tanrı, sizi onlarla değiştirebilir ve onları mümin yapabilir ve böylece her iki dünyanın zevkini tattırabilir ki Rabbiniz buna kabildir. Kendinizi düzeltmezseniz, Rabbiniz sizi onlarla değiştirir. Onlar, Tanrı'nın gazabını gönderdiği, kutsal yazılarda belirtilen topluluklardan değiller. Onlar aslında sizsiniz. Onların büyük çoğunluğu hala kendi toplumlarında iyilik için çalışmaktadır. Hoşgörülü ve dürüstolmakla beraber, sizin kadar yalan söylemiyorlar ve birbirlerinin arkasını kolluyorlar. Tanrı'nın ortadan kaldırabileceği birtakım kendilerine özgü kötülükleri bulunur. Her zaman Tanrı'nın onların etrafında yarattığı şeylere önem verirler ve göklerin ve yerin yaradılışını düşünürler.
Çevrelerindeki alemler üzerine araştırma yapan bütün büyük akıllar sizlerden daha iyidir. Birkaç gün dışında ateşin size dokunmayacağını, diğerlerinin ise orada kalacağını söylüyorsunuz. Rabbinizden herhangi bir söz aldınız mı, yoksa Tanrı hakkında bilmediğiniz şeyleri mi söylüyorsunuz?
Newton, Alan Turing, Rosalind Franklin, Paul Kurtz, Christopher Hitchens ve daha birçok akıl sizlerden daha iyi. Akıl almaz dini dogmalardan dolayı agnostik ya da şüpheciydiler. Fakat onlar iyi insanlardı ve toplumlarına karşı olan görevlerini biliyorlardı. Düşünür oldukları için Tanrı'ya inanamıyorlardı. Rabbiniz bilginin, ilmin, mantığın tamamıdır. O, göklerin ve yeryüzünün ışığıdır.
Rabbiniz'in Adem'i yaratması ve ona her şeyin adını öğretmesi gerçekten garip. Adem, Melekler'in bilmediği şeylerin adını bilen kişidir. Bu, tüm insanlık bilgisinin temelini oluşturmaktadır. Bu, Adem'in diğer tüm varlıklardan üstün olmasının ve Dünya'yı temsil etmesi için vasıflarının sebebidir. Kolektif insan bilgisinin aslında çevremizdeki şeylerin adlarından ileri geldiğini görebilirsiniz. Yeni formüller, yeni kuramlar, yeni kavramlar keşfediyoruz. Gözlerinizde iyi mümin olmayan gelişmiş ulusların aslında çevrenizdeki her şeyi adlandırma hakkına sahip olduklarını gördünüz mü? Küçük bir makineden, Dünya'daki her şeye, virüslerden, bakterilerinden koskoca gökyüzüne, etrafınızdaki tüm evrene, tüm canlı ve cansız şeylere kadar. Dünya'nın temsilcisi olarak anılmakta daha haklılar, yoksu daha haklı olan sen misin?
Bu uluslardaki sunulan insan hakları, özgürlük seviyelerini kendinizinkiyle karşılaştırın. Bu ülkelerdeki ahlaki standartlarla sosyal refah standartları, son birkaç yıl dışında insanlık tarihinde görülmemiş bir durumdadır. Bu uluslar size, kendi vatandaşlarının tadını çıkardığı vatandaşlık haklarını da tanımaktayken siz, birbirinize dahi düşmanmışsınız gibi davranıyorsunuz.
Topluluklarınız geçen bin yılda bu seviyede tek bir akıl bile üretmedi. Çünkü topluluklarınız bilgiye ve bilime dayalı değildir. Yenilik ve yaratıcılık, zihnin özgürce dolaşabileceği ve yaratabileceği özgür bir ortam gerektirir. Yaratıcılık, yalnızca her çeşit düşünce özgürlüğünün mevcut olduğu yerlerde büyür. Düşünceler üzerinde kısıtlamalar bulunan bir toplumda büyüyemez. Fakat biz kimsenin düşünmesine ve bilim ile teknolojide yeni fikirler ortaya koymasına mani olmadık. Ama problem şu ki zihin böyle çalışmıyor. Yani bu, toplum olarak zeki insanlarımıza A, B ve C alanlarında düşünce özgürlüğü vererek ama D, E ve F vb. alanlarda düşünmelerine izin vermeyerek işlemez. Sadece her tür özgürlük, yeni fikirlerin, icatların gerçekleştiği bir toplum meydana getirir. Her şey hakkında soru sorabileceğiniz ve ceza değil, cevaplar alabildiğiniz ölçüde bir özgürlük. Yalnızca mantığın hakim olduğu bir toplum. Günümüz dünyasında mantığa ve rasyonelliğe sahip toplumlar başarılı olur.
Zihinsel özgürlüğü engellemek ve sansür, tüm yaratıcılığı öldürür. Dünyayı incelemek ve cevaplara ulaşmak isteyen sorgulayıcı bir akılla, bütün cevapların halihazırda verildiği inancına sahip dindar bir akıl arasındaki çatışmayı görmek o kadar da zor değildir. 1600 yılında Giordano Bruno'nun ve 33 yıl sonrasında Galileo Galilei'nin günmerkezliliği (yani Dünya'nın değil, Güneş'in evrenin merkezinde olmasını) destekledikleri için başlarına gelenleri hatırlayın.
اے لوگوتم جو خود کو مومن کہتے ہو، مغرب اور ترقی یافتہ مملک میں رہنے والے لوگ یا وہ لوگ جو تمہارے دین یا خدا کو نہیں مانتے برے نہیں ہیں ۔ درحقیقت یہ تم ہو جو غلط ہو۔ درحقیقت خدا تمہیں ان کے ساتھ تبدیل کر سکتا ہے اور انہیں مومن بنا سکتا ہے پھر ان کو دونوں جہانوں کی خوشی نصیب ہوگی اور تمہارا رب یہ سب کرنے کے قابل ہے۔ اگر تم خود کو درست نہیں کرو گے تو تمہارا رب تمہیں انکے ساتھ تبدیل کر دے گا۔ وہ ان کمیونیٹیوں میں سے نہیں ہیں جن کا ذکرصحیفوں میں آیا ہے جن پر خدا نے اپنا عذاب بھیجا تھا۔ درحقیقت وہ تم ہو۔ ان کی اکثریت اپنے معاشرے میں اب تک بھلائی کر رہی ہے۔ ان میں برداشت ، ایمانداری ہے، وہ تمہارے جتنا جھوٹ نہیں بولتے، وہ ایک دوسرے کا خیال رکھتے ہیں۔ ان کے اندر کچھ ذاتی برائیاں ہیں جو خدا ختم کر سکتا ہے۔ تمام وقت وہ خدا کی تخلیق پر غور کرتے رہتے ہیں اور زمین اور آسمانوں کی تخلیق کے بارے میں سوچتے ہیں۔
ان کے تمام عظیم ذہن جو ان کے گرد تخلیق کی تحقیق کرتے ہیں تم سے بہتر ہیں۔ تم کہتے ہو کہ تمہیں آگ نہیں چھوئے گی سوائے کچھ دنوں کےجب کے دوسرے اس میں ہمیشہ کے لئے رہیں گے۔ کیا تم نے اپنے رب سے کوئی وعدہ ، کوئی قسم لی ہوئی ہےیا تم اپنے رب کے بارے میں وہ کہتے ہو جو تمہیں معلوم نہیں۔
نیوٹن، ایلن ٹیورنگ، روسالینڈ فریکلن، پال کرٹز، کرسٹوفر ہیچنز اور بہت سے عظیم دماغ تم سے بہتر ہیں۔ وہ اپنے غیر جوازی مذہبی عقیدوں کے سبب سے شکی تھے۔ لیکن وہ اچھے لوگ تھے جو اپنے معاشرے کی طرف اپنی ذمےداریوں کو سمجھتے تھے۔ وہ اس خدا پر یقین نہیں رکھ سکے کیونکہ وہ سوچنے والے ذہن تھے۔ جب کہ تمہارا رب تمام علم، منطق ہے۔ وہ آسمانوں اور زمینوں کہ روشنی ہے۔
یہ بہت حیران کن ہے کہ تمہارے رب نے آدم کو تخلیق کیا اور اسے تمام چیزوں کے نام سکھائے۔ آدم وہ تھا جو ان چیزوں کے نام جانتا تھا جن کے نام فرشتے نہیں جانتے تھے۔ یہ تمام انسانی علم کی بنیاد ہے۔ یہ سبب ہے آدم کا باقی مخلوقات سے اشرف ہونے کا اورزمین پر اس کی خلافت کی اہلیت کا – تم دیکھ سکتے ہوں کہ تمام مجموعی علم دراصل ہمارے گرد کی چیزوں کے نام لینا ہے۔ کیا تم نے دیکھا ہے کہ وہ ترقی یافتہ قومیں جو تمہاری نگاہ میں اچھے مومن نہیں ہیں درحقیقت ان کے پاس تمہارے گرد کی ہر چیز کے ناموں کے حقوق ہیں۔ ہم نئی چیزیں، نئے فارمولا، نئےنظریات، اور نئے تصورات دریافت کرتے ہیں۔ ایک چھوٹی سی مشین سے لیکر ہر چیز جو سیارہِ زمین پر ہے ایک جراثیم سے لے کر آسمان اور کائنات میں سب جاندار اور بےجان چیزیں ہیں۔ ان کو زمین کا خلیفہ کہلانے کا بہتر حق حاصل ہے ، یا یہ تم ہو؟
ان اقوام میں آذادی کی سطح، انسانی حقوق کی سطح کا اپنے ساتھ موازنہ کرو۔ سوائے پچھلے کچھ سالوں کے ان اقوام میں اخلاقی معیار اور معاشرتی فلاح و بہبود کے معیارانسانی تاریخ میں پہلے کبھی نہیں دیکھے گئے تھے۔ یہ قومیں تمہیں بھی شہریت کے وہی حقوق دیتی ہیں جو وہ انکے اپنے لوگ استعمال کر رہے ہوتے ہیں اور تمہارا برتاؤ ایک دوسرے کے ساتھ ایسا ہے جیسے ایک دشمن اپنے دشمن کے ساتھ برتاؤ کرتا ہے۔
تمہاری کمیونٹیوں نے پچھلے ہزار سالوں میں ان جیسا ایک بھی ذہن پیدا نہیں کیا ہے۔ کیونکہ تمہاری کمیونٹیاں علم اور سائنس پر مبنی نہیں ہیں۔ جدت اور تخلیق کو ایک آزادانہ ماحول چاہیے ہوتا ہے جس میں ذہن آزادی سے چل سکے اور تخلیق کر سکے۔ تخلیق صرف وہاں بڑھتی ہے جہاں سوچ کی آزادی ہو، ہر قسم کی سوچ کی آزادی۔ یہ اس معاشرے میں پھل پھول نہیں سکتی جس میں سوچوں پر پابندیاں ہوں۔ تم کہہ سکتے ہو کہ ہم نے تو کسی کے سوچنے اور سائنس اور ٹیکنالجی میں نئے خیالات پر کوئی پابندی نہیں لگائی ہے۔ لیکن مسئلہ یہ ہے کہ ذہن ایسے کام نہیں کرتا ہے۔ مثلاً، یہ تب کام نہیں کرتا جب ہم ایک معاشرے کی حیثیت سے یہ کہیں کہ دیکھو ہم اپنے ذہین ذہنوں کو الف، ب، پ ، شعبے میں سوچنے کی اجازت دے رہے ہیں لیکن ان ذہین ذہنوں کو دوسرے شعبے ت، ٹ اور ث وغیرہ پر سوچنے کی اجازت نہیں ہے۔ صرف ہر طرح کی آزادی ایسا معاشرہ بناتی ہے جہاں نئے خیالات، ایجادات وقوع پذیر ہو سکیں۔ اس حد تک آزادی کہ آپ کسی بھی چیز پر سوال کریں اور آپ کو جواب ملے نہ کہ سزا۔ وہ معاشرہ جہاں صرف منطق کا راج ہو۔ آج کی دنیا میں جس بھی نظریے میں منطق اور دلائل ہیں کامیاب ہوتا ہے۔
ذہنی آزادی میں رکاوٹ اور روک یا سنسر شپ(censorship) تخلیق کو مار ڈالتی ہے۔ تفتیشی /تحقیقاتی ذہنوں کی دنیا کو جانچنے اور جواب دریافت کرنے کی ضرورت اور مذہبی ذہنوں کے یقین میں کہ تما م جوابات پہلے ہی دئے جا چکے ہیں ، ان میں اختلاف دیکھنا مشکل نہیں ہے۔ یاد کریے کہ 1600 میں جیورڈانو برونو اور 33 سال بعد گلیلیو گلیلی کے ساتھ کیا ہوا کیونکہ انہوں نے حیلیوسنٹرزم (زمین نہیں بلکہ سورج کائنات کا مرکز ہے) کا ساتھ دیا یوں انہوں نے رومن کیتھولک چرچ کے عقیدے کی مخالفت کی۔