Naming Rights: Reason of Adam's superiority over all other Creation.


Please read the updated version of this article in Quran Miracle: Adam's Knowledge And Vicegerency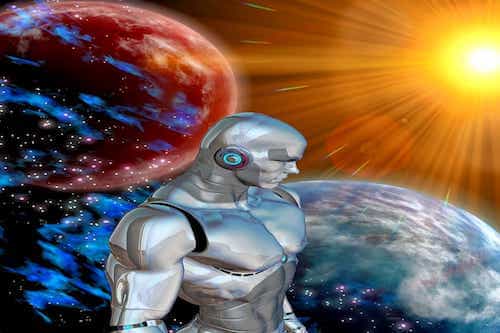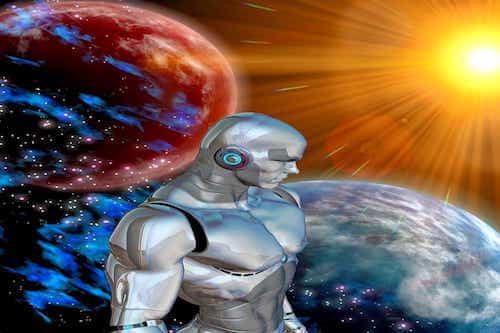 This is really strange that your Lord created Adam and taught him the names of all things. Adam is the one who knew name of the things that Angels didn't know. This is the basis of all human knowledge. This is the reason of Adam's superiority over all other
creation
and his qualification for vicegerent of Earth. You can see that all collective human knowledge is actually naming of things all around us. We discover new things new formulas new theories new concepts. Have you seen that those developed nations which in your eyes are non believers they actually have all the naming rights of all that around you. From a small machine to everything on planet
earth
from virus bacteria to all
sky
all
universe
around you all animate and inanimate things. They have a better right to be called vicegerent of Earth, or is it you?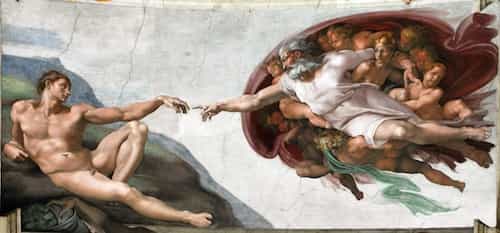 Compare the level of freedom the level of human rights available in these nations with yourselves.
Moral
standards and social welfare standards in those nations have never been seen throughout
human history
except for few years. These nation give you the same rights of citizenship which their own people enjoying while your treatment even with each other is like an enemy treating its enemy.
إنّه أمرٌ غريب حقًّا أن الله خلق آدم وعلّمه الأسماء كلّها، آدم الذي علم الأسماء كلّها التي لم يعرفها الملائكة، ويعد هذا هو أساس كل المعرفة الإنسانيّة، وبُمكنك أن ترى أن جميع المعارف الإنسانيّة مُسمّاه من الأشياء حولنا، فنحن نكتشف أشياء ووصفات ونظريّات ومفاهيم جديدة، فهل ترى أن كل الدول المتقدّمة الغير مؤمنه في نظرك لديهم بالفعل كل الأسماء والمعارف الصحيحة لما هو حولك؟ بداية من الآلة الصغيرة وحتّى كل شيئ على كوكب الأرض من الفيروسات والبكتريا إلى السّماء وكل العالم من حولك وكل الكائنات الحيّة والغير حيّة، فهل هؤلاء هم من لديهم الحقّ أن يكونوا الخلفاء في الأرض أم أنت؟
قارن مستوى الحريّات وحقوق الإنسان الموجودة في تلك الدول مع أنفسكم، فالمعايير الأخلاقيّة والرفاهيّة الإجتماعيّة في هذة الدول لم تكن موجودة من قبل في تاريخ البشر سوى لسنوات قليلة، فهذة الدول وفّرت لك نفس الحقوق التي يمتلكها مواطنيها بينما أنتُم تتعاملون مع بعضكم البعض كعدو يتعامل مع عدو آخر.
非常奇怪的是,你的主创造了亚当并教会了他所有事物的名字。亚当是一个知道事物名字的人而天使却不知道。这是所有人类知识的基础。这就是亚当优于所有其他造物者和他对地球恶劣资格的原因。你可以看出,所有人类掌握的实际上只是我们身边事物的名字。我们探索出的新事物和概念。在你们眼中看到的发达国家的不是好信徒的人,他们实际上只是拥有给新事物命名的权利。小到病毒、细菌,大到机器人再到宇宙中的一切有生命或没有生命的事物。他们有一个更好的权利被称为邪恶的地狱,或者这是你吗?
比较这些国家的人权水平和你自己的水平。不难发现,除了近些年,这些国家的道德标准和社会福利标准从未在整个人类历史中出现过。这些国家给予人们同等的权利,让自己国家的人民享受生活,而给你的待遇就像对待自己国家的敌人一般。
این بسیار عجیب است که خداوندِ شما، آدم را آفرید و نام تمام چیزها را به او آموخت. آدم کسی است که نام تمام چیزها را می دانست حتی آن هایی که فرشتگان نمی دانستند. این دلیل برتری آدم بر تمام مخلوقات و جانشینی او بر روی زمین است. می بینید که تمام دانش انسان درواقع نام چیزهای اطرافمان است. ما چیزهای جدیدی از جمله فرمول ها، تئوری ها و مفاهیم جدید کشف می کنیم. آیا دیده اید که کشورهای توسعه یافته که از دید شما مومن نیستند، درواقع تمام علوم را می دانند. از یک دستگاه کوچک گرفته تا تمام چیزهایی که بر روی کرۀ زمین وجود دارند از جمله ویروس و باکتری و تمام آسمان وتمام جهان. آن ها حق بیشتری برای جانشین شدن بر روی زمین دارند، و یا شما؟
سطح آزادی و حقوق بشر را در این کشورها با کشور خود مقایسه کنید. استانداردهای اخلاقی و استانداردهای رفاه اجتماعی در آن کشورها در طول تاریخ بشر مگر چند سال دیده نشده است. این کشورها همان حقوق شهروندی که به مردم خود می دهند به دیران می دهند در حالی که رفتار شما با یکدیگر مانند دو دشمن است.
Действительно странно, что ваш Господь создал Адама и научил его названиям всех вещей. Адам знал названия тех вещей, о которых не знали ангелы. Это является основой всех человеческих знаний. Это и является причиной превосходства Адама над всеми другими созданиями и его наместничества на Земле. Вы знаете, что именно благодаря человеческим знаниям всему, что нас окружает, дается название. Мы открываем новые формулы, теории и концепции. Те развитые нации, которые, по-вашему, не являются истинными верующими, на самом деле имеют право на присваивание названия всему, что вас окружает. От небольших механизмов до всего на планете, включая вирусные бактерии, небо, вселенную, все живое и неживое. У них есть больше прав называться наместниками Земли, или это право принадлежит вам?
Сравните уровень свободы и человеческих прав этих стран с вашими собственными. На протяжении всей истории человека у этих стран не было таких норм морали и соцобеспечения, за исключением последних лет. Эти страны предоставляют вам такие же гражданские права, как и своим собственным народам, в то время как вы относитесь друг к другу, как к врагам.
Esto es realmente extraño que tu Señor creó a Adán y le enseñó los nombres de todas las cosas. Adán es el que sabía el nombre de las cosas que los ángeles no sabían. Esta es la base de todo conocimiento humano. Esta es la razón de la superioridad de Adán sobre toda otra creación y su calificación para vicegerente de la Tierra. Usted puede ver que todo el conocimiento humano colectivo es en realidad el nombre de las cosas a nuestro alrededor. Descubrimos nuevas cosas, nuevas fórmulas, nuevas teorías, nuevos conceptos. Has visto que esas naciones desarrolladas, que a tus ojos no son creyentes, realmente tienen todos los nombres correctos de todo lo que te rodea. De una pequeña máquina a todo en el planeta tierra, de las bacterias, virus a todo el cielo, todo el universo alrededor de usted, todas las cosas animadas e inanimadas. Tienen un mejor derecho de ser llamados vicegerentes de la Tierra, ¿o es esto usted?
Compare el nivel de libertad, el nivel de derechos humanos disponible en estas naciones con ustedes mismos. Los estándares morales y los estándares de bienestar social en esas naciones nunca han sido vistos a través de la historia humana excepto por pocos años. Estas naciones le dan los mismos derechos de ciudadanía que disfrutan sus propios pueblos mientras que su tratamiento, incluso entre ellos, es como un enemigo que trata a su enemigo.
Rabbiniz'in Adem'i yaratması ve ona her şeyin adını öğretmesi gerçekten garip. Adem, Melekler'in bilmediği şeylerin adını bilen kişidir. Bu, tüm insanlık bilgisinin temelini oluşturmaktadır. Bu, Adem'in diğer tüm varlıklardan üstün olmasının ve Dünya'yı temsil etmesi için vasıflarının sebebidir. Kolektif insan bilgisinin aslında çevremizdeki şeylerin adlarından ileri geldiğini görebilirsiniz. Yeni formüller, yeni kuramlar, yeni kavramlar keşfediyoruz. Gözlerinizde iyi mümin olmayan gelişmiş ulusların aslında çevrenizdeki her şeyi adlandırma hakkına sahip olduklarını gördünüz mü? Küçük bir makineden, Dünya'daki her şeye, virüslerden, bakterilerinden koskoca gökyüzüne, etrafınızdaki tüm evrene, tüm canlı ve cansız şeylere kadar. Dünya'nın temsilcisi olarak anılmakta daha haklılar, yoksu daha haklı olan sen misin?
Bu uluslardaki sunulan insan hakları, özgürlük seviyelerini kendinizinkiyle karşılaştırın. Bu ülkelerdeki ahlaki standartlarla sosyal refah standartları, son birkaç yıl dışında insanlık tarihinde görülmemiş bir durumdadır. Bu uluslar size, kendi vatandaşlarının tadını çıkardığı vatandaşlık haklarını da tanımaktayken siz, birbirinize dahi düşmanmışsınız gibi davranıyorsunuz.
یہ بہت حیران کن ہے کہ تمہارے رب نے آدم کو تخلیق کیا اور اسے تمام چیزوں کے نام سکھائے۔ آدم وہ تھا جو ان چیزوں کے نام جانتا تھا جن کے نام فرشتے نہیں جانتے تھے۔ یہ تمام انسانی علم کی بنیاد ہے۔ یہ سبب ہے آدم کا باقی مخلوقات سے اشرف ہونے کا اورزمین پر اس کی خلافت کی اہلیت کا – تم دیکھ سکتے ہوں کہ تمام مجموعی علم دراصل ہمارے گرد کی چیزوں کے نام لینا ہے۔ کیا تم نے دیکھا ہے کہ وہ ترقی یافتہ قومیں جو تمہاری نگاہ میں اچھے مومن نہیں ہیں درحقیقت ان کے پاس تمہارے گرد کی ہر چیز کے ناموں کے حقوق ہیں۔ ہم نئی چیزیں، نئے فارمولا، نئےنظریات، اور نئے تصورات دریافت کرتے ہیں۔ ایک چھوٹی سی مشین سے لیکر ہر چیز جو سیارہِ زمین پر ہے ایک جراثیم سے لے کر آسمان اور کائنات میں سب جاندار اور بےجان چیزیں ہیں۔ ان کو زمین کا خلیفہ کہلانے کا بہتر حق حاصل ہے ، یا یہ تم ہو؟
ان اقوام میں آذادی کی سطح، انسانی حقوق کی سطح کا اپنے ساتھ موازنہ کرو۔ سوائے پچھلے کچھ سالوں کے ان اقوام میں اخلاقی معیار اور معاشرتی فلاح و بہبود کے معیارانسانی تاریخ میں پہلے کبھی نہیں دیکھے گئے تھے۔ یہ قومیں تمہیں بھی شہریت کے وہی حقوق دیتی ہیں جو وہ انکے اپنے لوگ استعمال کر رہے ہوتے ہیں اور تمہارا برتاؤ ایک دوسرے کے ساتھ ایسا ہے جیسے ایک دشمن اپنے دشمن کے ساتھ برتاؤ کرتا ہے۔