Please read the updated version of this article in Quran Miracle: Adam's Knowledge And Vicegerency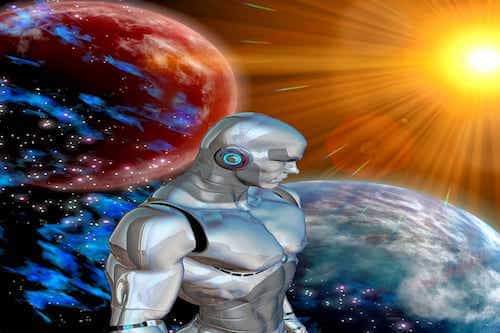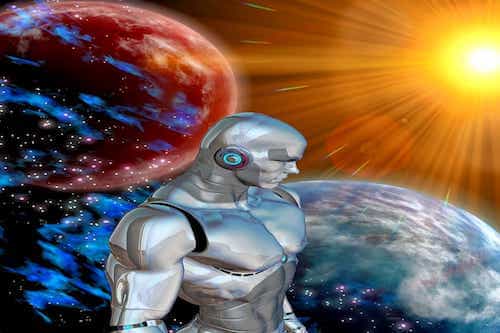 This is really strange that your Lord created Adam and taught him the names of all things. Adam is the one who knew name of the things that Angels didn't know. This is the basis of all human knowledge. This is the reason of Adam's superiority over all other
creation
and his qualification for vicegerent of Earth. You can see that all collective human knowledge is actually naming of things all around us. We discover new things new formulas new theories new concepts. Have you seen that those developed nations which in your eyes are non believers they actually have all the naming rights of all that around you. From a small machine to everything on planet
earth
from virus bacteria to all
sky
all
universe
around you all animate and inanimate things. They have a better right to be called vicegerent of Earth, or is it you?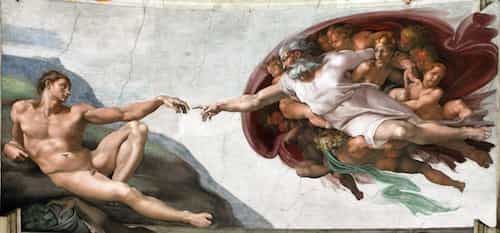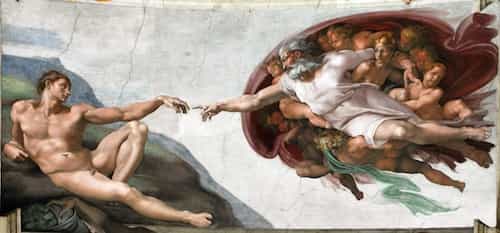 Compare the level of freedom the level of human rights available in these nations with yourselves.
Moral
standards and social welfare standards in those nations have never been seen throughout
human history
except for few years. These nation give you the same rights of citizenship which their own people enjoying while your treatment even with each other is like an enemy treating its enemy.
إنّه أمرٌ غريب حقًّا أن الله خلق آدم وعلّمه الأسماء كلّها، آدم الذي علم الأسماء كلّها التي لم يعرفها الملائكة، ويعد هذا هو أساس كل المعرفة الإنسانيّة، وبُمكنك أن ترى أن جميع المعارف الإنسانيّة مُسمّاه من الأشياء حولنا، فنحن نكتشف أشياء ووصفات ونظريّات ومفاهيم جديدة، فهل ترى أن كل الدول المتقدّمة الغير مؤمنه في نظرك لديهم بالفعل كل الأسماء والمعارف الصحيحة لما هو حولك؟ بداية من الآلة الصغيرة وحتّى كل شيئ على كوكب الأرض من الفيروسات والبكتريا إلى السّماء وكل العالم من حولك وكل الكائنات الحيّة والغير حيّة، فهل هؤلاء هم من لديهم الحقّ أن يكونوا الخلفاء في الأرض أم أنت؟
قارن مستوى الحريّات وحقوق الإنسان الموجودة في تلك الدول مع أنفسكم، فالمعايير الأخلاقيّة والرفاهيّة الإجتماعيّة في هذة الدول لم تكن موجودة من قبل في تاريخ البشر سوى لسنوات قليلة، فهذة الدول وفّرت لك نفس الحقوق التي يمتلكها مواطنيها بينما أنتُم تتعاملون مع بعضكم البعض كعدو يتعامل مع عدو آخر.
非常奇怪的是,你的主创造了亚当并教会了他所有事物的名字。亚当是一个知道事物名字的人而天使却不知道。这是所有人类知识的基础。这就是亚当优于所有其他造物者和他对地球恶劣资格的原因。你可以看出,所有人类掌握的实际上只是我们身边事物的名字。我们探索出的新事物和概念。在你们眼中看到的发达国家的不是好信徒的人,他们实际上只是拥有给新事物命名的权利。小到病毒、细菌,大到机器人再到宇宙中的一切有生命或没有生命的事物。他们有一个更好的权利被称为邪恶的地狱,或者这是你吗?
比较这些国家的人权水平和你自己的水平。不难发现,除了近些年,这些国家的道德标准和社会福利标准从未在整个人类历史中出现过。这些国家给予人们同等的权利,让自己国家的人民享受生活,而给你的待遇就像对待自己国家的敌人一般。