Religion was one for all Mankind. Reason of distortion of Scriptures. Why some humans became divine?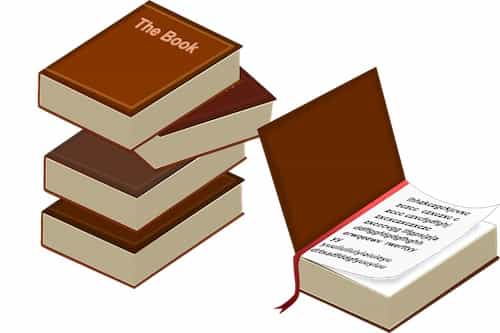 In the Revelations and Scriptures He sent, everything was same regarding
God
Himself and His Kingdom (This whole
Universe
), the differences mainly were in the
moral
teachings necessary as per that particular time frame of human evolution until that time when it reached to a certain stage of completion. But O Mankind you made alterations in scriptures with your own hands, then said, "This is from God," in order to exchange it for a small price. Woe to you for what your hands have written and woe to you for what you have earned.
Religion
was one for all mankind but these things divided you in different
religions
and sects.
Those scripture and Words of God which are still in their original form, you also changed and altered their meanings and interpretation by making a web of historical events, stories and human sayings around them.
This corruption is directly related to time, the older the message the greater the chances of its distortion. This time related pollution happened because of two main reasons. First because of not adequate means of preserving it in older times, wrongdoers got a chance to alter the message of God by hands for little worldly gains and secondly because of persecution. This persecution and fear of extinction forced communities to add certain things in their given scriptures to make people not runaway from them and simultaneously to attract new followers. These alterations related to persecution also made some humans divine. The greater a community faced persecution the greater the chances of alteration of scripture and divinity status of humans.
كانت الوُحيّ والكتب المُقدسة التي أرسلها متطابقةً في كل شيء يتعلق بذات الله وبمملكته (هذا الكون بأكمله)،كانت الإختلافات بشكل أساسي في التعاليم الأخلاقية الضرورية حسب الإطار العام لوقت وحالة التطور البشري حتي وصل إلي مرحلة معيّنة من الكمال. ولكنّكم –أيها البشر- قمتم بالتحريف في الكتب المُقدسة بأيديكم،ثم زعمتم قائلين"هذا من عند الله" ليشتروا به ثمنا قليلا فويل لهم مما كتبت أيديهم وويل لهم مما يكسبون. لقد كان الدين واحدًا للبشرية جمعاء،ولكن تلك الأشياء التي حرفتموها قسمتكم إلي أديان مختلفة،ومذاهب شتي.
وحتي الكتب المُقدسة وكلمات الله التي ظلّت في صيغتها الأصلية، قمتم بتغيير وتبديل معانيها وتفسيرها عن طريق خلق شبكة من الأحداث التاريخية،القصص والمقولات البشرية حولهم.
هذا الفساد يرتبط بشكل مباشر بالوقت؛ كلما مضي وقتٌ علي الرسالة،كلما زادت فرص تشويهها. و هذا التلوث المتعلق بالزمن حدث بسبيين رئيسيّن: الأول: بسبب عدم وجود وسائل الحفظ الكافية في الأزمنة المنصرّمة،وبهذا حصل الآثمون علي فرصةٍ لتبديل رسالة الله بأيديهم ليحصدوا القليل من متاع الدنيا. والسبب الثاني:هو الاضطهاد.هذا الاضطهاد وخوف الفناء أجبر المجتمعات علي إضافة أمورٍ في كتبهم المُقدسة لكي تجعل الناس لا ينفرون أو يهربون منهم،وتقوم في نفس الوقت بجذب تابعين جُدد. وأدت تلك التبديلات التي حدثت بسبب الاضطهاد إلي جعل بعض البشر ألهةً. و كلما كان الاضطهاد الذي يواجهه المجتمع عظيمًا؛كلما زادت فرصُ التبديل للكتب المُقدسة وإضفاء صقة الألوهية علي بعض البشر.