Religion was one for all Mankind. Reason of distortion of Scriptures. Why some humans became divine?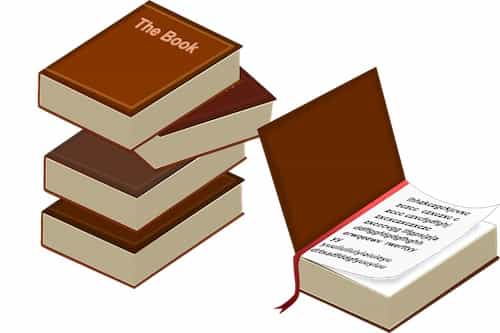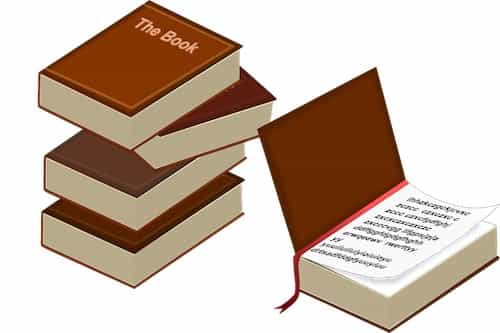 In the Revelations and Scriptures He sent, everything was same regarding
God
Himself and His Kingdom (This whole
Universe
), the differences mainly were in the
moral
teachings necessary as per that particular time frame of human evolution until that time when it reached to a certain stage of completion. But O Mankind you made alterations in scriptures with your own hands, then said, "This is from God," in order to exchange it for a small price. Woe to you for what your hands have written and woe to you for what you have earned.
Religion
was one for all mankind but these things divided you in different
religions
and sects.
Those scripture and Words of God which are still in their original form, you also changed and altered their meanings and interpretation by making a web of historical events, stories and human sayings around them.
This corruption is directly related to time, the older the message the greater the chances of its distortion. This time related pollution happened because of two main reasons. First because of not adequate means of preserving it in older times, wrongdoers got a chance to alter the message of God by hands for little worldly gains and secondly because of persecution. This persecution and fear of extinction forced communities to add certain things in their given scriptures to make people not runaway from them and simultaneously to attract new followers. These alterations related to persecution also made some humans divine. The greater a community faced persecution the greater the chances of alteration of scripture and divinity status of humans.
كانت الوُحيّ والكتب المُقدسة التي أرسلها متطابقةً في كل شيء يتعلق بذات الله وبمملكته (هذا الكون بأكمله)،كانت الإختلافات بشكل أساسي في التعاليم الأخلاقية الضرورية حسب الإطار العام لوقت وحالة التطور البشري حتي وصل إلي مرحلة معيّنة من الكمال. ولكنّكم –أيها البشر- قمتم بالتحريف في الكتب المُقدسة بأيديكم،ثم زعمتم قائلين"هذا من عند الله" ليشتروا به ثمنا قليلا فويل لهم مما كتبت أيديهم وويل لهم مما يكسبون. لقد كان الدين واحدًا للبشرية جمعاء،ولكن تلك الأشياء التي حرفتموها قسمتكم إلي أديان مختلفة،ومذاهب شتي.
وحتي الكتب المُقدسة وكلمات الله التي ظلّت في صيغتها الأصلية، قمتم بتغيير وتبديل معانيها وتفسيرها عن طريق خلق شبكة من الأحداث التاريخية،القصص والمقولات البشرية حولهم.
هذا الفساد يرتبط بشكل مباشر بالوقت؛ كلما مضي وقتٌ علي الرسالة،كلما زادت فرص تشويهها. و هذا التلوث المتعلق بالزمن حدث بسبيين رئيسيّن: الأول: بسبب عدم وجود وسائل الحفظ الكافية في الأزمنة المنصرّمة،وبهذا حصل الآثمون علي فرصةٍ لتبديل رسالة الله بأيديهم ليحصدوا القليل من متاع الدنيا. والسبب الثاني:هو الاضطهاد.هذا الاضطهاد وخوف الفناء أجبر المجتمعات علي إضافة أمورٍ في كتبهم المُقدسة لكي تجعل الناس لا ينفرون أو يهربون منهم،وتقوم في نفس الوقت بجذب تابعين جُدد. وأدت تلك التبديلات التي حدثت بسبب الاضطهاد إلي جعل بعض البشر ألهةً. و كلما كان الاضطهاد الذي يواجهه المجتمع عظيمًا؛كلما زادت فرصُ التبديل للكتب المُقدسة وإضفاء صقة الألوهية علي بعض البشر.
在启示和圣经都是他送的,同样的对于上帝和他的王国(宇宙),差异主要是在必要的道德教导每一特定的时间框架人类进化直到它达到一定阶段完成。但哦人类,你用你自己的手在圣经里做了改变,然后说,"这是从上帝,"为了换取一个小的价格。你因你的手所写的,有祸了,有祸了,因为你所赚的都有祸了。宗教是全人类的一种,但这些东西在不同的宗教和教派中划分了你。
这些圣经和神的话语仍然在他们的原始形式,你也改变了他们的意义和解释,通过使一个网络的历史事件,故事和人类的故事围绕他们。
这种腐败是直接关系到时间,旧的信息更大的机会,其失真。这与时间有关的污染发生,因为有两个主要原因。首先是因为没有足够的保护古老时代的手段,违法者有机会改变神的信息用手点世俗的收益其次是迫害。这种对灭绝的迫害和恐惧,迫使社区在他们给定的经文中添加某些东西,使人们不会逃离他们,同时吸引新的追随者。这些与迫害有关的改变也使一些人神圣。更大的一个社区面临的迫害更大的机会,改变圣经和神的地位。
در وحی ها و کتب مقدسی که فرستاد، همه چیز در رابطه با خود خداوند و قلمرو اش (کل هستی) یکسان بود و تفاوت ها عموماً در تعالیم اخلاقی بود که در متناسب با چارچوب زمانی خاص از تکامل انسان بود، تا زمانی که به مرحله خاصی از تکامل رسید. اما ای انسان تو در کتب خداوند دست بردی و تغییر دادی و گفتی "این از جانب خداست" تا سود ناچیزی به تو برسد. وای بر تو به خاطر چیزهایی که توشتی و وای بر تو به خاطر آن چه به دست آوردی.
دین برای تمام انسان ها یکی بود اما این تغییرات، شما را به دین ها و دسته های مختلفی تقسیم کرد.
آن کتب و آیات خداوند که دست نخورده هستند، با ساختن اتفاق های تاریخی و داستان ها در تفسیر و معنی آن ها دست بردی.
این انحراف با زمان مرتبط است، هر چه پیغام قدیمی تر باشد، احتمال تحریف آن بیشتر است. این آلودگیِ مرتبط با زمان به دو دلیل اتفاق افتاده است. اول به این دلیل که در گذشته راه ها برای نگهداری و نوشتن این پیغام ها کافی نبوده است و خطاکاران این فرصت را داشته اند که به خاطر اندک منفعت دنیا، پیغام خداوند را تحریف کنند و دوم به علت آزار و شکنجه. این آزار و ترس از انقراض، جوامع را وادار کرد برخی مسائل را به آیات داده شده اضافه کنند تا مردم از آن ها دوری نکنند و به طور همزمان پیروان جدیدی پیدا کنند. این تغییرات مرتبط با آزار و شکنجه همچنین برخی از انسان ها را خدایی کرد. هر چه یک جامعه عذاب بیشتری را تحمل کند، فرصت برای ایجاد تحریف در آیات و خدایی بودن انسان ها بیشتر می شود.
В Откровениях и Писаниях, которые Он отправил нам, Он дал знания о Самом Себе и Царстве Божием (о нашей Вселенной). Различия заключались лишь в учениях, ибо информация должна была соответствовать своей конкретной эпохе человеческой эволюции. Но, о люди, вы изменили Писания своими руками, а потом сказали: "Это от Бога", чтобы извлечь выгоду. Горе вам за то, что вы их исказили, и горе вам за то, что вы на этом заработали. Религия была едина для всего человечества, но вы своими поступками сами разделили её на разные религии и секты.
Писание и Слово Божие, которые все ещё доступны в их первоначальном виде, вы осквернили своей неверной интерпретацией: вы изменили значения и смыслы сказанных слов, а затем создали паутину исторических событий, рассказов и поговорок вокруг них.
Это разложение со временем усиливается – чем старше сообщение, тем больше шансов его искажения. Это загрязнение, связанное со временем, произошло из-за двух основных причин. Во-первых, из-за ненадлежащих средств сохранения писаний в старые времена, правонарушители получили шанс изменить послание Бога своими руками для своих мелких мирских выгод. Во-вторых, из-за преследования. Преследования и страх исчезновения вынудил общины изменять писания, чтобы побудить людей не покидать их и одновременно привлечь новых последователей. Эти изменения, связанные с преследованием, сделали некоторых людей святыми. Чем больше общество подвергалось преследованиям, тем больше изменялись писания, и больше людей удостаивалось божественного статуса.
En las Revelaciones y Escrituras que Él envió, todo era igual en cuanto al mismo Dios y Su reino (todo este universo), y las diferencias principalmente estaban en las enseñanzas morales necesarias para ese marco de tiempo particular de la evolución humana hasta ese momento donde alcanzó cierto grado de avance. Pero ¡Oh humanidad! Ustedes realizaron alteraciones en las escritoras con sus propias manos, entonces dijeron: "Esto viene de Dios", para poder venderlo por un pequeño precio. ¡Ay de ustedes por lo que han escrito sus manos y ay de ustedes por lo que han ganado! La religión fue una para toda la humanidad, pero estas cosas los dividieron a ustedes en diferentes religiones y sectas.
Aquellas escrituras y Palabras de Dios que todavía siguen en su forma original también la cambiaron y alteraron su significado e interpretación al hacer una red de eventos históricos, historias y dichos humanos alrededor de ellos.
Esta corrupción está directamente relacionada al tiempo, entre más antiguo es el mensaje, mayor es la probabilidad de distorsión. Esta contaminación de tiempo ocurrió por dos razones principales. Primero por no tener los medios adecuados para preservarlo en tiempos antiguos, los malhechores tuvieron la oportunidad de alterar el mensaje de Dios por pequeñas ganancias mundanas, y segundo por la persecución. Esta persecución y miedo a la extinción forzó a las comunidades a añadir ciertas cosas en sus escrituras para hacer que las personas no huyeran de ella y simultáneamente para atraer nuevos seguidores. Estas alteraciones relacionadas a la persecución también hicieron que algunas personas fueran divinas. Entre más una comunidad afrontaba la persecución, había mayor probabilidad de la alteración de la escritura y el estado de divinidad de los humanos.
Gönderdiği vahiylerde ve kutsal kitaplarda Tanrı'nın kendisi ve Krallığı (Yani bu evrenin tamamı) hakkında her şey aynıydı, genel farklılıklar, yollandıkları zaman zarfına kadar olan ve belli bir tamamlanma raddesine ulaşan insan evriminden ileri gelen ahlaki öğretilerdeydi. Fakat ey insanlık, kendi ellerinizle kutsal kitapları değiştirdiniz ve küçük bir meblağ karşılığında takas etmek için "İşte bu Tanrı'dandır," dediniz. Yazıklar olsun size, ellerinizin yazdıkları için ve yine yazıklar olsun size, kazandıklarınız için. Din, insanlık için tekti ama bütün bu olanlar sizin çeşitli dinlere ve mezheplere bölünmenize sebep oldu.
Halen sahih olan o kutsal kitapların ve Tanrı'nın sözlerinin anlamlarını, onlar hakkında tarihi olaylar silsileleri, hikâyeler ve söylentiler uydurarak değiştirdiniz.
Bu tereddi, doğrudan zamanla alakalıdır, mesajın kendisi ne kadar eskiyse bozulup çarpıtılmış olma ihtimali bir o kadar kuvvetlidir. Bu zamana bağlı kirlenme iki ana sebepten ötürü olagelmiştir. Bunlardan ilki, eski zamanlarda bu mesajın kâfi bir şekilde muhafaza edilememesinden dolayı melunların, zerre miktar dünyevi kazançları uğuruna Tanrı'nın mesajını değiştirebilmesiydi, ikincisi ise zulümdü. Bu zulüm ve tükenip yok olma korkusu, toplumların hem insanların onlardan kaçmasına mani olmak hem de yeni takipçiler kazanmak için kutsal kitaplara birtakım şeyler eklemelerini mecbur kıldı. Bu zulüm temelli değişimler aynı zamanda bazı insanlara ilahî vasıflar kazandırdı. Bir toplumun karşı karşıya kaldığı zulüm ne kadar büyükse, kutsal kitaplarda değişiklikler yapılma ihtimaliyle insanlara addedilen ilahî vasıflar da bir o kadar büyüktü.
الہاموں اور صحیفوں میں جو اس نے بھیجے ہر چیز اس کے خود کے بارے میں اور اس کی بادشاہت (پوری کائنات) کے بارے میں ایک ہی ہے، صرف فرق تھا تو اخلاقی تعلیم میں جو ضروری تھا خاص وقت کی انسانی زندگی کے لئے جب تک کہ انسانی زندگی مکمل ہونے تک نہ پہنچ گئی۔ لیکن اے بنی نوع انسان تم نے اپنے ہاتھوں سے ان صحیفوں میں تبدیلی کی اور کہا، "یہ خدا کی طرف سے ہے" کچھ پیسوں کے بدلے۔ افسوس ہے تم پر جو تم نے اپنے ہاتھوں سے لکھا اور افسوس ہے تم پر جو تم نے کمایا۔تمام بنی نوع انسان ایک ہی مذہب پر تھے لیکن ان چیزوں نے تم کو مختلف مذاہب اور فرقوں میں تقسیم کردیا۔
وہ صحیفے اور خدا کے الفاظ جو اب تک اصل حالت میں ہیں،اس میں تاریخی واقعات، کہانیوں اورانسانوں کی کہی ہوئی باتوں کا جال بناکرتم ان کے معنی اور تشریح میں بھی تبدیلی اور ردوبدل کررہے ہو۔
یہ خرابی براہ راست وقت سے تعلق رکھتی ہے، جتنا پرانا پیغام اتنے ہی اسے مسخ کرنے کے امکانات زیادہ ہوتے ہیں۔ اس میں وقت سے متعلق آلودگی کی دو اہم وجہ ہیں۔ پہلا پرانے وقتوں میں انہیں محفوظ کرنے کا کوئی مناسب طریقہ نہ تھا ، جس سے بدکار وں کوخداکے پیغام کو اپنے ہاتھوں تھوڑے سے دنیاوی فائدے کے لئے تبدیل کرنے کا موقع ملا اور دوسری وجہ ظلم و زیادتی ہے۔یہ ظلم و زیادتی اور ختم ہونے کا خوف قوموں کو مجبور کردیتا ہے کہ وہ ایسی چیزیں دئیے گئے صحیفوں میں ڈالیں جس سے لوگ دور نہ ہوں بلکہ وہ اپنی طرف انہیں کھیچےرکھے اور نئے پیروکار بنائیں۔یہ ظلم سے متعلق ردوبد ل نے کچھ انسانوں کو خدا بنادیا۔قوم جتنا زیادہ ظلم کا سامنا کرے گی اتنی ہی زیادہ انسانوں میں خدائی حیثیت زیادہ ہوگی۔