Which religion's followers will go in paradise.

Please read If there is God then why so much Injustice around, Afflictions Epidemics Wars: Punishment Or Respite, Real Cause Of Afflictions, A universe of possibilities, Why righteous get more afflictions, Every incident happen to you has its reasons, One single secret of success, This Universe is not perfect before or in conjunction with this article.
Who Will Enter Paradise?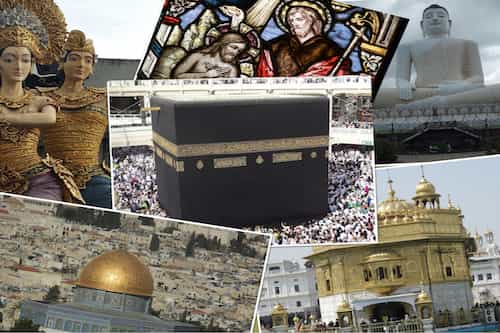 People ask if every
religion
's folk thinks that they are on the right path than how will
God
judge on the judgement day. If there is only one right true religion out of these many than how could others be blamed of not following that true religion while they born and open their eyes in another
atmosphere
. The same is also a big argument of atheists since centuries that is regarding the
destiny
of the nonbelievers, by which persons who have never even heard or got a chance to read a particular
revelation
might be harshly punished for not following its commands. I tell you how your Lord will deal with His salves on the judgement day.
How will God Judge on the Judgement day?
Will every Muslim enter Paradise? Will every Christian enter Paradise?
When a follower of some religion will come to your Lord and place his excuse that he was born to a family following a certain religion and throughout his life he didn't get a chance to hear about that particular true religion or revelation or he paid no attention because he always thought himself on the right path. His plea will be accepted. Than your Lord will ask him if he acted upon what had been mentioned in his own religion and all of a sudden the whole scenario will change. All of a sudden the person will feel himself empty, his heart will stop beating. You can see that the main plea has just vanished. Most of the religious people only follows the rituals whether Jews, Christians, Hindus or Muslims. If the person was a wrong doer in his life he would be failed to pass that test.
Which religion of the world says that killing a human without any reason is good, stealing or corruption is good, taking someone's possessions unlawfully or hurting your brothers is good. Not a single religion says that. So the word of your Lord will be justified against him.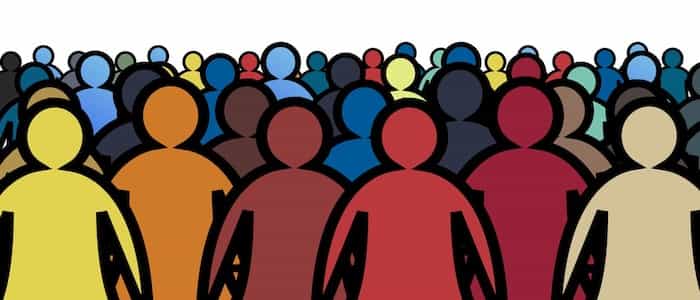 Righteous vs wrongdoers
Its not one religion's folks versus others who will inherit the paradise it is actually righteous versus wrongdoers. This would be the case of the one not following the true religion but is not an excuse of not knowing the truth or not following it or accepting it for personal gains or because of stubborn or unbending attitude.
يتسأل الناسُ إذا كان أتباع كل دينٍ يعتقدون أنّهم على الطريق الصحيح؛ فكيف يحكم الله بينهم إذن في يوم الحساب. إذا كان هناك دينٌ واحدٌ فقط هو الصحيح من بين كل هذه الأديان؛ فكيف يُمكن أن يُلام الأخرين على عدم اتباعهم لهذا الدين، رغم أنّهم وُلدوا وفتحوا عيونهم في مَناخٍ أخر. ونفس الأمر يُعد جدالًا عظيمًا لدى المُلحدين منذ قرون؛ وهو مصير غير المُؤمنين، والذين من ضمنهم الأشخاص الذين لم يسمعوا إطلاقًا، أو لم تُتح لهم الفرصة أبدًا لكي يقرأوا وحيًا مُعينًا؛ كيف يُمكن لهؤلاء أن يُعاقبوا بشدة لعدم اتباعهم لأوامر هذا الوحي. أنا سوف أخبركم كيف سيتعامل الله مع عبادِه في يوم القيامة.عندما يأتي أحد أتباع دينٍ ما إلى الله، ويبدأ في تقديم عُذره، بأنّه قد وُلدَ في عائلةٍ تتبع دينًا مًعينًا، ولم تُتح له الفرصة طوال حياتِه أن يسمعَ حول الدين الواحدِ الصحيح، أو لم يقرأ وحيَه، أو لم يُلقِ له بالًا؛ لأنّه اعتقد أنّه على الطريق الصحيح طوال الوقت. فسوف يقبل الله رجاءَه.وحينها سوف يسأله الله، هل تصرفَ وفقًا لما جاء في دينه الذي كان يَتبعه، فسو