Which religion's followers will go in paradise.


Please read If there is God then why so much Injustice around, Afflictions Epidemics Wars: Punishment Or Respite, Real Cause Of Afflictions, A universe of possibilities, Why righteous get more afflictions, Every incident happen to you has its reasons, One single secret of success, This Universe is not perfect before or in conjunction with this article.
Who Will Enter Paradise?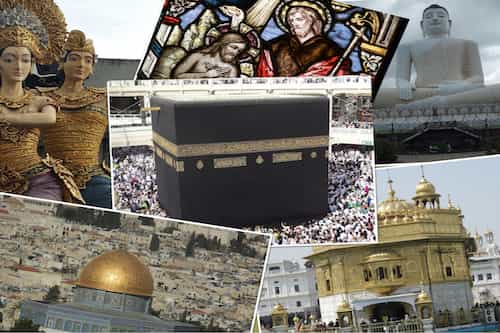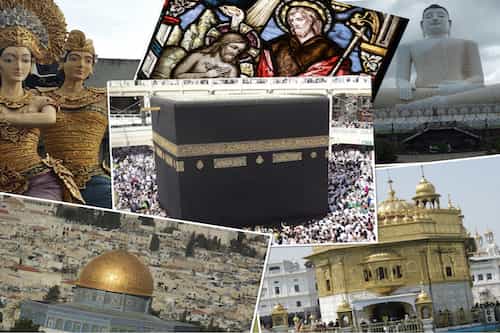 People ask if every religion's folk thinks that they are on the right path than how will God judge on the judgement day. If there is only one right true religion out of these many than how could others be blamed of not following that true religion while they born and open their eyes in another atmosphere. The same is also a big argument of atheists since centuries that is regarding the destiny of the nonbelievers, by which persons who have never even heard or got a chance to read a particular revelation might be harshly punished for not following its commands. I tell you how your Lord will deal with His salves on the judgement day.
How will God Judge on the Judgement day?
Will every Muslim enter Paradise? Will every Christian enter Paradise?
When a follower of some religion will come to your Lord and place his excuse that he was born to a family following a certain religion and throughout his life he didn't get a chance to hear about that particular true religion or revelation or he paid no attention because he always thought himself on the right path. His plea will be accepted. Than your Lord will ask him if he acted upon what had been mentioned in his own religion and all of a sudden the whole scenario will change. All of a sudden the person will feel himself empty, his heart will stop beating. You can see that the main plea has just vanished. Most of the religious people only follows the rituals whether Jews, Christians, Hindus or Muslims. If the person was a wrong doer in his life he would be failed to pass that test.
Which religion of the world says that killing a human without any reason is good, stealing or corruption is good, taking someone's possessions unlawfully or hurting your brothers is good. Not a single religion says that. So the word of your Lord will be justified against him.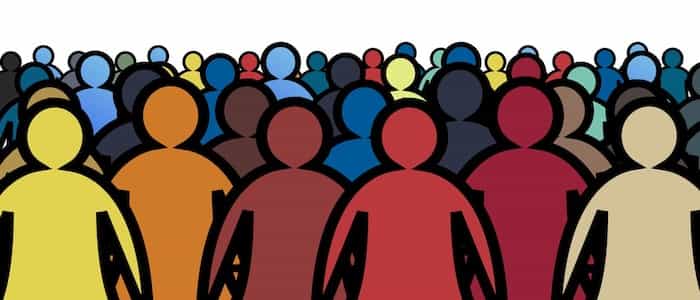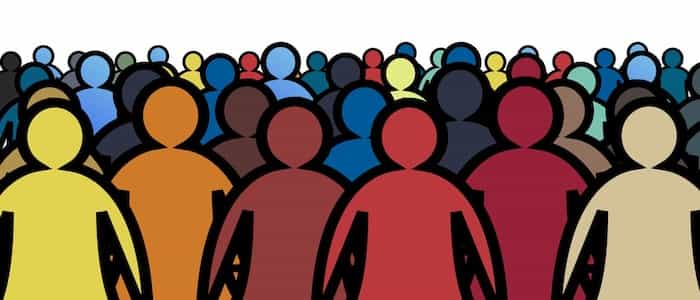 Righteous vs wrongdoers
Its not one religion's folks versus others who will inherit the paradise it is actually righteous versus wrongdoers. This would be the case of the one not following the true religion but is not an excuse of not knowing the truth or not following it or accepting it for personal gains or because of stubborn or unbending attitude.
يتسأل الناسُ إذا كان أتباع كل دينٍ يعتقدون أنّهم على الطريق الصحيح؛ فكيف يحكم الله بينهم إذن في يوم الحساب. إذا كان هناك دينٌ واحدٌ فقط هو الصحيح من بين كل هذه الأديان؛ فكيف يُمكن أن يُلام الأخرين على عدم اتباعهم لهذا الدين، رغم أنّهم وُلدوا وفتحوا عيونهم في مَناخٍ أخر. ونفس الأمر يُعد جدالًا عظيمًا لدى المُلحدين منذ قرون؛ وهو مصير غير المُؤمنين، والذين من ضمنهم الأشخاص الذين لم يسمعوا إطلاقًا، أو لم تُتح لهم الفرصة أبدًا لكي يقرأوا وحيًا مُعينًا؛ كيف يُمكن لهؤلاء أن يُعاقبوا بشدة لعدم اتباعهم لأوامر هذا الوحي. أنا سوف أخبركم كيف سيتعامل الله مع عبادِه في يوم القيامة.عندما يأتي أحد أتباع دينٍ ما إلى الله، ويبدأ في تقديم عُذره، بأنّه قد وُلدَ في عائلةٍ تتبع دينًا مًعينًا، ولم تُتح له الفرصة طوال حياتِه أن يسمعَ حول الدين الواحدِ الصحيح، أو لم يقرأ وحيَه، أو لم يُلقِ له بالًا؛ لأنّه اعتقد أنّه على الطريق الصحيح طوال الوقت. فسوف يقبل الله رجاءَه.وحينها سوف يسأله الله، هل تصرفَ وفقًا لما جاء في دينه الذي كان يَتبعه، فسوف يتغير السيناريو بالكامل فجأةً. فجأةً، سوف يشعر الشخص بأنّه خاوٍ، وسوف يتوقف قلبه عن الخفقان. سوف ترى أنّ حُجته الأساسية قد نُسفت وتلاشت. مُعظم الأشخاص المُتدينين يتبعون الطقوس والشعائر فقط، سواء كانوا يهودًا، أو مسيحيّن، أوهندوسًا، أو مُسلمين. لو كان الشخص عاصيًا في حياته، وكان يقترف الآثام فسوف يفشل في تجاوز الاختبار. فأي دينٍ في العالم يقول أن قتل أي إنسانٍ دون وجه حق هو أمرٌ جيدٌ، أو أن السرقةَ والفساد أمورٌ جيدة، أو اغتصاب مُمتلكات شخصٍ ما بشكلٍ غير قانوني أمرٌ جيدٌ، أو إيذاء إخوانك هو أمرٌ جيدٌ.لا يوجد دينٌ واحدٌ يقول هذا. لذا فسوف تَحقُ كلمة الله أمامه. إنّ الأمر ليس أتباع دينٍ واحدٍ فقط هم الذين سيرثون الجنّه دون الأخرين، بل إنّ الأمر يدور حول الصالحين في مُقابل الطالحين. فحجتى في حالة الشخص الذي لا يتبع الدين الحقيقي؛ أنّ هذا ليس مُبررًا لعدم معرفة الحقيقة، أو عدم اتباعها، أو عدم قبولها من أجل مصالح شخصية، أو بسبب عنادِه وسلوكه المُتعصب.
人们总是会问,与最后上帝的宣判相比,是否每个宗教的人都认为他们的道路是正确的。如果在这些人中只有一个正确的真正的宗教,那么其他人如何被责备不遵循真正的宗教,当他们在另一种氛围中出生睁开眼睛的时候。这同样也是无神论者的一个大论点,因为几个世纪以来,是关于非信徒的命运,从来没有听过或有机会看到一个特定的启示的人可能会被严厉惩罚,不遵循其命令。在审判的日子到来时我告诉你你的主是怎样处理他的药膏。当一些宗教的追随者来到你的主面前,并放下他的借口,他出生在一个家庭一生都在跟随某一宗教,他没有机会听到特定的真正的宗教或启示,或他从来没有注意,因为他总是认为自己在正确的道路上。他的请求将被接受。而不是你的主会问他是否对按照宗教的要求采取行动,突然间整个情况都会改变。这个人突然会感到自己很空虚,他的心脏会停止跳动。你可以看到,主的请求消失了。大多数宗教人只遵循犹太人,基督徒,印度教徒或穆斯林的仪式。如果这个人在他的生活中行为失当,他就不能通过那个测试。世界上的没有一个宗教会说,没有任何理由的杀人是好的行为,偷窃或腐败是好事,把别人的财产非法据为己有或伤害你的兄弟是好的。因此,主的话将成为对他自己的裁判。它不是一个宗教信仰,而是谁将代替上帝判定正义与错误。这是一个不遵循宗教办事的人的情况,但不是不知道真相或不知道真相的借口,或不接受它为了个人利益,或因为固执或不屈服的态度。
مردم سوال می کنند که اگر پیروان تمام ادیان بر این باورند که راه درست را طی می کنند، پس خداوند چطور در روز حساب، قضاوت می کند. اگر تنها یک دین حقیقی از بین تمام این ادیان وجود دارد چگونه دیگران برای پیروی نکردن از آن دین سرزنش می شوند در حالی که در موقعیت دیگری چشم به جهان گشوده اند. این یکی از مهم ترین سوالات آتئیست هاست که قرن هاست ذهن آنان را مشغول ساخته است، که سرنوشت کسانی که اعتقاد ندارند چه می شود؟ کسی که هرگز چیزی دربارۀ دین نشنیده است و یا فرصت و توانایی این که آیات وحی را بخواند نداشته است، ممکن است به دلیل پیروی نکردن از دستورات مجازات شود. من به شما می گوبم که خداوند در روز قیامت با بندگان خود چه می کند. زمانی که پیروِ یک دین در مقابل خدا ظاهر شود و محل تولد و دینِ خانواده اش را بهانه کند و بگوید که فرصت این که دربارۀ دین واقعی چیزی بشنود را نداشته است و یا اهمیتی نمی داده است چون تصور می کرده است که راه درست را طی می کند، او بخشیده می شود. خداوند از او سوال می کند که آیا بر طبق دستوراتِ دینی که از آن پیروی می کردی، عمل کرده ای؟ و اینجاست که همه چیز عوض می شود. ناگهان فرد خود را پوچ می یابد، قلبش از تپش می ایستد. می بینید که عذر اصلی از بین رفته است. اکثر دین داران تنها تشریفات را رعایت می کنند، چه یهودیان، مسیحیان، هندوها و یا مسلمانان. اگر فرد در زندگی اش گناهکار بوده باشد، از این آزمون سربلند بیرون نمی آید. کدام یک از ادیان به قتل رساندن انسان ها بدون دلیل را قبول دارد، دزدی و فساد و آسیب رساندن به برادران و خواهران خود را قبول دارد؟ هیچ یک از ادیان چنین مسائلی را قبول ندارند. آن جا جبهۀ پیروان ادیان مختلف در مقابل پیروان یک دین خاص که بهشت را به ارث می برند نیست، بلکه جبهۀ درستکاران در مقابل گناهکاران است. این دربارۀ کسی که از دین حقیقی پیروی نمی کند صادق است اما بهانه ای برای ندانستن حقیقت و یا پیروی نکردن از آن به دلیل منافع شخصی نیست.
Люди спрашивают, думают ли последователи каждой религии о том, что они на верном пути, и как будет происходить судный День. Если в этом всем множестве существует только одна истинная религия, то как можно обвинить других в том, что они не следуют этой истинной религии, пока они рождаются и открывают глаза в другой атмосфере. То же самое является большим аргументом атеистов, который касается судьбы неверующих: люди, которые никогда даже не слышали или не получили возможность прочитать конкретное откровение, могут быть сурово наказаны за несоблюдение заповедей. Я рассказываю вам, что будет происходить с Его рабами в день суда. Когда последователь какой-либо религии придет к вашему Господу и изложит свое оправдание тому, что он родился в семье с определенной религией и на протяжении всей своей жизни у него не было возможности услышать об этой конкретной истинной религии или откровении, или он не придал этому значения, потому что он всегда считал, что он на правильном пути. Его мольба будет услышана. Тогда ваш Господь спросит его, действовал ли он по правилам его собственной религии, и внезапно весь сценарий изменится. Вдруг человек почувствует себя опустошенным, его сердце перестанет биться. Его мольба потеряла смысл. Большинство религиозных людей следует только ритуалам, будь то евреи, христиане, индусы или мусульмане. Если человек неправильно поступал по жизни, он не смог бы пройти этот тест. Какая религия мира говорит, что убийство человека без какой-либо причины – это хорошо, воровство или коррупция – это хорошо, присваивание чьего-то имущества и вредительство братьям – это хорошо. Ни в одной религии такого не говорится. Это не противостояние последователей разных религий, это противостояние праведников и грешников. Если человек не следует истинной религии, не знает правды или не следует ей, или же просто это упрямство – это не является оправданием.
La gente se preguntan si las personas de todas las religiones piensan que están en el camino correcto de cómo Dios juzgará en el día del juicio. Si sólo hay una verdadera religión entre estas muchas, ¿cómo se podría culpar a otros de no seguir esa verdadera religión mientras ellos nacen y abren sus ojos en otra atmósfera? Lo mismo es también un gran argumento de los ateos desde muchos siglos en lo que se refiere al destino de los no creyentes, por lo cual personas que nunca han oído ni han tenido la oportunidad de leer una revelación en particular, podrían ser duramente castigados por no seguir sus mandatos. Les digo cómo su Señor tratará con sus bálsamos en el día del juicio. Cuando un seguidor de alguna religión acuda a su Señor y ponga como excusa el haber nacido en una familia siguiendo una cierta religión y a lo largo de su vida esa persona no tuvo la oportunidad de oír sobre esa religión verdadera particular, revelación o que él no pagó porque siempre creía que estaba en el camino correcto. Su petición será aceptada. Que su Señor le pregunte si actuó sobre lo que se había mencionado en su propia religión y de repente todo el escándalo cambiará. De repente, la persona se sentirá vacía, su corazón dejará de latir. Puede ver que la súplica principal termine desapareciendo. La mayoría de las personas religiosas sólo siguen los rituales, ya sean judías, cristianas, hindúes o musulmanas. Si la persona fueron un hacedor equivocado en su vida podría no pasar esa prueba. ¿Qué religión del mundo dice que matar a un humano sin ninguna razón es bueno, robar o que la corrupción es buena? ¿Tomar las posesiones de alguien ilegalmente o herir a sus hermanos es bueno? Ni una sola religión dice eso. Así será justificada la palabra de su Señor contra él. No es la gente de una religión versus otros que heredarán el paraíso, en realidad es versus los malhechores. Este sería el caso del que no sigue la verdadera religión, pero no es una excusa de no saber la verdad, no seguirla o aceptarla para obtener ganancias personales o debido a una actitud obstinada e inflexible.
İnsanlar, Tanrı'nın onları Kıyamet Günü'nde nasıl yargılayacağından ziyade, her bir dinin inananlarının doğru yolda olup olmadığını sorguluyor. Eğer bunların arasında sadece bir gerçek din varsa, diğer insanlar nasıl olur da başka bir atmosferde doğup gözlerini açtıkları için o doğru dini takip etmedikleri için suçlanabilirler? Bu, yani herhangi bir vahyi görme veya okuma şansına sahip olamayan ve bundan dolayı da sert bir şekilde cezalandırılacak olan inanmayanların kaderi, aynı zamanda ateistler için yüzyıllardan beridir büyük bir argüman olmuştur. Size, Rabbinizin yaraya nasıl merhem olacağını söylüyorum. Eğer bir dinin müridi Rabbinize gelip, bir dine ait bir aileye mensup olduğu için hayatı boyunca o gerçek din ya da vahiy hakkında bir şey duyma fırsatını yakalayamadığını veya kendisinin daima doğru yolda olduğunu düşünerek buna kulak asmadığını söyleyerek özrünü sunabilir. Bu durumda onun özrü kabul edilecektir. Bunun ardından Rabbiniz, ona kendi dininde yazılı olanları yapıp yapmadığını sorar ve bu durumda da senaryo tamamen değişir. Aniden bu kişi kendini bomboş hisseder ve kalbi durur. Onun asıl özrünün ortadan kalktığını görebilirsiniz. Dindar insanların, Yahudi olsun, Hristiyan olsun, Hindu olsun, Müslüman olsun birçoğu sadece ritüelleri yerine getirirler. Eğer bu kişi, hayatında kötülük eden birisi olmuşsa, bu testi geçemez. Hangi din demiştir ki birisini sebepsiz yere öldürmek doğrudur, çalmak ya da yolsuzluk yapmak doğrudur, birisinin eşyalarını kanun dışı şekilde almak veya kardeşlerine zarar vermek kötüdür diye? Bunu söyleyen bir tane din bile yok. İşte bu sebepledir ki Rabbinizin sözü, o kişi için doğru olacaktır. Cennete ulaşacak olanlar, bir dinin müritlerine karşı diğerleri değil, kötülük yapanlara karşı iyilik yapanlardır. Bu, doğru dine mensup olmayan bir kişinin durumudur fakat inatçı ve katı tavır yüzünden doğruyu bilmemek, benimsememek veya sadece kendi amaçları uğruna kabul etmek için bir mazeret değildir.
لوگ پوچھتے ہیں اگر ہر مذہب کے لوگ یہ سوچتے ہیں کہ وہ صحیح راہ پر ہیں تو آخرت میں خدا کیسے فیصلہ کرے گا۔ اگر ان سب میں سے صرف ایک سچا مذہب ہے تو کیسے دوسروں کو اس بات کا الزام دیا جا سکتا ہے جب انہوں نے اپنی آنکھیں ہی ایک دوسرے ما حول میں کھولی ہیں اور ایک دوسرے ماحول میں پیدا ہوئے ہیں۔ صدیوں سے یہی دلیل خدا کے نہ ماننے والوں کی بھی ہےکہ اس کی کیا قسمت ہو گی ، اس شخص کی جس نے نہ کبھی سنا یا جسے کبھی کوئی خاص مکاشفہ پڑھنے کا موقع ہی نہیں ملا ۔ اسے ان احکام پر نہ چلنے کی کڑی سزا مل سکتی ہے۔ میں تمہیں بتا تا ہوں روزِمحشر تمہارا خدا اپنے خادموں سے کیسا برتاؤ کرے گا۔ جب کسی مذہب کا پیروکار تمہارے رب کے پاس آئے گا اور یہ بہانہ کرے گا کہ وہ ایسے خاندان میں پیدا ہوا جسکا تعلعق کسی خاص مذہب سے تھااور اسے اس مخصوص سچے مذہب یا مکاشفے کے بارے میں سننے کا موقع نہیں ملا یا اس نے دھیان نہیں دیا کیونکہ اس نے سوچا کہ وہ صحیح راہ پر ہے۔ اس کی درخواست قبول کر لی جائے گی۔ پھر تمہارا رب اس سے پوچھے گا کہ کیا اس نے اس نے ان سب باتوں پر عمل کیا جو اس کے اپنے مذہب میں تھیں ۔ تو پھر ایکدم سے تمام ماحول تبدیل ہو جائے گا ، ایکدم سے وہ شخص خود کو خالی محسوس کرنے لگے گا، اس کا دل دھڑکنا بند ہو جائے گا۔ آپ دیکھ سکتے ہیں کہ مرکزی عذر اور دلیل کیسے غائب ہو گئی۔ ذیادہ تر مذہبی لوگ صرف رسموں کی پیروی کرتے ہیں چاہے وہ یہودی ہوں، عیسائی، ہندو یا مسلمان۔ اگر وہ شخص اپنی زندگی میں غلط کام کرنے والا تھا تو وہ امتحان میں فیل ہو جائے گا۔ دنیا کا کون سا مذہب یہ کہتا ہے کہ بغیر کسے وجہ کے ایک انسان کو قتل کرنا اچھا ہے، چوری یا دھوکا دہی اچھی ہے، غیر قانونی طور پر کسی کی ملکیت چھین لینا یا اپنے بھائیوں کو دکھ پہنچانا اچھا ہے۔ ایک بھی مذہب ایسا نہیں کہے گا اس لئے خدا کے الفاظ درست ثابت ہوتے ہیں۔ یہ ایک مذہب کا مقابلہ دوسرے کے مذہب سے نہیں ہے جسکی میراث جنت ہو گی۔ یہ درحقیقت صحیح اور غلط کا مقابلہ ہے۔ یہ اس کا حال ہو سکتا ہے جو سچے مذہب کی پیروی نہیں کر رہا ہےلیکن یہ کوئی بہانہ نہیں ہے کہ انہیں سچائی معلوم نہیں یا وہ اس کی پیروی نہیں کر رہے یا ذاتی فوائد کی بنیاد پر اسے قبول نہیں کر رہےیا ایسا ضدی رویے کی وجہ سے ہے۔