Take care of your 3 billions brothers who are hungry.


Please read If there is God then why so much Injustice around, Afflictions Epidemics Wars: Punishment Or Respite, Real Cause Of Afflictions, A universe of possibilities, Why righteous get more afflictions, Which religion's followers will go in paradise, One single secret of success, This Universe is not perfect before or in conjunction with this article.
Take care of your 3 billions brothers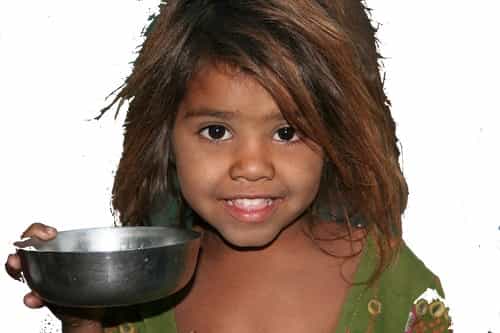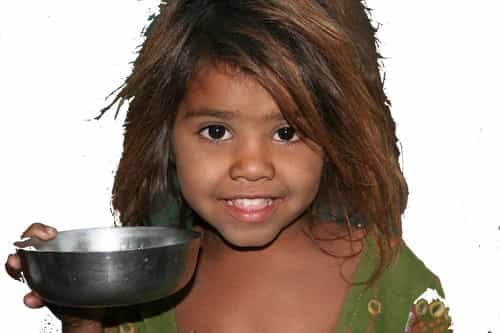 O Mankind your Lord is asking you to promise Him that you will take care of your 3 billions brothers who are hungry. He will forgive you and bless you. Look, you are being called upon to spend in
God's Way
, yet some of you are being niggardly, whereas the one who is stingy is, in fact, being niggardly only to himself.
God
is Self-Sufficient: it is you who are the needy. If you turn away, God will replace you by another people, and they will not be like you.
If God had willed that all should know Him the way people of understanding know He would not have created you
It is not the purpose of God that everyone knows Him the way people of understanding know Him. The purpose is that some of you when get knowledge and understanding will become like shepherds. The purpose is that majority of people who are lesser in resources, intellect are actually responsibility of those 10 percent of you who have resources and knowledge. They should be like shepherds to them and should provide them necessities of life Food, Shelter and Justice. If God had willed that all should know Him the way people of understanding know He would not have created you, as those beings which are with Him enough for His praises and glorify him morning and evening.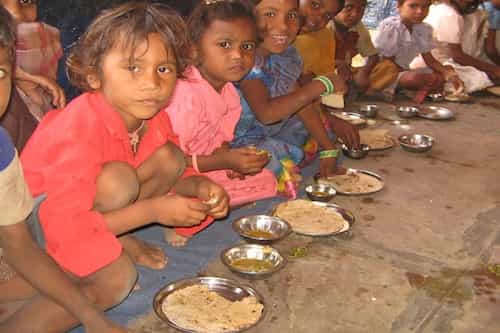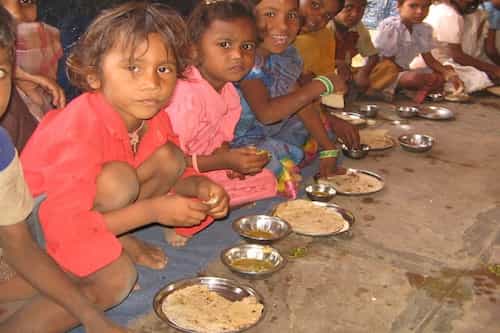 When you give to the needy, do not let your left hand know what your right hand is doing, so that your giving may be in secret. Then your Lord, who sees what is done in secret, will reward you. So spend out of what He has provided you with, both secretly and openly, before there arrives the Day when there will be no bargaining, nor any mutual befriending.
يا أيّها النّاس لقد أمرنا الله عزّ وجلّ أن نساعد إخواننا الفقراء، حتّى يغفر لنا ويرزقنا السّعادة، وهذا يُسمّى "التصدُّق في سبيل الله"، وهناك من يبخل بماله ولا يتصدّق، فهو لا يبخل إلّا على نفسه من الحسنات. فإن الله عزّ وجل هو الصّمد: انت الذي تحتاج، وإذا إنشغلت بعيدًا عن الله، فسيُبدّلك الله بأناس آخرين، ولن يكونوا مثلك!
ولا يريد الله سبحانه وتعالى من هذا أن يعرفه الجميع مثلما يعرفه أولو الألباب، ولكن الغرض أن من يملك منكُم الفِهم والمعرفه يجب أن يعاونوا غيرهُم ويكونوا كالرُعاة لهم، الغرض أنّ معظم النّاس الذين يملكون موارد وعِلم أقل هم مسئولية 10% من اولئك الذين يمتلكون الموارد والعِلم! فيجب أن يقدّموا العون لهم، ويوفّروا لهم ضروريّات الحياه كالطعام والمأوى والعدالة.
وعندما تتصدّق للمحتاجين، لا تدع يدك اليسرى تعرف ما تملكهُ يمينك، بحيث يكون التصدُّق في السرّ، ولا تقلق فالله عزّ وجلّ يرى ما يتمّ في الخفاء وسيكافئك عليه، لذا فتصدّق ممّا رزقك الله به في السرّ والعلن.
人类,你的主要求你应许他,你会照顾好世界上近3亿吃不饱饭的兄弟姐妹们。他会原谅你,祝福你。看,人们在去往天堂的道路上被收取金钱,但你们中有些人确实是吝啬的,吝啬的人,实际上只是对自己不忠。上帝是自足的。如果你离开这个世界,上帝会找一个能替换你的另一个人,并且不会像你这样。
上帝的目的并不在于让每个人都理解他的存在方式。上帝的目的是,当你获得知识和理解时,你将会充当一部分牧羊人的角色。这样的道理是,大多数的资源,不太聪明的人们实际上只拥有对知识和资源10%的责任。你应该成为像牧羊人一样,为他们提供生活必需品和食物,住所和正义。如果上帝意识到所有的人都应该知道他不会创造你,因为那些与他一样的人,足以赞美他的荣耀,并且每天都赞赏他。
当你给予有需要的人帮助时,不要让你的左手知道你的右手在做什么,不要公开你的奉献。然后你的主,看到正在秘密做事情你的你,会赞赏你。所以在这一天之前,不要讨价还价,不要做任何相互的交换,秘密地做完这一切他所赐予你的事。
ای انسان ها خداوند از شما می خواهد عهد ببندید که از 3 میلیارد برادر خود که در دنیا گرسنه هستند مراقبت کنید. او شما را می آمرزد و می بخشد. شما می توانید در راه خدا قدم بردارید اما بعضی از شما تنگ نظر هستید و به دیگران کمک نمی کنید در حالی که با این کار تنها به خود ضرر می زنید. خداوند بی نیاز است : این شمایید که به او احتیاج دارید. اگر از او رو برگردانید، خداوند با شخص دیگری شما را جایگزین خواهد کرد و آن ها مانند شما نخواهند بود.
هدف خداوند این نیست که همه همان طور که متفکرین او را می شناسند، بشناسند. هدف این است که برخی از شما زمانی که او را بشناسید، همانند چوپانان شوید. هدف این است که اکثر مردم که منابع و خرد کمتری دارند در واقع مسئولیتِ آن 10 درصدی هستند که دارای منابع و دانش و خرد هستند. آن ها باید مانند چوپانان با آنان باشند و باید غذا، پناهگاه و عدالت به آنان عرضه کنند. اگر خداوند می خواست که همه او را متفکرانه بشناسند، شما را خلق نمی کرد، چون خداوند فرشتگانی دارد که همواره با او هستند و صبح تا شب او را ستایش می کنند.
زمانی که به نیازمند کمک می کنید، اجازه ندهید کسی متوجه کمک شما شود، تا یک راز باقی بماند. و خداوند کمک هایی که در خفا انجام شده باشند را پاداش خواهد داد. پس از چیزهایی که خداوند به شما بخشیده است به دیگران کمک کنید، هم علنی و هم پنهانی، قبل از آن که روزی فرا برسد که عذرخواهی و توبه فایده ای نداشته باشد.
О, Человечество, ваш Господь просит вас пообещать Ему, что вы будете заботиться о 3 миллиардах нуждающихся братьев. Он простит и благословит вас. Вас призывают встать на Путь Божий, но некоторые из вас скупы и, по факту, скупы по отношению к самим себе. Господь самодостаточен, вы же – нуждающиеся. Если вы отвернетесь, Бог заменит вас на других людей, и они не будут такими, как вы.
Для Господа не имеет значения, знают ли Его все люди так же, как и всепонимающие. Главная Его цель состоит в том, чтобы обладающие знаниями и пониманием люди становились своего рода пастырями. Чтобы за те 10 процентов людей, обладающих знаниями и средствами, несли ответственность те, кто обладает ими в меньшей мере. Они должны быть как пастыри, обеспечивать людей всем жизненно необходимым: Пищей, Кровом, Справедливостью. Если бы Господь хотел, чтобы вы знали Его так же, как его знают всепонимающие, Он бы вас не создавал, ведь Ему было бы достаточно тех, кто восхваляет его утром и вечером.
Когда вы что-то даете нуждающимся, пусть ваша левая рука не знает о том, что делает правая, чтобы ваше благодеяние было тайным. Тогда ваш Господь, увидев это, вознаградит вас. Потому делитесь всем, что Он дал вам, пока не придет День, когда не будет ни переговоров, ни взаимопомощи.
Oh, Humanidad, tu Señor te pide que le prometas que cuidarás a tus 3 mil millones de hermanos que tienen hambre. Él te perdonará y te bendecirá. Miren, ustedes están siendo llamados a pasar en el Camino de Dios, sin embargo, todavía, algunos de ustedes están siendo tacaños, mientras que aquel que es tacaño, es, de hecho, siendo tacaño sólo para sí mismo. Dios es autosuficiente: ustedes son los necesitados. Si te alejas, Dios te reemplazará por otro pueblo, y ellos no serán como tú.
No es el propósito de Dios que todos le conozcan de la manera en que las personas de entendimiento lo conocen. El propósito es que algunos de ustedes cuando obtengan conocimiento y entendimiento se vuelvan como pastores. El propósito es que la mayoría de las personas que son menores en recursos, conocimientos, son en realidad la responsabilidad de los 10 por ciento de ustedes que tienen recursos y conocimientos. Deben ser como pastores para ellos y deben proveerles las necesidades de la vida: comida, refugio y justicia. Si Dios quisiese que todos lo conociesen de la manera en que los hombres de entendimiento conocen, Él no los habría creado, como aquellos seres que están con Él lo suficiente para Sus alabanzas y glorificarlo mañana y tarde.
Cuando das a los necesitados, no dejes que tu mano izquierda sepa lo que está haciendo tu mano derecha, para que tu donación quede en secreto. Entonces tu Señor, que ve lo que está hecho en secreto, te recompensará. Así, gasta lo que Él os ha provisto, tanto en secreto como abiertamente, antes de que llegue el Día en que no habrá negociación, ni amistad mutua.
Ey insanlar, Rahman'ınız, aç olan 3 milyar kardeşinize bakacağınızı O'na söz vermenizi istiyor. O sizi affeder ve sizi korur. Bakın, Tanrı'nın Yolu'nda ilerlemeye çağrıldınız, ancak bazılarınız cimri davranıyor, oysa ki cimri olan kişi aslında yalnızca kendine karşı cimri olur. Tanrı kendine yeter: Muhtaç olan sizsiniz. Eğer siz başka yere bakarsanız, Tanrı sizi başka bir kişi tarafından değiştirecektir ve onlar da sizin gibi olmayacaklardır.
Tanrı'nın amacı, herkesin kendisini bilgili insanların bildiği şekilde bilmesi değildir. Amaç, bilgilendiğinizde ve anlayış kazandığınızda bazılarınızın çobanlık görevini üstlenmesidir. Amaç, büyük bir çoğunluk olan kaynağı ve zekası daha az insanların, kaynağa ve bilgiye sahip insanların sorumluluğu altında olmasıdır.. Onlar, bu çoğunluk için çobanlar gibi olmalı ve onlara hayatın ihtiyaçlarını, yiyecekleri, barınakları ve adaleti sunmalıdır. Tanrı herkesin O'nu, bilgili insanların bildiği gibi bilmesini istemiş olsaydı, O'nu sabahtan akşama kadar öven O'nun yanındakiler yeterli olduğu için, sizi yaratmazdı.
İhtiyacınız olanlara verdiğiniz zaman, sağ elinizin ne yaptığından sol elinizin haberi olmasın ki gizlice verebilesiniz. Sonra, neyin gizli yapıldığını gören Rabbiniz sizi ödüllendirecektir. O halde size vermiş olduğu şeyi hem gizlice hem de alenen harcayın; orada hiçbir pazarlığın yapılmayacağı karşılıklı dostluk ilişkilerinin kurulmayacağı gün gelmeden önce.
اے بنی نوع انسان تمہارا رب تم سے وعدہ مانگ رہا ہے کہ تم اپنے 3 ارب بھائیوں کا جو بھوکے ہیں خیال رکھو گے۔ وہ تمہیں معاف کریگا اور برکت دیگا۔ دیکھو تم خدا کے راستے میں خرچ کرنے کے لئے بلائے جاتے ہو، پھر بھی تم میں سے کچھ بخل کر رہے ہیں جب کہ وہ جو کنجوس ہے اپنے ساتھ بخل کرتا ہے۔ خدا کے پاس سب ہے: یہ صرف تم ہو جو ضرورت مند ہو۔ اگر تم واپس مڑو گےتو خدا تمہیں دوسرے لوگوں سے تبدیل کر دے گا اور وہ تمہاری طرح نہیں ہوں گے۔
خدا کا یہ مقصد نہیں ہے کہ اسے سب لوگ ایسے جانیں جیسے دانا لوگ جانتے ہیں۔ مقصد ہے کہ جب تم میں سے کچھ کو جب سمجھ اور علم مل جائےتو تم چرواہوں کی طرح بن جاؤ۔ مقصد ہے کہ اکثریت کے وہ لوگ جن کے پاس کم ذرائع، ذہانت ہے دراصل تم میں سے ان 10 فیصد کی ذمے داری بن جائیں جن کے پاس ذرائع اور علم ہے۔ وہ ان کے لئے چرواہوں طرح ہوں اور انہیں زندگی کی ضروریات فراہم کریں خوراک، چھت اور انصاف۔ اگر خدا چاہتا کہ سب لوگ اسے ایسے جانیں جیسے دانا لوگ تو اس نے تمہیں تخلیق نہ کیا ہوتا کیونکہ جو جانیں اس کے ساتھ ہیں وہ اس کی تعریف اور اسے صبح شام جلال دینے کے لئے کافی ہیں۔
جب تم کسی ضرورت مند کو دیتے ہوتو تمہارے بائیں ہاتھ کو پتا نہ چلےکہ تمہارا دایاں ہاتھ کیا کرتا ہے تاکہ تمہارا دینا پوشیدہ رہے۔ پھر تمہارا رب جو تمہیں پوشیدگی میں دیکھتا ہے تمہیں اجر دے گا۔ تو اس میں خرچ کریں جو اس نے آپ کو عطا کیا ہے ، پوشیدہ اور ظاہراً اس سے پہلے کہ وہ دن آئے جب نہ کوئی لین دین ہوگا نہ ہی کوئی باہمی دوستی۔