Why righteous get more afflictions in life.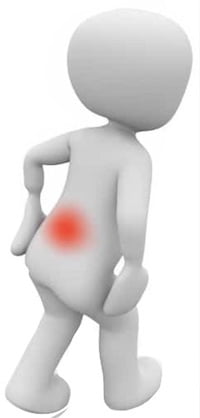 People ask why is it so that those who are righteous get more
afflictions
in life, endure troubles,
hardships
and
calamities
of every kind. I tell you why, Devil first target is to attack you and turn you away from the path, to turn you towards wrong things, towards sin. For majority this is the route he takes to cause them distress in life here and in the hereafter. But for the righteous and for chosen slaves of
God
he often failed and than attack to give disturbance through the outside world thru confusion, fear, sleepless nights harm by spreading
evil
suggestions and conspiracies thru other human beings around you. All history is same. This is the liberty he has got from God that he would mislead His slaves through any mean. All history is evident that the righteous suffered more thru afflictions of all kinds. The prophets the friends of God. But what is the benefit in this is not known to devil. In first case if he attacks them to turn them away from the path, they get sometime pleasure sometime
misery
in this world and in hereafter a confirm sin in their accounts. In second scenario if they get a disease or another
affliction
reward is written for them for every second they remain in that. And above all the life of this world is like a blink of an eye. So this small time of affliction is nothing as compared to the life which is waiting for them ahead.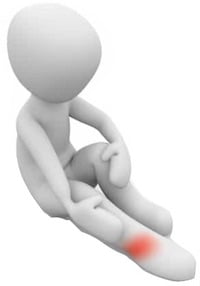 Recitation of the Holy Scripture.
There's no need to lament with God on your side. The Lord is my light and my salvation. Whom shall I fear? The Lord is the stronghold of my life—of whom shall I be afraid?
Do not worry about your life, or what you will eat or drink, or about your body, what you will wear. Is not life more than food, and the body more than clothes? Look at the birds of the air; they do not sow or reap or store away in barns and yet your Lord feeds them. Are you not much more valuable than they? Can any one of you by worrying add a single hour to your life?"And why do you worry about clothes? See how the flowers of the field grow. They do not labor or spin. Yet I tell you that not even Solomon in all his splendor was dressed like one of these. If that is how God clothes the grass of the field, which is here today and tomorrow is thrown into the fire will he not much more clothe you, O you of little faith? So do not worry, saying, 'What shall we eat?' or 'What shall we drink?' or 'What shall we wear?'

For the non believers run after all these things, and your Lord knows that you need them. But seek first His kingdom and His righteousness, and all these things will be given to you as well. Therefore do not worry about tomorrow, for tomorrow will take care of itself. Every day has enough trouble of its own.
يتسائل الناسُ لماذا يحدث ذلك للصالحين، ولماذا يتعرضون إلى مزيدٍ من المشاكل، الأعباء، والمصاعب، والابتلاءات من جميع الأنواع. أنا أقول لكم السبب، الهدف للشيطان هو أن يٌهاجمكم، وأن يُبعدكم عن الطريق المُستقيم؛ لكي يجعلكم تتوجهون نحو فعل الأشياء الخاطئة، نحو المعاصي. بالنسبة للغالبية، فهذا هو الطريق الذي يسلكه من أجل أن يُسبب لهم التعب في الحياة الدنيا والحياة الآخرة. ولكن بالنسبة للصالحين، ولعبيد الله المُختارين، فإنّه كثيرًا ما يفشل، ولهذا يُحاول أن يزعجهم عبر العالم الخارجيّ، عبر الارتباك، الخوف، أرق الليالي، والأذى عبر نشر الاقتراحات الشريّرة، والمؤامرات بواسطة العديد من البشر المُحيطين بهم. كل التاريخ مُتشابه. هذه هى الحرية التي حصل عليها من الله، أنّه سيضلل عبيده بأي وسيلة. كل التاريخ دليل على أنّ الصالحين يُعانون أكثر، ويتعرضون للمتاعب من كل نوع. الرسل هم أصفياء الله. ولكنّ الشيطان لا يرى فائدةً في ذلك، إنّه يُهاجمهم لكي يُبعدهم عن الصراط المُستقيم، إنّهم يحصلون على بعض الوقت من المُتعة في الدنيا بجانب أوقات من العذاب، وفيما بعد يتم تأكيد المعصية في كُتبهم. وفي السيناريو التالي إذا ما عانوا من المرض، أو أي صراع أخر؛ فإن الثواب يُكتب لهم عن كل ثانيةٍ يمرون فيها بذلك. وفوق كل ذلك، فإنّ حياة هذا العالم باكمله تٌشبه طرفة العين. ولهذا فإنّ ذلك يُعتبر لا شيء مُق