Why righteous get more afflictions in life.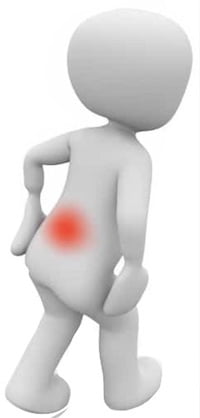 People ask why is it so that those who are righteous get more
afflictions
in life, endure troubles,
hardships
and
calamities
of every kind. I tell you why, Devil first target is to attack you and turn you away from the path, to turn you towards wrong things, towards sin. For majority this is the route he takes to cause them distress in life here and in the hereafter. But for the righteous and for chosen slaves of
God
he often failed and than attack to give disturbance through the outside world thru confusion, fear, sleepless nights harm by spreading
evil
suggestions and conspiracies thru other human beings around you. All history is same. This is the liberty he has got from God that he would mislead His slaves through any mean. All history is evident that the righteous suffered more thru afflictions of all kinds. The prophets the friends of God. But what is the benefit in this is not known to devil. In first case if he attacks them to turn them away from the path, they get sometime pleasure sometime
misery
in this world and in hereafter a confirm sin in their accounts. In second scenario if they get a disease or another
affliction
reward is written for them for every second they remain in that. And above all the life of this world is like a blink of an eye. So this small time of affliction is nothing as compared to the life which is waiting for them ahead.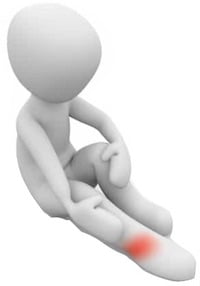 Recitation of the Holy Scripture.
There's no need to lament with God on your side. The Lord is my light and my salvation. Whom shall I fear? The Lord is the stronghold of my life—of whom shall I be afraid?
Do not worry about your life, or what you will eat or drink, or about your body, what you will wear. Is not life more than food, and the body more than clothes? Look at the birds of the air; they do not sow or reap or store away in barns and yet your Lord feeds them. Are you not much more valuable than they? Can any one of you by worrying add a single hour to your life?"And why do you worry about clothes? See how the flowers of the field grow. They do not labor or spin. Yet I tell you that not even Solomon in all his splendor was dressed like one of these. If that is how God clothes the grass of the field, which is here today and tomorrow is thrown into the fire will he not much more clothe you, O you of little faith? So do not worry, saying, 'What shall we eat?' or 'What shall we drink?' or 'What shall we wear?'

For the non believers run after all these things, and your Lord knows that you need them. But seek first His kingdom and His righteousness, and all these things will be given to you as well. Therefore do not worry about tomorrow, for tomorrow will take care of itself. Every day has enough trouble of its own.
يتسائل الناسُ لماذا يحدث ذلك للصالحين، ولماذا يتعرضون إلى مزيدٍ من المشاكل، الأعباء، والمصاعب، والابتلاءات من جميع الأنواع. أنا أقول لكم السبب، الهدف للشيطان هو أن يٌهاجمكم، وأن يُبعدكم عن الطريق المُستقيم؛ لكي يجعلكم تتوجهون نحو فعل الأشياء الخاطئة، نحو المعاصي. بالنسبة للغالبية، فهذا هو الطريق الذي يسلكه من أجل أن يُسبب لهم التعب في الحياة الدنيا والحياة الآخرة. ولكن بالنسبة للصالحين، ولعبيد الله المُختارين، فإنّه كثيرًا ما يفشل، ولهذا يُحاول أن يزعجهم عبر العالم الخارجيّ، عبر الارتباك، الخوف، أرق الليالي، والأذى عبر نشر الاقتراحات الشريّرة، والمؤامرات بواسطة العديد من البشر المُحيطين بهم. كل التاريخ مُتشابه. هذه هى الحرية التي حصل عليها من الله، أنّه سيضلل عبيده بأي وسيلة. كل التاريخ دليل على أنّ الصالحين يُعانون أكثر، ويتعرضون للمتاعب من كل نوع. الرسل هم أصفياء الله. ولكنّ الشيطان لا يرى فائدةً في ذلك، إنّه يُهاجمهم لكي يُبعدهم عن الصراط المُستقيم، إنّهم يحصلون على بعض الوقت من المُتعة في الدنيا بجانب أوقات من العذاب، وفيما بعد يتم تأكيد المعصية في كُتبهم. وفي السيناريو التالي إذا ما عانوا من المرض، أو أي صراع أخر؛ فإن الثواب يُكتب لهم عن كل ثانيةٍ يمرون فيها بذلك. وفوق كل ذلك، فإنّ حياة هذا العالم باكمله تٌشبه طرفة العين. ولهذا فإنّ ذلك يُعتبر لا شيء مُقارنةً بالحياة التي تنتظرهم في الآخرة.
Recitation of the Holy Scripture.
ليس هناك أي حاجة لتشعروا بالرثاء والله يقف بجواركم. الله هو نوري وهو خلاصي. مما يجب أن أخاف؟ اللهُ هو قوام حياتيّ، ممن يجب أن أخاف؟
لِذَلِكَ أَقُولُ لَكُمْ: لاَ تَهْتَمُّوا لِحَيَاتِكُمْ بِمَا تَأْكُلُونَ وَبِمَا تَشْرَبُونَ وَلاَ لأَجْسَادِكُمْ بِمَا تَلْبَسُونَ. أَلَيْسَتِ الْحَيَاةُ أَفْضَلَ مِنَ الطَّعَامِ وَالْجَسَدُ أَفْضَلَ مِنَ اللِّبَاسِ؟ اُنْظُرُوا إِلَى طُيُورِ السَّمَاءِ: إِنَّهَا لاَ تَزْرَعُ وَلاَ تَحْصُدُ وَلاَ تَجْمَعُ إِلَى مَخَازِنَ وَأَبُوكُمُ السَّمَاوِيُّ يَقُوتُهَا. أَلَسْتُمْ أَنْتُمْ بِالْحَرِيِّ أَفْضَلَ مِنْهَا؟ وَمَنْ مِنْكُمْ إِذَا اهْتَمَّ يَقْدِرُ أَنْ يَزِيدَ عَلَى قَامَتِهِ ذِرَاعاً وَاحِدَةً؟ وَلِمَاذَا تَهْتَمُّونَ بِاللِّبَاسِ؟ تَأَمَّلُوا زَنَابِقَ الْحَقْلِ كَيْفَ تَنْمُو! لاَ تَتْعَبُ وَلاَ تَغْزِلُ. وَلَكِنْ أَقُولُ لَكُمْ إِنَّهُ وَلاَ سُلَيْمَانُ فِي كُلِّ مَجْدِهِ كَانَ يَلْبَسُ كَوَاحِدَةٍ مِنْهَا. فَإِنْ كَانَ عُشْبُ الْحَقْلِ الَّذِي يُوجَدُ الْيَوْمَ وَيُطْرَحُ غَداً فِي التَّنُّورِ يُلْبِسُهُ اللَّهُ هَكَذَا أَفَلَيْسَ بِالْحَرِيِّ جِدّاً يُلْبِسُكُمْ أَنْتُمْ يَا قَلِيلِي الإِيمَانِ؟ فَلاَ تَهْتَمُّوا قَائِلِينَ: مَاذَا نَأْكُلُ أَوْ مَاذَا نَشْرَبُ أَوْ مَاذَا نَلْبَسُ؟ فَإِنَّ هَذِهِ كُلَّهَا تَطْلُبُهَا الأُمَمُ. لأَنَّ أَبَاكُمُ السَّمَاوِيَّ يَعْلَمُ أَنَّكُمْ تَحْتَاجُونَ إِلَى هَذِهِ كُلِّهَا. لَكِنِ اطْلُبُوا أَوَّلاً مَلَكُوتَ اللَّهِ وَبِرَّهُ وَهَذِهِ كُلُّهَا تُزَادُ لَكُمْ. فَلاَ تَهْتَمُّوا لِلْغَدِ لأَنَّ الْغَدَ يَهْتَمُّ بِمَا لِنَفْسِهِ. يَكْفِي ايَوْمَ شَرُّهُ.
As pessoas perguntam porque é que aqueles que são justos têm mais aflições na vida, suportam problemas, dificuldades e calamidades de todo tipo. Eu lhe digo por que, o primeiro alvo do Diabo é te atacar e te afastar do caminho, para te transformar em coisas erradas, em direção ao pecado. Para a maioria, este é o caminho que ele toma para causar-lhes angústia na vida aqui e no além. Mas para os justos e para os escravos escolhidos de Deus, ele muitas vezes falhava e atacava para causar perturbação através do mundo exterior através de confusão, medo, noites mal dormidas espalhando sugestões e conspirações malignas através de outros seres humanos ao seu redor. Toda a história é a mesma. Esta é a liberdade que ele tem de Deus de que ele iria enganar os seus escravos através de qualquer meio. Toda a história é evidente que os justos sofreram mais com aflições de todos os tipos. Os profetas, os amigos de Deus. Mas qual é o benefício nisso não é conhecido pelo diabo. No primeiro caso, se ele os atacar para desviá-los do caminho, eles terão algum prazer em algum momento de miséria neste mundo e, a partir de então, confirmarão o pecado em seus relatos. No segundo cenário, se eles recebem uma doença ou outra recompensa de aflição é escrita para eles por cada segundo que eles permanecem nisso. E acima de tudo a vida deste mundo é como um piscar de olhos. Portanto, esse pequeno tempo de aflição não é nada comparado à vida que está esperando por eles à frente.
Recitation of the Holy Scripture.
Não há necessidade de lamentar com Deus ao seu lado. O Senhor é minha luz e minha salvação. A quem devo temer? O Senhor é a fortaleza da minha vida – de quem devo ter medo?
Não se preocupe com a sua vida, com o que você vai comer ou beber, ou com o seu corpo, o que você vai usar. Não é a vida mais do que comida e o corpo mais do que roupas? Olhe para as aves do ar; eles não semeiam ou colhem ou armazenam em celeiros e ainda assim seu Senhor os alimenta. Você não é muito mais valioso que eles? Algum de vocês pode se preocupar em adicionar uma única hora à sua vida? "E por que você se preocupa com roupas? Veja como as flores do campo crescem. Eles não trabalham nem giram. No entanto, eu lhes digo que nem mesmo Salomão em todo o seu esplendor estava vestido como um deles. Se é assim que Deus veste a erva do campo, que está aqui hoje e amanhã é jogado no fogo, ele não muito mais te vestirá, ó tu de pouca fé? Portanto, não se preocupem, dizendo: "O que devemos comer?" Ou "O que devemos beber?" Ou "O que devemos vestir?" Para os não crentes correrem atrás de todas essas coisas, e seu Senhor sabe que você precisa deles. Mas busque primeiro Seu reino e Sua justiça, e todas estas coisas serão dadas a você também. Portanto, não se preocupe com o amanhã, pois o amanhã cuidará de si mesmo. Todo dia tem problemas suficientes.
La gente pregunta por qué es así para que aquellos que son justos obtengan más aflicciones en la vida, soporten problemas, dificultades y calamidades de todo tipo. Te digo por qué, el primer objetivo del Diablo es atacarte y alejarte del camino, para volverte hacia cosas equivocadas, hacia el pecado. Para la mayoría, esta es la ruta que él toma para causarles angustia en la vida aquí y en el más allá. Pero para los justos y para los elegidos esclavos de Dios, a menudo fracasaba y no atacaba para perturbar el mundo exterior mediante la confusión, el miedo y las noches sin dormir, dañando malas sugestiones y conspiraciones a través de otros seres humanos a su alrededor. Toda la historia es lo mismo. Esta es la libertad que tiene de Dios para engañar a Sus esclavos por cualquier medio. Toda la historia es evidente que los justos sufrieron más a través de aflicciones de todo tipo. Los profetas, los amigos de Dios Pero cuál es el beneficio en esto no es conocido por el diablo. En el primer caso, si los ataca para alejarlos del camino, en algún momento les dan placer en algún momento miseria en este mundo y en el futuro un pecado confirmado en sus cuentas. En el segundo escenario, si tienen una enfermedad u otra aflicción, se les recompensa por cada segundo que permanecen en eso. Y, sobre todo, la vida de este mundo es como un abrir y cerrar de ojos. Así que este pequeño momento de aflicción no es nada en comparación con la vida que les espera en el futuro.
Recitation of the Holy Scripture.
No hay necesidad de lamentarse con Dios de tu lado. El Señor es mi luz y mi salvación. ¿A quien temeré? El Señor es la fortaleza de mi vida, ¿de quién tendré miedo?
No se preocupe por su vida, o lo que va a comer o beber, o por su cuerpo, lo que va a usar. ¿No es la vida más que la comida, y el cuerpo más que la ropa? Mira las aves del aire; ellos no siembran, ni cosechan ni almacenan en graneros y, sin embargo, tu Señor los alimenta. ¿No eres mucho más valioso que ellos? ¿Puede uno de ustedes, al preocuparse, agregar una hora a su vida? "¿Y por qué te preocupas por la ropa? Mira como crecen las flores del campo. No trabajan ni giran. Sin embargo, te digo que ni siquiera Salomón en todo su esplendor vestía como uno de estos. Si así es como Dios viste la hierba del campo, que está aquí hoy y mañana es arrojada al fuego, ¿no te vestirá mucho más, oh tú de poca fe? Así que no te preocupes, diciendo: "¿Qué vamos a comer?" O "¿Qué vamos a beber?" O "¿Qué nos pondremos?" Porque los no creyentes corren tras todas estas cosas, y tu Señor sabe que los necesitas. Pero busca primero su reino y su justicia, y todas estas cosas te serán dadas también. Por lo tanto, no te preocupes por el mañana, ya que mañana se cuidará solo. Todos los días tiene suficientes problemas propios.
لوگ پوچھتے ہیں ایسا کیوں ہے کہ سچے لوگوں کو ہر طرح کی مصیبتوں، آفتوں اور مشکلات کا سامنا کرنا پڑتا ہے۔ میں آپ کو بتاتا ہوں کیوں۔ شیطان کا پہلا مقصد اپ پر حملہ کرنا اور آپ کو راہ سے گمراہ کرکے آپ کو غلط چیزوں کی جانب راغب کرنا ہے، گناہ کی طرف۔ ذیادہ تر لوگوں کے لئے وہ یہ راستہ اپناتا ہے کہ انہیں گمراہ کرے اور یہاں اور آخرت میں انہیں تکلیف میں مبتلا کرے۔ لیکن صادقوں اور خدا کے چنے ہوئے لوگوں کے لئے اکثر وہ ناکام رہتا ہےاور پھر ایک اور طرح سے حملہ کرتا ہے تاکہ ان کو باہری دنیا کے ذریعے بے چینی پیدا کرے۔ الجھن کے ذریعے، خوف کے ذریعے، بے آرام راتوں کے ذریعے، آپ کے گرد دوسرے انسانوں کی سازشوں اور برے مشوروں کے ذریعے وغیرہ۔ تمام تاریخ ایک جیسی ہے۔ اسے یہ آذادی خدا کی طرف سے ملی ہے کہ وہ کوئی بھی طریقہ اختیار کرتے ہوئے اس کے بندوں کو گمراہ کر سکتا ہے۔تمام تاریخ گواہ ہے کہ صادقوں کو ہر طرح کی مصیبت ذیادہ برداشت کرنی پڑی ہے۔ پیغمبروں کو اور خدا کے دوستوں کو۔ لیکن اس میں جو فائدہ ہے اس کا علم شیطان کو نہیں ہے۔ پہلے کیس میں اگر وہ انہیں راہ سے گمراہ کرنے کے لئے ان پر حملہ کرتا ہے تو وہ کبھی دنیا میں مزہ اور کبھی تکلیف پاتے ہیں اور آخرت میں ان کے حساب میں ایک یقینی گناہ ہوتا ہے۔ دوسرے کیس میں اگر وہ کوئی مصیبت یا تکلیف برداشت کرتے ہیں تو ان کے لئے اجر لکھا جاتا ہے اس ہر لمحے کیلئے جس میں وہ اس تکلیف میں رہتے ہیں ۔ اور سب سے اہم یہ کہ اس دنیا کی زندگی پلک جھپکتے سے بھی کم مدت کی ھے۔ اس لئے مصیبت کا یہ تھوڑا سا دور اس زندگی کے مقابلے میں بہت کم ہے جو آگے آنے والی ہے۔
Recitation of the Holy Scripture.
جب خدا آپ کی طرف ہے تو ماتم کرنے کی ضرورت نہیں ہے۔ خداوند رب میری روشنی اور میری نجات ہے۔ میں کس سے ڈروں؟ خداوند میری جان کی حفاظت کا قلعہ ہے – میں کس سے خوف کھاؤں؟
اپنی زندگی کی فکر نہ کرو کہ ہم کیا کھا ئینگے ؟ اور کیا پئینگے؟اور کیا پہنیں گے؟ کیا جان خوراک سے اور بَدَن پوشاک سے بڑھ کر اھم نہِیں ہے؟ ہوا کے پرندوں پر ایک نظر ڈالو۔ نہ تو وہ بیج بوتے ہیں اور نہ فصل کاٹتے ہیں۔اور نہ کوٹھیوں میں اناج کے ذخائر جمع کرتے ہیں لیکن اس کے با وجود آسمانوں میں رہنے والا تمہارا رب انہیں غذا فراہم کرتا ہے۔ کیا تُم اُن سے زیادہ قدر و قیمت نہِیں رکھتے؟ تُم میں اَیسا کون ہے جو فِکر کر کے اپنی عُمر میں ایک گھڑی بھی بڑھا سکے؟ "لباس کی فکر کیوں کرتے ہو ؟جبکہ کھیتوں میں پائے جانے والے پھولوں پر غور کرو۔اور انکے بڑھنے پر غور کرو۔ وہ نہ محنت کرتے نہ کاتتے ہیں۔اور نہ اپنے لئے کوئی کپڑے بنتے ہیں۔ مَیں تُم سے کہتا ہُوں کہ سلیمان بھی باوجود اپنی ساری شان وشوکت کے اُن میں سے کِسی کی مانِند ایک پھول کی خوبصورتی کے برابر لباس زیب تن نہ کر سکا۔ پَس جب خُدا میدان کی گھاس کو جو آج ہے اور کل آگ میں جھونکی جائے گی اَیسی پوشاک پہناتا ہے ۔وہ خدا تم کو کتنا زیادہ پہنائے گا۔ اَے کم اعتقاد والوں۔ اِس لِئے فِکرمند ہو کر یہ نہ کہو کہ ہم کیا کھائیں گے یا کیا پیئیں گے یا کیا پہنیں گے؟ لوگ جو خدا کو نہیں جانتے وہ ان اشیاء کو پا نے کی کوشش کرتے ہیں۔ تم فکر نہ کرو کیوں کہ تمہارا رب جانتا ہے کہ تم کو یہ تمام چیزیں چاہئے۔ لیکن تُم پہلے اُس کی بادشاہی اور اُسکی راستبازی کی تلاش کرو تو یہ سب چِیزیں بھی تُم کو مِل جائیں گی۔۔ پَس کل کے لِئے فِکر نہ کرو کِیُونکہ کل کا دِن اپنے لِئے آپ فِکر کرلے گا۔ آج کے لِئے آج ہی کا دُکھ کافی ہے۔