Why morality is so important. Ring of Gyges.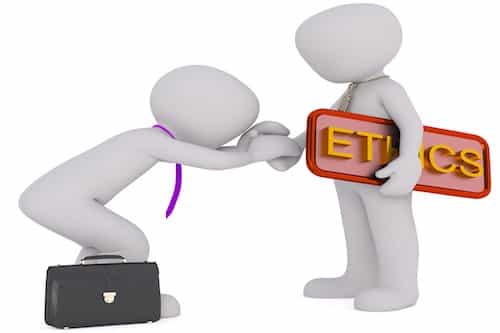 Importance of morality in human life
People ask why morality is so important. Why being morally good is crucial to get reward in the hereafter. Almost every great philosophers had his contribution on this topic and it is the one most important subject in philosophy.
Philosophers give various examples to state that when people act morally, the only reason they do it is because they can't get away with it. Most of them claim that people act morally or justly unwillingly. And that those who practice morals and justice do so because they lack the power to do the opposite" Famous example is "Ring of Gyges"
Ring of Gyges
In Plato's book Republic Glaucon Plato older brother narrate story of "Ring of Gyges" There was once a shepherd named Gyges in the service of the ruler of Lydia. There was a giant thunderstorm, and an earthquake broke open the ground and created a deep fissure. Seeing this, he was filled with amazement and went down into it. And there he saw a horse and he saw a corpse wearing nothing but a gold ring on his finger.
So he took the ring and came out of the abyss. He wore the ring at his usual monthly meeting with the King. And as he was sitting among the others, he turn the setting of the ring towards himself, to the inside of the hand. And when he did this, he became invisible to those sitting near him, and they went on talking as if he had gone. He wondered about this, and turned the setting of the ring outwards again, and became visible. So he experimented with the ring to test whether it indeed had this power, and it did. If he turned the setting inward, he became invisible, and if he turned it outward, he became visible again. When he realized this, he entered the palace of the king attacked and killed the king, and took over the kingdom." That's the story of the ring of Gyges. Glaucon tells that story with the expectation that you upon hearing this will think that you would act as Gyges did, if you had the opportunity to get away with crime without being caught.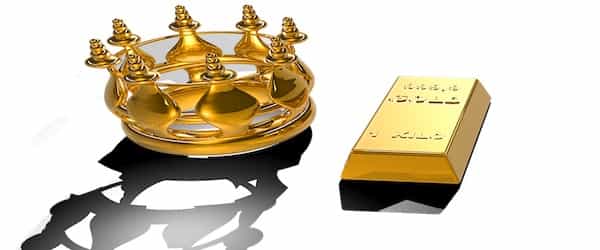 Basis of human morality
I already told you in part 5 of this program that your Lord had taken promise from the souls of Adam's offsprings before their creation to be on the straight religion of submission to God alone. This is the instinct, this is the basis of human morality the instinct of right and wrong which is not there in animals. And people who believe know that they can be morally good even if they get the "Ring of Gyges". As for believers and righteous there is no fear, nor any incentive or attraction in getting societies recognition as a good person. They do all for the sake of God and to please Him. These philosophers are true and we now know for sure that these negative things are in our nature, in our instinct. But simultaneously there are basic moralities which God had put in our Soul and He Says clearly in His Scriptures "By the Soul and He Who proportioned it, And inspired it its wickedness and its righteousness.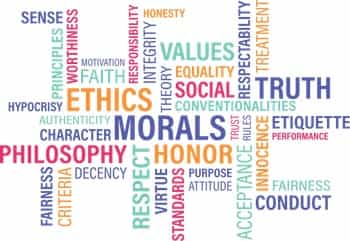 Indeed, he succeeds who purifies it, And indeed, he fails who buries it". Thats why revelation and scriptures always say that whatever good you do, do it for the sake of your own selves and for pleasing God and not for recognition or because of pressure of the society. Like for alms and charity scriptures say when you give to the needy, do not let your left hand know what your right hand is doing, so that your giving may be in secret. It is only because God wants to train us against the negatives of our own selves to overcome on these basic instincts as discussed in detail by various philosophers.
قدّم الفلاسفة العديد من الأمثلة عن سبب تصرف الناس بأخلاقيةٍ، وتدور أغلبها على أنّ الناس يفعلون ذلك؛ لأنّهم لا يستطيعون فعل العكس. معظهم يدّعون أن الناس يتصرفون بأخلاقيةٍ أو فقط يتصرفون على غير إرادتهم. وهؤلاء الذين يُمارسون الأخلاق يفعلون ذلك لأنّهم يفتقدون إلى القوة لفعل العكس.، والمثال المشهور على ذلك هو "خاتم جيجس"، في كتاب أفلاطون "الجمهورية" يُحكى أنّ راعيًا يُسمى "جيجس"، كان في خدمة حاكم "ليديا". كان هناك عاصفة رعدّية ضخمة، وزالزالٌ شديدٌ، أدى ذلك إلى حدوث شقٍ كبيرٍ في الأرض. كانت رؤية تلك الأحداث أمرًا يدعو إلى الدهشة والتساؤال، ولهذا نزل "جيجس" إلى الأسفل. وهناك رأى حصانًا وجثةً لا ترتدي شيئًا سوي خاتمًا في إصبعها.
ولهذا أخذ الخاتم، وخرج من تلك الهاوية. ارتدى الخاتم في الاجتماع الشهريّ مع الملك. وبينما كان يجلس بين الأخرين، أدار رأس الخاتم إلى الداخل ناحيته، وعندما فعل ذلك أصبح غير مرئي للأخرين الذين يجلسون بجواره، واستمروا في الحديث وكأنّه قد ذهب. تعجب من ذلك، ومن ثم أدار الخاتم نحو الخارج مرةً أخرى؛ فأصبح مرئيًا مرةً أخرى. ولهذا قام باختبار الخاتم، إذا كان يملك تلك القدرة بالفعل أم لا، وبالفعل كان الخاتم يملكها. لو أدار الخاتم ناحية الداخل؛ يُصبح غير مرئي، وإذا أداره نحو الخارج يُصبح مرئيًا. وعندما أدرك ذلك، دخل إلى قصر الملك وهاجمه حتى قتله، واستولى على المملكة." تلك هى قصة خاتم جيجس. ويروي "جلايكون" تلك القصة وهو يتوقع أن كل من سيسمع تلك القصة، سوف يتصرف كما فعل "جيجس"، لو كانت لديه الفرصة للإفلات من الجريمة.
لقد أخبرتكم بالفعل في الجزء 5 من هذا البرنامج، أن ربّكم قد أخذ من أرواح ذرية بني آدم وعدًا قبل الخلق بأن يكونوا على الطريق المُستقيم، وأن يخضعوا لله وحده. تلك هى الغريزة، وتلك هى فطرة الإنسان السليمة، غريزة الصواب والخطأ، والتي لا توجد في الحيوانات. والأشخاص الذي يعتقدون حقًا أنّهم سوف يكونون أخلاقيّن وجيديّن حتى لو كان لديهم "خاتم جيجس". فبالنسبة للمُؤمنين والأشخاص الأتقياء لايوجد سببٌ ما، أو غريزةٍ من أجل الحصول على إعجاب المُجتمع لكونهم أشخاصًا صالحين. إنّهم يفعلون كل ذلك من أجل الله، ومن أجل رضاه. هؤلاء الفلاسفة على حق، ونحن نعرف الأن أنّ تلك الأشياء السلبيّة موجودة طبيعتنا، في غريزتنا. ولكن في نفس الوقت هناك أخلاقيات أساسيّة، والتي وضعها الله في روحنا، وقال بضوح في كتابه الكريم " وَنَفْسٍ وَمَا سَوَّاهَا*فَأَلْهَمَهَا فُجُورَهَا وَتَقْوَاهَا*قَدْ أَفْلَحَ مَنْ زَكَّاهَا*وَقَدْ خَابَ مَنْ دَسَّاهَا" ولهذا فإنّ جميع الكتب السماويّة ورسائل الوحيّ تقول أنّه مهما تفعل من خيرٍ، فيجب أن تفعل ذلك من أجل إرضاء الله، وليس من أجل الشهرة، أو بسبب ضغط المُجتمع. مثل ما يخص الصدقات، حين تقول النصوص الدينيّة، عندما تتصدقُ بصدقةٍ ما؛ فلا تدع يدك اليسرى تعلم ما فعلت يدك اليُمنى، ولهذا فيجب أن تكون الصدقة التي تقوم بها سريةً. هذا فقط لأنّ الله يُريد أن يُدربنا على تجاوز سلبيّات أنفسنا، وعلى غرائزنا الأساسيّة والتي نقاشها الفلاسفة السابقون بالتفصيل.
As pessoas perguntam por que a moralidade é tão importante. Por que ser moralmente bom é crucial para obter recompensa no futuro. Quase todos os grandes filósofos tiveram sua contribuição sobre esse assunto e esse é o assunto mais importante da filosofia.
Os filósofos dão vários exemplos para afirmar que quando as pessoas agem moralmente, a única razão pela qual elas fazem isso é porque não conseguem se safar. A maioria deles afirma que as pessoas agem moral ou justamente contra a vontade. E que aqueles que praticam a moral e a justiça o fazem porque lhes falta o poder de fazer o contrário "Exemplo famoso é" Anel de Gyges "No livro de Platão República Glaucon Platão, irmão mais velho narra a história de" Anel de Gyges "Era uma vez um pastor chamado Gyges a serviço do governante de Lydia. Houve uma tempestade gigante e um terremoto abriu o chão e criou uma profunda fissura. Vendo isso, ele ficou cheio de espanto e desceu para dentro dele. E lá ele viu um cavalo e viu um cadáver vestindo apenas um anel de ouro no dedo.
Então ele pegou o anel e saiu do abismo. Ele usava o anel em sua reunião mensal habitual com o rei. E enquanto ele estava sentado entre os outros, ele girou a posição do anel para si, para o interior da mão. E quando ele fez isso, tornou-se invisível para aqueles sentados perto dele, e eles continuaram falando como se ele tivesse ido embora. Ele se perguntou sobre isso, e virou a configuração do anel para fora novamente, e ficou visível. Então ele experimentou o anel para testar se ele realmente tinha esse poder, e foi o que aconteceu. Se ele virasse o cenário para dentro, ele se tornaria invisível, e se ele virasse para fora, ele se tornaria visível novamente. Quando ele percebeu isso, ele entrou no palácio do rei, atacou e matou o rei, e assumiu o reino. "Essa é a história do anel de Gyges. Glaucon conta essa história com a expectativa de que, ao ouvir isso, você pensaria que agiria como Gyges, se tivesse a oportunidade de escapar do crime sem ser pego.
Eu já lhes disse na parte 5 deste programa que seu Senhor havia se prometido das almas dos filhos de Adão antes de sua criação para estar na religião reta da submissão a Deus somente. Este é o instinto, esta é a base da moralidade humana, o instinto de certo e errado que não existe nos animais. E as pessoas que acreditam sabem que podem ser moralmente boas mesmo se obtiverem o "Anel de Gyges". Quanto aos crentes e justos, não há medo, nem incentivo ou atração para que as sociedades sejam reconhecidas como pessoas boas. Eles fazem tudo por causa de Deus e para agradá-lo. Esses filósofos são verdadeiros e agora sabemos com certeza que essas coisas negativas estão em nossa natureza, em nosso instinto. Mas, ao mesmo tempo, há moralidades básicas que Deus colocou em nossa Alma e Ele diz claramente em Suas Escrituras "Pela Alma e Aquele Que Proporcionou e Inspirou sua maldade e sua justiça. De fato, ele consegue quem purifica, e de fato, ele falha quem o enterra ". É por isso que a revelação e as escrituras sempre dizem que, seja qual for o bem que você faça, faça por amor a si mesmo e por agradar a Deus e não por reconhecimento ou por pressão da sociedade. Como para esmolas e caridade, as escrituras dizem quando você dá aos necessitados, não deixe sua mão esquerda saber o que sua mão direita está fazendo, para que suas doações possam estar em segredo. É somente porque Deus quer nos treinar contra os negativos de nós mesmos para superar esses instintos básicos, como discutido em detalhes por vários filósofos.
La gente pregunta por qué la moralidad es tan importante. Por qué ser moralmente bueno es crucial para obtener recompensa en el más allá. Casi todos los grandes filósofos tuvieron su contribución en este tema y es el tema más importante de la filosofía.
Los filósofos dan varios ejemplos para afirmar que cuando las personas actúan moralmente, la única razón por la que lo hacen es porque no pueden salirse con la suya. La mayoría de ellos afirman que las personas actúan moral o justamente de mala gana. Y que aquellos que practican la moral y la justicia lo hacen porque no tienen el poder de hacer lo contrario "Ejemplo famoso es" Ring of Gyges "En el libro de Platón Republic Glaucon Plato el hermano mayor narra la historia de" Ring of Gyges "Había una vez un pastor llamado Giges al servicio del gobernante de Lidia. Hubo una tormenta gigante, y un terremoto rompió el suelo y creó una profunda fisura. Al ver esto, se llenó de asombro y bajó a él. Y allí vio un caballo y vio un cadáver que llevaba nada más que un anillo de oro en el dedo.
Entonces tomó el anillo y salió del abismo. Llevaba el anillo en su reunión mensual habitual con el Rey. Y mientras estaba sentado entre los demás, giró el ajuste del anillo hacia sí mismo, hacia el interior de la mano. Y cuando hizo esto, se volvió invisible para quienes estaban sentados cerca de él, y continuaron hablando como si se hubiera ido. Se preguntó sobre esto, y volvió a colocar el anillo en el exterior y se hizo visible. Así que experimentó con el anillo para probar si realmente tenía este poder, y lo hizo. Si giraba la configuración hacia adentro, se volvía invisible, y si la giraba hacia afuera, se volvía visible. Cuando se dio cuenta de esto, entró en el palacio del rey y atacó y mató al rey, y se hizo cargo del reino. "Esa es la historia del anillo de Giges. Glaucon cuenta esa historia con la expectativa de que al escuchar esto piense que usted actuaría como lo hizo Giges, si tuviera la oportunidad de salirse con la suya sin ser atrapado.
Ya te dije en la parte 5 de este programa que tu Señor había tomado la promesa de las almas de los descendientes de Adán antes de su creación de estar en la recta religión de sumisión a Dios solo. Este es el instinto, esta es la base de la moralidad humana, el instinto del bien y del mal que no está presente en los animales. Y las personas que creen saben que pueden ser moralmente buenas incluso si obtienen el "Anillo de Giges". En cuanto a los creyentes y los justos, no hay temor ni incentivo ni atracción para lograr que las sociedades se reconozcan como una buena persona. Hacen todo por el bien de Dios y para complacerlo. Estos filósofos son verdaderos y ahora sabemos con certeza que estas cosas negativas están en nuestra naturaleza, en nuestro instinto. Pero al mismo tiempo hay moralidades básicas que Dios puso en nuestra Alma y Él dice claramente en Sus Escrituras "Por el Alma y El que la proporcionó, y la inspiró su maldad y su justicia". De hecho, él tiene éxito quien lo purifica, y de hecho, falla quien lo entierra ". Es por eso que la revelación y las escrituras siempre dicen que sea lo que sea que hagas, hazlo por tu bien y por agradar a Dios y no por el reconocimiento o por la presión de la sociedad. Como para las limosnas y las escrituras de caridad, cuando dices a los necesitados, no permitas que tu mano izquierda sepa lo que hace tu mano derecha, para que tu ofrenda sea en secreto. Es solo porque Dios quiere entrenarnos contra los aspectos negativos de nosotros mismos para superar estos instintos básicos como se discutió en detalle por varios filósofos.
لوگ پوچھتے ہیں کہ اخلاقیات اتنی اہم کیوں ہیں ۔ کیوں اخلاقی طور پر اچھا ہونا آخرت میں انعام کے لئے بہت ضروری ہے۔ تقریباً ہر عظیم فلاسفر نے اس مضمون میں اپنا حصہ ڈالا ہے اور فلسفے میں یہ اہم ترین مضامین میں سے ایک ہے۔
فلاسفر یہ بیان کرنے کے لئے مختلف مثالیں دیتے ہیں کہ جب لوگ اخلاقی رویہ اختیار کرتے ہیں تو اس کی وجہ یہ ہوتی ہے کہ وہ ایسا کیے بغیر رہ نہیں سکتے۔ ان میں بہت یہ کہتے ہیں کہ لوگ اخلاقی رویہ اختیار کرتے ہیں نا چاہتے ہوئے۔ اور یہ کہ جو اچھائی اور انصاف کو عمل میں لاتے ہیں وہ اس لئے کہ ان میں اس کے برعکس کچھ کرنے کی ہمت نہیں ہوتی۔ "جائجیز کی انگوٹھی" ایک مشہور مثال ہے۔ پلاٹو کی کتاب ریپبلک میں گلوکون پلاٹو کا بڑا بھائی " جائجیز کی انگوٹھی " کی کہانی بیان کرتا ہے۔ ایک چرواہا تھا جس کا نام جائجیز تھا جو لدیہ کے حاکم کی خدمت کر تا تھا۔ ایک بار ایک بہت بڑا طوفان آیا اور ایک بھونچال نے زمین میں ایک شگاف پیدا کر دیا۔ یہ دیکھ کر وہ بہت حیران ہوا اور اس کو دیکھنے کے لئے اس میں نیچے اترا۔ اور وہاں اس نے ایک گھوڑے اور لاش کو دیکھا جس نے اپنی انگلی میں سوائے ایک سونے کی انگوٹھی کے اور کچھ نہیں پہنا ہوا تھا۔
اس نے انگوٹھی لی اور گڑھے سے باہر آیا۔ اس نے بادشاہ کے ساتھ اپنی معمول کی ماہانہ ملاقات میں وہ انگوٹھی پہنی۔ اور چونکہ وہ اور لوگوں کے بیچ میں بیٹھا ہو ا تھا اس نے انگوٹھی کا منہ اپنے ہاتھ میں اندر کی طرف موڑ دیا۔ اور جب اس نے ایسا کیا تو وہ اپنے ساتھ بیٹھے ہو ئے لوگوں کی نظروں سے غائب ہو گیا اور وہ ایسے بات چیت کرتے رہے کہ جیسے وہ ان کے بیچ سے چلا گیا ہے۔ وہ اس بات پر حیران ہوا اور اس نے انگوٹھی کا منہ باہر کی طرف نکالا اور پھر سے نظر آنے لگا۔ اس نے یہ دیکھنے کے لئے کہ انگوٹھی میں واقعی یہ طاقت ہے یا نہیں اسے آزمایا اور اس میں وہ طاقت تھی۔ اگر وہ اسے اندر کی طرف موڑتا تو وہ غائب ہو جاتا اور اگر وہ اسے باہر کو موڑتا تو پھر سے دِکھنے لگتا۔ جب اسے یہ احساس ہوا تو وہ بادشاہ کے محل میں داخل ہوا ، اسے قتل کیا اور اس کی سلطنت حاصل کر لی۔ یہ ہے جائجیز کی انگوٹھی کی کہانی۔ گلوکون ہمیں یہ کہانی یہ سوچ کر بتاتا ہے کہ اس کو سن کر آپ بھی یہ سوچیں گے کہ آپ بھی وہی کرتے جو جائجیز نے کیا اگر آپ کے پاس جرم کر کے اس سے بچ جانے کا موقع ہوتا۔
میں اپ کو اس پروگرام کے پانچویں حصے میں پہلے ہی بتا چکا ہوں کہ تمہارا رب آدم کی اولاد کی روحوں سے ان کی تخلیق سے پہلے ہی یہ وعدہ لے چکا ہے کہ صرف خدا کی تابعداری کے مذہب کی پیروی کریں ۔ یہ فطرت ہے ، یہ انسانی اخلاقیات کی بنیاد ہے، صحیح اور غلط کی فطرت ہے جو جانوروں میں نہیں ہے۔ اور وہ لوگ جو نیک اور راستباز ھیں یقین رکھتے ہیں وہ جانتے ہیں کہ وہ اخلاقی طور پر صحیح رہیں گے چاہے انہیں " جائجیز کی انگوٹھی " ہی کیوں نہ مل جائے۔ ایمانداروں اور صادقوں کے لئے کوئی خوف نہیں ہے، نہ ہی ان میں معاشرے سے اچھا انسان ہونے کا تمغہ لینے کی کوئی چاہت ہے۔ وہ یہ سب خدا کے لئے کرتے ہیں کہ اسے خوش کریں ۔ فلاسفر سچے ہیں اور اب ہم یقیناً یہ جانتے ہیں کہ یہ منفی چیزیں ہماری فطرت میں ہیں ۔ لیکن اس کے ساتھ ہی بنیادی اخلاقیات بھی ہیں جو خدا نے ہماری روح میں ڈالی ہیں اور وہ صحیفوں میں واضح طور پر کہتا ہے، قسم ھے نفس کی اور اس کی جس نے اسے درست بنایا۔ پھر اسے اس کی بدکاری اور پرہیزگاری کا الہام (القاء) کیا۔ بےشک وہ شخص فلاح پاگیا جس نے اس (نفس) کا تزکیہ کیا۔
اور وہ شخص نامراد ہوا جس نے (گناہ سے آلودہ کر کے) اسے دبا دیا۔" اس لئے وحی اور صحائف ہمیشہ یہ کہتے ہیں کہ جو بھی آپ کریں اسے اپنی خاطر کریں اور خدا کی خوشنودی کی خاطر کریں نا کہ معاشرے کے دباؤ میں آکر یا معاشرے میں اپنی پہچان بنانے کے غرض سے۔ جیسے کہ چندہ اور خیرات کے متعلق صحیفے کہتے ہیں ، جب تم کسی ضرورتمند کو چندہ یا خیرات دو تو ایسا کرتے ہوئے تمہارا بایاں ہاتھ نہ جانے کہ تمہارا دہنا ہاتھ کیا کرتا ہے تاکہ تمہارا دینا پوشیدگی میں رہے۔ یہ صرف اسی لئے ہے کہ خدا ہمیں ہماری منفی خصلتوں کے مقابلے میں ہماری تربیت کرتا ہے تاکہ ہم اس بنیادی فطرت پر غالب آئیں جسکا ذکر بہت سے فلاسفرو ں نے تفصیلاً کیا ہے۔