Why morality is so important. Ring of Gyges.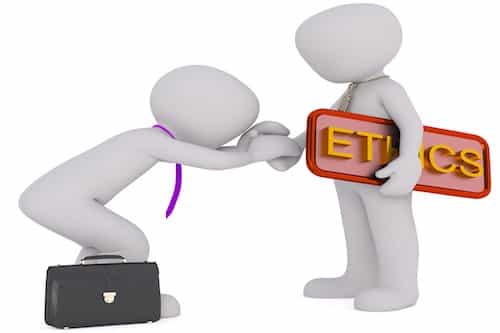 Importance of morality in human life
People ask why morality is so important. Why being morally good is crucial to get reward in the hereafter. Almost every great philosophers had his contribution on this topic and it is the one most important subject in philosophy.
Philosophers give various examples to state that when people act morally, the only reason they do it is because they can't get away with it. Most of them claim that people act morally or justly unwillingly. And that those who practice morals and justice do so because they lack the power to do the opposite" Famous example is "Ring of Gyges"
Ring of Gyges
In Plato's book Republic Glaucon Plato older brother narrate story of "Ring of Gyges" There was once a shepherd named Gyges in the service of the ruler of Lydia. There was a giant thunderstorm, and an earthquake broke open the ground and created a deep fissure. Seeing this, he was filled with amazement and went down into it. And there he saw a horse and he saw a corpse wearing nothing but a gold ring on his finger.
So he took the ring and came out of the abyss. He wore the ring at his usual monthly meeting with the King. And as he was sitting among the others, he turn the setting of the ring towards himself, to the inside of the hand. And when he did this, he became invisible to those sitting near him, and they went on talking as if he had gone. He wondered about this, and turned the setting of the ring outwards again, and became visible. So he experimented with the ring to test whether it indeed had this power, and it did. If he turned the setting inward, he became invisible, and if he turned it outward, he became visible again. When he realized this, he entered the palace of the king attacked and killed the king, and took over the kingdom." That's the story of the ring of Gyges. Glaucon tells that story with the expectation that you upon hearing this will think that you would act as Gyges did, if you had the opportunity to get away with crime without being caught.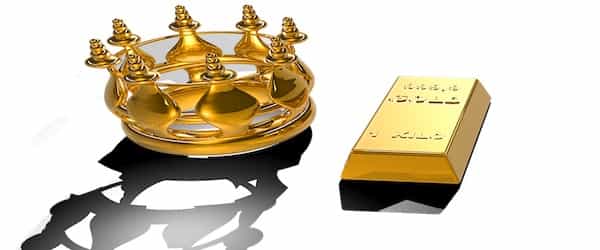 Basis of human morality
I already told you in part 5 of this program that your Lord had taken promise from the souls of Adam's offsprings before their creation to be on the straight religion of submission to God alone. This is the instinct, this is the basis of human morality the instinct of right and wrong which is not there in animals. And people who believe know that they can be morally good even if they get the "Ring of Gyges". As for believers and righteous there is no fear, nor any incentive or attraction in getting societies recognition as a good person. They do all for the sake of God and to please Him. These philosophers are true and we now know for sure that these negative things are in our nature, in our instinct. But simultaneously there are basic moralities which God had put in our Soul and He Says clearly in His Scriptures "By the Soul and He Who proportioned it, And inspired it its wickedness and its righteousness.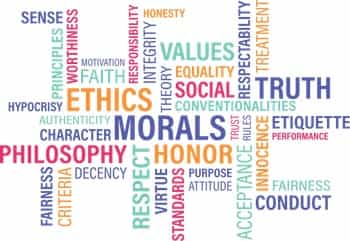 Indeed, he succeeds who purifies it, And indeed, he fails who buries it". Thats why
revelation
and
scriptures
always say that whatever good you do, do it for the sake of your own selves and for pleasing God and not for recognition or because of pressure of the society. Like for alms and charity scriptures say when you give to the needy, do not let your left hand know what your right hand is doing, so that your giving may be in secret. It is only because God wants to train us against the negatives of our own selves to overcome on these basic instincts as discussed in detail by various philosophers.
قدّم الفلاسفة العديد من الأمثلة عن سبب تصرف الناس بأخلاقيةٍ، وتدور أغلبها على أنّ الناس يفعلون ذلك؛ لأنّهم لا يستطيعون فعل العكس. معظهم يدّعون أن الناس يتصرفون بأخلاقيةٍ أو فقط يتصرفون على غير إرادتهم. وهؤلاء الذين يُمارسون الأخلاق يفعلون ذلك لأنّهم يفتقدون إلى القوة لفعل العكس.، والمثال المشهور على ذلك هو "خاتم جيجس"، في كتاب أفلاطون "الجمهورية" يُحكى أنّ راعيًا يُسمى "جيجس"، كان في خدمة حاكم "ليديا". كان هناك عاصفة رعدّية ضخمة، وزالزالٌ شديدٌ، أدى ذلك إلى حدوث شقٍ كبيرٍ في الأرض. كانت رؤية تلك الأحداث أمرًا يدعو إلى الدهشة والتساؤال، ولهذا نزل "جيجس" إلى الأسفل. وهناك رأى حصانًا وجثةً لا ترتدي شيئًا سوي خاتمًا في إصبعها.
ولهذا أخذ الخاتم، وخرج من تلك الهاوية. ارتدى الخاتم في الاجتماع الشهريّ مع الملك. وبينما كان يجلس بين الأخرين، أدار رأس الخاتم إلى الداخل ناحيته، وعندما فعل ذلك أصبح غير مرئي للأخرين الذين يجلسون بجواره، واستمروا في الحديث وك