Brief Summary of Arguments for the existence of God-2: Contingency argument or the causal argument/First Cause Argument.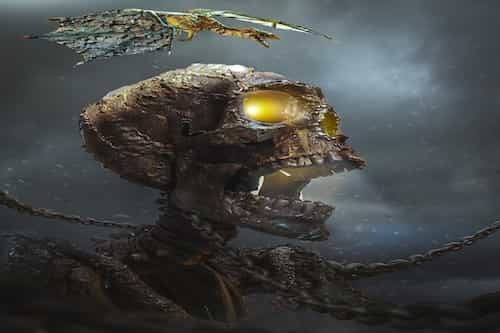 In
part 6
and
part 9
of this program I started this topic and gave you a summary of arguments for the Non existence and existence of God. Now lets finalize all this one by one.
Contingency argument
Starting with the Contingency argument that all beings are contingent i.e subject to chance and dependent, meaning that it is possible for them not to exist. If everything can possibly not exist, there must have been a time when nothing existed. As things exist now, there must exist a being with necessary existence, regarded as God. In other words, if everything could die, then, given enough time, everything would eventually die.
But in that case nothing could start up again. We would have universal death. For a being that has ceased to exist, cannot cause itself or anything else, to begin to exist again. But because this universal death has not happened and things do exist, there must be a being that is eternal. If the universe has an explanation of its existence than that explanation is an external transcendent personal cause. Because the cause of the universe must be greater than the universe itself. Think of the universe all of space and time so the cause of the universe must be beyond space and time, therefore it cannot be physical or material. Now there are only two kinds of things that could possibly fit that description, either an abstract object or else an intelligent being. But abstract objects can't cause anything so it must be an intelligent being i.e God.
The whole universe is a vast, interlocking chain of things that come into existence. We would not be here without billions of causes from the Big Bang, through the forming of stars and galaxies, and the evolution of the life on planet earth, to the marriages of our ancestors.
To understand more consider you need a DVD for your DVD Player. You ask your friend whether he has it. He says no, he has to get it from his father. What if his father says he has to get it from his friend, who in turn say that he has to get it from his son, and the process go on until infinity. No one actually has the Dvd.

There has to be a First cause
In that case, you will never get it. However long or short the chain of borrowers may be, you will get it only if someone actually has it and does not have to borrow it. The existence of all creation is like this. If there is no first cause i.e no being who has existence by his own nature, and does not have to borrow it from someone else, then this mere existence of all that exist can never be passed down the chain to others and no one will ever get it.
في الجزئين السادس والتاسع من هذا البرنامج بدأت هذا الموضوع، وقدمت لكم مُلخصًا لحُجج القائلين بعدم وجود الله. والأن أضع اللمسات الأخيرة على كل هذا حُجةً تلو الأخرى. بدءًا من حجة المُصادفة، والتي تقول بأنّ جميع الكائنات هي نتيجةٌ للصدفة والاعتماد، وهذا يعني أنّه من المُمكن في لحظةٍ ما ألا توجد تلك الكائنات. إذا كان وجود كل شيء خاضع للاحتمالات، فإذًا يجب أن يكون هناك وقتٌ حيث لم يكن هناك شيء موجود. ولكن الأمور موجودة الآن، فيجب أن يكون هناك كائنٌ وجوده ضروريّ، وهذا الكائن هو الله. وبعبارةٍ أخرى، إذا كان من المُمكن أن يموت كل شيء ، فبإعطاء الكائنات الوقت الكافي، فسوف يموتُ كل شيءٍ في نهاية المَطاف.
ولكن حينها لا يمكن أن يُخلق أيّ شيء مرةً أخرى. سيكون لدينا موت شاملٌ. لأنّ ذلك الكائن الأعلى الذي لم يَعد موجودًا، لا يُمكن أن يخلق نفسه أو أي شيء أخر مرةً أخرى. ولكن لأنّ ذلك الموتُ الشامل لم يحدث، والكائناتُ موجودةٌ بالفعل، يجب أن يكون هناك