Message for Hindus and Budhs.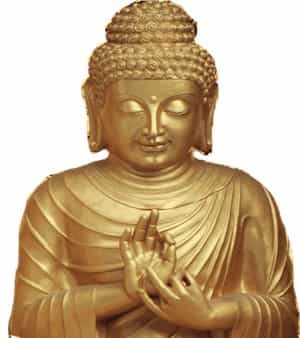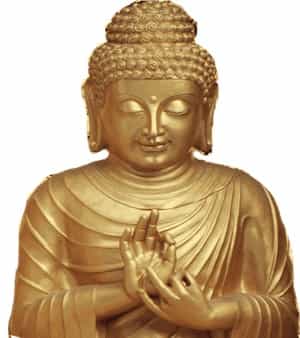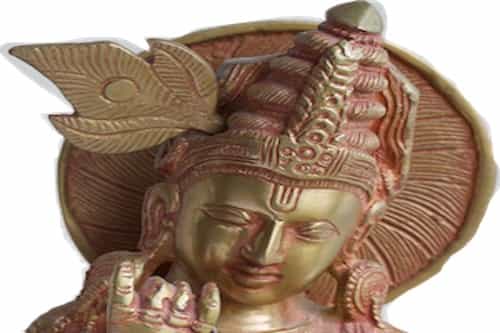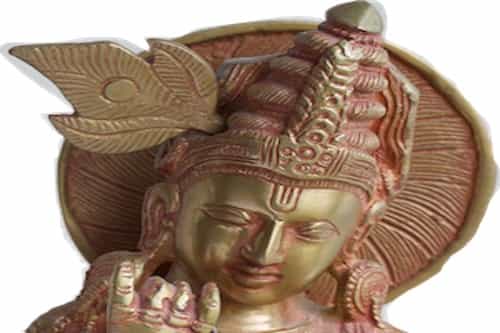 O you Hindus and Budhs you are such a big nation, I open my arms towards you. Trust me your Lord is only one God. God of Ibrahim, Musa, Ram, Krishna, Sidaharth, Jesus and Muhammad. God of Jews, Christians, Muslims and everyone else. Trust me than you will be rejoicing on the day when your Lord will establish the judgement. If you accept my words by the Grace of your Lord I can see you rejoicing in the hereafter.
I love you so much and I cry for you. Why all of you human beings are divided like this This program got thousands of likes from you, I know that you are listening to me. I know that your intelligent minds have many questions but you have silenced those questions because you feel it is sin to think like this. Not only you but every single thinking mind has many questions whether a Jews, Christian, Hindu or a Muslim. They cannot digest many things present in their religions. They feels that religions are separate and logic and science are a different faculty. While your Lord is All Knowledge all rationale how can than His guidance and religions be at an angle of 180 with science and logic. This is totally impossible.
يا أيها الهندوس والبوذين، أنتم أمةٌ كبيرةٌ، وأنا أفتح ذراعي لكم جميعًا.ثقوا فى؛ فإلهكم إلهٌ واحدٌ. إله إبراهيم، وموسى، وكيرشان، وسيدهارث، وعيسى، ومُحمد. إله اليهود، والمسيحيّن، والمُسلمين، وجميع أهل الأرض. ثقوا فى، وسوف تفرحون يوم يقضى الله بالحساب بين الناس يوم القيامة. إذا قبلتم كلماتي، بفضل الله، فأنا أراكم الأن تمرحون في الأخرة. أنا أحبكم كثيرًا، وأبكي من أجلكم. لماذا تنقسمون بهذه الصورة أيها البشر. لقد حصل هذا البرنامج على ألاف الإعجابات منكم، أنا أعلم أنّكم تستمعون إلي. أنا أعلم أنّكم تمتلكون عقولًا ذكيةً بها الكثير من الأسئلة، ولكنّكم تجاهلتم وسكتّم عن هذه الأسئلة؛ لأنّكم تشعرون أنّه من الخاطيء أن تفكروا بهذا الشكل. لستم وحدكم فقط، بل كلُ عقلٍ مُفكرٍ به الكثير من الأسئلة، سواء كانوا يهودًا، أو مسيحين، أو هندوس، أو مُسلمني. لا يُمكنهم أن يهضموا الكثير من الأشياء الموجودة في دينهم. إنّهم يشعرون أن تلك الأديان مُنفصلةٌ، وأن العلم والمنطق مُختلفٌ عنهم تمامًا. بينما إلهكم هو العليم بكل شيء، وهو الحكيم في كل شيء، فكيف تكون تعاليمه وأديانه مُتناقضة ب180 درجة مع العلم والمنطق. هذا مستحيلٌ تمامًا.
无论你是印度教徒或佛教徒,都是一个大的群体,我向你敞开双臂。相信我,你的主只是一个神。 Ibrahim,Musa,Ram,Krishan,Sidaharth,耶稣和穆罕默德。犹太人的上帝,基督徒,穆斯林和其他人。相信我,而不是在你的主建立审判的日子去高兴欢喜。如果你接受我们的主的恩典,我可以预见你在不久之后的喜乐。我如此爱你,我为你哭泣。为什么你们人类是这样的分裂,成千上万次,我知道你在听我。我知道你聪明的头脑有很多问题,但你已经沉默了那些问题,因为你觉得这样的想法是罪过。不仅你,每一个独立的思想头脑都有许多问题,无论是犹太人,基督教,印度教或穆斯林。他们无法理清他们的宗教中存在的许多事情。他们认为宗教是独立的,逻辑和科学是不同的院系。即便你的主充满智慧和知识,他也比不过他的指导和宗教,以及科学和逻辑在180°的角度。这是完全不可能的。
ای هندوها و بودائی ها، شما ملت بزرگی هستید. من دستم را به سمت شما دراز می کنم. مطمئن باشید خداوند شما یکی است. خداوندِ ابراهیم، موسی، راما، کریشان، سیذارتا، مسیح و محمد. خداوندِ یهودیان، مسیحیان، مسلمانان و بقیه. روزی که خداوند قیامت را برپا کند شما در آن روز شادی خواهید کرد اگر سخنان مرا بپذیرید. من به شما عشق می ورزم و به خاطر شما فریاد می زنم. چرا شما انسان اینطور جدا شده اید. این برنامه هزاران بازخورد مثبت از جانب شما ها داشته است، می دانم که شما به من گوش فرا می دهید. می دانم که ذهن های متفکر شما سوالات زیادی دارد اما آن ها را به زبان نمی آورید چون خیال می کنید چنین فکرهایی گناه هستند. نه تنها شما بلکه تمام کسانی که تفکر دارند سوالات زیادی دارند چه یهودی، چه مسیحی، چه هندو و چه مسلمان. آن ها خیلی از مواردی که در دین شان وجود دارد را نمی توانند هضم کنند. آن ها تصور می کنند ادیان از هم جدا هستند و منطق و علم در آن ها راه ندارد. در حالی که خداوند شما سرچشمۀ منطق و دانش و حکمت است، چطور ممکن است که پیامبران و ادیانِ او 180 درجه با علم و منطق تفاوت داشته باشند. این غیرممکن است.
О вы, индусы и буддисты, вы такой большой народ, я раскрываю свои объятия. Поверьте мне, ваш Господь – единственный Бог. Бог Ибрагим, Муса, Рам, Кришан, Сидахарт, Иисус и Мухаммад. Бог евреев, христиан, мусульман и других. Поверьте, вы будете радоваться в тот день, когда ваш Господь назначит суд. Если вы примете мои слова Милостью вашего Господа, я увижу, как вы радуетесь в будущем. Я так вас люблю и плачу молюсь о вас. Почему все вы, люди, разделены подобным образом. Эта программа получила от вас тысячи лайков, я знаю, что вы слушаете меня. Я знаю, что у ваших интеллектуальных умов есть много вопросов, но вы не позволяете себе озвучить их, ведь вы чувствуете, что так думать – это грех. Не только вы, но и любой другой мыслитель задает много вопросов, будь то еврей, христианин, индус или мусульманин. Они не могут переварить многие вещи, существующие в их религиях. Они чувствуют, что религии разделены, а логика и наука – это совершенно другая область. Ваш Господь является Всезнанием, но тогда почему Его наставления и религии находятся под углом 180о по отношению к логике и науке. Это совершенно невозможно.
Ustedes, hindúes y Budistas, son una nación tan grande, abro los brazos hacia ustedes. Confien en mí, su Señor es sólo un Dios. Dios de Ibrahim, Musa, Ram, Krishan, Sidaharth, Jesús y Muhammad. Dios de judíos, cristianos, musulmanes y todos los demás. Confien en mí, de que un día se estarán regocijando porque su Señor establezca el juicio. Si aceptan mis palabras por la Gracia de su Señor, puedo verlos gozando en el más allá. Los quiero mucho y lloro por ustedes. ¿Por qué todos los seres humanos están divididos así? Este programa tiene miles de me gusta de ustedes, sé que ustedes me están escuchando. Sé que sus mentes inteligentes tienen muchas preguntas pero han silenciado esas preguntas porque sienten que es pecado pensar así. No sólo ustedes, sino toda mente pensante tiene muchas preguntas, ya sean judíos, cristianos, hindúes o musulmanes. No pueden digerir muchas cosas presentes en sus religiones. Sienten que las religiones son independientes y que la lógica y la ciencia son una facultad diferente. Mientras que su Señor es Todo Conocimiento, toda razón puede hacer que su guía y sus religiones estén en un ángulo de 180 con la ciencia y la lógica. Esto es totalmente imposible.
Ey siz Hindular, Budistler, ne büyük bir milletsiniz siz, ben size kollarımı açıyorum. İnanın ki, Rabbiniz tektir. İbrahim'in, Musa'nın, Rama'nın, Sidarta'nın, İsa'nın ve Muhammed'in tanrısıdır. Yahudilerin, Hristiyanların, Müslümanların ve diğerlerinin tanrısıdır. Bana güvenin ki Rabbinizin sizi yargıladığı zamanda çok mutlu olacaksınız. Sözlerimi kabul ederseniz, Rabbinizin lütfuyla ahirette çok mutlu olacağınızı görebilmekteyim. Sizi çok seviyorum ve sizin için ağlıyorum. Neden siz insanlar bu kadar bölündünüz? Bu program sizlerden binlerce beğeni aldı, sizin beni dinlediğinizi biliyorum. Bir sürü sorunuz olduğunu ama bu soruları, bu şekilde düşünmek bir günah olduğu için susturduğunuzu biliyorum. Sadece siz değil, Yahudi, Hristiyan, Hindu, Müslüman, her düşünen aklın bir sürü sorusu bulunur. Onlar, dinlerinde bulunan şeyleri sindiremiyorlar. Dinlerin birbirinden farklı olduğunu ve mantıkla bilimin ayrı bir yeti olduğunu düşünüyorlar. Eğer Rabbiniz, bütün bilginin ve mantığın ta kendisiyse, nasıl olur da onun öğretileri ve dinleri bilimle aksi yönde gidebilir? Bu tamamen imkânsız bir şeydir.
اے ہندوؤ اور بدھ متو، تم ایک بڑی قوم ہو میں تمہارے لئے اپنے بازو کھولتا ہوں۔ میرا یقین کرو تمہارا خدا ایک ہی خدا ہے۔ ابراہام، موسیٰ، رام، کرشن، سدھارت، یسوع اور محمدکا خدا۔ یہودی، عیسائی، مسلمان اور ہر ایک کا خدا۔ میرا یقین کرو اور تم ایک دن خوشی مناؤگے جب تمہارا رب تمہارے لئے فیصلہ دے گا۔ اگر تم اپنے خداوند کے فضل سے وہ قبول کرو گے جو میں کہہ رہا ہوں تو میں تمہیں آخرت میں خوشی مناتے ہوئے دیکھتا ہوں۔ میں تم سے بہت پیار کرتا ہوں اور تمہارے لئے روتا ہوں۔ تم تما م بنی نوع انسان اس طرح سے کیوں تقسیم ہوئے ہو۔ اس پروگرام کو تمہارے ہزاروں لائککس ملتے ہیں۔ میں جانتا ہوں کہ تم مجھے سُن رہے ہو۔ میں جانتا ہوں کہ تمہارے ذہین دماغوں میں کئی سوالات ہیں لیکن تم نے ان سوالوں کو خاموش کر دیا ہےکیونکہ تم ایسا سوچنا گناہ سمجھتے ہو۔ نہ صرف تم بلکہ ہر ایک سوچنے والے دماغ میں بہت سے سوال ہیں چاہے وہ مسلمان ہو، ہندو، یہودی یا عیسائی۔ وہ ان بہت سی چیزوں کو ہضم نہیں کر پاتے ہیں جو ان کے مذہب میں موجودہیں۔ وہ سوچتے ہیں کہ مذہب اَور ہیں اور دلیل اور سائنس الگ فلسفے ہیں۔ جب کہ تمہار خدا تمام حکمت ہے، تما م معقول ہے تو کیسے اس کی راہنمائی اور مذہب سائنس اور دلیل کے 180 کے زاویے پر ہو سکتے ہیں ۔ یہ بالکل ناممکن ہے۔