Message for Hindus and Budhs.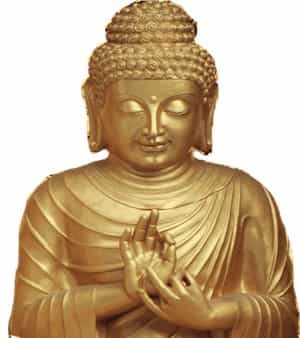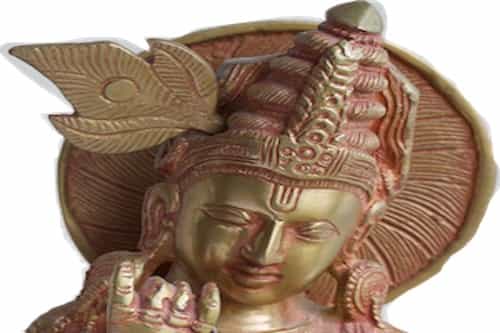 O you Hindus and Budhs you are such a big nation, I open my arms towards you. Trust me your Lord is only one
God
. God of Ibrahim, Musa, Ram, Krishna, Sidaharth, Jesus and Muhammad. God of Jews, Christians,
Muslims
and everyone else. Trust me than you will be rejoicing on the day when your Lord will establish the judgement. If you accept my words by the Grace of your Lord I can see you rejoicing in the hereafter.
I love you so much and I cry for you. Why all of you human beings are divided like this This program got thousands of likes from you, I know that you are listening to me. I know that your intelligent minds have many questions but you have silenced those questions because you feel it is sin to think like this. Not only you but every single thinking mind has many questions whether a Jews, Christian, Hindu or a Muslim. They cannot digest many things present in their religions. They feels that religions are separate and logic and science are a different faculty. While your Lord is All Knowledge all rationale how can than His guidance and religions be at an angle of 180 with science and logic. This is totally impossible.
يا أيها الهندوس والبوذين، أنتم أمةٌ كبيرةٌ، وأنا أفتح ذراعي لكم جميعًا.ثقوا فى؛ فإلهكم إلهٌ واحدٌ. إله إبراهيم، وموسى، وكيرشان، وسيدهارث، وعيسى، ومُحمد. إله اليهود، والمسيحيّن، والمُسلمين، وجميع أهل الأرض. ثقوا فى، وسوف تفرحون يوم يقضى الله بالحساب بين الناس يوم القيامة. إذا قبلتم كلماتي، بفضل الله، فأنا أراكم الأن تمرحون في الأخرة. أنا أحبكم كثيرًا، وأبكي من أجلكم. لماذا تنقسمون بهذه الصورة أيها البشر. لقد حصل هذا البرنامج على ألاف الإعجابات منكم، أنا أعلم أنّكم تستمعون إلي. أنا أعلم أنّكم تمتلكون عقولًا ذكيةً بها الكثير من الأسئلة، ولكنّكم تجاهلتم وسكتّم عن هذه الأسئلة؛ لأنّكم تشعرون أنّه من الخاطيء أن تفكروا بهذا الشكل. لستم وحدكم فقط، بل كلُ عقلٍ مُفكرٍ به الكثير من الأسئلة، سواء كانوا يهودًا، أو مسيحين، أو هندوس، أو مُسلمني. لا يُمكنهم أن يهضموا الكثير من الأشياء الموجودة في دينهم. إنّهم يشعرون أن تلك الأديان مُنفصلةٌ، وأن العلم والمنطق مُختلفٌ عنهم تمامًا. بينما إلهكم هو العليم بكل شيء، وهو الحكيم في كل شيء، فكيف تكون تعاليمه وأديانه مُتناقضة ب180 درجة مع العلم والمنطق. هذا مستحيلٌ تمامًا.
无论你是印度教徒或佛教徒,都是一个大的群体,我向你敞开双臂。相信我,你的主只是一个神。 Ibrahim,Musa,Ram,Krishan,Sidaharth,耶稣和穆罕默德。犹太人的上帝,基督徒,穆斯林和其他人。相信我,而不是在你的主建立审判的日子去高兴欢喜。如果你接受我们的主的恩典,我可以预见你在不久之后的喜乐。我如此爱你,我为你哭泣。为什么你们人类是这样的分裂,成千上万次,我知道你在听我。我知道你聪明的头脑有很多问题,但你已经沉默了那些问题,因为你觉得这样的想法是罪过。不仅你,每一个独立的思想头脑都有许多问题,无论是犹太人,基督教,印度教或穆斯林。他们无法理清他们的宗教中存在的许多事情。他们认为宗教是独立的,逻辑和科学是不同的院系。即便你的主充满智慧和知识,他也比不过他的指导和宗教,以及科学和逻辑在180°的角度。这是完全不可能的。
ای هندوها و بودائی ها، شما ملت بزرگی هستید. من دستم را به سمت شما دراز می کنم. مطمئن باشید خداوند شما یک®