Quran Miracle: It Mentions One God Without Any Partner
Oneness Of God: Universal Application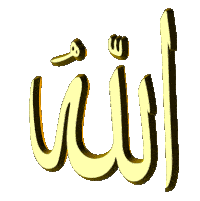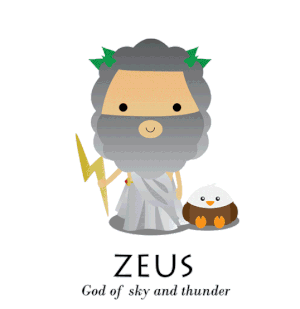 Quran introduces God as One without any partners. This totally matches with the conformity and consistency required for the operation and survival of a universe as we live in. This trait is a must must for the uniformity of the physical laws and continuity of complex cosmological processes and the existence of living beings. If there were many gods, then at some point, each God would try to extend influence on the other. Each God would strive to claim the Throne at some point, and as a result confusion, disorder and chaos will fall on the creation. There would be disputes on many issues. There would be different laws of physics. There would be no permanence & stability in the universe. Same as in Egyptian, Hindu and Greek mythology, there is mention of various wars between Titans, gods and their offsprings.
٩١ مَا اتَّخَذَ اللَّهُ مِنْ وَلَدٍ وَمَا كَانَ مَعَهُ مِنْ إِلَٰهٍ ۚ إِذًا لَذَهَبَ كُلُّ إِلَٰهٍ بِمَا خَلَقَ وَلَعَلَا بَعْضُهُمْ عَلَىٰ بَعْضٍ ۚ سُبْحَانَ اللَّهِ عَمَّا يَصِفُونَ
Allah has not taken any son, nor has there ever been with Him any deity. [If there had been], then each deity would have taken what it created, and some of them would have sought to overcome others. Exalted is Allah above what they describe. (Surah Muminun 23:91)
The Nature Of God As Per Quran
In the Quran, the below eight verses give a detailed explanation of the nature of God.
١ قُلْ هُوَ اللَّهُ أَحَدٌ
٢ اللَّهُ الصَّمَدُ
٣ لَمْ يَلِدْ وَلَمْ يُولَدْ
٤ وَلَمْ يَكُنْ لَهُ كُفُوًا أَحَدٌ
Say: "He is Allah, the One and Unique;

Allah the Eternal, Self Sufficient, the Uncaused Cause of All Beings.

He begets not, and neither is He begotten;

and there is nothing that could be compared with Him. (Surah Ikhlas)
١ سَبَّحَ لِلَّهِ مَا فِي السَّمَاوَاتِ وَالْأَرْضِ ۖ وَهُوَ الْعَزِيزُ الْحَكِيمُ
٢ لَهُ مُلْكُ السَّمَاوَاتِ وَالْأَرْضِ ۖ يُحْيِي وَيُمِيتُ ۖ وَهُوَ عَلَىٰ كُلِّ شَيْءٍ قَدِيرٌ
٣ هُوَ الْأَوَّلُ وَالْآخِرُ وَالظَّاهِرُ وَالْبَاطِنُ ۖ وَهُوَ بِكُلِّ شَيْءٍ عَلِيمٌ
٤ هُوَ الَّذِي خَلَقَ السَّمَاوَاتِ وَالْأَرْضَ فِي سِتَّةِ أَيَّامٍ ثُمَّ اسْتَوَىٰ عَلَى الْعَرْشِ ۚ يَعْلَمُ مَا يَلِجُ فِي الْأَرْضِ وَمَا يَخْرُجُ مِنْهَا وَمَا يَنْزِلُ مِنَ السَّمَاءِ وَمَا يَعْرُجُ فِيهَا ۖ وَهُوَ مَعَكُمْ أَيْنَ مَا كُنْتُمْ ۚ وَاللَّهُ بِمَا تَعْمَلُونَ بَصِيرٌ
Whatever is in the heavens and earth exalts Allah, and He is the Exalted in Might, the Wise.

His is the dominion of the heavens and earth. He gives life and causes death, and He is over all things competent.

He is the First and the Last, the Ascendant and the Intimate, and He is, of all things, Knowing.

It is He who created the heavens and earth in six days and then established Himself above the Throne. He knows what penetrates into the earth and what emerges from it and what descends from the heaven and what ascends therein; and He is with you wherever you are. And Allah is All Seer of what you do. (Surah Hadid 57:1-4)
Quranic Depiction Of God: Philosophically, Logically & Scientifically Correct