Always thank that God is not like any powerful person or king of this world.


Please read the updated version of this article in GOD AS RAHMAN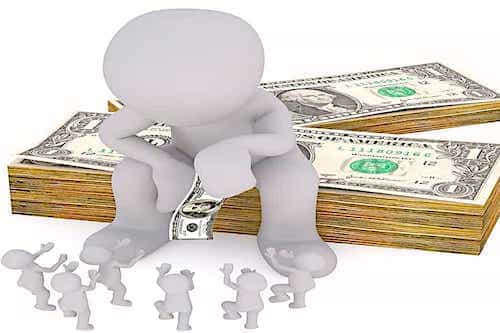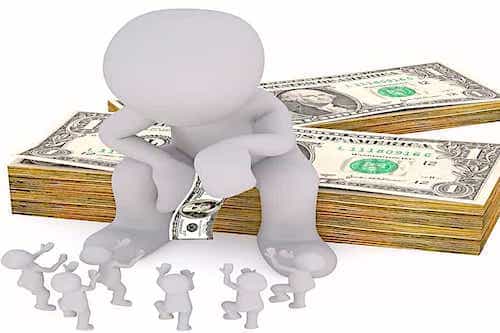 O people always thank that your Lord is Gracious and Merciful and not like any powerful person or king of this world. Just think if
God
would not be like the way He is. Than what would be the situation. Imagine a king or even a powerful authoritative normal person around you. How there mood swings, how they change their behaviors, their words, their promises. How forgiving someone totally depends on their mood. How they become angry on their insults. While your Lord listens all those insulting words people say against Him day and night.
Although He is All powerful, He has given freedom and free will not to believe in Him and to do all that you want to do against Him. He has made a clear method of accounts that whoever will do righteous deeds He will forgive him. He never breaks His promise. Thanks that He is like this. Not even this but for those who do not have good deeds in their accounts He gives them a clear hope by saying Say, O My slaves those who have transgressed against themselves, do not despair of the mercy of God. Indeed, God forgives all sins. Indeed, He is the Oft Forgiving, the Most Merciful.
يا أيُّها النّاس، اشكروا الله كثيرًا فهو الرّحمن الرّحيم ليس كمثله شئ، فقط فكّروا ماذا لو أن الله لم يكن بهذة الطريقة التي هو عليها الآن؟ ماذا سيكون الحال حينها؟ تخيّل أن الله سبحانه وتعالى هو شخص عادي، كيف ستكون تقلّباته المزاجيّة، وكيف سيغيّر أفعاله وكلماته ووعوده بإستمرار، وكيف ستكون مسامحته لشخصٍ ما مُعتمده كليًّا على حالته المزاجيّة، وكيف سيغضب بسبب أخطاء النّاس وإهاناتهم له، بينما يستمع ربّك سبحانه وتعالى إلى الكلمات الخاطئة التي يقولها النّاس ضدّة ليلًا ونهارًا على الرغم من انه قادر علي كل شئ ولكنه سبحانه وتعالي يعطى لك الحرية الكاملة في إختيار عقيدتك وديانتك وقد وضع سبحانه وتعالي منهجًا واضحًا للحساب –الثواب والعقاب- فمن يعمل الصالحات يغفر الله له، ولن يخلف الله بوعده أبدًا، وليسوا فقط هؤلاء بل أيضًا لوبئك الّذين لا يعملون الصّالحات أعطاهم الله سبحانه وتعالى أمل واضح حين قال عزّ وجلّ: " قل يا عبادي الذين أسرفوا على أنفسهم، لا تقنطوا من رحمة الله". فالله سبحانه وتعالي يغفر الذنوب جميعًا فهو العفو الغفور الرحيم.
人,要时刻感谢你的主的慈悲和仁慈,因为他们和世界上其他强大的人或国家领导人们都不一样。想想如果上帝不是他现在的样子,世界会变成怎样。想象一下如果是国家领导人,或者一个拥有很大权利的人生活在你的身边。他们的情绪如何波动,他们的一举一动会改变你的行为,他们的话,他们的承诺。如果宽恕他人完全取决于他们的心情。他们如何对他们的过失而感到愤怒。即使你的主每天都听到侮辱他的话,虽然他是全能的。但他已经给了你们自由的生活和自由的意志,并允许了你们做所有反对他的事情。主已经提出了一个很明确的规则,他会原谅所有做出正义行为的人。感谢就是如此。那些经常做坏事的人们。主给了你们一个明确的说法,主称这些人为奴隶,就是那些违背了自己的人,不要对上帝的慈悲而感到绝望。事实上,上帝能够赦免所有的罪过。他是宽恕的,慈悲的。
Люди всегда благодарят Господа за его милость и сострадание, ведь Он не такой, как любой влиятельный человек или король в этом мире. Просто подумайте, что было бы, если бы Бог не был таким, каков Он есть. Что за ситуация тогда сложилась бы. Представьте себе короля или какого-то влиятельного человека. Какие бывают перепады в его настроении, как меняется его поведение, слова и обещания. Как получение кем-то прощения зависит от его настроения. Как он сердится, претерпев обиду. В то время как ваш Господь и днем и ночью слушает все эти обидные слова людей, направленные в Его сторону. Не смотря на могущество Бога, Он дает людям свободу делать все, что они хотят, и возможность не верить в Него. Каждый человек, который будет совершать благие дела, будет прощен. Он никогда не нарушает своих обещаний. Спасибо Ему за это. И за то, что он дает надежду тем, на чьем счету нет праведных поступков, говоря: «О, рабы мои, согрешившие против самих себя, не отчаивайтесь, ибо Бог милосерден». Действительно, Бог прощает все грехи. Он на самом деле является всепрощающим и самым милосердным.
Oh pueblo siempre agradezca que tu Señor es Gracioso y Misericordioso y no como cualquier persona poderosa o rey de este mundo. Solo piensa si Dios no fuese como él es. Que sería la situación. Imagine un rey o una poderosa persona autoritaria a su alrededor. Cómo sus cambios de humor, cómo cambian sus comportamientos, sus palabras, sus promesas. Cómo perdonar a alguien depende totalmente de su estado de ánimo. Cómo se enojan con sus insultos. Mientras tu Señor escucha todas las palabras insultantes que la gente dice contra él día y noche. Aunque Él es Todopoderoso, dio libertad y libre albedrío para no creer en Él y hacer todo lo que quieren hacer contra Él. Él ha hecho un método claro de cuentas en que quien quiera que haga las acciones justas, Él le perdonará. Nunca rompe su promesa. Gracias que Él es así. Ni siquiera esto, sino para aquellos que no tienen buenas obras en sus relatos, les da una clara esperanza diciendo, Oh mis esclavos que han transgredido contra sí mismos, no se desespere de la misericordia de Dios. De hecho, Dios perdona todos los pecados. En verdad, Él es el perdonador, el más misericordioso.
اے لوگو ہمیشہ شکر کرو کہ تمہارا رب بہت رحیم اور مہربان ہےاور ان دنیا کے کسی طاقت ور شخص یا بادشاہ کی طرح نہیں ہے۔ ذرا سوچئے اگر خدا جیسا ہے ویسا نہ ہوتا تو کیسی صورت حال ہوتی۔ ایک بادشاہ یا کسی بھی طاقتور اختیار شخص کو اپنے کر تصور کریں۔ ان کے موڈ کیسے بدلتے ہیں، ان کے روئے کیسے تبدیل ہرتے ہیں، ان کے الفاظ، ان کے وعدے۔ کوئی کتنا درگزر کرنے والا ہے یہ اس کے موڈ پر منحصر ہوتا ہے۔ اپنی بےعزتی پر وہ کیسے ناراض ہو جاتے ہیں۔ جب کہ تمہارا رب وہ تمام بے عزتی کے الفاظ سنتا ہے جو تم دن رات کہتے ہو۔ حالانکہ اسکے پاس تمام طاقت ہے اس نے آزادی دے رکھی ہےاور یہ مرضی ہےکہ آپ اس پر یقین نہ رکھیں اور اس کے خلاف جو چاہیں کریں۔ شکر ہے کہ وہ ایسا ہے۔ نہ صرف یہ بلکہ جنکے حساب میں اچھے اعمال نہیں ہیں وہ یہ کہتا ہوا انہیں واضح امید دیتا ہے، اے میرے بندو، جنہوں نے اپنے خلاف خطا کی ہےخدا کہ رحمت سے ناامید نہ ہو۔ بے شک خدا تمام گناہ معاف کرتا ہے۔ بےشک وہ معاف کرنے والا اور سب سے رحیم ہے۔