Always thank that God is not like any powerful person or king of this world.

Please read the updated version of this article in GOD AS RAHMAN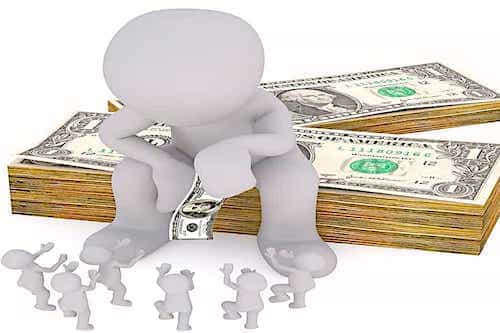 O people always thank that your Lord is Gracious and Merciful and not like any powerful person or king of this world. Just think if
God
would not be like the way He is. Than what would be the situation. Imagine a king or even a powerful authoritative normal person around you. How there mood swings, how they change their behaviors, their words, their promises. How forgiving someone totally depends on their mood. How they become angry on their insults. While your Lord listens all those insulting words people say against Him day and night.
Although He is All powerful, He has given freedom and free will not to believe in Him and to do all that you want to do against Him. He has made a clear method of accounts that whoever will do righteous deeds He will forgive him. He never breaks His promise. Thanks that He is like this. Not even this but for those who do not have good deeds in their accounts He gives them a clear hope by saying Say, O My slaves those who have transgressed against themselves, do not despair of the mercy of God. Indeed, God forgives all sins. Indeed, He is the Oft Forgiving, the Most Merciful.
يا أيُّها النّاس، اشكروا الله كثيرًا فهو الرّحمن الرّحيم ليس كمثله شئ، فقط فكّروا ماذا لو أن الله لم يكن بهذة الطريقة التي هو عليها الآن؟ ماذا سيكون الحال حينها؟ تخيّل أن الله سبحانه وتعالى هو شخص عادي، كيف ستكون تقلّباته المزاجيّة، وكيف سيغيّر أفعاله وكلماته ووعوده بإستمرار، وكيف ستكون مسامحته لشخصٍ ما مُعتمده كليًّا على حالته المزاجيّة، وكيف سيغضب بسبب أخطاء النّاس وإهاناتهم له، بينما يستمع ربّك سبحانه وتعالى إلى الكلمات الخاطئة التي يقولها النّاس ضدّة ليلًا ونهارًا على الرغم من انه قادر علي كل شئ ولكنه سبحانه وتعالي يعطى لك الحرية الكاملة في إختيار عقيدتك وديانتك وقد وضع سبحانه وتعالي منهجًا واضحًا للحساب –الثواب والعقاب- فمن يعمل الصالحات يغفر الله له، ولن يخلف الله بوعده أبدًا، وليسوا فقط هؤلاء بل أيضًا لوبئك الّذين لا يعملون الصّالحات أعطاهم الله سبحانه وتعالى أمل واضح حين قال عزّ وجلّ: " قل يا عبادي الذين أسرفوا على أنفسهم، لا تقنطوا من رحمة الله". فالله سبحانه وتعالي يغفر الذنوب جميعًا فهو العفو الغفور الرحيم.
人,要时刻感谢你的主的慈悲和仁慈,因为他们和世界上其他强大的人或国家领导人们都不一样。想想如果上帝不是他现在的样子,世界会变成怎样。想象一下如果是国家领导人,或者一个拥有很大权利的人生活在你的身边。他们的情绪如何波动,他们的一举一动会改变你的行为,他们的话,他们的承诺。如果宽恕他人完全取决于他们的心情。他们如何对他们的过失而感到愤怒。即使你的主每天都听到侮辱他的话,虽然他是全能的。但他已经给了你们自由的生活和自由的意志,并允许了你们做所有反对他的事情。主已经提出了一个很明确的规则,他会原谅所有做出正义行为的人。感谢就是如此。那些经常做坏事的人们。主给了你们一个明确的说法,主称这些人为奴隶,就是那些违背了自己的人,不要对上帝的慈悲而感到绝望。事实上,上帝能够赦免所有的罪过。他是宽恕的,慈悲的。
Люди всегда благодарят Господа за его милость и сострадание, ведь Он не такой, как любой влиятельный человек или король в этом м