Arguments against the existence of God- 2: Historical induction argument, Problem of evil argument, Epicurean paradox.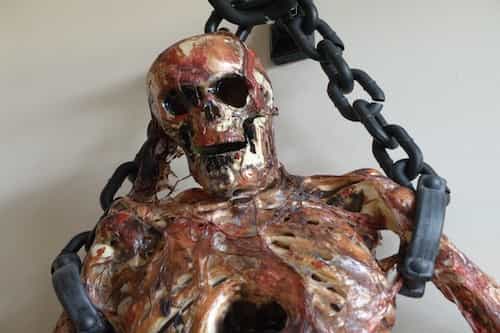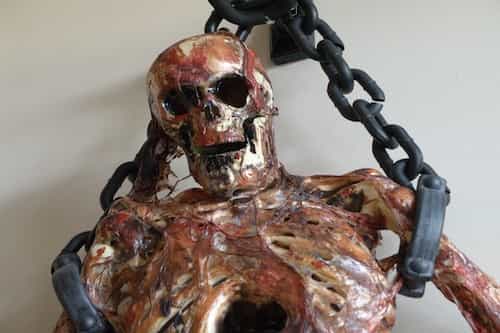 In
part 6
of this program I started this topic and gave you a summary of arguments against the
existence of God
. There are two more important argument I missed there First is the Inductive arguments for non existence of God that includes the "historical induction" argument which states that because most ancient theistic
religions
and their gods like ancient Egyptian
religion
, ancient Greek religion cease to be regarded as true or correct, all theistic religions, including contemporary ones, are therefore most likely untrue/incorrect by induction.
A famous quotation on this says:
I contend that we are both atheists. I just believe in one fewer god than you do. When you understand why you dismiss all the other possible gods, you will understand why I dismiss yours.
Second is the problem of evil argument that refers to the question of how to reconcile the existence of evil with an omnibenevolent, omniscient, and omnipotent God. An argument from evil attempts to show that the coexistence of evil and such a God is unlikely or impossible. Epicurus is generally credited with first expounding the problem of evil, and it is sometimes called the "Epicurean paradox" which is as follows;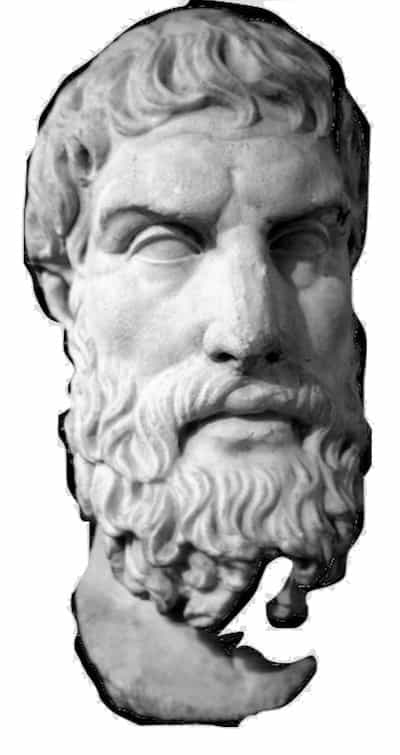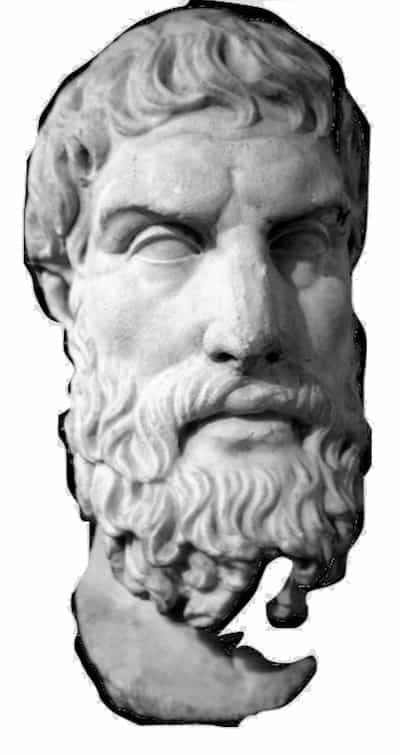 Is God willing to prevent evil, but not able? Then he is not omnipotent.
Is he able, but not willing? Then he is malevolent.
Is he both able and willing? Then whence cometh evil?
Is he neither able nor willing? Then why call him God?
في الجزء 6 من هذا البرنامج بدأت هذا الموضوع وأعطيتك مُلخصًا للحجج ضد وجود الله. هناك حجتان مهمتان أخطأت فيهما الأولى هي الحجج الاستقرائية لعدم وجود الله التي تتضمن حجة "الاستقراء التاريخي" التي تنص على أن معظم الديانات التوحيدية القديمة وآلهتها مثل الدين المصري القديم، والدين اليوناني القديم تتوقف عن اعتبارها صحيحةً أو حقيقةً، فإن جميع الأديان التوحيدية، بما فيها الديانات المعاصرة، هي على الأرجح غير صحيحة / غير حقيقةٍ عن طريق الاستقراء. اقتباسٌ شهيرٌ على هذا يقول: أنا أؤكد أننا كليّنا مُلحدين. أنا فقط أؤمن بإله واحد أقل مما تُؤمن به. عندما تفهم لماذا ترفض كل الآلهة المُحتملة الأخرى، سوف تفهم لماذا أرفض إلهك. والثاني هو مشكلةُ الحجة الشريرة التي تشير إلى مسألة كيفية التوفيق بين وجود الشر مع كون الله مُحيطًا بكل شيء، وكونه إلاهًا قاهرًا وقادرًا. حجةٌ من الشر تحاول أن تظهر أن التعايش بين وجود الشر ووجود الله أمرٌ غير مُستبعد أو مُستحيل. ويعود الفضل إلى أبيقور عموما في أول شرحٍ لمشكلة الشر، ويطلق عليه أحيانا "التناقض الأبيقوري" الذي هو على النحو التالي؛
هل إن شاء الله أن يمنع الشر، ولكنّه ليس قادرًا؟ إذًا فهو ليس كلي القدرة.
هل هو قادٌر، ولكنّه لا يرغب؟ إذًا فهو خبيث.
هل هو يمتلك كلًا من القُدرة والإرادة؟ إذًا فمن أين يأتي الشر؟
هل هو غير قادرٍ ولا يملك الإرداة؟ إذًا لماذا ندعو إلهًا؟
Na parte 6 deste programa, iniciei este tópico e apresentei um resumo dos argumentos contra a existência de Deus. Há dois argumentos mais importantes que eu perdi lá. Primeiro, são os argumentos indutivos para a não existência de Deus que incluem o argumento da "indução histórica" ​​que afirma que, como a maioria das antigas religiões teístas e seus deuses como a antiga religião egípcia, a antiga religião grega deixa de ser considerada como verdadeiras ou corretas, todas as religiões teístas, incluindo as contemporâneas, são, portanto, provavelmente falsas / incorretas por indução. Uma famosa citação sobre isso diz: Eu afirmo que somos ambos ateus. Eu apenas acredito em um deus a menos que você. Quando você entender por que você descarta todos os outros deuses possíveis, você entenderá porque eu descarto o seu. O segundo é o problema do argumento do mal que se refere à questão de como reconciliar a existência do mal com um Deus oni-benevolente, onisciente e onipotente. Um argumento do mal tenta mostrar que a coexistência do mal e de tal Deus é improvável ou impossível. Epicuro é geralmente creditado como primeiro expositor do problema do mal, e às vezes é chamado de "paradoxo epicurista" que é o seguinte;
Deus está disposto a prevenir o mal, mas não é capaz? Então ele não é onipotente.
Ele é capaz, mas tem não tem vontade? Então ele é malévolo.
Ele é capaz e disposto? Então de onde vem o mal?
Ele não é capaz nem disposto? Então por que chamá-lo de Deus?
En la parte 6 de este programa comencé este tema y te di un resumen de los argumentos en contra de la existencia de Dios. Hay dos argumentos más importantes que extrañé. Primero, los argumentos inductivos para la no existencia de Dios que incluyen el argumento de "inducción histórica" ​​que establece que debido a que la mayoría de las religiones teístas antiguas y sus dioses como la religión egipcia antigua, la religión griega antigua deja de ser considerada como verdaderas o correctas, todas las religiones teístas, incluidas las contemporáneas, son por lo tanto probablemente no verdaderas / incorrectas por inducción. Una famosa cita al respecto dice: Sostengo que ambos somos ateos. Solo creo en un dios menos que tú. Cuando entiendas por qué descartas a todos los demás dioses posibles, entenderás por qué rechazo los tuyos. El segundo es el problema del argumento malvado que se refiere a la cuestión de cómo reconciliar la existencia del mal con un Dios omnidireccional, omnisciente y omnipotente. Una discusión del mal intenta mostrar que la coexistencia del mal y tal Dios es improbable o imposible. Generalmente se atribuye a Epicuro la tarea de exponer primero el problema del mal, y algunas veces se lo denomina la "paradoja epicúrea", que es la siguiente;
¿Está Dios dispuesto a prevenir el mal, pero no puede? Entonces el no es omnipotente.
¿Él puede, pero no está dispuesto? Entonces él es malévolo.
¿Es capaz y dispuesto? Entonces, ¿de dónde viene el mal?
¿No puede ni quiere? Entonces, ¿por qué llamarlo Dios?
اس پروگرام کے چھٹے حصے میں میں نے اس موضوع کا آغاز کیا تھا اور آپ کو خدا کے وجود کے خلاف دلائل کا خلاصہ دیا تھا۔ وہاں دو اہم دلائل رہ گئے تھے۔ پہلی خدا کے وجود کے بارے میں استقرائی دلیل ہے جس میں "تاریخی تعارف ' پر مبنی دلیل شامل ہے جو یہ کہتی ہے کہ چونکہ قدیم ترین توحید پرست مذاہب اور ان کے معبود مثلاً قدیم مصری مذہب ، قدیم یونانی مذہب اب صحیح اور سچے نہیں مانے جاتے۔ اس لئے استقرائی طور پر توحید رپرمبنی تمام دور ِ حا ضرہ کے مذاہب غیر درست اور غلط ہیں ۔ اس پر ایک بہت مشہور قول ہے: میں اس بات پر اصرار کرتا ہوں کہ ہم دونوں کسی خدا کو نہیں مانتے۔ میں تمہاری نسبت صرف ایک کم خدا پر یقین رکھتا ہوں۔ جب آپ سمجھ لیں گے کہ کیوں آپ دوسرے تمام ممکنہ خداؤں کو رد کرتے ہیں تو آپ یہ بھی سمجھیں گے کہ میں آپ کے خدا کو کیوں رد کرتا ہوں ۔ دوسرا مسئلہ برائی کے وجود کی دلیل کا ہے جو اس سوال کی جانب اشارہ کرتی ہے کہ کیسے برائی کے وجود کو ایک قادر مطلق، عالم کُل خدائے کریم کے ہوتے ہوئے تسلیم کیا جائے۔ یہ دلیل یہ بتانے کی کوشش ہے کہ برائی اور ایسے خدا کا باہمی وجود ناممکن ہے ۔ برائی کے مسئلے کو سب سے پہلے بیان کرنے کا سہرا ایپیکوروش کو دیا جاتا ہے اور اسے کبھی کبھی "ایپیکیورین پیرا ڈاکس " کہا جاتا ہے۔ جو کہ کچھ یوں ہے؛
کیا خدا برائی کو روکنے کا ارادہ رکھتا ہے لیکن اس میں قابلیت نہیں ہے؟ تو پھر وہ قادر مطلق نہیں ہے۔
کیا وہ اس قابلیت رکھتا ہے پر اس کی رضا نہیں رکھتا ؟ تو وہ بد اندیش ہے۔
اگر وہ دونوں قابلیت اور رضا رکھتا ہے ؟ تو برائی کہاں سے آتی ہے؟
اگر وہ نہ ہی ر ضا رکھتا ہے نہ ہی قابلیت ؟ تو اسے خدا کیوں کہیں ؟