Distances in the universe: What is a Light year. We are looking into the Past and the stars you see may be dead.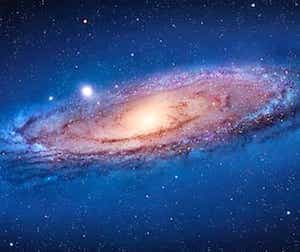 The distances in the
universe
are so big that you cannot measure in your normal terms. It can only be measured in terms of a light year which is the distance light travels in one year while the speed of light is 300,000 km /sec. This speed is so much that nothing can travel faster than light. In just one second lights travels 7.5 times around our
earth
. In a year it travels 9.5 trillion Km and is called a light year which is a distance of length, not time. We live in a
galaxy
which we named as Milky Way with a diameter of 100,000 light years, and a thickness of 1000 light years, with approx. 100-400 billion
stars
like our
sun
although the majority of them are bigger than our sun.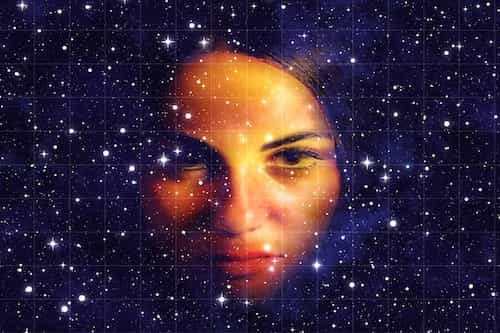 The nearest galaxy to milky way is Andromeda, a galaxy much like our own Milky Way. It is 2.2 million light years away from us. It means that with a speed of 300,000 km/sec it takes almost 2.2 million years for light or any other object to reach Andromeda the nearest neighborhood. The stars we see in the night
sky
are very far away from us, so far the
star
light we see has taken a long time to travel across
space
to reach our eyes. That means whenever we look out into the night and gaze at stars we are actually experiencing the past.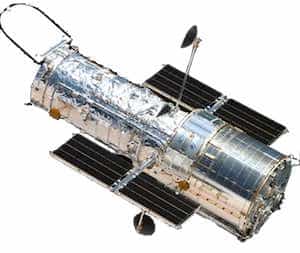 Specialized telescopes enable us to look towards very distant objects in the universe. There are some incredible images, one of which is the Hubble Ultra Deep Field. HUDF is an image of a small region of space, containing an estimated 10,000
galaxies
. Looking back approximately 13 billion years. In just one picture we are transported 13 billion years into the past, just 400 to 800 million years after the Big Bang, which is early in terms of the universe's history. Do you know that the stars you see in the sky may be dead? As they are billions of light years away from us and it will take billions of years for the light to reach earth, which means that the stars light which you see now is billion-year-old lighting. So they may be dead now. Every day almost 275-400 million stars die and nearly 400 million new stars are born only in our observable universe.
المسافات في الكون كبيرة جدا لدرجة أنه لا يمكنك قياسها بالقياسات العادية. يمكن قياسها فقط بالسنة الضوئية وهي المسافة التي يقطعها الضوء خلال سنة بينما سرعة الضوء هي 300,000 كم/ث. هذه سرعة كبيرة لدرجة أن لا شئ يستطيع السفر أسرع من الضوء. خلال ثانية واحدة يسافر الضوء حول الأرض سبع مرات ونصف. خلال سنة يسافر الضوء 9.5 تريليون كم وتسمى سنة ضوئية لأنها تعبر عن قياس مسافة وليس زمن. نعيش في مجرة تدعى الدرب اللبني بقطر يساوي 100,000 سنة ضوئية, و سمك يساوي 1000 سنة ضوئية. يوجد فيها تقريباً من 100 إلى 400 مليار نجم كشمسنا على الرغم من أن معظمهم أكبر من شمسنا.
أقرب مجرة إلى مجرة الدرب اللبني هي أندروميدا, وهي تشبه مجرتنا إلى حد كبير. إنها تبعد عنا 2.2 مليون سنة ضوئية. هذا يعني أنه بسرعة 300,000 كم/ث يستغرق الضوء أو أي شئ آخر حوالي 2.2 مليون سنة ليصل إلى أندروميدا أقرب جيراننا. النجوم التي نراها في السماء ليلاً بعيدة جدا عنا, بعيدة لدرجة أن ضوء النجم إستغرق وقتاً طويلاً ليسافر عبرالفضاء ويصل إلى أعيننا. هذا يعني أننا كلما نظرنا إلى السماء ليلاً ورأينا النجوم, نحن فعلياً نختبر الماضي.
التلسكوبات المتخصصة تمكننا من النظر تجاه الأشياء البعيدة جداً في الفضاء. هنالك بعض الصور المذهلة, واحد منها هو مجال هابل شديد العمق. صورة HUDF هي صورة لجزء صغير من الفضاء, تحتوي على ما يقدر ب 10,000 مž