Every incident happen to you has its reasons in addition to the physical cause and effects.

Please read If there is God then why so much Injustice around, Real Cause Of Afflictions, A universe of possibilities, Why righteous get more afflictions, Which religion's followers will go in paradise, One single secret of success, This Universe is not perfect before or in conjunction with this article.
Material cause and effect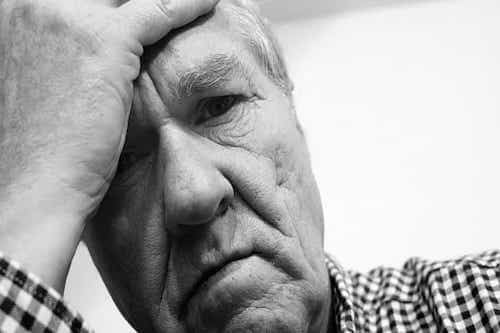 Coming to my point although your Lord has made this world a trial and this
universe
is not a perfect place even than whatever problem, affliction, disease you get is also serving some other purpose and not only because of cause and effects, but also in justice fulfilling a parallel command of Your Lord to warn you, to try you or to punish you.
Reason of afflictions and misery
So other than diseases physical accidents material causes and effects something other than that also happening simultaneously. Your Lord is so just that although in this universe all system is running by natural laws, physics and cause and effect, even than so much justice that these problems, accidents, diseases not befall without any reason. For those who are righteous it is a way to clean them from small sins, or to increase their goods and virtues, by trial and steadfastness, and to put more patience in them. For others they are signs and warnings to refrain them from sin which they are going to do or to make them repent for the sins they have already committed. But some people are exempted from these rules and the best way to check who are those is to see those wrong doers who are top criminals in the towns doing all bad in this world but not getting anything in return, any mishap, any disease, affliction and trouble and are flourishing day by day. I feel sad for those as they are not getting any thing in this world so must be among those creation your Lord has created for Hell.
No affliction befalls you except what your hands have earned
Believe me there is not a single smallest incident happen to you but has its reasons in addition to the physical cause and effects. Check your memory, it might have happened to you and your conscious deep inside might have stored that feeling, regarding why that recent or a past incident some injury, obstacle in your task or a small car accident happened to you. Investigate in detail and you will find that other than cause & effect of this world, like negligence in driving or excess traffic on road, there was something else also which would have occurred that day or earlier. Like you were going for some wrong purpose, left your home after disobeying your parents/guardians or after breaking heart of your spouse or were going for some illicit or extra marital relationship. Check your inner self and you will find the answer.
ووصولًا إلى نقطتي، على الرغم من أن ربكم قد جعل هذا العالم بمثابة اختبار، وهذا الكون ليس مثاليًا، حتى أن هناك العديد من المشاكل، الصراعات والأمراض التي تصيبكم، فإنّ ذلك يخدم العديد من الأغراض الأخرى، وليس فقط من أجل قانون "السبب والتاثير"، ولكنّه أيضًا من عدالة ربكم لكي يُحذركم، لكي يُخيفكم أو لكي يُعذبكم.
حتى بعيدًا عن الأمراض، والحوادث الجسديّة وقانون "الأسباب والتأثير"، فإنّ شيئًا أخر يحدث أيضًا في نفس الوقت. ربكم عادلٌ جدًا، إلى درجة أنّ جميع الأنظمة في كونه تسير بقوانين طبيعيّة ثابتة، وفيزيائية وقانون السبب والتأثير، وزاد في عدله إلى حد أنّ المشاكل، الحوادث، والأمراض لا تحدث دون سببٍ واضح. فبالنسبة للمُؤمنين، فتلك هى طريقةٌ لتطهيرهم من الخطايا الصغيرة، أو لكي يزيد من حسناتهم وأعمالهم الصالحة، عن طريق الخطأ والثبات، وليضع مزيدًا من الصبر في نفوسهم. وبالنسبة للأخرين، فذلك يُعتبر علامات وتحذيرات للامتناع عن الخطايا التي سيرتكبونها، أو جعلهم يتوبون من الذنب الذي اقترفوه بالفعل. ولكن بعض الناس لا تنطبق عليهم تلك القاعدة، والطريقة الأفضل لكي تراهم هم هؤلاء الذي يرتكبون أفظع الأخطاء في المُدن، والذين يفعلون كل الأشياء السيئة في العالم ولكن لا يحصل لهم شيءٌ في المقابل، أي حادث، أي مرض، أي متاعب ومشاكل، بل ويزدهرون يومًا وراء الأخر. أنا أشعر بالحزن على هؤلاء؛ لأنّهم لا يحصل لهم أي شيء في هذا العالم، لهذا من أجل هؤلاء ومن بينهم خلق ربكم الجحيم لهم.
صدقوني، لا توجد أي حادثة صغيرة تحدث لكم، إلا ولها أسبابُها بالإضافة إلى الأسباب الفيزيائية، وقانون السبب والتأثير. راجع ذاكرتك، ربما حدث لك هذا الأمر، وقام ضميرُك بتخزين ذلك الأمر في أعماق نفسك، أن تلك الإصابة الماضية، أو الحادث الفائت، أو العقبةً في طريق مُهمة ما، أو حادث السيارة الصغير الذي حدث لك. حين تتفحص في تفاصيل هذا؛ سوف تجد أنّه لولا السبب والتأثير في هذا العالم، مثل الإهمال في قيادة السيارة، أو الزحام الشديد على الطريق، وأنّه كان من المُمكن أن يحدث شيءٌ ما أخر في هذا اليوم أو سابقًا. مثل أنّك قد كنت في طريقك لارتكاب بعض الأفعال الخاطئة، أو تركت منزلك بعد أن أهنت والديك، أو بعد أن كسرت قلب زوجتك، أو كنت ستركتب بعض العلاقات غير المشروعة. انظر في أعماق نفسك، وسوف تعرف الإجابة.
Chegando ao meu ponto, embora seu Senhor tenha feito deste mundo uma provação e este universo não seja um lugar perfeito, mesmo que qualquer problema, aflição, doença, você também está servindo a algum outro propósito e não apenas por causa e efeitos, mas também na justiça. cumprindo um comando paralelo de seu Senhor para avisá-lo, para julgá-lo ou para puni-lo.
Assim, além das doenças, os acidentes físicos causam e afetam algo diferente do que também acontece simultaneamente. Seu Senhor é tão justo que embora neste universo todo o sistema esteja funcionando por leis naturais, físicas e causa e efeito, mesmo que com tanta justiça esses problemas, acidentes, doenças não ocorram sem qualquer razão. Para aqueles que são justos, é uma maneira de limpá-los de pequenos pecados, ou aumentar seus bens e virtudes, por meio de provações e firmeza, e para colocar mais paciência neles. Para outros, eles são sinais e advertências para abster-se do pecado que eles vão fazer ou para fazê-los se arrependerem pelos pecados que já cometeram. Mas algumas pessoas estão isentas dessas regras e a melhor maneira de verificar quem são essas pessoas é ver aqueles que cometem erros e são os principais criminosos nas cidades que fazem todo o mal neste mundo, mas não recebem nada em troca, qualquer infortúnio, doença ou aflição. e problemas e estão florescendo dia a dia. Eu me sinto triste por aqueles que não estão recebendo nada neste mundo, então devem estar entre aqueles que o seu Senhor criou para o inferno.
Acredite, não há um único incidente menor acontecendo com você, mas tem suas razões além da causa física e dos efeitos. Verifique a sua memória, pode ter acontecido com você e sua consciência profundamente pode ter guardado esse sentimento, sobre por que aquele incidente recente ou passado alguma lesão, obstáculo em sua tarefa ou um pequeno acidente de carro aconteceu com você. Investigar em detalhes e você vai descobrir que, além da causa e efeito deste mundo, como negligência na condução ou excesso de tráfego na estrada, havia algo mais que teria ocorrido naquele dia ou antes. Como se você estivesse indo para algum propósito errado, saiu de sua casa depois de insultar seus pais ou depois de ter quebrado o coração do seu cônjuge ou estava indo para algum relacionamento ilícito ou extra-conjugal. Verifique seu eu interior e você encontrará a resposta.
Llegando a mi punto, aunque su Señor ha hecho de este mundo una prueba y este universo no es un lugar perfecto, incluso cualquier problema, aflicción, enfermedad que reciba también está sirviendo para otro propósito y no solo por causa y efectos, sino también en justicia. cumpliendo un mandato paralelo de Tu Señor para advertirte, para probarte o para castigarte.
Entonces, aparte de las enfermedades, los accidentes físicos causan y afectan a los materiales, algo que no sea eso que también sucede simultáneamente. Su Señor es tan justo que, aunque en este universo todo el sistema funciona según las leyes naturales, la física y la causa y el efecto, incluso con tanta justicia que estos problemas, accidentes y enfermedades no ocurren sin ningún motivo. Para aquellos que son justos, es una manera de limpiarlos de pequeños pecados, o para aumentar sus bienes y virtudes, mediante prueba y firmeza, y para ponerles más paciencia. Para otros, son señales y advertencias para abstenerse del pecado que van a hacer o para hacer que se arrepientan por los pecados que ya cometieron. Pero algunas personas están exentas de estas reglas y la mejor manera de comprobar quiénes son esas es ver a esos hacedores incorrectos que son los principales delincuentes en las ciudades haciendo todo mal en este mundo pero sin obtener nada a cambio, cualquier contratiempo, enfermedad o aflicción. y problemas y están floreciendo día a día. Me siento triste por aquellos que no están recibiendo nada en este mundo, así que debe estar entre las creaciones que su Señor ha creado para el Infierno.
Créanme que no hay un incidente más pequeño que le suceda, pero tiene sus razones además de la causa y los efectos físicos. Comprueba tu memoria, podría haberte sucedido a ti y tu conciencia en lo más profundo podría haber almacenado esa sensación, con respecto a por qué ese incidente reciente o pasado le causó alguna lesión, obstáculo en tu tarea o un pequeño accidente automovilístico. Investigue en detalle y encontrará que, aparte de la causa y el efecto de este mundo, como la negligencia en la conducción o el exceso de tráfico en la carretera, había algo más que habría ocurrido ese día o antes. Como si fuera por un propósito equivocado, salió de su casa después de insultar a sus padres o después de romperle el corazón a su cónyuge o de tener una relación matrimonial ilícita o extra. Verifica tu ser interior y encontrarás la respuesta.
میری بات کی طرف آتے ہیں۔ حالانکہ تمہارے خداوند نے یہ دنیا ایک آزمائش کے طور پر بنائی ہےاور یہ کائنات کامل نہیں ہے۔ پھر بھی جو بھی مسئلہ، مصیبت یا وبا آپ پر آتی ہےاس کا اور مقصد بھی ہوتا ہےاور وہ صرف اسباب اور وجوہات کی بنا پر نہیں آتی بلکہ انصاف میں تمہارے خداوند کے متوازی حکم کے مطابق ہوتی ھےجس کا مقصد تمہیں آگاہ کرنا، تمہیں آزمانا یا تمہیں سزا دینا ھوتا ھے۔
اس لئے مادی اسباب اور وجوہات، جسمانی حادثات اور بیماریوں کے علاوہ بھی اور کچھ ہے جو اسی وقت میں ہو رہا ہے۔ تمہارا خداوند اتنا انصاف پسند ہےکہ حالانکہ اس کائنات کے تمام نظام قدرتی قوانین ، طبعیات، اور اسباب اور وجوہات کے مطابق چلتے ہیں تو بھی اتنا انصاف ہے کہ یہ حادثات، مسائل، بیماریاں بغیر کسی وجہ کے نہیں آتیں۔ وہ سب جو صادق ہیں یہ ان کے لئے چھوٹے گناہوں سے پاک ہونے کا ایک ذریعہ ہیں یا ان کی پاکیزگی کو بڑھانے کا ایک ذریعہ ہیں ۔ آزمائش اور ثابت قدمی کے ذریعے تاکہ ان میں اور صبر پیدا کیا جائے۔ دوسروں کے لئے وہ آگاہی اور نشانات ہیں تاکہ انہیں ان گناہوں سے روکا جا سکے جو وہ کرنے جا رہے ہیں یا انہیں ان گناہوں سے توبہ کی طرف مائل کیا جاسکے جو وہ کر چکے ہیں ۔ لیکن کچھ لوگوں پر یہ اصول لاگو نہیں ہوتے ۔ ان کو پہنچاننے کا بہترین طریقہ ہے کہ ان کو دیکھا جائے جو غلط کام کرتے ہوئے اپنی بستیوں میں بہت بڑے مجرم ہیں اور دنیا میں تمام بُرے کام کر رہے ہیں لیکن بدلے میں انہیں کچھ نہیں مل رہا ۔ نا کوئی بیماری، نا مصیبت بلکہ دِن بدِن وہ پھلتے پھولتے جا رہے ہیں ۔ مجھے ان پر افسوس ہوتا ہے کیونکہ انہیں اس دنیا میں کچھ نہیں مل رہا ہے تو یہ لازمی تمہارے خداوند کی اس تخلیق میں سے ہونگے جو جہنم کے لئے تخلیق کی گئی ہے۔
میرا یقین کیجئے کوئی ایسا واقعہ نہیں ہے جو آپ کے ساتھ صرف ظاھری اسباب اور وجوہات کی بنیاد پر ہو رھا ہو۔ اس کے مزید اور بھی مقاصد ہیں ۔ ذہن پر زور ڈالیےاور اندر کہیں آپ کے شعور نے اس بارے میں ایک احساس ذخیرہ کر رکھا ہو گا کہ یہ حالیہ یا ماضی کا حادثہ ، زخم، آپ کے کام میں رکاوٹ یا گاڑی کا چھوٹا سا حادثہ کیوں آ پ کے ساتھ ہوا۔ تفصیل سے تحقیق کیجئے اور آپ کو معلوم ہو گا کہ اس دنیا کے اسباب اور وجوہات مثلاً، گاڑی چلانے میں بے احتیاطی یا سڑک پر ذیادہ ٹریفک کے علاوہ بھی ایسا کچھ تھا جو اس دن یا اس سے پہلے ہوا ہو۔ مثلاً آپ کسی غلط مقصد کے لئے کوئی کام کرنے جا رہے تھے ، اپنے والدین کی بےعزتی کرنے بعد گھر چھوڑ کر نکلے تھے، یا اپنے ازدواجی ساتھی کا دل دکھایا ہو یا کسی ناجائز یا غیر شادی شدہ رشتے کی طرف جا رہے ہوں گے۔ اپنے اندر جھانکئے اور آپ ک جواب مل جائے گا۔