Islamic schools and branches: Kharijites (Khawarij).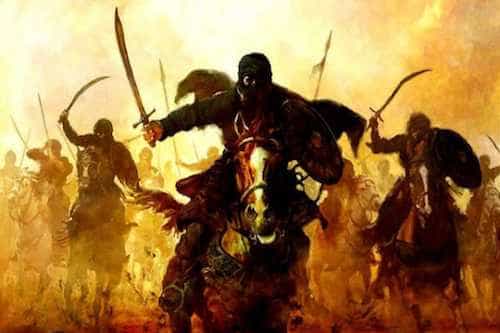 I already told you in
Part 32
that other than Sunnis and Shia a third group already emerged in
Usman
's time which later became Kharjities, during the days of
Ali
's caliphate. After the
battle of Siffin
, they broke away from Ali's army and formed their own party called Kharjities those who exit OR The Outsiders. Thus started the Battle of Nahrawan in 658 AD at Nahrwan few Km from Baghdad between Ali and the Kharijites commanded by
Abdullah
ibn Wahb al-Rasibi which ended in a total defeat of the Kharijites.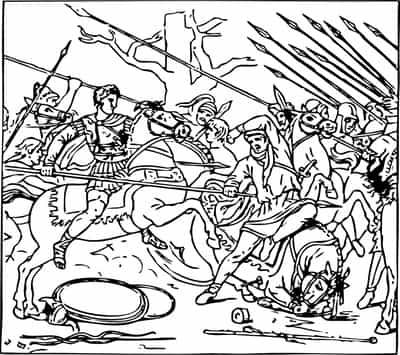 The Kharijites that survived the battle against Ali managed to flee to Basra, Sistan, Khurasan, Oman, Yemen and few other parts of world, where they had their offspring, spread their beliefs and recruited more followers. Three years later In 661 AD Ali is assassinated by a Kharijite called Abd-al-Rahman ibn Muljam.
Ibadis
After that they were initially divided into five major branches: Sufris, Azariqa, Najdat, Adjarites and Ibadis. Out of all these only Ibadis are the surviving group all rest are extinct now. While Ibadi Muslims maintain most of the beliefs of the original Kharijites, they have rejected the more aggressive methods. Ibadis strongly object of being called Kharijites although they recognize that their movement has its roots back to Kharijities uprising. They are living mostly in Oman and makeup majority almost 70% of Oman's population.
There are almost 2.72 million Ibadis worldwide and only 250,000 live outside Oman. Ibadis recognize Abu Bakr and Umar as rightly guided Caliphs and only approve the first half of both Usman and Ali's caliphate as rightly guided. The Ibadis are the more moderate groups that oppose Ali and actually wanted to return Islam to its form prior to the conflicts Ali faced from Aisha and Mauwiya.