Omnipotence paradox Solved: Can God create a rock so big that He cannot move it. Can God make a square circle. Can God make a married bachelor.

Please read Is there a God? A brief summary of arguments against the existence of God, Problem of evil argument, Contingency argument for the existence of God, Contemporary arguments for the existence of God, before or in conjunction with this article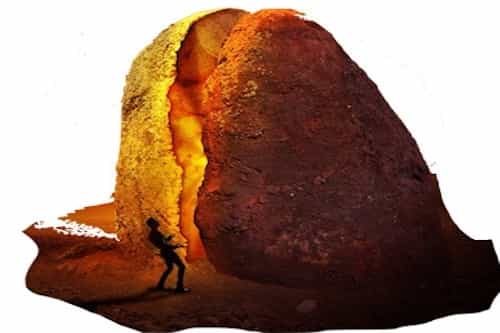 What is Omnipotence Paradox
Different versions of Omnipotence Paradox
You remember in Part 6 I presented omnipotence paradox which states that If an omnipotent being is able to perform any action then it should be able to create a task that it is unable to perform. Hence, this being cannot perform all actions. I told you that there are different versions of this like can God create a rock so big that He cannot move it? Or can God create a being more powerful than Himself?" Or Can God create a prison so secure that he cannot escape from it?" If yes for all of the above questions: than God's power is limited because it cannot lift the stone or escape from the prison or another being is more powerful than him. If No: than again that being's power is limited, because it cannot create the stone, the prison or a powerful being than Him.
So it seems that omnipotence is an inherently paradoxical idea. How should we understand, then, divine omnipotence in such a way as to avoid these paradoxes? First, we need to ask ourselves, "Can God act in ways that are contrary to his own nature?" For example, could God create another God and prostrate and worship him? Could God commit stealing, adultery or lying? These are obviously not things that God could do. God cannot act contrary to his own nature. So such actions are usually exempted from divine omnipotence. To say that God is omnipotent or almighty doesn't mean he can contradict his own nature.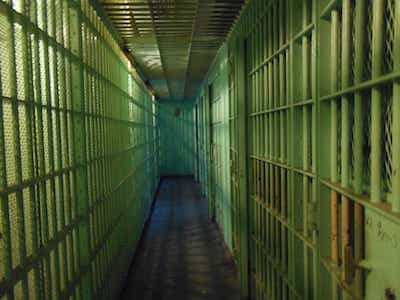 Omnipotence doesn't mean breaking the laws of logic
Problems with Omnipotence Paradox
Most prominent theists respond that God's power is exercised only through His nature, and God will never violate his nature. There are certain things which are logical impossibilities? And it is absurd to ask God to do such things. Like can God make a square circle? Can God make a married bachelor? Can God make a round triangle? These sorts of things are also usually exempted from God's omnipotence. Indeed, when you think about it, these really aren't things at all. There isn't any such thing as a married bachelor. There is no such thing as a round triangle. These are just combinations of words which, when put together, are incoherent combinations. They are just logical contradictions. Therefore, to say that God cannot do logical contradictions is not to say that there is something that God can't do because these aren't really things at all. Thus, to say that God can't bring about a logical contradiction is not really to inhibit God's omnipotence at all.
Christian Solution of Omnipotence paradox
Despite the flawed assumptions some christians theologists say that the Christian God is able to solve the paradox. A god such as Allah, or any other god that is not triune will still fall into this paradox, for they are not able to humble themselves in the way, that the Triune Christian God is able to solve the paradox. They proposed the solution that The Christian God is unique because he is a trinity of three divine persons: God the Father, God the Son, and God the Holy Spirit. Note that all three persons are distinct but they are not to be divided in the being of God. For instance, Jesus is not 1/3 of God, rather, Jesus is God. God the Father is not 1/3 of God, but he is God. The Holy Spirit is not 1/3 of God, but rather, he is God. All three persons are fully the being of God, despite being distinct. They say that Jesus Christ, who is fully God, humbled himself and became a human and likewise, had our human limitations, but he is able to revert to his eternal state to lift any rock at any time. So God the father can create a rock which he cannot lift but Jesus the son can lift it thus solving the Paradox. Now there are many flaws in this solution and further it is only solving one part of the paradox.
Omnipotence paradox Solved
While I presented above all the issues and absurdities with these type of paradoxes even than I am here solving all five paradoxes: that God can create a stone so heavy that he cannot lift, a prison He cannot escape and a being more powerful than himself and in spite of all this also retain His omnipotence by first creating the rock, then creating a prison, then putting himself inside it, and than creating a being more powerful than himself whose duration is outside of time and whose total life span is zero in time which without consuming anytime lift the stone break the prison vanishes and disappears forever. In this way God can perform all the tasks and in no point of time he was junior or less in power to anyone.
Similarly for the other paradox is it possible for God to lie? Solution is Yes by saying this sentence "I can Lie" thus both things cancel each other. That is God can speak a lie by speaking this 3 word sentence "I can lie". So the purpose is fulfilled as because the sentence "I can Lie" is a lie so it means He cannot Lie. Thus fulfilling the task and simultaneously preserving His Goodness.

Similarly can God create a circle which is a square. Solution is Yes he can create a circle in another world where people call it a square.
I already told you that God can only do logical things. And that is not a limitation for God because illogical things are not something that one should be able to do. And that God cannot act contrary to his own nature. It is written clearly in Last Scripture that "you will never find in the way & nature of God any change, and you will never find in the way & nature of God any alteration"
تذكر في الجزء السادس، لقد أوضحت المُفارقةَ القائلةَ أنه إذا كان هناك إلهٌ قادرٌعلى القيام بأي عملٍ؛ فإذًا يجب أن يكون قادرًا على خلق مُهمة لا يقدر على أدائها. وبالتالي، فإن هذا الإله لا يُعد قادرًاعلى القيام بجميع الأفعال.
أخبرتكم أن هناك نسخًا مُختلفة من هذا المثل، كأنّ يقولوا مثلًا هل يمكن أن يخلق اللهُ صخرةً كبيرةً بحيث لا يُمكنه نقلها؟ أو هل يُمكن أن يخلق الله كائنًا أقوى منه؟ "أو هل يُمكن أن يخلقَ اللهُ سجنًا آمنًا بحيث لا يستطيع الفرارً منه؟".
إذا كان الجواب نعم لجميع الأسئلة المذكورة أعلاه: فإنّ قوة الله محدودةٌ لأنه لا يُمكنه رفع الحجر أو الهروب من السجن أو الهروب من مخلوقٍ أخر أقوى منه. إذا كان لا: فإذًا قوة