Is there a God? A brief summary of arguments against the existence of God: Inconsistent Revelations Argument, Problem of evil Argument, Destiny of the nonbelievers Argument, Argument from Poor Design, Omnipotence Paradox.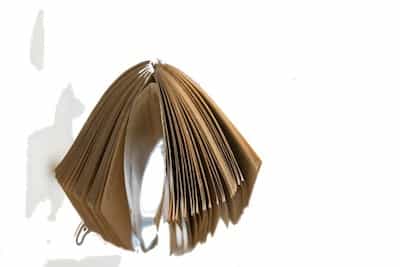 Now come to the Big Question "Is there a
God
". In the words of one of the greatest minds "The problem involved is too vast for our limited minds. May I not reply with a parable? The human mind, no
matter
how highly trained, cannot grasp the
universe
. We are in the position of a little child, entering a huge library whose walls are covered to the ceiling with books in many different tongues. The child knows that someone must have written those books. It does not know who or how. It does not understand the languages in which they are written. The child notes a definite plan in the arrangement of the books, a mysterious order, which it does not comprehend, but only dimly suspects. That, it seems to me, is the attitude of the human mind, even the greatest and most cultured, towards God. We see a universe marvelously arranged, obeying certain laws, but we understand the laws only dimly. Our limited minds cannot grasp the mysterious force that sways the constellations"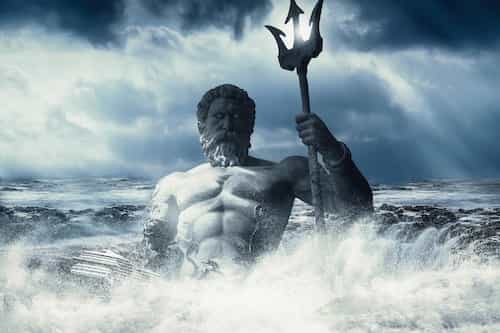 Empirical arguments against the existence of God
There is a long history of debate on the non existence and existence of God. I am presenting you all this case in simplest words so that an average mind can also understand. This prelude for understanding God and His kingdom is much lengthy and will come again and again in between my coming programs. A brief summary of arguments against the existence of God includes Empirical arguments such as argument from inconsistent revelations which negates the existence of God because of contradictions between different scriptures, within a single scripture, and between scriptures and known facts. The second argument is the problem of evil which negates the existence of a god who is both omnipotent and omni benevolent by arguing that such a god should not permit the existence of evil or suffering. The third empirical argument is about the destiny of the nonbelievers, by which persons who have never even heard or got a chance to read a particular revelation might be harshly punished for not following its commands.Than comes the argument from poor design which contests the idea that God created life on the basis that lifeforms, including humans, seem to exhibit poor design as is the case of 99% of life extinctions on earth during ice ages and the destruction and time taken to produce a planet like earth.The fifth empirical argument is argument from non belief which negates the existence of an omnipotent God who wants humans to believe in him by arguing that such a god could do a better job of converting collecting and gathering believers. Than comes the arguments that the burden of proof for the existence of God lies with the theist rather than the atheist. Russell's teapot and Occam's Razor based analogies are used to explain this argument.
Deductive arguments
Than there are many deductive arguments one of which is a counter-argument to the argument from design which states that a complex or ordered structure must be designed. This counter arguments states that if God is the creator of this universe He should be more or equally complicated as the universe that it creates. Therefore, He too must require a creator or designer which would require another designer also uptil infinity. Thus the argument for the existence of God is a logical fallacy with or without the use of special pleading. Than there is omnipotence paradox (Omnipotence mean all powerful) which states that If an omnipotent being is able to perform any action, then it should be able to create a task that it is unable to perform. Hence, this being cannot perform all actions. There are different versions of this like can God create a rock so big that He cannot move it? Or can God create a being more powerful than Himself?" Or Can God create a prison so secure that he cannot escape from it?" If yes for all of the above questions: than God's power is limited, because it cannot lift the stone or escape from the prison or another being is more powerful than him. If no: than again that being's power is limited, because it cannot create the stone. the prison or a powerful being than Him.

Big brains of human history
All these above philosophical debates and arguments have their origin back in history some 500 years before Christ that is more than 2500 years in past. You can clearly see how sharp were the minds of those people those big brains of human history. And you who call yourselves believers you look towards those people with hatred because you think them non believers and as someone who will be the subject of God's wrath on the Judgement Day. While the fact is that those were the minds who laid foundation of human knowledge, Philosophy and sciences.
والأن نأتي إلى السؤال الكبير " هل هناك إله". وعلى حد قول واحدٍ من أعظم العقول " القضية المطروحة أكبر من أن تستوعبها عقولنا القاصرة". أيُمكنني الرد بالمثل؟ فالعقل البشري، مهما كان مستوى تدريبه، لا يُمكنه أن يحتوى الكون. كأنّنا طفل صغير، يدخل مكتبةُ ضخمةً تمتلأ جدارنُها بالكتب حتى تكاد تبلغ السقف، كتب بمختلف اللغات. الطفل يعلم أنّه لابد أن أحدًا قد كتب تلك الكتب. ولكنه لا يعرف من الذي كتبها أو كيف. وهو أيضًا لايفهم اللغات التي كُتبت بها تلك الكُتب. ويُلاحظ الطفل أنّه هناك خطةٌ مُحددة تم ترتيب الكتب على أساسها، ترتيب غامض، لا يستطيع عقل الطفل أن يستوعبه، ولكنه يتشكك فيه على استحياء. وهذا –بالنسبة لي- هو نفس سلوك العقل البشري تجاه الله، حتى أفضل وأعظم العقول وأكثرها ثقافةً. نحن نرى أن العالم مُرتبُ ومُنظمٌ بطريقة سحريّة، وإنّه يخضع لقوانين مُحددة، ولكننا لا نفهم تلك القوانين جيدًا. فعقولنا المحدودة لا يُمكنها استيعاب القوة الغامضة التي تُطلق تلك الأبراج."
هناك تاريخُ طويلٌ من النقاش حول وجود الإله من عدمه. أنا أقدم لكم جميعًا تلك القضية بأبسط الكلمات حتى يتسنى للعقول المتوسطة أن تفهمها. هذه مُقدمة لكي نفهم الله ومملكته، وهى طويلةُ جدًا وسوف يتم ذكرها مرارًا وتكرارًا في برامجي التالية. مُلخصٌ قصيرٌ للحجج المُثارة حول عدم وجود الله تشمل الحُجج "التجريبيّة"، مثل الجدال الناشيء بسبب الخلافات الموجودة بين النصوص المُقدسة في الدين الواحد، وبسبب الخلافات الموجودة بين النصوص المُقدسة والحقائق المعروفة. والحجة الثانية هي مشكلة "الشر" والتي تنفي وجود إله، حيث لو كان الإله موجودًا فلابد أن يكون إلهًا قاهرًا وقادرًا؛ فيكف يسمح للشر أو للمعاناة بالوجود. والحجة التجريبيّة الثالثة هى الجدال حول مصير غير المُؤمنين، والذين يُقصد بهم الأشخاص الذين لم يسمعوا أبدًا بوجود الأديان، أو لم تُتح لهم فرصة قراءة أي وحيٍ، كيف سوف يُعاقب هؤلاء عقابًا شديدًا على اتباعهم للقواعد. ومن ثم تأتي حجة ضعف التصميم، والتي تقول أنّ الله خلق الحياة على أشكالٍ مُحددة منها البشر، وأشكال الحياة الأخرى التي وُجدت على الأرض من قبل، ولكن تلك الأشكال قد انقرض 99% منهم منذ العصر الجليديّ، والدمار والزمن المُستغرق من أجل خلق كوكب يُشبه الأرض. والحجة التجريبية الخامسة: هو حجة غير المُؤمن الذي يرفض وجود إله قادر يريد من البشر أن يؤمنوا به عن طريق الجدال والنقاش، فلو شاء لجعلهم جميعًا مؤمنين. وثم تأتي النقاشات والخلافات التي تُثبت وجود الله، والتي تقع على المُؤمن وليس المُلحد. وتٌستخدم تحليلات إبريق شاي رسل، و موسي حلاقة أوكام لشرح هذه الحُجة.
وهناك العديد من الحُجج المبنيّة على الاستنتاج، والتي من ضمنها حجةٌ عكس حجة التصميم الضعيف، والتي تنص على أنّ هذا الكون معقدٌ جدًا وبحاجة لمن يقوم بتصميمه. هذه الحجة المُعاكسة تقول أنه إذا كان الله هو خالق هذا الكون، فإنّه يكون على نفس قدر الكون الذي خلقه من التعقيد . ولهذا، فإنّه هو الأخر بحاجة إلى خالقٍ، والأخير بحاجةٍ إلى خالقٍ وهكذا إلى ما لانهاية. ولهذا فإن حجة وجود الله هي مغالطةٌ منطقيةٌ سواء استخدمنا المرافعة المنطقية أم لم نستخدمها. ثم هناك مفارقة قوية ( قوية هنا تعني قوية للغاية) والتي تقول إذا كان المخلوق القويّ قادر على أن يقوم بأي فعل، فإنّه سوف يكون قادرًا على خلق مُهمة لا يُمكن القيام بها. وهنا، يكون هذا الكائن غير قادر على القيام بجميع الأفعال. هناك نسخٌ عديدة من تلك الحجة، مثل أن الله قد خلق صخرةً كبيرةً جدًا لدرجة أنّه لا يستطيع تحريكها؟ أو هل يُمكن لله أن يخلق مخلوقًا أكثر قوةً منه سبحانه؟ أو هل يُمكن لله أن يخلق سجنًا آمنًا لدرجة أنّه لا يستطيع الفرار منه؟. إذا قلت نعم لجميع الأسئلة المذكورة بالأعلى: فإذا قوة الله محدودة. وإذا قلت لا: فأيضًا ستكون قوة الله محدودة، لأنّه ليس بقادرٍ على خلق الصخرة، السجن أو الشخص الأقوى منه.
جميع المناظرات الفلسفيّة والنقاشات والحجج تمتد أصولهم في التاريخ إلى حوالي 500 عام قبل الميلاد، والذي يعني أكثر من 2500 عام مضوّا. يُمكنك أن ترى بوضوح كيف كانت حدة عقول هؤلاء الأشخاص، تلك العقول القوية والكبيرة التي مرت على التاريخ البشري. وأنتم يا من تسمون أنفسكم مُؤمنين، تنظرون إلى هؤلاء الأشخاص بحقدٍ وكراهية؛ وذلك لأنّكم تعتقدون أنهم من غير المُؤمنين، وأنّ الله سيغضب عليهم يوم القيامة. بينما الحقيقة أنّ هؤلاء الأشخاص كانوا هم اللذين قادوا شعلة الحضارة البشرية، وأسسوا الفلسفة والعلوم.
Agora venha para a grande questão "Existe um Deus". Nas palavras de uma das maiores mentes "O problema envolvido é muito vasto para nossas mentes limitadas. Posso não responder com uma parábola? A mente humana, não importa quão altamente treinada, não consegue entender o universo. Estamos na posição de uma criancinha, entrando em uma enorme biblioteca cujas paredes estão cobertas até o teto com livros em muitas línguas diferentes. A criança sabe que alguém deve ter escrito esses livros. Não sabe quem ou como. Não entende as línguas em que estão escritas. A criança observa um plano definido no arranjo dos livros, uma ordem misteriosa, que não compreende, mas suspeita vagamente. Essa, parece-me, é a atitude da mente humana, mesmo a maior e mais culta, em relação a Deus. Vemos um universo maravilhosamente organizado, obedecendo a certas leis, mas entendemos as leis vagamente. Nossas mentes limitadas não podem compreender a força misteriosa que balança as constelações "
Há uma longa história de debate sobre a não existência e existência de Deus. Eu estou apresentando a você todo este caso em palavras mais simples, para que uma mente comum também possa entender. Este prelúdio para entender a Deus e Seu reino é muito longo e virá novamente entre meus próximos programas. Um breve resumo dos argumentos contra a existência de Deus inclui argumentos empíricos como argumentos de revelações inconsistentes que negam a existência de Deus por causa de contradições entre escrituras diferentes, dentro de uma única escritura e entre escrituras e fatos conhecidos. O segundo argumento é o problema do mal que nega a existência de um deus que é ao mesmo tempo onipotente e omni benevolente ao argumentar que tal deus não deveria permitir a existência do mal ou do sofrimento. O terceiro argumento empírico é sobre o destino dos não-crentes, pelo qual pessoas que nunca ouviram falar ou tiveram uma chance de ler uma revelação em particular podem ser duramente punidas por não seguirem seus mandamentos. Mas vem o argumento do design pobre que contesta a ideia. que Deus criou a vida com base no fato de que formas de vida, incluindo humanos, parecem apresentar um design pobre, como é o caso de 99% das extinções da vida na Terra durante a Idade do Gelo e a destruição e tempo para produzir um planeta como a Terra. É argumento de não-crença que nega a existência de um Deus onipotente que quer que os humanos acreditem nele argumentando que tal deus poderia fazer um trabalho melhor de converter colecionadores e reunir crentes. Do que vem os argumentos de que o ônus da prova para a existência de Deus está com o teísta e não com o ateu. O bule de Russell e as analogias baseadas na Navalha de Occam são usadas para explicar esse argumento.
Do que há muitos argumentos dedutivos, um dos quais é um contra-argumento para o argumento do design que afirma que uma estrutura complexa ou ordenada deve ser projetada. Esses contra-argumentos afirmam que, se Deus é o criador deste universo, Ele deveria ser mais ou igualmente complicado como o universo que cria. Portanto, Ele também deve exigir um criador ou designer que exija outro designer também até o infinito. Assim, o argumento para a existência de Deus é uma falácia lógica com ou sem o uso de argumentos especiais. Do que existe o paradoxo da onipotência (Onipotência significa todo poderoso) que afirma que Se um ser onipotente é capaz de realizar qualquer ação, então deveria ser capaz de criar uma tarefa que ele é incapaz de realizar. Portanto, esse ser não pode realizar todas as ações. Existem versões diferentes disso, como Deus pode criar uma rocha tão grande que Ele não pode movê-la? Ou pode Deus criar um ser mais poderoso que Ele mesmo? "Ou Deus pode criar uma prisão tão segura que ele não pode escapar dela?" Se sim para todas as perguntas acima: o poder de Deus é limitado, porque não pode levantar a pedra ou escapar da prisão ou outro ser é mais poderoso que ele. Se não: de novo o poder desse ser é limitado, porque não pode criar a pedra. a prisão ou um ser poderoso do que ele.
Todos esses debates e argumentos filosóficos acima têm sua origem na história cerca de 500 anos antes de Cristo, que tem mais de 2500 anos no passado. Você pode ver claramente quão afiadas eram as mentes dessas pessoas aqueles grandes cérebros da história humana. E vocês que chamam a si mesmos de crentes, olham para aquelas pessoas com ódio porque pensam que são não crentes e como alguém que será o alvo da ira de Deus no Dia do Julgamento. Enquanto o fato é que essas foram as mentes que lançaram os fundamentos do conhecimento humano, Filosofia e ciências.
Ahora ven a la gran pregunta "¿Hay un Dios?" En palabras de una de las mejores mentes "El problema involucrado es demasiado vasto para nuestras mentes limitadas. ¿Puedo no responder con una parábola? La mente humana, no importa cuán altamente entrenada sea, no puede captar el universo. Estamos en la posición de un niño pequeño, ingresando a una enorme biblioteca cuyas paredes están cubiertas hasta el techo con libros en diferentes idiomas. El niño sabe que alguien debe haber escrito esos libros. No sabe quién o cómo. No comprende los idiomas en los que están escritos. El niño nota un plan definido en la disposición de los libros, una orden misteriosa, que no comprende, pero apenas sospecha. Esa, me parece, es la actitud de la mente humana, incluso la más grande y culta, hacia Dios. Vemos un universo maravillosamente arreglado, obedeciendo ciertas leyes, pero entendemos las leyes solo vagamente. Nuestras mentes limitadas no pueden captar la fuerza misteriosa que balancea las constelaciones "
Existe una larga historia de debate sobre la no existencia y existencia de Dios. Les presento todo este caso en palabras simples para que una mente promedio también pueda entender. Este preludio para entender a Dios y su reino es muy largo y vendrá una y otra vez entre mis próximos programas. Un breve resumen de los argumentos en contra de la existencia de Dios incluye argumentos empíricos como el argumento de revelaciones inconsistentes que niega la existencia de Dios debido a las contradicciones entre las diferentes escrituras, dentro de una sola escritura, y entre las escrituras y los hechos conocidos. El segundo argumento es el problema del mal que niega la existencia de un dios que es a la vez omnipotente y omni benevolente al argumentar que tal dios no debería permitir la existencia del mal o el sufrimiento. El tercer argumento empírico es sobre el destino de los no creyentes, por el cual las personas que nunca han escuchado o tenido la oportunidad de leer una revelación en particular pueden ser duramente castigadas por no seguir sus órdenes. Luego viene el argumento del diseño pobre que impugna la idea que Dios creó la vida sobre la base de que las formas de vida, incluidos los humanos, parecen exhibir un diseño deficiente como es el caso del 99% de las extinciones de la vida en la Tierra durante las glaciaciones y la destrucción y el tiempo necesarios para producir un planeta como la tierra.El quinto argumento empírico es un argumento de la no creencia que niega la existencia de un Dios omnipotente que quiere que los humanos crean en él argumentando que tal dios podría hacer un mejor trabajo de conversión recolectando y reuniendo creyentes. Luego viene el argumento de que la carga de la prueba para la existencia de Dios yace en el teísta más que en el ateo. La tetera de Russell y las analogías basadas en la Navaja de Occam se usan para explicar este argumento.
Que hay muchos argumentos deductivos, uno de los cuales es un argumento en contra del argumento del diseño que establece que debe diseñarse una estructura compleja u ordenada. Este contra argumento dice que si Dios es el creador de este universo, debería ser más o más complicado que el universo que crea. Por lo tanto, Él también debe requerir un creador o diseñador que requiera otro diseñador también hasta el infinito. Por lo tanto, el argumento para la existencia de Dios es una falacia lógica con o sin el uso de súplicas especiales. Que hay una paradoja de omnipotencia (la omnipotencia significa todopoderoso) que establece que si un ser omnipotente es capaz de realizar cualquier acción, entonces debería ser capaz de crear una tarea que no puede realizar. Por lo tanto, este ser no puede realizar todas las acciones. Hay diferentes versiones de esto como ¿puede Dios crear una roca tan grande que no pueda moverla? ¿O puede Dios crear un ser más poderoso que Él mismo? "¿O puede Dios crear una prisión tan segura que no pueda escapar de ella?" Si es así para todas las preguntas anteriores: que el poder de Dios es limitado, porque no puede levantar la piedra o escapar de la prisión u otro ser es más poderoso que él. Si no: otra vez el poder de ese ser es limitado, porque no puede crear la piedra. la prisión o un ser poderoso que él.
Todos estos debates y argumentos filosóficos anteriores tienen su origen en la historia unos 500 años antes de Cristo, que datan de hace más de 2500 años. Puedes ver claramente cuán nítidas eran las mentes de esas personas esos grandes cerebros de la historia humana. Y ustedes que se llaman creyentes miran hacia esas personas con odio porque piensan que no son creyentes y que serán el sujeto de la ira de Dios en el Día del Juicio Final. Mientras que el hecho es que esas fueron las mentes que sentaron las bases del conocimiento humano, la Filosofía y las ciencias.
اب ایک بڑے سوال کی طرف آئیے " کیا خُدا ہے" ۔ عظیم عالموں میں سےایک کے الفاظ میں "ہمارے محدود دماغوں کے لئے یہ مسئلہ بہت بڑا ہے ۔ کیا میں ایک تمثیل کے ذریعے جواب نہ دوں؟ انسانی دماغ چاہے کتنا ہی تربیت شدہ کیوں نہ ہو، کائنات کو گرفت میں نہیں لےسکتا۔ ہم ایک بچے کی طرح ہیں جو بہت وسیع لائبریری میں داخل ہوتا ہے جس کی دیواریں چھت تک مختلف زبانوں کی کتابوں سے بھری ہوئی ہیں ۔ بچے کو یہ علم ہے کہ کوئی ان کتابوں کا مصنف ہے۔ اسے یہ نہیں پتا کہ کون اور کیسے۔ وہ ان زبانوں کو نہیں سمجھتا جن میں وہ لکھی گئیں ہیں ۔ بچے کو ان کتابوں کی ترتیب میں ایک منصوبہ نظر آتا ہے ، ایک پراسرار ترتیب جو اسے سمجھ میں نہیں آتی لیکن کچھ دھندلا سا دکھائی دیتا ہے ۔ میرے نزدیک ایک انسانی دماغ کا یہی رویہ ہے ، یہانتکہ ان کا بھی جو خدا کے بارے میں بہت عظیم اور تہذیب یافتہ ہیں ۔ ہم کائنات کو حیران کن طور پر ایک ترتیب میں دیکھتے ہیں جو مخصوص قانون کے تابع ہے لیکن ہم اس قانون کو دھندلا سا سمجھ پاتے ہیں ۔ ہماری محدود عقل اس پُراسرار طاقت کو نہیں سمجھ پاتی جو ستاروں کے جھُرمٹ کو چلاتی ہے " ۔
خدا کے وجود اور عدم موجودگی کے مباحثوں کی ایک لمبی تاریخ ہے ۔ میں آپ کو یہ معاملہ آسان تر الفاظ میں بیان کر رہا ہوں تاکہ ایک عام ذہن کا مالک بھی اسے سمجھ پائے ۔ خدا اور اس کی بادشاہت کو سمجھنے کے یہ تعارف اور دیباچہ بہت لمبا ہے اور آنے والے پروگراموں میں آتا رہے گا۔ خدا کے وجود کے متعلق مختصر خلاصے میں عملی دلائل شامل ہے جیسے کہ سب سے پہلے خدا کے وجود کے بارے میں وحی اور کتابوں میں تضاد کی دلیل جو اس کے وجود کی نفی کرتی ہے کیونکہ مختلف صحائف کے درمیان، ایک ہی صحیفے میں بھی اور صحیفوں اور معلوم حقائق کے بیچ تضاد پایا جاتا ہے۔ دوسری دلیل برائی کا مسئلہ ہے جو خدا کے وجود کو جھٹلاتا ہے اس دلیل کے ساتھ کہ وہ قادرِمطلق اور کریم ہے تو پھر اسے برائی اور دکھ کو نہیں آنے دینا چاہئے تھا۔ تیسری عملی دلیل ان کی تقدیر کے بارے میں ہے جو مومن یا ایمان والے نہیں ہیں ۔ اس کے مطابق جن لوگوں نے کوئی مخصوص وحی نہیں سنی ، یا انہیں اسے پڑھنے کا موقع نہیں ملا تو انہیں حکموں پر نہ چلنے کی کڑی سزا مل سکتی ہے۔ پھر ایک دلیل اس خیال کےخراب ڈیزائن کے بارے میں ہے کہ خدا نےزندگی کو حیاتیات کی بنیاد پر بنایا جس میں انسان بھی شامل ہے ۔ یہ زمین پر برفانی دور کے دوران 99 فیصد زندگیوں کے خاتمے پر ایک خراب ڈیزائن لگتا ہے اور جتنا وقت اور تباہی اس معمولی ایک سیارے زمین کو بنانے میں لگا۔ پانچویں دلیل ان نا ایمان رکھنے والوں کی جانب سے ہے جو اس خدا کے وجود کا انکار کرتی ہے جو لوگوں کو اس میں یقین رکھنے کے لئے کہتا ہے۔ یہ دلیل کہتی ہے ایسا خدا یہ بہتر طور پر کر سکتا ہے کہ ایمانداروں/مومنوں کو تبدیل کرے اور اکٹھا کرے۔ پھر ایک اور دلیل آتی ہے جو یہ کہتی ہے کہ خدا کے وجود کو ثابت کرنے کی ذمےداری خدا کو نہ ماننے والوں سے ذیادہ خدا کے ماننے والوں کی ہے۔ رسل کی ٹی پا ٹ اور اوکمز کی ریزر پر مبنی تمثیلیں اس دلیل کو بیان کرنے کے لئے استعمال کی جاتی ہیں۔
بہت سی قیاس پر مبنی دلیلیں موجود ہیں جن میں سے ایک ڈیزائن والی دلیل کے جواب میں یہ کہتی ہے کہ ایک پچیدہ اور منظم، ڈیزائن لازم ھے کہ کسی نے بنایا ھو۔ جوابی دلیل یہ کہتی ہے اگر خدا اس کائنات کا بانی ہے تو وہ اس کائنات جیسا ہی یا اس سے کہیں ذیادہ پیچیدہ ہو گا۔ اس لئے اس کو بھی تخلیق یا ڈیزائن کرنے والا چاہئے اور پھر اس کو بھی اور پھر اس سے اگلے کو بھی یہانتکہ یہ سلسلہ لامتناہی چلتا رہے گا۔ اس لئے خدا کے وجود کے بارے میں یہ ایک منطقی دھوکہ بازی ہے چاہے اس میں کوئی عذر پیش کیا جائے یا نہیں۔ پھر ایک قادرِ مطلق (اس کا مطلب ہے سب سے ذیادہ طاقتور) کی تمثیل ہےجو یہ کہتی ہے کہ اگر قادرِ مطلق سب کچھ کر سکتا ہے تو وہ ایک ایسا ناممکن کام بھی تخلیق کئے جانے کے قابل ہے جو وہ سر انجام نہ دے سکے۔ نتیجہ تر، یہ ہستی تمام کام انجام نہیں دے سکتی۔ اس کی بہت سی صورتیں ہیں جیسے کہ کیا خدا ایک اتنی بڑی چٹان بناسکتا ہے جسے وہ خود نہ ہلا سکے ؟ "یا کیا خدا اپنے سے ذیادہ طاقتور تخلیق کر سکتا ہے؟ یا کیا خدا ایسی قید بنا سکتا ہے کہ اس سے وہ نہ بھاگ سکے؟" اگر ان تمام سوالوں کا جواب ہاں میں ہے: تو خدا کی طاقت محدود ہے کیونکہ وہ پتھر نہیں اٹھا سکتا یا قید سے فرار نہیں ہو سکتا یا اس سے طاقتور کوئی ہستی ہے۔ اگر نہیں: تو پھر اس سے اس کی طاقت محدود ہے کیونکہ وہ چٹان ، قید یا اپنے سے ذیادہ طاقتور ہستی نہیں بنا سکتا۔
اوپر دی گئی تمام فلسفیانہ دلیلوں اور مباحثوں کی بنیاد قریباً 500 سال قبل ِ مسیح ہے- یہ ماضی میں 2500 سالوں سے ذیادہ ہے۔ آپ واضح طور پر دیکھ سکتے ہیں کہ اس زمانے کے لوگوں کے ذہن کتنے تیز تھے – انسانی تاریخ کے عظیم دماغ۔ اور تم خود کو مومن/ایمان والے کہتے ہو- تم ان لوگوں کی طرف نفرت کی نگاہ سے دیکھتے ہو – کیونکہ تم سوچتے ہو کہ وہ ایمان والے نہیں ہیں اور وہ ہیں جو روزِ محشر خدا کے غضب کا نشانہ بنیں گے۔ جبکہ حقیقت یہ ہے کہ یہ وہ ذہن تھے جنہوں نے انسانی علم، فلسفے اور سائنس کی بنیاد ڈالی۔