Religion and superstition: Religious people are superstitious. Associating partners with God is much more an evil than not believing in any god.

Religion and scriptures came to give you liberty from superstition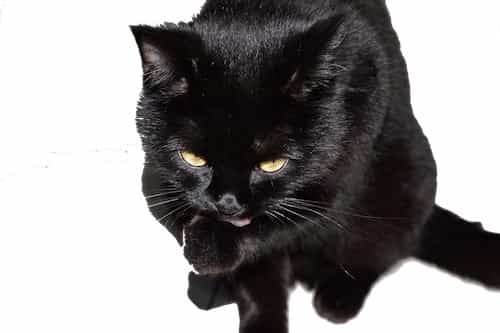 O people all religious
scriptures
speak about not to associate partners with
God
. These partners are not only idols as perceived by majority of people. Idols are one among them. A true
revelation
of God is always universal and valid for any age. So it changes its sense with the changing time as now it has many more meanings in it. As compared to a simple society, today's society is much more complex, and associating partners with God means considering anyone else as a being giving you your provisions, health, life, security and anything you can imagine.
Religion
and scriptures came to you to give you liberty from many gods, idols or
humans
, to break the chains, to give you liberty from superstition so that all your fears come to an end. So that you need not to go to different places, different doors for your problems, provisions and for your needs.
Associating partners with God is much more an evil than not believing in any god
Therefore all religious scriptures say that associating partners with God is much more an evil than not believing in any god. As not believing is not so dangerous as believing in wrong deity. I give you an example, consider you arrive in a country or a city and you are unaware of the ruler of that region and about its policies than chances are you can make a few mistakes but soon you would become aware of the law and the ruler. But in case you get trapped by some wrong people and if they manage to tell you a total different version of rules, laws and policies, chances are you would make quite serious mistakes or even some unlawful activity in that country which may end up to some serious crime some severe punishment.
Whoever is superstitious is actually not a believer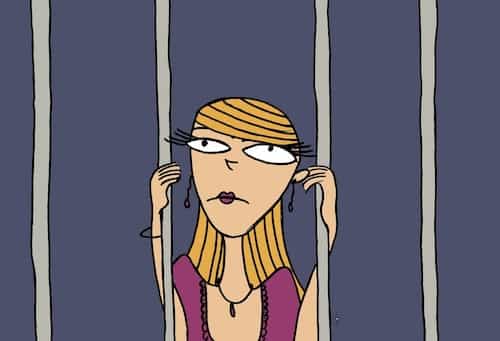 There are many social and
moral
issues in associating partners with God. You go to different places to different doors for your problems, provisions and for your needs. It makes you superstitious and irrational. It makes you like a beggar knocking every other door and asking everyone for their needs. This is not the case with God the only One the All Mighty as He invites your common sense to think that, is this
universe
a
creation
or not, does it has a
beginning
, and we now know for sure that it had a beginning, it will surely end and will cease to exist. He invites you to think about the
creator
that is He Himself. He doesn't invites you to superstition but actually inviting your conscious, your mind your logic to think rationally about him. Most atheist and skeptics think that religious people are superstitious. I tell you that they are right. All this is actually because of accepting
religions
by birth and not by accepting it through mind through logic or not even by heart. They only say that we are believers but fact is that faith has not passed even from their throat, its just on their lips and tongues. So whoever is superstitious is actually not a believer but more chances are that he must have associated partners with God. Trust me check your inner self you will find the answer.
أيها الناس، إن جميع النصوص المُقدسة تتحدث عن عدم الإشراك بالله. هؤلاء الشركاء ليسوا "الأصنام" فقط كما يتصور معظم الناس، ولكن الأصنام هى صورةٌ واحدةٌ من ضمنها. والوحي الحقيقي القادم من الله دائمًا ما يكون صالحًا وعامًا لأي عصرٍ وزمان. لذا فإنّ معانيه تتغير بتغيّر الزمان، ولهذا فإنّ به الأن الكثير من المعاني. وبالمقارنة بالمجتمع البسيط، فإنّ مجتمع اليوم أكثر تعقيدًا، والشركاء الذي يُعبدون مع الله، تعني أي شيء أخر قد ترى أنّه يمنحك القواعد، الصحة، الحياة، الأمان وأي شيء تتخيلّه. لقد أتى الدين، وأتت النصوص والكُتب المُقدسة لكي تُمنحك حريتك من الآلهة المُتعددة، الأصنام البشرية، ولكي تكسر الأغلال، ولكي تُعطيك الحرية من الخرافات؛ مما يجعل جميع مخاوفك تتلاشى. ولذا، فأنت لست بحاجةٍ إلى الذهاب إلى أماكن مُختلفة، أو أبواب مختلفة بحثًا عن حل لمشاكلك، أو بحثًا عن قواعد تُسيّر حياتك أو طلبًا لتلبيّة رغباتك.
ولهذا فإنّ جميع الكُتب المُقدسة تقول أن إشراك أحد في العبودية مع الله أشدُ شرًا من عدم الاعتقاد بوجود "الله" من الأساس. لأن عدم الإيمان ليس خطيرًا بقدر خطورة الاعتقاد الخاطيء. سوف أعطيكم مثالًا، تخيّل أنّك وصلت إلى دولةٍ أو مدينةٍ لا تعرف حاكمها، ولا تعرف قواعده، فحينها يُمكنك ارتكاب بعض الأخطاء، ولكنك سرعان ما تصبح على دراية بقواعد الحاكم. ولكن في حالة ما إذا تم احتجازك من قبل بعض الأشخاص، وأخبروك قواعد، قوانين، وسياسيات خاطئة تمامًا؛ فحينها تزداد احتمالية أن تقوم بالعديد من الأنشطة الخطرة غير القانونية، الأمر الي قد ينتهي بارتكاب جريمة خطيرة، تستوجب عقابًا عنيفًا.
هناك العديد من الجوانب الأخلاقية والاجتماعية بخصوص الشرك بالله. فأنت تطرق أبوابًا مُختلفة، وتذهب إلى أماكن مختلفة من أجل تلبية حاجاتك، وإيجاد حلولٍ لمشاكلك، الأمر الذي يجعلك غير منطقي، ومؤمنًا بالخرافات. سوف يجعلك ذلك تبدو كالمتسول الذي يطرق كل بابٍ، تطلب من كل شخصٍ أن يُساعدك في تلبية رغباتك. وهذا ليس هو الحال مع الله الواحد الأحد سبحانه وتعالى؛ إذ أنّه يدعوك ويدعو حواسك إلى التفكير في ذلك: هل هذا الكون خلقٌ من خلقه أم لا، هل له بداية، ونحن نعلم بالتأكيد أنّ له بداية، ونحن نعلم أيضًا أنّه سوف ينتهي ويتلاشى من الوجود. إنّه يدعوك إلى التفكير في الخالق، الذي هو الله ذاته. إنّه لا يدعوك إلى الإيمان بالخرافات، بل يدعوك وأنت في كامل وعيّك، ويدعو عقلك ومنطقك إلى التفكير بشكلٍ جديٍ ومنطقيٍ فيه. يعتقد معظم المُلحدون والمُشككون أنّ المُتديّنين يُؤمنون بالخرافات. ولكنّي سوف أخبركم أنّهم على صواب. وذلك بسبب قبول الأديان فقط لأنّك وُلدت على هذا الدين، وليس بناءًا على العقل والمنطق، أو حتى القلب. إنّهم يقولون أنّهم مؤمنون فقط، ولكن الحقيقة أنّ الإيمان لم يجاوز حلوقهم، إنّه موجود على شفاههم وألسنتهم فقط. لذا؛ فأي شخص مُؤمن تراه وتجد أنّه مؤمن بالخرافات، فهو في واقع الأمر ليس مُؤمنًا حقيقًا، بل أغلب الظن أنّه يشرك مع الله ألهة أخرى. ثق فيّ، وانظر بداخل نفسك وسوف تعرف الإجابة.
Ó povo, todas as escrituras religiosas falam sobre não associar parceiros a Deus. Esses parceiros não são apenas ídolos percebidos pela maioria das pessoas. Os ídolos são um deles. Uma verdadeira revelação de Deus é sempre universal e válida para qualquer idade. Então, muda seu sentido com a mudança de tempo, já que agora tem muitos outros significados. Em comparação a uma sociedade simples, a sociedade de hoje é muito mais complexa, e associar parceiros a Deus significa considerar qualquer outra pessoa como um ser que lhe dá suas provisões, saúde, vida, segurança e qualquer coisa que você possa imaginar. Religião e escrituras vieram até você para lhe dar liberdade de muitos deuses, ídolos ou humanos, para quebrar as correntes, para lhe dar liberdade da superstição para que todos os seus medos chegassem ao fim. Para que você não precise ir a lugares diferentes, portas diferentes para seus problemas, provisões e para suas necessidades.
Portanto, todas as escrituras religiosas dizem que associar parceiros a Deus é muito mais um mal do que não acreditar em nenhum deus. Como não acreditar não é tão perigoso quanto acreditar em divindade errada. Eu te dou um exemplo, considere que você chega em um país ou uma cidade e você não tem conhecimento do governante daquela região e sobre suas políticas do que as chances de você cometer alguns erros, mas logo você se tornaria ciente da lei e da regra. . Mas no caso de você ficar preso por algumas pessoas erradas e se eles conseguem dizer-lhe uma versão totalmente diferente de regras, leis e políticas, as chances são que você cometer erros muito graves ou até mesmo algumas atividades ilegais naquele país que podem acabar em algum crime grave alguma punição severa.
Há muitas questões sociais e morais em associar parceiros a Deus. Você vai a lugares diferentes para diferentes portas para seus problemas, provisões e para suas necessidades. Isso faz você supersticioso e irracional. Isso faz com que você goste de um mendigo batendo em todas as outras portas e perguntando a todos por suas necessidades. Este não é o caso de Deus, o Único, Todo Poderoso, ao convidar seu senso comum a pensar que este universo é uma criação ou não, tem um começo, e agora sabemos com certeza que ele teve um começo. certamente terminará e deixará de existir. Ele convida você a pensar sobre o criador que é Ele mesmo. Ele não te convida à superstição, mas na verdade convida a sua mente consciente, sua lógica a pensar racionalmente sobre ele. A maioria dos ateus e os céticos pensam que as pessoas religiosas são supersticiosas. Eu te digo que eles estão certos. Tudo isso é, na verdade, por aceitar religiões de nascimento e não por aceitá-las através da mente através da lógica ou nem mesmo de coração. Eles só dizem que somos crentes, mas o fato é que a fé não passou nem de sua garganta, é apenas em seus lábios e línguas. Portanto, quem quer que seja supersticioso não é realmente um crente, mas há mais chances de ele ter parceiros associados a Deus. Confie em mim verificar seu eu interior, você encontrará a resposta.
Oh gente, todas las escrituras religiosas hablan de no asociar socios con Dios. Estos socios no son solo ídolos como los percibe la mayoría de las personas. Los ídolos son uno de ellos. Una verdadera revelación de Dios es siempre universal y válida para cualquier edad. Entonces cambia su sentido con el tiempo cambiante ya que ahora tiene muchos más significados. En comparación con una sociedad simple, la sociedad actual es mucho más compleja, y asociar socios con Dios significa considerar a cualquier otra persona como un ser que le brinda sus provisiones, salud, vida, seguridad y todo lo que pueda imaginar. La religión y las escrituras vinieron a ti para darte la libertad de muchos dioses, ídolos o humanos, para romper las cadenas, para darte la libertad de la superstición para que todos tus miedos lleguen a su fin. Para que no tenga que ir a diferentes lugares, puertas diferentes para sus problemas, provisiones y para sus necesidades.
Por lo tanto, todas las escrituras religiosas dicen que asociar socios con Dios es mucho más un mal que no creer en ningún dios. Como no creer no es tan peligroso como creer en la deidad equivocada. Les doy un ejemplo, consideren que llegan a un país o una ciudad y no conocen al gobernante de esa región ni a sus políticas, es probable que cometan algunos errores, pero pronto se darán cuenta de la ley y la regla. . Pero en caso de quedar atrapado por algunas personas equivocadas y si logran decirle una versión totalmente diferente de las reglas, leyes y políticas, es probable que cometa errores muy graves o incluso alguna actividad ilegal en ese país que puede terminar en algunos delito grave algún castigo severo.
Hay muchos problemas sociales y morales al asociar socios con Dios. Vas a diferentes lugares a diferentes puertas para tus problemas, provisiones y para tus necesidades. Te hace supersticioso e irracional. Te hace como un mendigo golpeando las otras puertas y preguntando a todos por sus necesidades. Este no es el caso con Dios, el único Todopoderoso, ya que invita a su sentido común a pensar que, si este universo es una creación o no, tiene un comienzo, y ahora sabemos con certeza que tuvo un comienzo, seguramente terminará y dejará de existir. Él te invita a pensar en el creador que es Él mismo. Él no te invita a la superstición sino que realmente invita a tu mente consciente, a tu mente a pensar racionalmente sobre él. La mayoría de los ateos y escépticos piensan que las personas religiosas son supersticiosas. Te digo que tienen razón. Todo esto es realmente debido a aceptar religiones por nacimiento y no a aceptarlas mediante la mente a través de la lógica o ni siquiera de memoria. Solo dicen que somos creyentes, pero el hecho es que la fe no ha pasado ni siquiera desde su garganta, solo en sus labios y en sus lenguas. Entonces, quienquiera que sea supersticioso, en realidad no es un creyente, pero hay más posibilidades de que tenga socios asociados con Dios. Confía en mí, revisa tu yo interior y encontrarás la respuesta.
اے لوگو، تمام صحیفے یہ کہتے ہیں کہ خُدا کے ساتھ اور معبودوں کو نہ جوڑو۔ یہ شریک محض بت ہی نہیں ہیں جیسے کہ بہت سے لوگ سمجھتے ہیں ۔ بت ان میں شامل ہیں ۔ خُدا کا سچا کلام اور وحی ہمیشہ عالمگیر ہوتا ہے اور ہر زمانے کے مطابق بیٹھتا ہے۔ اس لئے یہ بدلتے وقت کے ساتھ اپنے معنی تبدیل کرتا ہے جیسا کہآج اس میں اس کے اور بہت سے معنی ہیں ۔ ایک سادہ سوسائٹی کی نسبت آج کی سوسائٹی ذیادہ پچیدہ ہے اور خدا کے ساتھ شریک جوڑنے کا مطلب ہے کہ خدا کے علاوہ کسی اور کو ایسی ذات سمجھا جائے جو، آپ کو صحت، زندگی، تحفظ اور جو کچھ بھی آپ سوچ سکتے ہیں آپ کو دے رہا ہے۔ مذہب اور صحیفے آپ کو بہت سے خُداؤں سے چھٹکارا دینے کے لئے آئے، بت یا انسان، زنجیروں کو توڑنے کے لئے، آپ کو توہم پرستیوں سے آذادی دینے کے لئے ، تاکہ آ پ کے تمام خوف ختم ہو جائیں ۔ تاکہ آپ کواپنے مسائل اور ضرورتوں کے لئے مختلف جگہوں پر جانا نہ پڑے۔
اس لئے تمام مذہبی صحیفے یہ کہتے ہیں کہ خدا کے ساتھ کسی کو شریک کرنا اس سے کہیں ذیادہ بُرا ہے کہ خُدا میں یقین نہ کیا جائے۔ کیونکہ نہ ماننا اتنا برا نہیں ہے جتنا غلط معبود میں یقین رکھنا۔ میں آپ کو ایک مثال دیتا ہوں ۔ سوچیں کہ آپ کسی ایسے ملک یا شہر میں آئے ہیں جہاں کے حاکم کو اوراصولوں کو آپ نہیں جانتے۔ تو ممکن ہے آپ کچھ غلطیاں کریں لیکن جلد ہی آپ حاکم اور اس کے قانون سے واقف ہو جائیں گے ۔ لیکن ا گر آپ کچھ غلط لوگوں کے جال میں پھنس جائیں اور اگر وہ آپ کو بالکل برعکس اور فرق قانون بیان کریں تو ممکن ہے کہ آپ کچھ سنگین غلطیاں کریں یا ہو سکتا ہے کہ اس ملک میں کوئی غیر قانونی حرکت جسکا نتیجہ کوئی سنگین جرم اور سنگین سزا ہو سکتا ہے۔
خدا کے ساتھ معبود کو جوڑنے کے بہت سے سماجی اور اخلاقی مسائل ہیں ۔ آپ اپنے مسئلوں اور ضرورتوں کے لئے مختلف جگہوں اور دروازوں پر جاتے ہیں۔ یہ آپ کو نامعقول اور توہم پرست بنا دیتا ہے ۔ یہ آپ کو ایک بھکاری کی طرح بنا دیتا ہے جو ہر دروازہ کھٹکھٹائے جو ہر ایک سے اپنی ضرورتوں کے بارے میں کہے۔ یہ خُداِ واحد قادر مطلق کے معاملے میں نہیں ہوتاکیونکہ وہ آپ کی عقل کو سوچنے کی دعوت دیتا ہے کہ یہ کائنات ایک تخلیق ہے یا نہیں ، کیا اس کو کوئی آغاز ہے اور اب ہم یہ یقیناً جانتے ہیں کی اس کا آغاز ہے ، اسکا یقیناً اختتام ہو گا اور اس کا وجود ختم ہو جائے گا۔ وہ آپ کو خالق کے بارے میں سوچنے کی دعوت دیتا ہے جو وہ خود ہے۔ وہ آپ کو توہم پرستیوں کی دعوت نہیں دیتا بلکہ آپ کے ضمیر، ذہن اور منطق کو بلاتا ہے کہ آپ اس کے متعلق منطقی طور پر سوچیں ۔ بہت سے لوگ جو خدا کو نہیں مانتے یا اس پر یقین نہیں رکھتے سوچتے ہیں کہ مذہبی لوگ توہم پرست ہیں ۔ میں آپکو بتاتا ہوں وہ درست ہیں ۔ یہ سب درحقیقت مذہب کو ذہن، منطق اور دل سے ماننے کی بجائے پیدائشی طور پر ماننے کی وجہ سے ہے۔ وہ محض یہ کہتے ہیں کہ وہ مومن ہیں لیکن حقیقت میں ایمان ان کے حلق سے بھی نہیں گزرا ہے ۔ وہ بس ان کے ہونٹوں اور زبان پر ہی ہے ۔ اس لئے جو کوئی بھی توہم پرست ہے وہ مومن نہیں ہے لیکن یہ بہت حد تک ممکن ہے کہ اس نے خدا کے ساتھ کسی کو شریک ٹھہرایا ہوا ہو۔ میرا یقین کیجئے اپنے اندر جھانکئے اور آپ کو جواب مل جائے گا۔