Religion is one for all of you. Religion and superstition.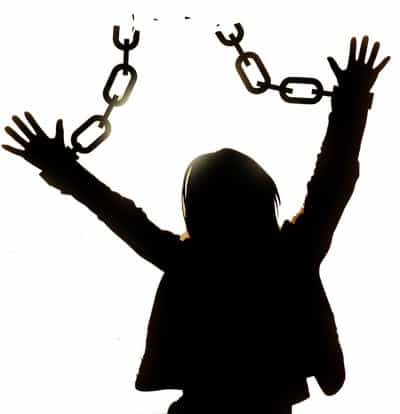 O People I know Jews say that they are the chosen one, Christians say that they will be the only one and same is the view of Hindus, Buddhists
Muslims
and all others about themselves. Have they taken an oath from your Lord or they say that about which they have no knowledge.
O mankind your Lord is one Lord and Religion is only one for all of you that is submission to The Only One The Almighty The All Wise. Religion and scriptures have come to you to give you liberty from many gods, idols or humans, to break the chains, to give you liberty from superstition so that all your fears come to an end. So that you need not to go to different places to different doors for your problems for your provisions for your needs. It has not come to make you superstitious and irrational or to make you like a beggar knocking every other door and asking everyone for his needs. Your clerics your knowledgeable people among you in the past and present know very well in their hearts that they did this intentionally to get a little benefit of this world but in hereafter they will have a painful punishment. All those religious clerics and your leaders are criminals as they make people go far way from God.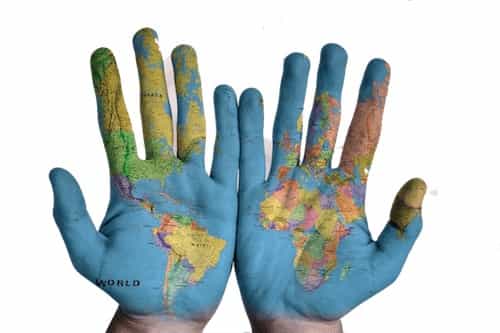 O people your Lord is the light of heavens and the
earth
and All Knowledge. Your Lord had taken promise from the souls of
Adam
's offsprings before their
creation
to be on the straight
religion
of submission to God alone. This is the instinct, this is the bases of human
morality
the instinct of
right and wrong
which is not there in animals. Thats why there is no single true religion on earth at the moment which says that taking life of a human being without any reason is good, or stealing or robbery is good.
أيها الناس، أنا أعلمُ أن اليهود يقولون أنّهم المُختارون، وأن النصارى يقولونَ أنّهم هم المُختارون، ونفس الأمر عند الهندوس، والبوذين، والمُسلمين، وجميع الطوائف الأخرى تقول ذلك عن نفسها. هل أخذ هؤلاء عهدًا من الله، أم أنّهم يقولون ما ليس لهم به علم.
يا أيتها البشرية، إن إلهكم إلهٌ واحدٌ، وإنّ دينكم دينٌ واحدٌ لكم جميعًا؛ ألا وهو الخضوع لله الواحد القهار، سبحانه وتعالى. لقد أتت الشريعة وأتى الدين لكي يُحرركم من الألهة المُتعددة، والأصنام، والبشر، ولكسر الأغلال التى في أعناقكم، ولكي يُعطيكم الحرية من الخُرافات، لكي تنتهي جميع مخاوفكم. لذا؛ فأنتم لستم بحاجةٍ إلى أماكن مُختلفة، أو إلى مداخل مُختلفة لمشاكلكم، أو لتوفير احتياجاتكم. إنّه لم يأت لكي يَجعلكم تُؤمنون بالخرافات، أوباللامنطق، أو ليجعلكم مُتسولين تطرقون الأبوابَ الأخرى ليُساعدكم الأخرين في تلبية احتياجاتكم. رجال الدين وذو العلم من بينكم –سواءً في الماضي أو الحاضر- يعلمون جيدًا في صميم قلوبهم أنّهم فعلوا ذلك عن عمدٍ ؛ لكي يُحصلوا منفعةً قليل