Religion is one for all of you. Religion and superstition.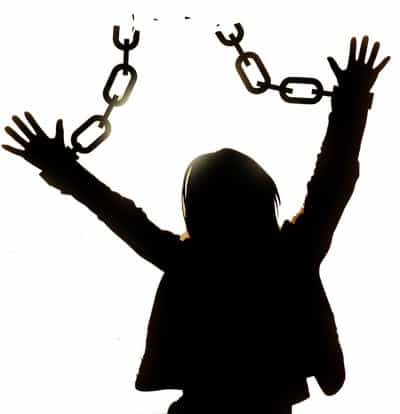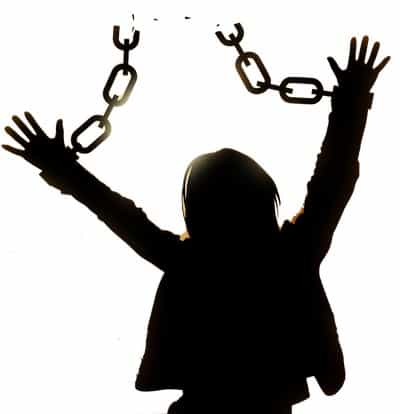 O People I know Jews say that they are the chosen one, Christians say that they will be the only one and same is the view of Hindus, Buddhists
Muslims
and all others about themselves. Have they taken an oath from your Lord or they say that about which they have no knowledge.
O mankind your Lord is one Lord and Religion is only one for all of you that is submission to The Only One The Almighty The All Wise. Religion and scriptures have come to you to give you liberty from many gods, idols or humans, to break the chains, to give you liberty from superstition so that all your fears come to an end. So that you need not to go to different places to different doors for your problems for your provisions for your needs. It has not come to make you superstitious and irrational or to make you like a beggar knocking every other door and asking everyone for his needs. Your clerics your knowledgeable people among you in the past and present know very well in their hearts that they did this intentionally to get a little benefit of this world but in hereafter they will have a painful punishment. All those religious clerics and your leaders are criminals as they make people go far way from God.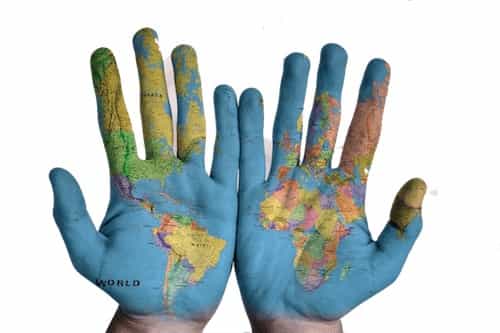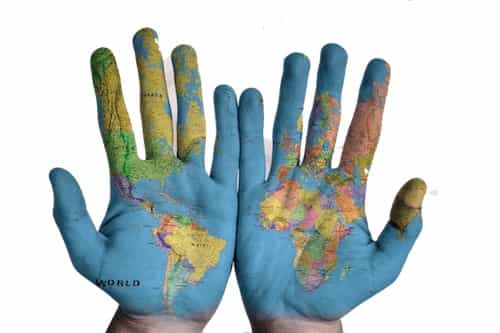 O people your Lord is the light of heavens and the
earth
and All Knowledge. Your Lord had taken promise from the souls of
Adam
's offsprings before their
creation
to be on the straight
religion
of submission to God alone. This is the instinct, this is the bases of human
morality
the instinct of
right and wrong
which is not there in animals. Thats why there is no single true religion on earth at the moment which says that taking life of a human being without any reason is good, or stealing or robbery is good.
أيها الناس، أنا أعلمُ أن اليهود يقولون أنّهم المُختارون، وأن النصارى يقولونَ أنّهم هم المُختارون، ونفس الأمر عند الهندوس، والبوذين، والمُسلمين، وجميع الطوائف الأخرى تقول ذلك عن نفسها. هل أخذ هؤلاء عهدًا من الله، أم أنّهم يقولون ما ليس لهم به علم.
يا أيتها البشرية، إن إلهكم إلهٌ واحدٌ، وإنّ دينكم دينٌ واحدٌ لكم جميعًا؛ ألا وهو الخضوع لله الواحد القهار، سبحانه وتعالى. لقد أتت الشريعة وأتى الدين لكي يُحرركم من الألهة المُتعددة، والأصنام، والبشر، ولكسر الأغلال التى في أعناقكم، ولكي يُعطيكم الحرية من الخُرافات، لكي تنتهي جميع مخاوفكم. لذا؛ فأنتم لستم بحاجةٍ إلى أماكن مُختلفة، أو إلى مداخل مُختلفة لمشاكلكم، أو لتوفير احتياجاتكم. إنّه لم يأت لكي يَجعلكم تُؤمنون بالخرافات، أوباللامنطق، أو ليجعلكم مُتسولين تطرقون الأبوابَ الأخرى ليُساعدكم الأخرين في تلبية احتياجاتكم. رجال الدين وذو العلم من بينكم –سواءً في الماضي أو الحاضر- يعلمون جيدًا في صميم قلوبهم أنّهم فعلوا ذلك عن عمدٍ ؛ لكي يُحصلوا منفعةً قليلةً من هذا العالم، ولكنّ لهم عذابٌ أليمٌ في الأخرة. كل رجال الدين هؤلاء، وجميع قاداتكم هم مجرمون؛ لأنّهم جعلوا الناس تبتعد عن الله. يا أيّها الناس، إنّ ربكم هو نور السموات والأرض، وهو العليم بكل شيء. لقد أخذ الله من أرواح أبناء آدم وعدًا قبل أن يخلقهم، أن يكونوا على الدين المُستقيم بالخضوع لله وحده. هذه هى الفطرة، تلك هى أخلاقية البشر، وغريزة الصواب والخطأ التي لا توجد في الحيوانات. لذا؛ فلا يوجد أي دينٌ حقيقيٌ على الأرض يقول أن قتل الإنسان بلا أي سببٍ هو أمرٌ جيد، أو أنّ سرقة الأماكن والأشخاص أمرٌ جيد.
我知道有些犹太人说他们是被选中的人,而基督徒说,他们将是唯一的一个,同样的,印度教徒,佛教信仰者,穆斯林和所有其他宗教的人也是如此认为自己的宗教。他们是从你们的主上宣誓,或者说其实他们根本也不知道。
人类的主是同一个主,宗教只是一个为所有的人提供唯一的最明智选择。宗教和经文的到来,让你从诸多神,偶像或人类中感受到的自由,打破链子,走出迷信,消除你所有的恐惧。所以,你不需要去不同的地方敲不同的大门来解决您的问题,满足您的需求.它并没有让你迷信和痴呆,或让你像一个乞丐敲开每一扇门,问大家的需求。你的牧师和你们中那些知识渊博的人,无论是过去和现在他们心中都清楚地知道,他们这样做是故意从这个世界得到一点利益,但在以后,他们将受到痛苦的惩罚。所有那些宗教牧师和你的领袖都是罪犯,因为他们使人们远离上帝。人们的主是天堂和地狱以及所有智慧的光。你的主在他们创造之前就承诺亚当后代的灵魂的应许,要成为直接献给上帝的唯一直属宗教。这是直觉,也是人类道德的基础,是对错的本能判断,在动物中不存在。这就是为什么现在地球上没有一个真正的宗教,说无所事事的人的生活是好的,或着说偷窃或抢劫是好的。
ای انسان ها، می دانم که یهودیان خود را برگزیده می دانند و مسیحیان مدعی هستند که تنها آنان حقانیت دارند، و هندوها، بودا ها و مسلمانان نیز همین عقیده را دربارۀ خود دارند. چه خداوند به آن ها وعده ای داده باشد و چه از چیزی سخن بگویند که از آن اطلاعی ندارند.
انسان ها، خداوندِ شما یکی است و برای تمام عالمان تنها یک دین وجود دارد و آن تسلیم شدن در برابر خداوند متعال و حکیم است. دین و کتب آسمانی آمده اند تا از خدایان مختلف، بت ها و یا انسان ها شما را رهایی بخشند، زنجیرها را بگسلند، تا خرافات را نفی کنند و ترس های بیهوده را به پایان برسانند. که شما مجبور نباشید برای مشکلات و نیازهای خود راه های مختلفی بروید و چندین در را بزنید. دین نیامده است تا شما را خرافاتی و غیرمنطقی کند و یا شما را به گدایی تبدیل کند که برای رفع نیازهایش به هر دری سرک می کشد و درخواست کمک می کند. روحانیون و دانایانِ شما در گذشته و تاکنون در قلب خود به خوبی می دانند که آن ها این افکار را وارد ذهن شما کردند تا بهرۀ دنیوی کسب کنند اما در آخرت عذاب سختی خواهند دید. تمام آن روحانیون و رهبران شما گناهکار هستند از این رو که مردم را از خداوند دور می کنند. ای انسان ها، خداوندِ شما روشناییِ بهشت و زمین است. خداوندِ شما از روحِ آدمیان قول گرفته است که تنها از خداوند پیروی کنند و گوش به فرمانِ او باشند. و این فطرت است، این بنیانِ روحِ انسان است که فطرتاً درست و نادرست را از هم تشخیص می دهد و این توانایی در حیوانات وجود ندارد. به همین دلیل است که در حال حاضر در دنیا دینی وجود ندارد که بگوید به قتل رساندن یک انسان، بدون دلیل خوب است و یا دزدی ایرادی ندارد.
О, люди, я знаю, что евреи говорят, что они – избранные, христиане – останутся только они, то же самое говорят о себе индусы, буддисты и мусульмане. Или им дал клятву сам Господь, или же они говорят о том, чего не знают.
О, человечество, твой Господь – один Господь, и Религия – единственная для всех вас, которая подчиняется Единственному Всемогущему. Религия и писания приходят к вам, чтобы дать вам свободу от многих богов, идолов или людей, чтобы разбить цепи, дать вам свободу от суеверий, чтобы все ваши страхи закончились. Так что вам не нужно идти в разные места к разным дверям из-за ваших проблем, условий или нужд. Цель не состоит в том, чтобы сделать вас суеверными и иррациональными или заставить вас, как нищего, стучать в каждую дверь и спрашивать о нуждах человеческих. Ваши священнослужители, ваши знающие люди в прошлом и настоящем, очень хорошо знают, что они сделали это намеренно, чтобы получить небольшую пользу от этого мира, но в будущем их настигнет мучительное наказание. Все эти религиозные церковники и ваши лидеры являются преступниками, так как они заставляют людей отдаляться от Бога. О, люди, ваш Господь – свет небес, земли и Всезнания. Вашему Господу было дано обещание душами потомков Адама до их создания – напрямую подчиняться лишь только Богу. Это инстинкт, в основе человеческой морали лежит инстинкт правильного и неправильного, которого нет у животных. Вот почему на данный момент нет единой истинной религии на земле, которая гласит, что жизнь без всякой причины хороша, или кража или грабеж – это хорошо.
De las personas que conozco judias dicen que ellos son los elegidos, los cristianos dicen que serán los únicos y los hindúes tienen la misma es la opinión, todos los demás incluyendo a los budistas y musulmanes piensan lo mismo de sus religiones. Ellos han tomado un juramento de su Dios o hablan de lo que no tienen conocimiento.
Oh, humanos, su Señor es un solo un Señor y la Religión es sólo una para todos ustedes la cual es la sumisión al Único, El Todopoderoso Todo Sabio. La religión y las escrituras han llegado a usted para liberarlos de muchos dioses, ídolos o seres humanos, romper las cadenas, liberarlos de la superstición para que todos sus temores lleguen a su fin. Así que no es necesario ir a diferentes lugares a o puertas para solucionar sus problemas, provisiones y sus necesidades. No ha venido para volverlos supersticiosos e irracionales o para convertirlos en mendigos llamando a cada puerta y pidiendo a todos por sus necesidades. Sus clérigos y los conocidos a su alrededor en el pasado y el presente, saben muy bien en sus corazones que lo hicieron intencionalmente para obtener un pequeño beneficio de este mundo, pero en el futuro tendrán un doloroso castigo. Todos esos clérigos religiosos y sus líderes son criminales, ya que hacen que la gente se aleje mucho de Dios. Oh pueblo, tu Señor es la luz de los cielos y de la tierra y de todo conocimiento. Tu Señor había prometido a las almas de los hijos de Adán antes de su creación, que estuviesen en la recta religión de la sumisión a un solo Dios. Este es el instinto, ésta es la base de la moral humana, el instinto del bien y del mal que no existe en los animales. Es por eso que no hay una sola religión verdadera en la tierra en este momento que diga que tomar la vida de un ser humano sin ninguna razón es algo bueno, al igual que diga que también es bueno robar o hurtar.
Ey insanlar, Yahudilerin seçilmiş kişi olduklarını söylediklerini, Hristiyanların bir tek kendilerinin kabul edileceğini söylediklerini ve aynı görüşün Hindular, Budistler ile Müslümanların kendileri için doğru olduğuna inandıklarını biliyorum. Rabbinizden bir söz mi aldılar yoksa hakkında hiçbir bilgiye sahip olmadıkları bir şey hakkında mı bunları söylüyorlar?
Ey insanoğlu, Rabbiniz birdir ve dininiz de hepiniz için tektir ve o da Her Şeye Kadir, Tek ve Alim olana boyun eğmektir. Din ile yazıtlar, sizi birçok tanrıdan, puttan, insandan kurtarmak, zincirlerinizi kırmak ve korkularınız tamamıyla son bulsun diye sizi batıl inançlardan arındırmak için gelmiştir. Bundandır ki, başka yerlere, başka kapılara, sorunlarınız için, ihtiyaçlarınız için gitmenize gerek yoktur. Din, sizi batıl inançlı, mantıksız, bir dilenci gibi her bir kapıyı çalıp insanlardan ihtiyaç dilenecek birisi haline getirmek için gelmemiştir. Geçmişteki ve gelecekteki rahipleriniz, aranızdaki alimleriniz, bunu bu dünyada biraz çıkar elde etmek amacıyla yaptıklarını ama öteki dünyada acı verici bir şekilde cezalandırılacaklarını gayet iyi biliyorlar. Bütün bu dini insanlar ve liderleriniz, sizi Tanrı'dan daha da uzaklaştırdıkları için suçludurlar. Ey insanlar, Rabbiniz, göklerin, dünyanın ve bütün bilginin ışığıdır. Rabbiniz, Adem'in oğullarından, onlar yaratılmadan önce, sadece Tanrı'ya boyun eğecekleri konusunda bir söz almıştır. İşte bu, hayvanlarda olmayan içgüdüdür, doğru ve yanlış içgüdüsüdür, insan ahlakının temelidir. Bundandır ki, günümüzde dünyada, sebepsiz yere insanın canını almanın veya hırsızlığın iyi olduğunu söyleyen tek bir gerçek din dahi yoktur.
اے لوگو مجھے معلوم ہے کہ یہودی کہتے ہیں کہ وہ چنے ہوئے ہیں، عیسائی کہتے ہیں کہ صرف وہی ہوں گے اور یہی نظریہ ہندو، بدھ مت اور مسلمانوں کا اپنے بارے میں ہے۔ کیا انہوں نے تمہارے رب سے قسم لی ہے یا وہ اس لئے ایسا کہتے ہیں کیونکہ وہ کچھ نہیں جانتے۔
اے بنی نوع انسان تمہارا رب صرف ایک ہے اور تم سب کے لئے صرف ایک ہی مذہب ہے اور وہ ہے کہ قادرِمطلق کے تابع ہو جاؤ جو حکمت کا ممبع ہے۔ مذہب اور صحیفے تمہارے پاس اس لئے آئے کہ تمہیں بہت سے خداؤں ، بتوں یا انسانوں سے آذاد کریں۔ تمہارے زنجیروں کو توڑ کر تمہیں توہم پرستیوں سے آذادی دیں تاکہ تمہارے تمام خوف کا خاتمہ ہو جائے۔ تاکہ تمہیں اپنے مسئلوں اور ضرورتوں کو پورا کرنے کے لئے مختلف جگہوں اور دروازوں پر جانا نہ پڑے۔ یہ اس لئے نہیں آیا کہ تمہیں توہم پرست اور غیرمعقول بنا دے یا تمہیں فقیر کی طرح کر دے کہ تم ہر دراوازہ کھٹکھٹاتے پھرو اور اپنی ضرورتیں مانگتے پھرو۔ماضی اور حال کے تمہارے مذہبی راہنما، تمہارے باعلم لوگ اپنے دلوں میں اس بات سےاچھی طرح واقف ہیں کہ انہوں نے جان بوجھ کر اس دنیا کے وقتی فائدے کے لئے ایسا کیا ہے لیکن آخرت میں ان کو دردناک سزا ملے گی۔ تمہارے وہ تمام مذہبی راہنما مجرم ہیں جو لوگوں کو خدا سے دوُر لے گئے ہیں۔ اے لوگو تمہارا رب زمین و آسمان کا نُور ہے اور تمام حکمت ہے۔ تمہارے رب نے آدم کی نسلوں کی روحوں کی تخلیق کے وقت سے ان سے یہ وعدہ لیا تھا کہ صرف خدا کی تابعداری کے سیدھے مذہب پر رہیں۔ یہ ہی فطرت ہے، یہ انسانی اخلاقیات کی بنیاد ہے، صحیح اور غلط کی فطرت جو جانوروں میں نہیں ہے۔ اس لئے اس وقت زمین پر کوئی محض ایک سچا مذہب نہیں ہےجو یہ کہتا ہو کہ بغیر کسی وجہ کے کسی دوسرے انسان کی جان لینا اچھا ہے یا چوری یا ڈاکہ اچھا ہے۔