Destiny, Fate, Karma, Qadar, Determinism and Freewill-2.

Please read Free will is an illusion, Freewill in Religion, Evil not to be attributed to God, Options Theory, A Universe of Possibilities in conjunction with this article. OR Read the compilation of all six Articles here Determinism and Freewill(Complete).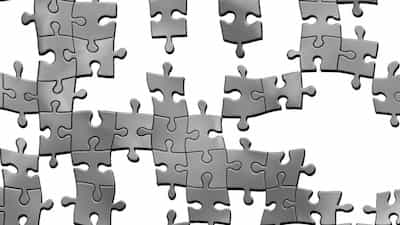 So you can see that throughout history there are long debates on
determinism
and
freewill
. Some follow one school of thought others follow the second one. Now the answer is that
reality
is in between. That means man has a
free will
in the
matter
of his actions. Although his free will is by divine decree. Because
God
is the ultimate and independent cause of all causes it is correct to relate all that exists to God. Similarly, because God has granted man free will in his actions, it is also correct to relate the actions of man to his own
choice
.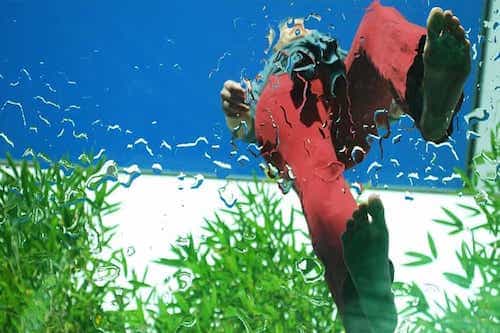 When a
chosen slave
of God was asked this question by a man" What is
Fate
?"he said," Lift your one foot in the
air
." the man did so. he than said," Now lift the other one." (while being in the same position) the man replied,"I cannot" he said," This is answer to your question. Half of it God has given to you in your hand, and the rest He has kept to Himself." So in other words Man is free to will what he wills but he cannot will what he wills. That is man is free to do a task a job in whatever manner he likes but to choose/reach and come across to that job is beyond his control.
When another chosen slave of God asked this question he replied "Whatever that you could blame man for it, is his action and whatever you could not blame him for it, is the act of God. God blames man for stealing, committing adultery etc. Thus, these are the acts of man. However, God does not blame man why he is not born rich or why his skin color is black or fair. Thus, these are the acts of God."
Do not blame your destiny
O people therefore do not blame your destiny. It is actually only a few things that are determined which are mainly related to your birth, parents and all that atmosphere related to your parents including the social economic environment of your home and country. Most of the things are in your hand and with effort and struggle you can even change your capacities, capabilities and lastly your destiny. Also keep in mind that your Lord is so just that in any case in the hereafter He will judge you after considering all the factors around you and will not reward or punish you only on your accounts. And above all as I discussed in detail in part 2 the life of this world is like a blink of an eye so this small time of affliction is nothing as compared to the life which is waiting for you ahead.
A Universe of possibilities
This universe He made is so mysterious that you cannot grasp the whole wisdom behind its creation. God has made for you choices and options which pop up every second and He has given you free will to choose among these options. It is a world, a universe of possibilities. So don't blame your destiny only. A slave can become a ruler, a weak can become the strongest person, an ignorant can become the most wise.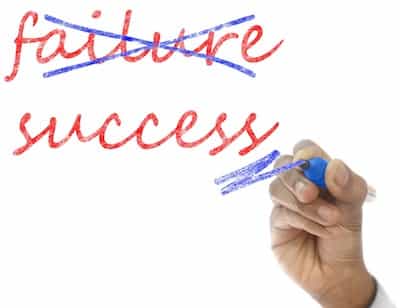 A
world of possibilities
where anyone can reach to any level. Its just a matter of how big a person thinks and how accurately he acts upon that. And above that a huge mercy of your Lord is the promise of hereafter so that those who could have not successfully utilized their options here and are not wrongdoers they will have peace and pleasure. They will have there whatever they ask and whatever their soul desire. What no eye has seen, no ear has heard, nor the heart of any man imagined.
If my Lord Wills I will continue this topic in next program.
لذا بإمكانك أن ترى أنّه على مر التاريخ هناك مُجادلاتٌ طويلة حول الحتمية والإرادة الحرة. البعضُ يتبع مدرسةُ واحدةُ، و والأخرون يتبعون المدرسة الثانية. الأن الجواب هو أن الواقع يقع بين الإثنين. وهذا يعني أن الإنسان لديه إرادةٌ حرةٌ في كُنه أفعاله. على الرغم من أن إرادته الحرة تسير وفق القدرة الإلهي. لأن الله هو المُسبب النهائي والمُستقل لجميع الأسباب فمن الصحيح أن يتصل كلُ ما هو موجود بالله. وعلى نحوٍ مُشابه، فلأن الله قد منح الإنسانَ الإرادةَ الحرةَ في أفعاله، فمن الصحيح أيضًا ربطُ أعمال الإنسان باختياره.
فعندما سأل رجلٌ أحدَ عباد الله الصالحين قائلًا "ما هو المصير"، قال العبدُ الصالح: "ارفع أحد قدميّك في الهواء". ففعل الرجل ذلك. وقال: "الأن قم برفع الأخرى". (بينما كان لا يزال رافعًا الاولي) فأجاب الرجل، "لا أستطيع". قال "هذا هو الجواب على سؤالك، نصفُه أعطاه لك في يدك، واحتفظ بالنصف الأخر عنده". وبكلماتٍ أخرى فإنّ الإنسانَ حرٌ في أن يفعل ما يشاء لكنه لا يستطيع أن يفعل ما يشاء، وهذا الإنسان حرٌ في القيام بأي مُهمةٍ يُحبها، ولكن الاختيار/ الوصول وإنجاز هذه المهمة هو أمرٌ خارج سيطرته .
عندما سُئلَ عبدٌ أخر من عباد الله الصالحين هذا السؤال أجاب "ما يُمكنك أن تلوم الإنسان عليه، هو أفعاله ، وما لا يُمكنك إلقاء اللوم عليه فيه ، فهى أفعال الله. الله يلوم الإنسان على السرقة، ارتكاب الزنا إلى أخره. ولهذا فتلك هي أعمال الإنسان. ولكنّ، الله لا يلوم الإنسانَ على ولادته غنيًا، أو لماذا وُلد ولون بشرتِه أسودُ أو قمحيّة. وهكذا، هذه هي أعمال الله. "
يا أيّها الناسُ لا تُلقوا باللوم على قدرِكم. فليس هناك سوى القليل من الأشياء التي قٌدّرت عليكم، والتي ترتبط أساسًا بولادتك، والديّك، والمناخ المُحيط بك بما في ذلك البيئة الاجتماعية والاقتصادية بخصوص منزلك ووطنك.
مُعظم الأشياء في يدك وبإرادتك، وبقليلٍ من الجُهد والنضال يمكنك حتى تغيير قدراتك و مصيرك. ضع في اعتبارك أيضًا أن ربك جين يُحاسبك يوم القيامة سوف يحكم عليك بالنظر في جميع العوامل والظروف المُحيطة بك، ولن يُحاسبك على حساباتك فقط. وقبل كل شيء كما ناقشته بالتفصيل في الجزءالثاني أنّ حياة هذا العالم هو مثل غمضة عين؛ لذا فتلك الفترة الصغيرة من الوجود لا شيء مُقارنةً بالحياة التي تنتظرك في المستقبل.
هذا الكون الذي خلقه الله غامضٌ لدرجة أنّه لا يمكنك فهم الحكمة وراء إنشائه. لقد أتاح اللهُ لك الخيارات والاختيارات التي تطفو على السطح في كل ثانيةٍ، وقد أعطى لك الإرادة الحرة للاختيار من بين هذه الخيارات. إنه عالمٌ، عالمٌ من الاحتمالات. لذلك لا تلم قدرك فقط. العبد يمكن أن يُصبح حاكمًا، والضعيفُ يُمكن أن يُصبح أقوى شخص، والشخص الجاهل يُمكن أن يُصبح أكثر الأشخاص حكمةً. عالمٌ من الاحتمالات حيث يمكن لأي شخصٍ الوصولُ إلى أي مستوى. المسألةُ تتعلق بكم يود الشخص أن يكبر، وكيف يَعمل بدقةٍ على ذلك. فوقَ ذلك رحمةُ ربك الكبيرة، حين وعد الذين لم ينجحوا في الاستفادة من خياراتهم في الدنيا ، وليسوا مُخطئين سيكون لديهم السلام والمتعة والأمن. سيكون لديهم كل ما يرغبونه مهما كانت رغبتهم. ما لا عينٌ رأت، ولا أذنٌ سمعت، ولا خطر على قلب بشر.
إن شاء الله، سوف أكمل هذا الموضوع في البرنامج القادم.
Então você pode ver que ao longo da história há longos debates sobre determinismo e livre arbítrio. Alguns seguem uma escola de pensamento outros seguem a segunda. Agora a resposta é que a realidade está no meio. Isso significa que o homem tem livre arbítrio em relação às suas ações. Embora seu livre arbítrio seja por decreto divino. Porque Deus é a causa última e independente de todas as causas, é correto relacionar tudo o que existe a Deus. Da mesma forma, porque Deus concedeu ao homem livre arbítrio em suas ações, também é correto relacionar as ações do homem com a sua própria escolha.
Quando um escravo escolhido de Deus foi perguntado por um homem "O que é o destino?", Ele disse: "Levante o seu pé no ar". o homem fez isso. ele do que disse: "Agora levante o outro". (enquanto estava na mesma posição) o homem respondeu: "Eu não posso" ele disse, "Esta é a resposta à sua pergunta. Metade dela Deus deu a você em sua mão, e o resto Ele guardou para Si mesmo." em outras palavras, o homem é livre para querer o que quer, mas não pode querer o que quer, ou seja, o homem é livre para fazer uma tarefa de qualquer maneira que quiser, mas escolher / alcançar e encontrar esse emprego está além de seu controle. .
Quando outro escravo escolhido de Deus fez esta pergunta, ele respondeu: "Seja o que for que você possa culpar o homem por isso, é sua ação e tudo o que você não pode culpá-lo por isso, é o ato de Deus. Deus culpa o homem por roubar, cometer adultério, etc. Assim, esses são os atos do homem. No entanto, Deus não culpa o homem porque ele não nasceu rico ou porque sua cor de pele é negra ou justa. Assim, estes são os atos de Deus ".
Ó povo, portanto, não culpe seu destino. Na verdade, são apenas algumas das coisas que são determinadas, principalmente relacionadas ao seu nascimento, pais e toda aquela atmosfera relacionada aos seus pais, incluindo o ambiente econômico-social de sua casa e país. A maioria das coisas está em suas mãos e com esforço e esforço você pode até mesmo mudar suas capacidades, capacidades e finalmente seu destino. Também tenha em mente que o seu Senhor é tão justo que, em qualquer caso, no futuro, Ele irá julgá-lo depois de considerar todos os fatores ao seu redor e não irá recompensá-lo ou puni-lo apenas em suas contas. E acima de tudo, como discuti em detalhes na parte 2, a vida deste mundo é como um piscar de olhos, então esse pequeno período de aflição não é nada comparado à vida que está esperando por você à frente.
Este universo que Ele criou é tão misterioso que você não pode compreender toda a sabedoria por trás de sua criação. Deus fez para você escolhas e opções que surgem a cada segundo e Ele lhe deu livre arbítrio para escolher entre essas opções. É um mundo, um universo de possibilidades. Então não culpe seu destino apenas. Um escravo pode se tornar um governante, um fraco pode se tornar a pessoa mais forte, um ignorante pode se tornar o mais sábio. Um mundo de possibilidades onde qualquer um pode alcançar qualquer nível. É apenas uma questão de quão grande uma pessoa pensa e com que precisão age sobre isso. E acima disso, uma imensa misericórdia de seu Senhor é a promessa do futuro, para que aqueles que não conseguiram utilizar com sucesso suas opções aqui e não sejam malfeitores, tenham paz e prazer. Eles terão lá o que eles pedirem e o que sua alma desejar. O que nenhum olho viu, nenhum ouvido ouviu, nem o coração de qualquer homem imaginado.
Se meu Senhor quiser, continuarei este tópico no próximo programa.
Entonces, pueden ver que a lo largo de la historia hay largos debates sobre el determinismo y el libre albedrío. Algunos siguen una escuela de pensamiento, otros siguen la segunda. Ahora la respuesta es que la realidad está en el medio. Eso significa que el hombre tiene un libre albedrío en el asunto de sus acciones. Aunque su libre albedrío es por decreto divino. Debido a que Dios es la causa última e independiente de todas las causas, es correcto relacionar todo lo que existe con Dios. De manera similar, debido a que Dios le ha otorgado al hombre el libre albedrío en sus acciones, también es correcto relacionar las acciones del hombre con su propia elección.
Cuando a un esclavo elegido de Dios se le hizo esta pregunta por un hombre: "¿Qué es el destino?", Él dijo: "Levanta un pie en el aire". el hombre lo hizo él dijo, "Ahora levanta al otro". (Mientras estaba en la misma posición) el hombre respondió: "No puedo", dijo, "Esta es la respuesta a tu pregunta. La mitad de ella te ha dado Dios en tu mano, y el resto lo ha guardado para Sí". en otras palabras, el hombre es libre de querer lo que quiere, pero no puede querer lo que quiere. Es decir, el hombre es libre de hacer una tarea de la manera que le gusta, pero elegir / alcanzar y llegar a ese trabajo está fuera de su control .
Cuando otro esclavo elegido de Dios hizo esta pregunta, él respondió: "Lo que sea que puedas culpar al hombre por ello, es su acción y lo que sea que no puedas culparlo por ello, es el acto de Dios. Dios culpa al hombre por robar, cometer adulterio, etc. Por lo tanto, estos son los actos del hombre. Sin embargo, Dios no culpa al hombre por qué no nació rico o por qué el color de su piel es negro o rubio. Por lo tanto, estos son los actos de Dios ".
Oh gente, por lo tanto, no culpes a tu destino. En realidad, solo se determinan algunas cosas relacionadas principalmente con su nacimiento, sus padres y todo el ambiente relacionado con sus padres, incluido el entorno socioeconómico de su hogar y país. La mayoría de las cosas están en tu mano y con esfuerzo y lucha puedes incluso cambiar tus capacidades, capacidades y finalmente tu destino. También tenga en cuenta que su Señor es tan justo que, en cualquier caso, en el más allá lo juzgará después de considerar todos los factores a su alrededor y no lo recompensará ni lo castigará solo en sus cuentas. Y, sobre todo, como expliqué en detalle en la parte 2, la vida de este mundo es como un abrir y cerrar de ojos, por lo que este pequeño momento de aflicción no es nada en comparación con la vida que te espera en el futuro.
Este universo que hizo es tan misterioso que no puedes comprender toda la sabiduría detrás de su creación. Dios ha creado para usted opciones y opciones que aparecen cada segundo y le ha dado libre albedrío para elegir entre estas opciones. Es un mundo, un universo de posibilidades. Así que no culpes solo a tu destino. Un esclavo puede convertirse en un gobernante, un débil puede convertirse en la persona más fuerte, un ignorante puede convertirse en el más sabio. Un mundo de posibilidades donde cualquiera puede alcanzar cualquier nivel. Es solo cuestión de qué tan grande piensa una persona y con qué precisión actúa sobre eso. Y por encima de eso, una gran misericordia de su Señor es la promesa del más allá, de modo que aquellos que no podrían haber utilizado con éxito sus opciones aquí y que no son malhechores tendrán paz y placer. Tendrán allí lo que pregunten y lo que deseen sus almas. Lo que ningún ojo ha visto, ningún oído ha escuchado, ni el corazón de ningún hombre imaginado.
Si mi Señor quiere, continuaré este tema en el próximo programa.
تو آپ دیکھ سکتے ہیں کہ تاریخ میں خود ارادیت اور آذانہ مرضی پر طویل احباث ہیں ۔ کوئی ایک نظریہ پر چلتا ہے کوئی دوسرے پر۔ اب جواب یہ ہے کہ حقیقت اس کے درمیان میں ہے۔ اس کا مطلب ہے کہ ایک انسان کے پاس اس کے اعمال کے معاملے میں آذادانہ مرضی موجود ہے۔ حالانکہ اس کی یہ آذادانہ مرضی الہٰی حکم سے ہو گی۔ کیونکہ خدا تمام اسباب کا حتمی اور آذاد سبب ہے۔ تمام موجودات کو خدا سے منسوب کرنا صحیح ہے۔ اسی طرح ، کیونکہ خدا نے انسان کو اسکے افعال میں آذاد مرضی عطا کی ہے تو انسان کو اس کے انتخابات سے منسلک کرنا بھی درست ہے ۔
جب خدا کے چنندہ بندے سے ایک انسان نے یہ سوال پوچھا " تقدیر کیا ہے"؟ اس نے کہا، اپنا ایک پیر ہوا میں اٹھاؤ۔ " آدمی نے ایسا ہی کیا، ا پھر س نے کہا ، " اب دوسرا اٹھاؤ" (اسی حالت میں رہتے ہوئے) آدمی نے جواب دیا، " میں نہیں کر سکتا" اس نے کہا، "یہی تمہارے سوال کا جواب ہے۔ آدھا خدا نے تمہیں تمہارے اختیار میں دیا ہوا ہے اور باقی کا اس نے اپنے اختیار میں رکھا ہے۔" اس لئے دوسرے الفاظ میں انسان کسی کام کو کرنے میں تو مختار ہے مگر اختیار کرنے میں مجبور۔ یعنی کہ ایک انسان کسی کام کو کرنے کے لئے اپنے طریقے سے کرنے کے لئے آذاد ہے لیکن اس کام کا انتخاب اور اس تک پہنچنا اس کے قابو سے باہر ہے۔
جب خدا کے ایک اور چنندہ بندے سے یہ سوال پوچھا گیا تو اس نے جواب دیا " تم انسان پر جس چیز کے بارے میں الزام لگا سکتے ہو وہ اس کے فعل ہیں اور جس میں تم اس پر الزام نہیں لگا سکتے وہ خدا کے فعل ہیں ۔ خدا انسان کو چوری اور زنا کاری وغیرہ کے لئے قصور وار ٹھہراتا ہے۔ اس لئے یہ ان کے اعمال ہیں ، تاہم خدا انسان کو اس بارے میں قصوروار نہیں ٹھہراتا کہ وہ کیوں امیر پیدا نہیں ہوا یا کیوں اس کی جلد کا رنگ کالا یا سفید ہے۔ لہٰذا یہ خدا کے اعمال ہیں ۔ "
اے لوگو اس لئے اپنی قسمت کو قصور وار نہ ٹھہراؤ۔ درحقیقت بہت کم ایسی چیزیں ہیں جو طے شدہ ھیں۔ ان میں سے زیادہ تر وہ ھیں جو براہ راست آپکی پیدائش سے تعلق رکھتی ہیں ، والدین، آپ کے والدین سے منسلک تمام ماحول بشمول آپ کے گھر اور ملک کے معاشی و معاشرتی ماحول کے۔ ذیادہ تر چیزیں آپ کے ہاتھ میں ہیں اور اپنی کوشش اور محنت سے آپ اپنی صلاحیت، قابلیت اور یہاں تک کے اپنی قسمت بھی تبدیل کر سکتے ہیں ۔ یہ ہمیشہ دھیان میں رکھئے کہ آپ کا خداوند اتنا انصاف پسند ہے وہ ہر حال میں آخرت میں آپ کے گرد کے تمام ماحول کو مد نظر رکھے گا اور محض آپ کے حساب پر آپ کو سزا یا جزا نہیں دے گا۔ اور سب سے بڑھ کر جیسے کہ میں نے دوسرے حصے میں تفصیل سے بحث کی تھی کہ اس دنیا کی زندگی پلک جھپکنے جیسی ہے۔ تو مصیبت کا یہ تھوڑا سا دور اس زندگی کے مقابلے میں کچھ نہیں جو آنے کو ہے۔
اس کی بنائی ہوئی کائنات بہت پراسرار ہے کہ آپ ساری تخلیق کے پیچھے کی تمام حکمت نہیں سمجھ سکتے۔ خدا نے آپ کے لئے انتخابات اور چناؤ رکھے ہیں جو ہر لمحے ابھرتے ہیں اور اس نے آپ کو ان انتخابات کے چناؤ کے لئے آذاد مرضی دی ہے۔ یہ دنیا اور کائنات ممکنات کا مقام ہے۔ لہٰذا محض اپنی قسمت کو قصوروار نہ ٹھہرائیں ۔ ایک غلام حاکم بن سکتا ہے، ایک کمزور شخص مضبوط بن سکتا ہے، ایک جاہل سب سے ذیادہ پُر حکمت بن سکتا ہے۔ ممکنات کی وہ دنیا جہاں کوئی بھی کسی مقام تک پہنچ سکتا ہے۔ صرف بات یہ ہے کہ کوئی شخص کتنا بڑا سوچتا ہے اور وہ کتنے صحیح طور پر اس پر عمل کرتا ہے۔ اور سب سے بالاتر آپ کے خداوند کی انتہائی بڑی مہربانی آخرت کا وعدہ ہے۔ اس لئے جنہوں نے یہاں کامیاب طریقے سے اپنے چناؤ کا استعمال نہیں کیا ہے اور وہ غلط کام کرنے والے نہیں ہیں ان کو امن اور خوشی نصیب ہو گی۔ انہیں وہاں سب ملے گا جو وہ چاہیں گے اور جو وہ مانگیں گے۔ جو نہ کسی آنکھ نے دیکھا، نہ کسی کان نے سنا ، نہ ہی کسی انسان کے خیال میں آیا۔
اگر میرے خداوند کی مرضی ہوئی تو میں اس مضمون کو اگلے پراگرام میں جاری رکھوں گا۔