Destiny, Fate, Karma, Qadar, Determinism and Freewill-5

Please read Free will is an illusion, Do not blame your destiny, Freewill in Religion, Evil not to be attributed to God,  A Universe of Possibilities in conjunction with this article. OR Read the compilation of all six Articles here Determinism and Freewill(Complete).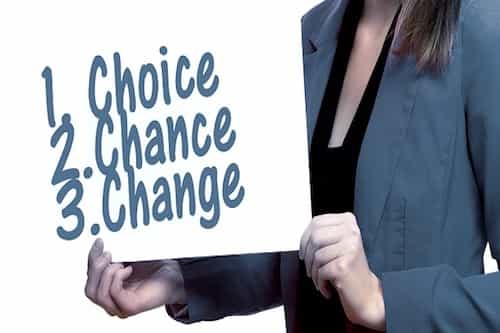 God has made for you choices and options which pop up every second
O mankind your Lord does not punish people on their first sins. He gives them chance to repent. It is not actually the sin, wrongdoing or injustice that is bad in the eyes of your Lord but it is its repetition. Repeating a wrong act again and again, not repenting and not feeling it wrong is what is bad. O people it is a world, a universe of possibilities where anyone can reach to any level. God has made for you choices and options which pop up every second and He has given you free will to choose among these options. There is no limit. If you are a poor person or even a slave, you can become a king a ruler. O people if you are feeling miserable and feel yourself in a vicious cycle from where there is no way out just start doing one thing only. Start choosing every moment those options which are best in terms of morality. Don't consider even for a second at those options which you think are good to achieve your purpose but have something morally wrong in them. Your Lord has made this Universe like that. If you choose morally wrong options He will only punish you when you keep on doing its repetition and if you choose right options He will soon take you out of misery and vicious cycle and will send His blessings from where you would have not imagined.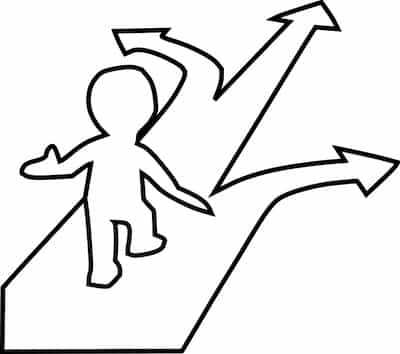 Consider an Example: Options Theory
To understand it more I give you an example consider that you are sitting with your wife and as you have free will and options all the time. You utilize the option of moving your hand and it happens that it touches your wife's eye and hurt her. Now as soon as it happens another set of options and choices open up for you that either admit your mistake and ask her sorry or another option to say that it was her fault why she brought her face near your hand, or to become more irrational and react in anger, so on and so forth. If you choose the first option that matter closes as such with good impression of yours in her mind and some other matter starts simultaneously. But if you select second or third option the next outcome most probably will be that she