Destiny, Fate, Karma, Qadar, Determinism and Freewill-1

Please read Do not blame your destiny, Freewill in Religion, Evil not to be attributed to God, Options Theory, A Universe of Possibilities in conjunction with this article. OR Read the compilation of all six Articles here Determinism and Freewill(Complete).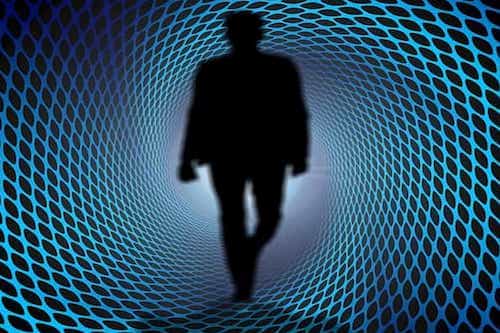 People ask is there a freewill for us or everything is already determined. This is an old debate in science and philosophy. Philosophers extend this issue up till
God
that God cannot have free will. A benevolent
god
always chooses the path that causes most good so therefore has no real
choice
. Also because an all knowing God instantly knows all of its future actions and its knowledge cannot be wrong, it therefore has no free will to choose otherwise. However a god with no free will cannot be a
moral
being; it must be morally neutral. Also, if an
all powerful
and all knowing God exists then this by a long chain of
cause and effect
denies any free will of any living being.
Free will of God and the problem of evil
Our feelings derive from our personality and character, and our choices are influenced by the things we have learned in life: God has the power to change any of the circumstances that form our personality and character, and the things we learn in life are purely down to the providence of God, or, to a long chain of cause and effect which did begin with God and no other. They further say that the free will of god is important for resolving the problem of evil. If God has free will, but never chooses evil, then it could have created life in the same way: With free will, but also never choosing evil. If God has no free will but is still good then there was no point creating evil to grant humans free will as it is possible to be good with no free will. If God, angels and other beings in heaven have free will where there is no evil or suffering, then it cannot be true that god lets evil exist because it is a required side effect of free will."
Freewill is an illusion: Consciousness ultimately obeys the Laws of physics
After modern discoveries in physics and biochemistry they say that free will is an illusion. Our amazingly, wonderfully complex brains are comprised of various cognitive systems cycling amongst themselves and generating our thoughts, consciousness, choices and behavior. These systems and their effects all result from the mechanical, inorganic laws of physics, over which we have no control. Consciousness is presented to us as a result of our neurons, our brains, our senses. When we lose these, we lose consciousness. These systems are governed and controlled by neuro chemicals, hormones, ionization, impulses: in short, by biochemistry. Biochemistry is in turn merely a type of chemistry, and when we look at the molecules and atoms that make up our chemistry, they obey the laws of physics.

Is there really any room for a nonphysical mind?
When the advocate of freewill say that our 'minds' are separate to our bodies because of this, our minds are therefore free from cause and effect. They reply that there are conceptual problems with this idea. Most thought must follow cause and effect in order to be coherent. Thinking randomly is no more free will than having your thoughts controlled by neurons. So, our minds must still run along lines of logical cause and effect, or, in other words, in a cycle of thought and after thought. To break this chain of causality is to break the very flow of consciousness. If thoughts are not random, there must be factors which influence what thoughts are thought, and what choices are made. We know that most of those factors are purely physical sex drives, hunger, hormone driven emotions and the like. They make little sense without a physical foundation. Is there really any room for a nonphysical mind?
Freewill and Time travel Paradox
One philosopher explains all this in another way by taking into account time travel and creating a paradox that If when traveling back in time we changed the facts of history however minor then in the future when we go back, we will not be able to make those changes because they will not have occurred. As we can't make those changes, it means they will always occur as they did originally. He imagined as follows: