Quran On Atoms And Subatomic Particles
Evolution Of Atomic Theory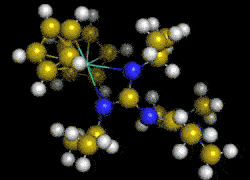 Although the concept that things are made of small particles is quite old. The first person who gave the idea of the smallest particle was Democritus in 460 BC. He says cut anything until get very small that you cannot cut more. That he called "atomos" In Greek "a" means "Not" and "tomos" means "Cut" i.e indivisible that you cannot cut more. But the concept that things are made of particles so small that they are invisible from us is not very old. In 1897 J.J.Thomson discovered electron then in 1911 Ernest Rutherford presented the idea of nucleus &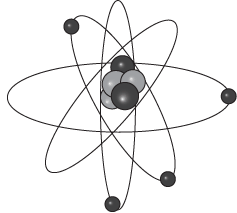 electron and after that Neils Bohr gave the model of the
atom
with a nucleus inside and electron in different orbits. And in 1970 we found that proton and neutron are also not basic fundamental particles but made up of
quarks
. But whatever latest theories we take like
Quantum field theory
or The String theory one thing is common that everything we see is composed of things that we cannot see that is they are very very small.
How Small Is An Atom?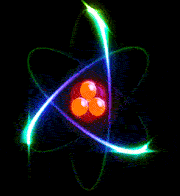 Atom is so small that in only one human cell which you cannot see without a microscope there are almost 100 trillion atoms. If you put 500,000 atoms in a row shoulder to shoulder than they only be as wide as the thickness of a human hair. To understand it more if you increase the size of the nucleus to that of a coin, the edge of the atom would be at a distance of 2-3 kilometer.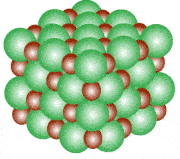 So we can clearly see that 200 years ago the human knowledge was that atom is the smallest particle and it is not divisible. Now look almost 1400 years ago Quran not only mentioned about Atoms but also things and particles that are smaller than it.
وَقَالَ الَّذِينَ كَفَرُوا لَا تَأْتِينَا السَّاعَةُ ۖ قُلْ بَلَىٰ وَرَبِّي لَتَأْتِيَنَّكُمْ عَالِمِ الْغَيْبِ ۖ لَا يَعْزُبُ عَنْهُ مِثْقَالُ ذَرَّةٍ فِي السَّمَاوَاتِ وَلَا فِي الْأَرْضِ وَلَا أَصْغَرُ مِنْ ذَٰلِكَ وَلَا أَكْبَرُ إِلَّا فِي كِتَابٍ مُبِينٍ
But those who disbelieve say, "The Hour will not come to us." Say, "Yes, by my Lord, it will surely come to you. [Allah is] the Knower of the unseen." Not absent from Him is an atom's weight within the heavens or within the earth or [what is] smaller than that or greater, except that it is in a clear register. Surah Saba 34:3
وَمَا تَكُونُ فِي شَأْنٍ وَمَا تَتْلُو مِنْهُ مِنْ قُرْآنٍ وَلَا تَعْمَلُونَ مِنْ عَمَلٍ إِلَّا كُنَّا عَلَيْكُمْ شُهُودًا إِذْ تُفِيضُونَ فِيهِ ۚ وَمَا يَعْزُبُ عَنْ رَبِّكَ مِنْ مِثْقَالِ ذَرَّةٍ فِي الْأَرْضِ وَلَا فِي السَّمَاءِ وَلَا أَصْغَرَ مِنْ ذَٰلِكَ وَلَا أَكْبَرَ إِلَّا فِي كِتَابٍ مُبِينٍ
And you are not in any matter or recite any of the Qur'an and you do not do any deed except that We are witness over you when you are involved in it. And not absent from your Lord is any [part] of an atom's weight within the earth or within the heaven or [anything] smaller than that or greater but that it is in a clear register. Surah Yunus 10:61
٧ فَمَنْ يَعْمَلْ مِثْقَالَ ذَرَّةٍ خَيْرًا يَرَهُ
٨ وَمَنْ يَعْمَلْ مِثْقَالَ ذَرَّةٍ شَرًّا يَرَهُ
So whoever does an atom's weight of good will see it,