MAJOR MUSLIM EMPIRES
From Samanids To Ayyubids

I have already told you much about Muslim history in detail from Prophet Muhammad till Karbala and then after Hussein till Ottomans. Parallel to all this a lot of other activity happening in other parts of the world and empires and rulers emerging and vanishing from the scene. Samanid, Seljuk, Ghurids and Ayyubis are among those.
Samanid Empire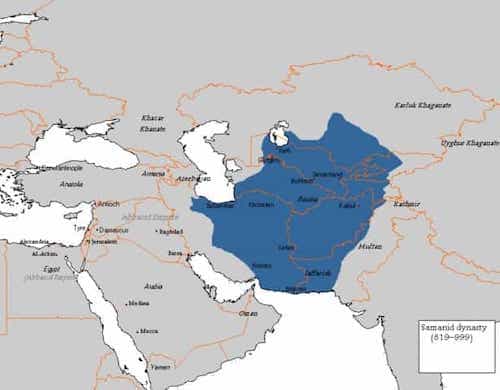 Samanid Empire was an Iranian empire ruling from 819 to 999AD. The empire was mostly centered in Khorasan and Transoxiana present-day Uzbekistan and parts of Turkmenistan, Tajikistan, and Kazakhstan. The four grandsons of the dynasty's founder, Saman-Khoda, had been rewarded with provinces for their faithful service to the Abbasid caliph al-Mamun.  In 892AD, Ismail bin Ahmad united the Samanid state under one ruler made Samarkand and Bukhara as capital and rules for almost 180 years.
Seljuk Empire
Seljuk Empire was a medieval Turko-Persian-Sunni Muslim empire From 1037-1194AD founded by Seljuk-Beg but it converted into an empire by his grandson Tughril Beg in 1037 AD. They are ruling military family of the Oguz Turkic tribes that attacked southwestern Asia in the 11th century and ultimately laid the foundation of an empire that included Mesopotamia, Syria, Palestine, and most of Iran. Their advance marked the beginning of Turkish power in the Middle East. Their reign is characterized by Persian astronomers such as Omar Khayyam, and the Persian philosopher al-Ghazali. Under Tughril Beg the Seljuks wrested an empire from the Ghaznavids. They sacked Ghazni in 1037 and in 1040AD at the Battle of Dandanaqan decisively defeated Masud I of the Ghaznavids. It has seen its peak under Under the Sultans Alp Arslan and Malik Shāh and played a vital role in the first and second crusades. Their famous minister Nizam al Mulk oversaw the empire's organization during both their reigns. Among the many mosques built by the sultans was the Great Mosque of Esfahan.

Ghurid Dynasty