ISLAMIC CALIPHATES
After Hussein bin Ali Till Ottomans

Recitation of the Holy Scripture.
This is a declaration for the people and guidance and admonition for the God-fearing.
And do not weaken and do not grieve and you will be superior, if you are believers.
If a wound has touched you, then certainly a similar wound has touched the other nations. And these days of varying fortunes, We alternate among the people so that God makes evident those who believe and take from among you martyrs. And God does not love the wrongdoers.
End of Recitation of the Holy Scripture.
After the Death of Hussein Bin Ali
Wounds Do Not Heal Like This: Admit your Mistakes and Repent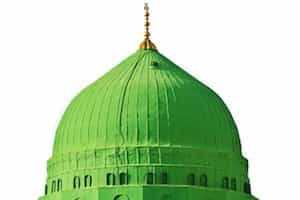 O
Muslims
now I will tell you a summary of your history after
Hussein
till today. I told you that you cannot go forward from here if you don't admit the mistakes of your past. If you do not correct your history and that the disease is there and in all the past centuries you only tried to hide it but the wound is not healing because wounds do not heal like this. They need a special care specific diagnosis and then a proper treatment and sometimes even surgery. Remember If you don't heal, the others have to deal. That is if you don't heal your wounds the people around will play with your wounds.
Other Nations Hate Muslims
People in other communities hate you, not because of your golden inheritance as you think or that you have a true religion that might be a potential threat to other communities. No this is not the case it is because of the potential threat they have because of your ignorance. Because of the ignorance which your religious clerics and rulers intentionally planted and flourishing in your communities since centuries. By your Lord, in ignorance and trap of your elites you are fighting with each other. Although it is too late but even now if you repent your Lord and prostrate to Him in submission with tears in your eyes and softness in your hearts and if you cry and ask forgiveness and confess your sins, Your Lord is faithful and just to forgive you and to cleanse you from all unrighteousness. God makes possible the things that seem impossible.
Umayyad Caliphate
Now Let's turn towards
Muslim
history after Hussein. Umayyad caliphate runs for almost 90 years started with Muawiya in 661 AD and ends at Marwan II in 750 AD with a total of 14 rulers. Their capital remained Damascus in Syria till 744 AD then it changed to Harran. Then in 750 AD their rule ends with defeat and death of Marwan II by Abbasids after which all the members of the Umayyad family were murdered, except Abd-al-Rahman, who fled to Spain and founded an independent Umayyad Khalifat there as Caliphate of Cordoba which lasted from 756AD till 1031 AD with a total of 17 rulers. The caliphate disintegrated during a civil war, the Fitna of al-Andalus, between the descendants of the last caliph, Hisham II, and the successors of his hayib (court official), Al-Mansur. The last Cordoban Caliph was Hisham III (1027–1031). Beset by factionalism, the caliphate crumbled in 1031AD into a number of independent Taifa