PUNISHMENT OR RESPITE

Afflictions, Epidemics, Wars: Punishment Or Respite?
–
٢٥ وَاتَّقُوا فِتْنَةً لَا تُصِيبَنَّ الَّذِينَ ظَلَمُوا مِنْكُمْ خَاصَّةً ۖ وَاعْلَمُوا أَنَّ اللَّهَ شَدِيدُ الْعِقَابِ
And fear the Fitnah (affliction) which affects not in particular (only) those of you who do wrong, and know that Allah is Severe in punishment. Quran Surah Anfal 8:25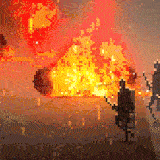 All these
afflictions
are not a punishment. It is actually a respite for all humanity and especially for
Muslims
. Forget about the conspiracies theories stating this epidemic might be some man-made biological warfare etc. Even then, no affliction befalls except by
God
's permission. The time you get nowadays in isolation think about yourself and your way of life. The routine life, your stubborn egos and erected necks have already humbled seeing God's Wrath. But if you insist again to your old way of living after getting relief as the Quran says
–
١٢ وَإِذَا مَسَّ الْإِنْسَانَ الضُّرُّ دَعَانَا لِجَنْبِهِ أَوْ قَاعِدًا أَوْ قَائِمًا فَلَمَّا كَشَفْنَا عَنْهُ ضُرَّهُ مَرَّ كَأَنْ لَمْ يَدْعُنَا إِلَىٰ ضُرٍّ مَسَّهُ ۚ كَذَٰلِكَ زُيِّنَ لِلْمُسْرِفِينَ مَا كَانُوا يَعْمَلُونَ
And when affliction touches man, he calls upon Us, whether lying on his side or sitting or standing; but when We remove from him his affliction, he continues [in disobedience] as if he had never called upon Us to [remove] an affliction that touched him. Thus is made pleasing to the transgressors that which they have been doing. Quran Surah Yunus 10:12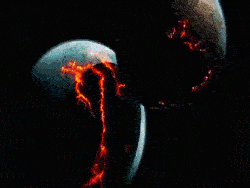 If you do that again, then I warn you of coming afflictions and wars and I clearly told you (
Message To The Muslims
) that if you do not mend your ways, then within 50 years, you will be finished from this planet and God will replace you with other people who will not be like you. A countless number of people have been here in this world, and now they are Top Soil. The whole case of humanity is that in this entire cosmos, this
solar system
in which we exist is actually a mottle, just a dot a pinprick in the cosmos. In that tiny dot, our planet is a micro speck. In that micro speck, the country or city that you are living in is a super micro speckle, but in that, you are a Big Person a Big Ego.
–
٦ أَلَمْ يَرَوْا كَمْ أَهْلَكْنَا مِنْ قَبْلِهِمْ مِنْ قَرْنٍ مَكَّنَّاهُمْ فِي الْأَرْضِ مَا لَمْ نُمَكِّنْ لَكُمْ وَأَرْسَلْنَا السَّمَاءَ عَلَيْهِمْ مِدْرَارًا وَجَعَلْنَا الْأَنْهَارَ تَجْرِي مِنْ تَحْتِهِمْ فَأَهْلَكْنَاهُمْ بِذُنُوبِهِمْ وَأَنْشَأْنَا مِنْ بَعْدِهِمْ قَرْنًا آخَرِينَ
Have they not seen how many generations We destroyed before them which We had established upon the earth as We have not established you? And We sent rain from the sky upon them in showers and made rivers flow beneath them; then We destroyed them for their sins and brought forth after them a generation of others. Quran Surah Anam 6:6
٤٥ وَلَوْ يُؤَاخِذُ اللَّهُ النَّاسَ بِمَا كَسَبُوا مَا تَرَكَ عَلَىٰ ظَهْرِهَا مِنْ دَابَّةٍ وَلَٰكِنْ يُؤَخِّرُهُمْ إِلَىٰ أَجَلٍ مُسَمًّى ۖ فَإِذَا جَاءَ أَجَلُهُمْ فَإِنَّ اللَّهَ كَانَ بِعِبَادِهِ بَصِيرًا
And if Allah were to punish men for that which they earned, He would not leave a moving (living) creature on the surface of the earth, but He gives them respite to an appointed term, and when their term comes, then verily, Allah is Ever All Seer of His slaves. Quran Surah Fatir 35:45
This World This Universe Is Not Perfect. Its A Trial
١ تَبَارَكَ الَّذِي بِيَدِهِ الْمُلْكُ وَهُوَ عَلَىٰ كُلِّ شَيْءٍ قَدِيرٌ
٢ الَّذِي خَلَقَ الْمَوْتَ وَالْحَيَاةَ لِيَبْلُوَكُمْ أَيُّكُمْ أَحْسَنُ عَمَلًا ۚ وَهُوَ الْعَزِيزُ الْغَفُورُ
Blessed is He in whose hand is the dominion, and He is over all things competent –

[He] who created death and life to test you [as to] which of you is best in deed – and He is the Exalted in Might, the Forgiving. Quran Surah Mulk 67:1-2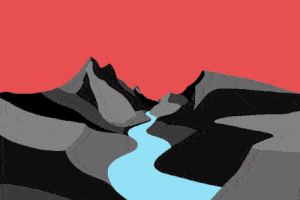 This
universe
He created is not a perfect place. O humankind, your Lord has made this world a trial, but this universe is one among others your Lord has created. Others are not like this. And for its perfectness, your Lord already told you in His
revelations
and
scriptures
that He made it a trial and this particular universe He created along with the Devil the
evil
the negative force. Devil is like a waste, a by-product of
creation
such as you get from your factories during manufacturing something good.
–